Why Become a Master Systems Integrator?
Integrators should recognize revenue opportunities around positioning themselves as a master systems integrator that is incredibly relevant and vital to customers as their needs evolve.
Leave a Comment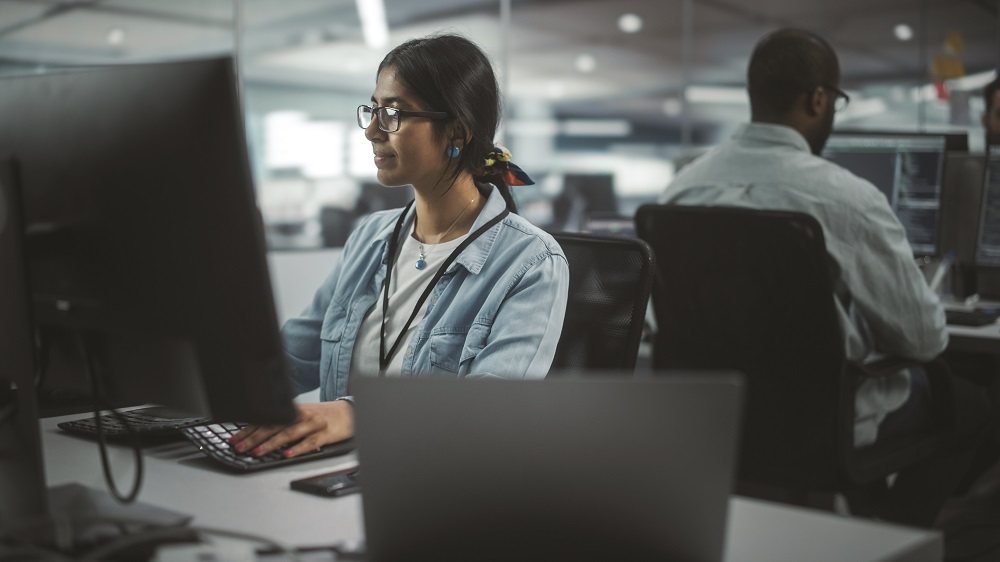 What is a "master systems integrator"? Put simply, it's what NSCA believes integrators must evolve into in order to remain relevant and vital as customers' needs evolve. 
Put another way, it's an integration company that oversees all of a customer's technical solutions. No — it doesn't necessarily mean AV integrators have to do security or that security and life-safety integrators have to do AV. It does mean, however, that they must be ready to somehow provide solutions when the building owner or facility manager demands one company to be solely responsible for all the systems in the space. 
One thing being a master systems integrator is not is a niche. Nor is it a "read the tea leaves" prediction. This is where the market is heading, and NSCA wants its member integrators to prepare. 
Integrators don't get to decide what will be important to customers. However, it's our responsibility to be ready for how their demands will evolve. 
A Growing Priority for Integrators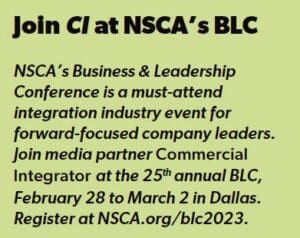 It won't be long before your customers look differently at their myriad system needs. The building owner or facility manager will see so many systems within their building and will want a company with sole responsibility for all of them. 
Partnerships are forming daily between NSCA members. It's not uncommon to see the same integrators working together on large projects within their communities. They realize that the school or hospital doesn't really want 10 different companies taking responsibility for the technology within their buildings. They are focused on trying to standardize on platforms, operating systems, network configurations, remote-access capabilities, workflows and processes. 
Many of these solutions are operating on the same network, having remote data centers and cloud storage, integration with one another, APIs and programming features, etc. So, it just makes sense for one organization to take responsibility for the integrity of that entire technical ecosystem. The concept of the master systems integrator was born from this. 
Consider This…
It's time for integration company leaders to figure out if they're in a position to provide "master systems integrator" solutions to their customers. Do so by considering "risk versus reward." As we know, pushing risk onto the other party is a game that we're forced to play. Specifications, terms and conditions, waiver of liability, penalties and liquidated damages, etc., are all examples of pushing risk onto someone else. If we assume risk, then we must be compensated for it. 
Likewise, if we share a network with building technologies over which we have no control, we incur risk. Cybersecurity vulnerabilities represent a prime example of added exposure where, once, there was no concern. The last thing we want to do is add risk to our company without being paid to do so. The idea behind the master systems integrator concept is to be that technology provider who's willing to manage the connectivity and IP-enabled devices while controlling what goes on that network. And, of course, being paid well to do so. 
Desire to be a Service(s) Provider
Also, consider that this concept isn't for everyone. For those who embrace the idea, it starts with a desire to be a service(s) provider. It's unlikely that, in the future, we will see multiple remote managed-services providers operating within one client space. If that system you provide has open architecture and provisions for APIs within it, it's likely that the client will want it added to their network-monitoring platform. It's a partnering opportunity, a business decision, a risk decision and a growth opportunity — all at the same time. 
Join NSCA's virtual roundtable discussion on "How to become a Master Systems Integrator," February 8 at 12pm. Register at NSCA..org/webinars.
If you enjoyed this article and want to receive more valuable industry content like this, click here to sign up for our digital newsletters!