Zigbee Alliance To Create IP-based IoT Standards for Commercial Spaces
The Zigbee Alliance is forming a team of tech experts dedicated to the development and promotion of IoT standards for commercial buildings.
Leave a Comment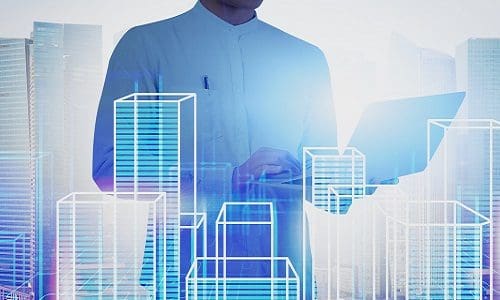 The Zigbee Alliance, a organization of tech companies creating open global standards for the Internet of Things and smart homes, is now doing the same for the commercial market.
Specifically, the organization is forming a team dedicated to the development and promotion of IoT standards for commercial buildings within the Alliance's Project Connected Home over IP initiative.
This aims to target devices in categories like lighting and electrical, HVAC controls, access control, safety and security, window covering and shades, televisions, access points, bridges and others.
This aims to address the needs of the expanding commercial buildings category, where the installation of connected devices is expected to grow from 1.7 billion this year to almost 3 billion by 2025.
According to the Zigbee Alliance, many smart home standards can also apply to commercial buildings like apartment buildings, offices and hotels, supermarkets, warehouses, retail and more.
Read Next: Big Tech Is Developing Standards For Smart Homes
Project Connected Home over IP is based on an IP networking foundation, enabling the reuse of flexible and familiar connectivity options, according to the Alliance.
"In today's changing world, an IP infrastructure is the necessary backbone for any network to enable companies to leverage a digital architecture and connect their IoT-enabled devices," said Manish Kumar the senior vice president of the digital buildings business at Schneider Electric.
"Companies will be able to easily build and add Project-based devices to their existing networks in a way that is IT-compliant with the current architecture and management infrastructure."
In addition to Schneider Electric, companies that have signed on to form the Zigbee Alliance's commercial strategy group include Allegion, DSP Group, DSR Corp., Latch, Legrand, MMB Networks, Nordic Semiconductor, NXP Semiconductors, OSRAM, Qorvo, Signify, Silicon Labs, Somfy and ubisys.
The group is chartered with developing and promoting the use of IoT standards in the commercial industry and will seek to clarify commercial use cases, define new features required for additional use cases facilitate conversation and collaboration among members to strengthen use and adoption of IP-based connectivity standards and encourage others to join in the effort.
"The industry is constantly investing in new technologies to achieve interoperability and offer an augmented use case experience to customers and tenants within commercial buildings," said Murat Eti, vice president of strategy and future technologies at Legrand.
"The Project will help drive the development and growth of a large, multi-vendor device catalogue that commercial solutions providers can tap into to drive value and efficiencies across both residential and commercial environments."