Video Conferencing Software Like Zoom Is Being Used By Everyone During COVID-19 — Not Just For Work
With nobody able to go anywhere or see their family and friends, people are turning to videoconferencing solutions like Zoom to socialize.
Leave a Comment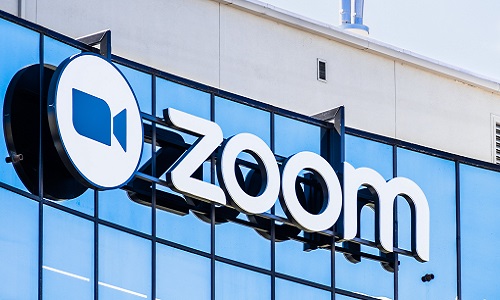 Zoom, Webex, Microsoft Teams, BlueJeans and other videoconferencing apps were created to help enterprises communicate quickly and effectively.
Videoconferencing solutions and apps help organizations save time and money by organizing large meetings with a few clicks.
Now, with large parts of the world shut down due to COVID-19, these same apps are becoming a useful tool for a variety of sectors, even social networking.
Schools, churches and even groups of friends are taking to Zoom and others to catch up on lost instruction time, hear the latest sermon or just hang out with your family and friends.
Once this is over and life returns to normal, AV integrators should look into other markets where their videoconferencing solutions can be useful outside of the enterprise.
…social distancing can't stop family…an hour catching up, talking, and laughing felt REALLY good! Thank you @zoom_us pic.twitter.com/lyYbuZxayU

— Jonathan DeBor (@JonathanDeBor) March 19, 2020
My kids miss their daycare friends. The solution? A @zoom_us call of course. We read books to each other and did a show and share. pic.twitter.com/CCEtJbA7ax

— Allison Cross (@AllisonCross) March 18, 2020
I'm in Massachusetts, and the state is just shy of being in a complete lockdown. That means I haven't seen my friends in a while, so last night we organized a Zoom call and had a few beers together, messed around with virtual backgrounds and took very opportunistic screen shots of silly faces.
Use for work and school was to be expected, because that's essentially what these platforms were made for. But I never thought of Zoom as a social networking tool.
Since the novel coronavirus began closing schools and offices, Zoom's usage had skyrocketed. On Sunday, nearly 600,000 people have downloaded the app, the New York Times reports.
Read Next: Zoom Ditches Limit on Free Videoconferencing for K-12 Schools in U.S., Other Countries

Now, Zoom is being turned into a virtual gathering place or parties, blind dates and concerts, the Times reports:
Zoom has been preparing for this moment since the new coronavirus began spreading in China in January. Even then it was easy to see that Zoom's primary customer base — videoconferencing desk workers — would become more reliant on its services while quarantined at home. So the company began closely monitoring its capacity and started hosting free training sessions. In China, Zoom dropped its 40-minute limit for free calls.

But no amount of planning could have anticipated the company's emergence as a cultural phenomenon used to host parties, concerts, church services and art shows. Zoom could not have prepared to become a meme.

A Facebook group for young people trapped at home called Zoom Memes for Self Quaranteens, founded less than a week ago, has already grown to more than 150,000 members.

College students across the country are going on Zoom blind dates. Parents of sixth-graders at Rosenbaum Yeshiva Of North Jersey organized a Zoom "recess" for their children. Ethel's Club, a wellness platform, is conducting Zoom tarot card readings, breath work and cannabis hangouts.
One of the reasons for Zoom's newfound popularity among non-enterprise users is Zoom makes it easy to talk to multiple people at once. According to Zoom's website, up to 100 people can be on a video call at once.
On social platforms, users are posting about discovering previously unknown features on Zoom, like virtual backgrounds and filters like Touch Up My Appearance.
Where's your @zoom_us Zoom videoconference today? pic.twitter.com/Gt7pbqV8PA

— Matthew Kalman (@MatthewKalman) March 19, 2020
Finally, the rest of the world is catching on to how useful videoconferencing products other than FaceTime can be.
If you enjoyed this article and want to receive more valuable industry content like this, click here to sign up for our digital newsletters!