Zoom Inches Closer to End-To-End Encryption
Zoom has published a draft cryptographic design of its end-to-end encryption offering as part of the company's 90-day security plan.
Leave a Comment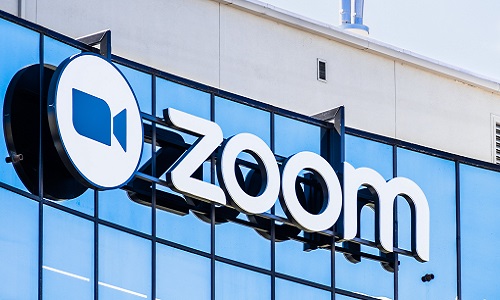 Zoom is inching closer to offering end-to-end encryption after publishing a draft cryptographic design for the security feature that is coming to fruition as part of the company's three-month plan to bolster its security and privacy stature.
The draft comes shortly after Zoom acquired Keybase, a secure messaging service company that is supposed to help Zoom reach that encryption milestone. Since early May, Keybase and Zoom teams have been integrating to help bring that offering to the platform has was vulnerable to meeting hacks and other security and privacy issues.
In a blog, Keybase co-founder and former CEO Max Krohn said the plan is to build the most secure video meeting offering that can reach Zoom's current scalability.
Security and privacy are the twin pillars of Zoom's 90-day plan. When I joined Zoom with the rest of the Keybase team on May 7, we announced our intention to build the most secure video meeting offering that can reach current Zoom scalability.

In our commitment to remaining transparent and open as we build this end-to-end encryption offering, we have published our cryptographic design for peer review on GitHub. We will host discussions with cryptographic experts, nonprofits, advocacy groups, customers, and others to share more details and solicit feedback for the final design.

Once we have assessed this feedback for integration into a final design, we will announce our engineering milestones and goals for deploying an end-to-end encryption offering for Zoom users
The draft comes as the company also announced several new security updates, including new default screen sharing restrictions, consent for unmute, new audio for waiting rooms, temporarily removing GIPHY integration, multiple login restrictions and more.
Since COVID-19 forced us all to Zoom and other collaboration platforms, the company has taken great lengths to address security and privacy concerns, especially after both private enterprise and government banned the use of the platform due to those concerns.
If your customers have questions about Zoom's security, point them to this information and tell them about Zoom's much publicized efforts to bring more security to the platform.
If you enjoyed this article and want to receive more valuable industry content like this, click here to sign up for our digital newsletters!