Scary AV Installer Stories from the Field
AV installers from various parts of the industry share their scariest stories from the field – thankfully, everyone made it out of theirs alive!
Leave a Comment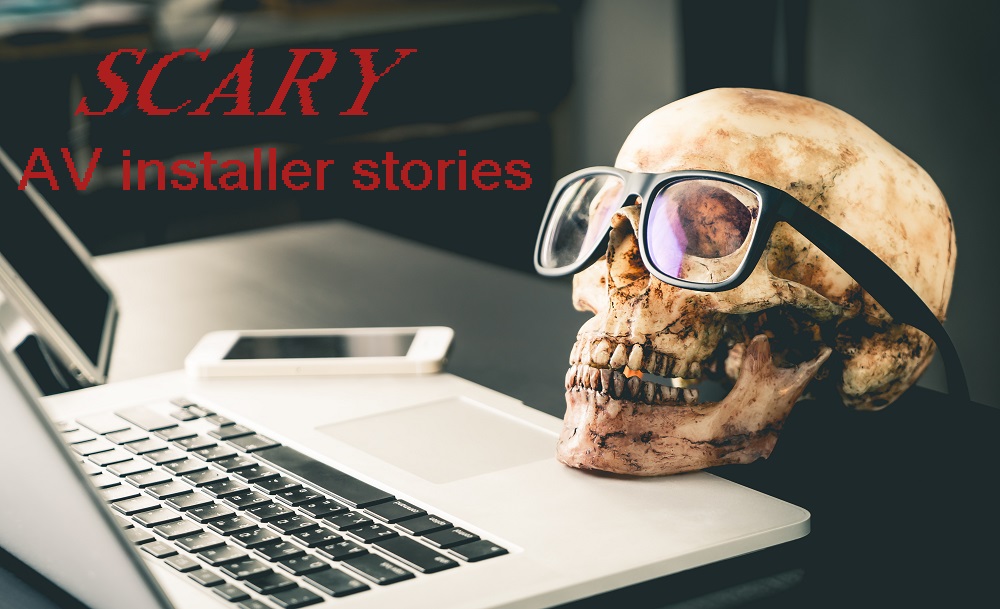 We all have moments that scare us at our jobs. For me, it was the time I was working in radio and accidentally re-recorded empty "dead air" over an already-recorded newscast. The expression on my face as my then-manager demanded to know where the 5 o'clock news went was surely enough to betray fear, among a few other emotions. But what about AV installers? What freaks them out on the job site?
In honor of Halloween, I asked the good folks on the appropriately-named "AV Install Nightmares" Facebook group to talk about a time when they were earnestly scared on the job site.
Their responses are just as chilling as my managers' that fateful evening in the radio station…
Stories of Heights & Falling
It puzzled me to see so many replies that were building off of an already-extant fear of heights. You'd think that AV installers — or really just any tradesperson — would understand that they'll likely be up on ladders quite often (I'm teasing here… of course unreasonable fears don't work like that!).
Nevertheless, most of the replies had to do with taking a spill of some kind (or almost doing so). We're genuinely glad to hear that, in most of these situations, everyone came out alright… or, at least, alive.
Here are some highlights:



Stories About Other People
Whether it was because of other AV installers who weren't doing their jobs, or active assailants threatening their safety, a few of the respondents had a story about a time when another person caused them a fright.
Related: Spooky Tech: Step Inside Some of the Scariest Haunted Houses in America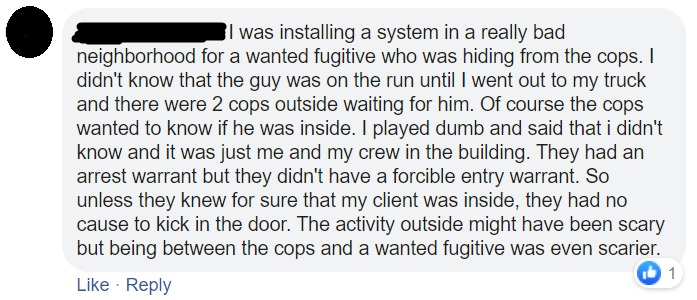 Stories of the Supernatural
I didn't expect to see anything like this, but I'm happy the person shared it: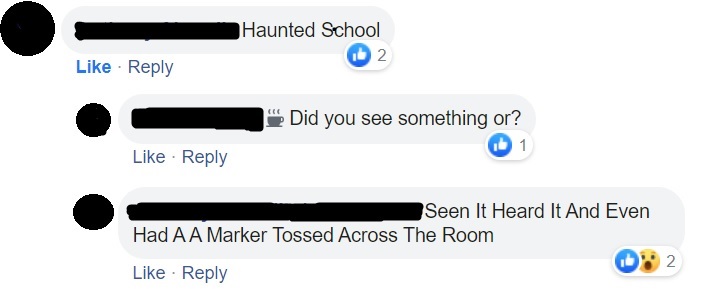 But, apparently, he was not alone! Others report strange sightings (see below).
Let us know in the comments if you've had a particularly scary thing happen to you on the job!