AV Products Manufacturers React to a More Global Integration Market
Integration firms aren't the only ones reacting to global expansion. AV products manufacturers are tasked with figuring out how to support expanding firms.
Leave a Comment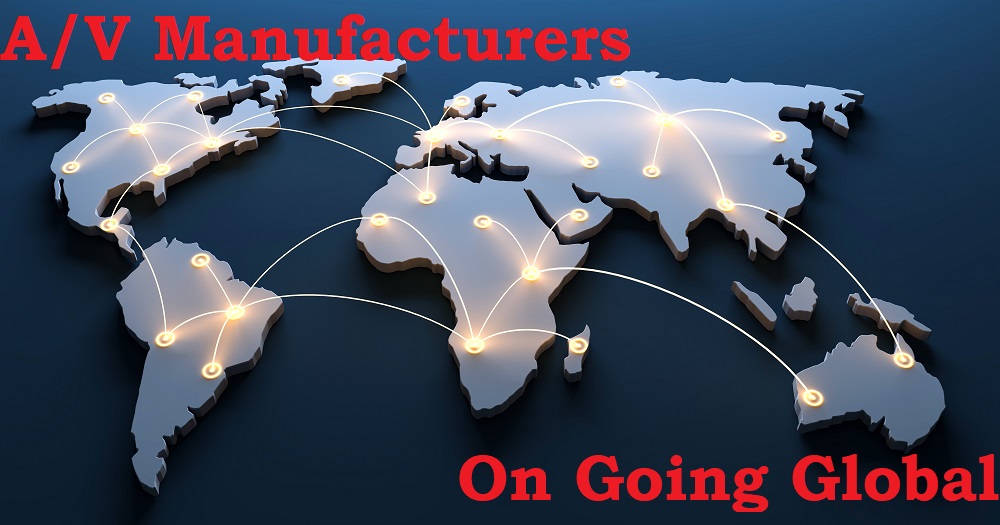 When customers expand globally and their local integration firm partners follow them, there are notable challenges for the integration firm that needs to figure out how to create a global footprint. However, integration firms aren't the only ones reacting to global expansion. AV products manufacturers are tasked with figuring out how to support integrators and their globally-expanding partners.  
Globalization has a significant impact on product development, says Joe Andrulis, executive VP of corporate development, Biamp. 
Global-minded integrators, he says, are even more dependent on pre-integrated solutions they can depend on to work reliably, install easily and, of course, are available in all regions.   
"We're expanding our product portfolio to support this need with complete solutions for every venue we address," Andrulis says. 

"In conference rooms, for example, we recently announced a new family of single cable installation solutions including microphones, loudspeakers, amplifiers, and connection appliances that complement our DSP to help our global integrators deliver extraordinary audio-visual solutions at scale." 
As a global manufacturer, Legrand has been focused on the expanding AV market for many years. As such, it knows that certain regions can throw curve balls and trick is to anticipate them.
"In terms of product development, it can be a daunting task for a manufacturer to consider all of the regulatory requirements for every market they sell into," says Timothy Troast, VP of product management at Legrand AV, Middle Atlantic Products.  

"We focus on the major global regions where we have a strong brand and sales organization and where our customers are deploying AV systems. Our ultimate goal is to make it easy to design and specify systems for global installation. Where possible we use the same part number for consistent design and specification packages then stock locally in one of our six global warehouses."  
Analyzing the Global AV Opportunity
Ultimately, AV products manufacturers rely on dealers. So global-minded AV products manufacturers would like to see more integrators find global expansion success.
They also know it's not easy – and that larger firms with more business infrastructure have a clear advantage. That being said, "Vendors need relationships with all sizes of integrators," Andrulis says.  
"It's an advantage in global deployments but the vast majority of installations are still local so there is a clear role for both large and small integrators. Global integrators do a great job selling to the global enterprise market but local integrators with local language, local office, local phone number, local truck, local people, and most importantly, local relationships are well positioned to compete for most jobs. Vendors need relationships with all sizes of integrators."  
One reason larger integration firms may be well-positioned for the global market is that "globalization and standardization go hand in hand," says Steve Durkee, president, commercial products, Legrand AV.  
Let's face it: Larger AV integration firms tend to be better at standardization of solutions than smaller firms, but Durkee says the opportunity is on the table for smaller firms. 
"Global AV standardization represents not only an opportunity for large integration partners but for small AV firms as well, in the way that it's evolving target markets and market share."  
Meanwhile, globalization isn't as much of a priority in all vertical markets, Durkee says.
"It's really trending across the largest vertical, corporate, followed by some retail and digital signage deployments. For larger partners who target this market, it means big project wins that will build and expand their global footprint."  
In a way, larger firms chasing the global market might open local opportunities for smaller integration firms, Durkee adds.
"This evolution will create opportunity to focus on other vertical markets, given the resources required by larger firms to support global deployments – some of which such as healthcare and education are reported to be some of the fastest growing segments."