Bigger, Better, Stronger Together
Herman ProAV and Herman Integration Services are now part of the ADI Global family, firmly establishing Herman as the Pro AV industry's leading Full-Service Distributor.
Content from our Sponsor
Leave a Comment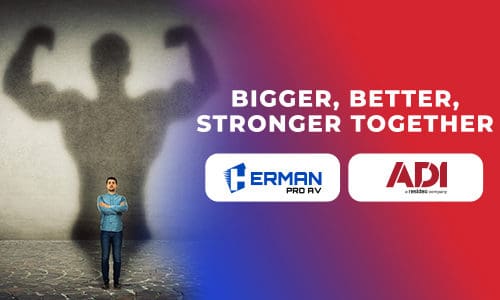 Herman provides everything an integrator needs and does so with best-in-class service and support, now with the vast global resources of ADI. Get Products, Labor, Logistics, Programming, Second Day Labor Support, and much more. All from one trusted source — Herman. At Herman, we're proud to be a full-service trusted partner, able to offer integrators products from more than 65 leading manufacturers, as well as nationwide subcontracted labor to serve any commercial integrator's needs. Whether it is helping to make your procurement process a pleasure or providing staff and skills to expand on-demand, Herman is here for you. See what this powerhouse combination means to you. Learn More.