Introducing Commercial Integrator's 40 Professionals Under 40, Class of 2021
Each year we highlight 40 integration industry professionals under 40 years old making a difference in their organizations.
Leave a Comment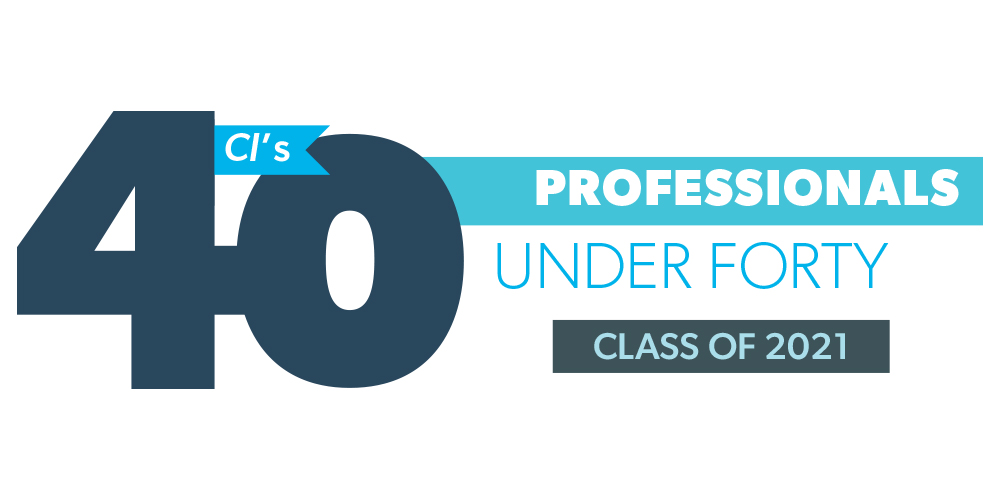 Each year we highlight 40 integration industry professionals under 40 years old making a difference in their organizations. Here is the 40 Under 40 Class of 2021! 
This year marks the 8th annual Commercial Integrator 40 Professionals Under 40 list, and it may be one of our most important yet. 
The past year has been difficult for every firm across the integration industry. There have been ups and downs, uncertainties, circumstances to work around on job sites, but also an incredible amount of gumption, innovation, and hard work to get through the difficulties of the pandemic
Here is Commercial Integrator's 40 Professionals Under 40 class of 2021, sponsored by SYNNEX and K-Array. Click on any photo on the interactive graphic above to learn more about each professional highlighted:
Omar Aguirre, 32, Senior Project Manager, iTech Solutions
Steven Allard, 32, Technical Director, Revelation
Candice Aragon, 34, Vice President of Marketing and Events, PSA Network
Daniel Black, 32, CEO & Founder, Glass-Media, Inc
Jeremy Blackstock, 40, Enterprise Account Technical Director, M3 Technology Group
Adrienne Blasioli, 37, Director of Bid Desk and Communications, Pro AV Systems, Inc.
Tyler Blue, 29, Repairs Supervisor, Verrex
Michael Brandmire, 40, Executive Account Manager, AVI Systems
Tyler Brandt, 29 , Engineering Manager , Neurilink
Kylee Cheeney, 32, Vice President of Human Resources, Solutionz, Inc.
Jeremy Codiroli, 30, Director, Process Improvement, AVI-SPL
Amanda Crigar. 38, VP of Sales and Marketing, Acoustic Design Systems
Joe Devenuto, 30, Sales Engineer, Visual Systems Group, Inc.
Emily Eicher, 27, Applications Engineer, Programmer, Root Integrated Systems
Lindsey Rima Felix, 40, CFO/COO, Felix Media Solutions
Scott Gantkin, 38, Senior AV Account Executive, USIS AudioVisual
Haley Glover, 31, Account Manager, Business Development, Sapphire Risk Advisory Group
Nicole Gordon-Recht, 36, Education Consultant, Trainer, LightWerks
Andreas Guenther, 32, Operations Manager, Advanced Electronics Systems Integrators
Hal Hawkins, 38 , Sr. Design Engineer, Young Office Environments
Gage Helton, 28, AV Design Engineer, RoomReady
Alvin Hernandez, 37, Level 2 Technician, Phoenix Pacific (Guam), Inc.
Anthony Jestin, 38, Design Manager, Genesis Integration
Colton Kirby, 28, Audio Visual Technician II, Trinity Dynamics
Chris Laing, 37, VP of Operations, SKC Communications
Filana Langburd, 25, Purchasing Specialist, Tritech Communications
Brandon Lawshe, 32, Vice President, Master Video Systems, Inc
Sean McChesney, 32, Experience Technology Consultant, Electrosonic
Wilkins Michira, 36, Managing Director, Proscene Systems Limited
Faye Patterson, 30, Project Sales Manager, RunTech Group Limited
Jordan Sayamongkhun, 33, Audiovisual Recruiter, HireSparks AV Recruiting
Elizabeth Scozzari, 30, Executive Assistant, Control Concepts
Rupert Sealey, 35, Technical Manager, Crossover
Mike Spadafora, 29, Systems Programmer, Control Concepts
Ian Stewart, 36, System Design Engineer, McCann Systems
Elizabeth Strautin, 40, Systems Engineer,Clair Global Integration
Joseph D. Trefney, 34, Senior Solutions Designer, TSI Global Companies, LLC
Ryan Waldock, 33, Operations Manager, Snap Install
Jordan Witt, 27, Project Coordinator, Sales Executive, Collaborative Technology Solutions, a CTSI Company
Dimitrios Zacharias, 33,CEO, Legio
If you enjoyed this article and want to receive more valuable industry content like this, click here to sign up for our digital newsletters!