Congress Narrows In On Replenishing Small Business COVID-19 Relief Fund
If your small integration firm missed out on the U.S. government's first round of small business relief, hold on just a little bit longer.
Leave a Comment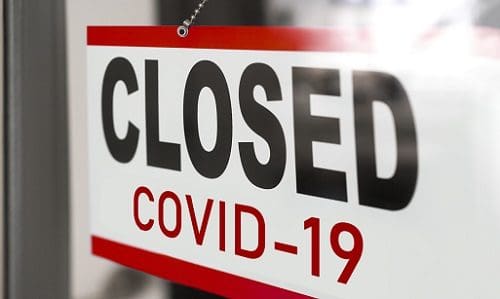 If your small integration firm missed out on the U.S. government's first round of small business relief, hold on just a little bit longer.
The first small business program ran out of money last week, but Congressional leaders signaled Tuesday that legislators and government officials have reached a deal on a nearly $500 billion aid package for small businesses, the Associated Press reports.
The report cites Senate Democratic Leader Chuck Schumer, who said late-night talks with leaders from both parties and the Trump Administration resulted in a breakthrough.
Government officials have said relief will come in phases as the coronavirus' economic toll continues to worsen. A $2 trillion stimulus package that included small business relief, airline bailouts and cash checks to millions of Americans was apparently not enough.
"We have a deal and I think we'll pass it today," Schumer said Tuesday morning on CNN. He cautioned that staff are still "dotting the I's and crossing the T's."

A Tuesday afternoon Senate session could provide an opportunity to quickly pass the legislation if it comes together quickly, though the Democratic-controlled House is planning on calling lawmakers to Washington for a vote later in the week.

Most of the funding, more than $300 billion, would go to boost a small-business payroll loan program that ran out of money last week. Additional help would be given to hospitals, and billions more would be spent to boost testing for the virus, a key step in building the confidence required to reopen state economies.

The emerging draft measure — originally designed by Republicans as a $250 billion stopgap to replenish the payroll subsidies for smaller businesses — has grown into the second largest of the four coronavirus response bills so far. Democratic demands have caused the measure to balloon, though they likely will be denied the money they want to help struggling state and local governments.
It's unclear if the new round of funding for small businesses will work the same way the funding in the CARES Act was distributed, so pay attention to the news if your company has fewer than 500 employees.
Qualifying businesses were asked in the last round of funding to simply go to their local FDIC-insured bank. The government offered loan forgiveness equal to the maount spend during an eight-week period after the origination date of the loan on payroll costs, mortgage interest, rent or utilities.
For loan forgiveness, businesses were required to maintain the same employment level they had on March 13 or rehire laid-off or furloughed employees.
Let's see what Congress approves this time around, but it shouldn't be much different if it's simply appropriating more money for that program.
If you enjoyed this article and want to receive more valuable industry content like this, click here to sign up for our digital newsletters!