Electronics Design and Installation Company Streamlines Historic Hotel Project with Robust Software Solution
D-Tools Software helps Automated Lifestyles Wow Guests and Streamline Daily Operations at 25-story, 1300-room, Galt House Hotel
Content from our Sponsor
Leave a Comment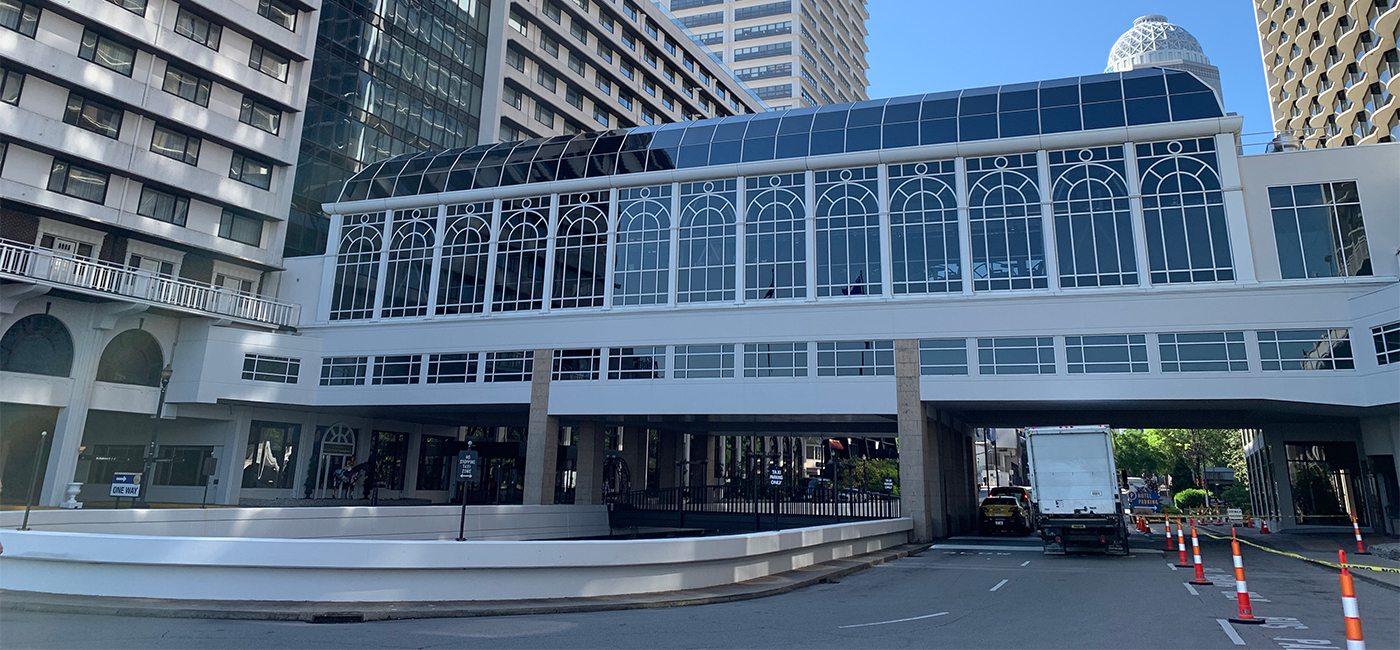 Custom electronics design and installation company, Automated Lifestyles LLC, was tasked with a complete renovation of all common spaces of the Galt House Hotel, a 25-story, 1300-room historic hotel. The Galt House, the largest hotel in downtown Louisville, KY hosts thousands of convention guests annually. The goal was to update the hotel and attract more business as part of the area convention outreach, and technology played a huge role in attaining this goal.
"In 2016, we were doing research on the industry and looking for tools to help streamline our business flow, when we came across D-Tools," states Phil Chaney, Automated Lifestyles owner. "We were looking for comprehensive business management software for design, proposal, and day-to-day tasks that would integrate with QuickBooks and our inventory systems."
D-Tools software helps manage all aspects of an integrator's business, including sales, comprehensive system design, project documentation, procurement, installation, back office management, and service, through a data-driven process that leverages an extensive and integrated product library. D-Tools software helps streamline the entire project workflow for integrators, leading to improved operational efficiencies and increased profitability.
Learn more about D-Tools software here.
Before they began using D-Tools software, Chaney and his team of six employees used calendar entries via Microsoft Outlook for service visits and QuickBooks for planning. Now, they use D-Tools software on almost every project, especially new installations.
Utilizing D-Tools' comprehensive product library, the Galt House project features a combination of Origin Acoustics speakers, Triad amplifiers, a C4 automation platform, and Pakedge networking infrastructure. The primary needs of the project were for audio and video distribution, lighting control, and a system that could control itself, allowing the hotel management to concentrate on their daily operations.
D-Tools helped Automated Lifestyles with the planning, budgeting, design, and layout for the Galt House systems, working in conjunction with the client rep firm that brought them into the project, coordinating with the general contractor and the client.
"D-Tools' software interaction with our inventory system and accounting software allowed for efficient daily management of all procurement, client communications, and field notes," says Chaney. It also allowed the team to work through multiple revisions of the proposal process seamlessly and provided a visually appealing report and floorplan overlays to present to the clients.
"The entire sales process has improved since implementation from design to proposal to procurement. The client experience has also improved as we are able to quickly look back at previous service notes and therefore provide a higher level of concierge service," says Chaney.
D-Tools has also helped the company automate the entire billing process. "We create every item in our database in D-Tools first, then push it over to our accounting software for billing purposes, which then gets synced to our inventory management system. Everything links together and manages the data across the multiple systems."
While the project is still in progress, the systems provided by Automated Lifestyle are already dramatically changing the day-to-day lives of the employees on-site, while providing a wow factor for hotel guests that helps set the Galt House apart from the competition.
Start improving operational efficiencies for increased profitability today by signing up for a free personal online tour, or download a free 30-day trial here.