Lessons on Corporate Community from Microsoft Strategies
Microsoft employs 144,000 workers and still finds a way to focus on culture and community. What can your business learn from their strategies?
Leave a Comment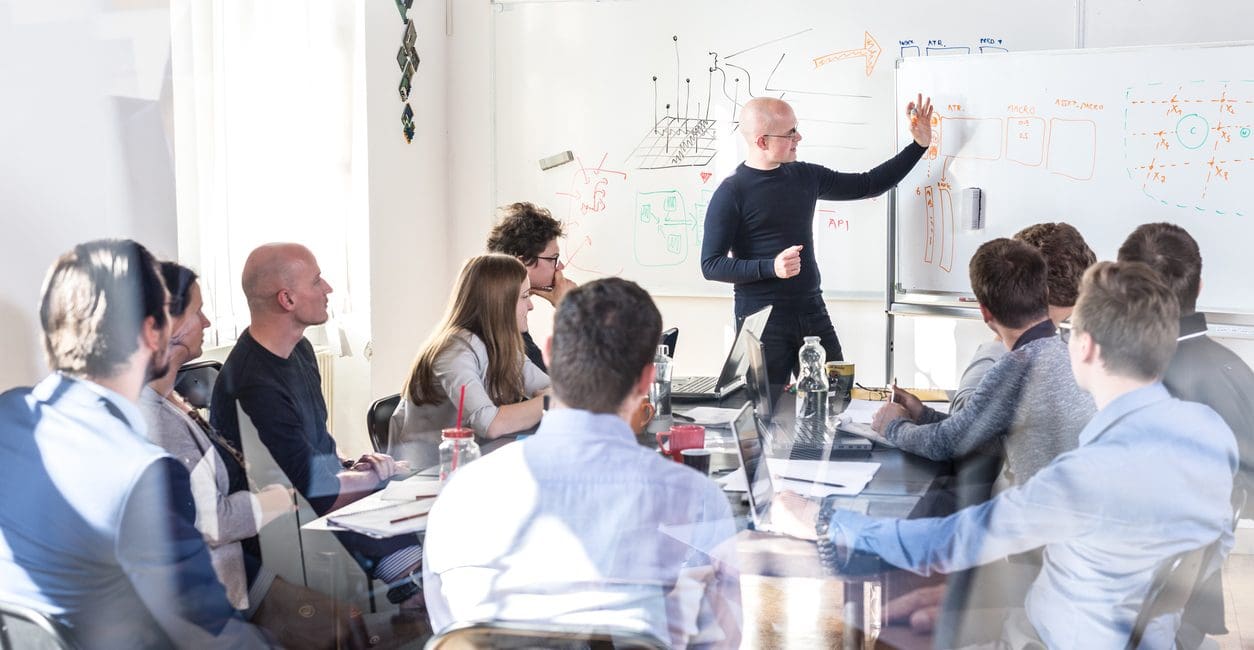 The Harvard Business Review recently wrote an article about some of the initiatives that Microsoft has put in place in order to keep corporate culture and community strong throughout the organization. With an employee base of 144,000, it takes a real effort from top brass to ensure that community remains a priority. As a result, the company engages with employees in a number of ways.
It made me think about ways any organization – including integration firms – can help to build corporate culture. I believe there is true benefit to ensuring the workforce of any organization is satisfied with how the organization is run. That's how companies retain talent, attract new employees, and gain a reputation as a worthwhile place to build a career. Not to mention that employees that feel they have a say in the company's direction feel more connected to the company, working harder to ensure everyone succeeds.
Let's look at some of what Microsoft does, and think about how smaller companies can replicate these initiatives.
Internal Social Networking
Microsoft uses Yammer as a way for employees to connect with executives and colleagues about everything from corporate direction to employee benefits. The company even has a CEO Connection page for direct questions to the top-level.
Perhaps it's not a social media page, but an intranet, or even an email chain for smaller companies. However, even entry-level employees can contribute ideas, raise concerns, and help to create a spark that eventually changes the entire direction of a company. Make sure you're allowing a platform where employees feel comfortable discussing the company, and where executives can give answers to assuage concerns or appreciate contributions.
Daily Check-Ins
Each day Microsoft HR picks a sample of employees for a Daily Pulse survey, which measures employee attitude about the company. Any company could employ a similar tactic. If there is rising tension among employees, a daily check-in could diagnose it and help to stop it before it grows into dissatisfaction that affects production. Many problems are solves simply by listening to the complaints, but if there is nowhere to vent then small problems will grow larger among the employee base.
Town Hall Meetings
Microsoft has a live event each month, a town hall meeting where company priorities and progress are discussed. Perhaps you don't have the time every month to hold a similar event, but organizing a town hall on even an annual basis can make employees feel important. They'll learn where the company is going, and more importantly they'll realize that the company cares enough to let them know. This is also an opportunity to put any rumors to rest, and explain exactly what is happening with the organization and why.
Employee Recognition
Microsoft has a video series that highlights employees and teams that embrace a growth mindset. It's an aggressive idea for smaller companies to dedicate the time to producing video content, but recognizing employees should be a priority for any organization. We're all searching for recognition, and to be highlighted in front of peers and executives will leave an employee glowing for a long time. I know that personally I've appreciated any time a manager has stood up and expressed thanks for the work I've done. If you make this a running theme in your organization, employees will know that their hard work will get recognized.
Microsoft is an extremely successful organization for many reasons. Just because your firm doesn't have 150,000 employees doesn't mean you can't learn from what large enterprises are doing. On a smaller scale it's even easier to make sure you're fostering a sense of community. Perhaps these ideas from Microsoft will help.