Inside the Launch of a Network Operations Center
SIGNET Electronic Systems explains how it went all-in on a network operations center to deliver solutions to technology system pain points.
Leave a Comment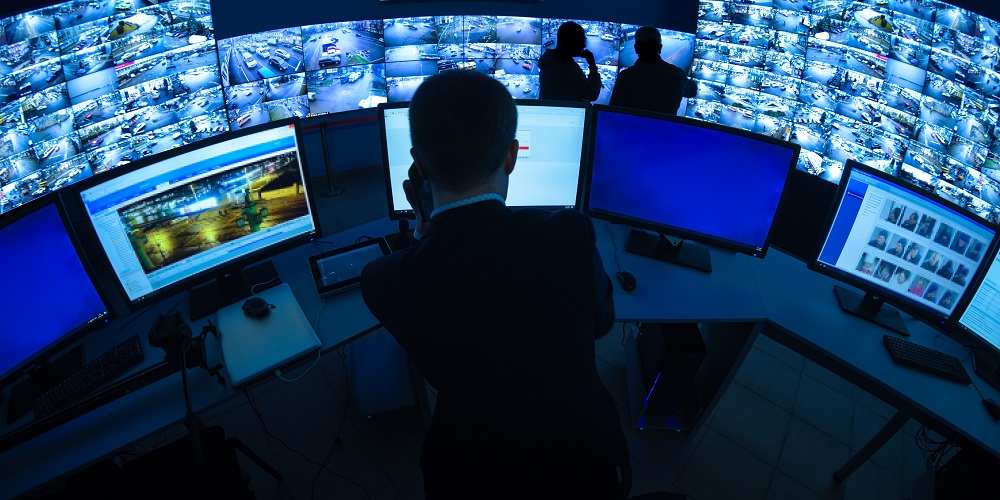 Remote Smart is what we at SIGNET Electronic Systems have named our new network operations center (NOC) offering. Our NOC is a fully surveilled, dedicated facility with restricted access via facial recognition technology, complete with isolated HVAC and generator back up. In other words, while it's based in our corporate headquarters in Norwell, it is a very secure area and the general population of the office does not have regular access to it.
Fully staffed with subject matter experts who understand our clients' technologies, our Remote Smart monitoring team provides both remote monitoring and as-needed troubleshooting to vital communication and security technologies – often proactively addressing technology issues prior to their development into a system failure.
We know that proactive monitoring and analysis that anticipates and pre-empts technology incidents is key to ensuring our clients' critical systems are continually operational.
By identifying trends and patterns within the network and technology system data that are the likely cause of degradations or failures, our engineers prevent system incidents and downtime.
There are two versions of our approach: Remote Response Services (reactive support) and Proactive Monitoring Services (proactive support).
When Remote Response Services clients have an issue we'll remotely troubleshoot and try to repair it or diagnose as much as possible before we dispatch a truck with a certified technician.
With Proactive Monitoring Services, we will know in advance that the client's technology is having an issue and take the needed steps to address the issue before it becomes a major technology-disrupting problem.
Impact on Clients
Utilizing remote technology always enables us to assess and address our clients' technology issues ASAP, which is definitely appreciated by our clients.
In the past, when a client had an issue there were situations when the technicians were busy; we'd roll a truck the next day; it gets fixed 24 hours later.
Now we can fix something an hour after the call comes in or, in many cases, we fix it before it even becomes an issue.
During the pandemic the value of a remote network operations center has been amplified. Not only are we providing better, more proactive service that's documented, we're also not entering client facilities when it's a burden for us to be there.
That being said, since SIGNET is locally owned and operated — with 75 service trucks — we always have the ability to dispatch a technician to a client site if needed.
We've worked out a seamless escalation process so that when an issue warrants an on-site presence, Remote Smart operates in lockstep with our service division.
Inside the Planning Stage
The key to our success was understanding our client's needs, vetting a technology platform and most importantly creating standards.
It's about setting policies and procedures that everybody in the company must follow in a consistent manner. When launching a program like this it's important to do the heavy lifting upfront.
Consider a $100,000 IP video solution with multiple servers and many IP end points. Getting that system properly documented before the equipment goes out the door requires a tremendous amount of discipline on our part.
Now with our NOC in place we do spend more time on documentation on the front end, but it saves us time in the long run. Once the system is deployed with all the documentation in place, it can be properly supported by network operations center personnel.
That was a significant learning curve on our part.
Impact on Revenue
Remote Smart is a SKU in our estimating package. As we sell new systems, we provide the option of selecting the Remote Response or Proactive Monitoring bundle, which has had an immediate and significant impact on our top line revenue.
More significantly, the impact continues on a recurring revenue basis.
Meanwhile, since we launched Remote Smart in June [as of October] we have saved over 100 truck rolls in servicing our clients under warranty, which has been a significant savings.
Related: Different Managed Services Models: Does One Size Fit All?
The bottom line is that this has had a positive impact of our company both from a revenue and client solutions standpoint.
The key to success in rolling out something like this is listening to your clients, creating solutions based upon their needs, and adapting policies, procedures and discipline accordingly, that and finding the right experts and managers are the hard parts. In comparison, the technology is the easy part.
What Is NSCA?
NSCA is a trade association solely focused on helping integration companies improve their businesses. To become part of the NSCA community, visit nsca.org.
If you enjoyed this article and want to receive more valuable industry content like this, click here to sign up for our digital newsletters!