The ASCII Group Announces MSP Connect Live Virtual Events
MSP Connect Live virtual events will replace ASCII IT Success Summits with regional offerings across six parts of the U.S. this fall.
Leave a Comment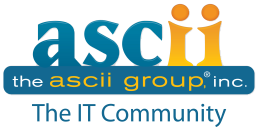 The ASCII Group will host a series of two-day virtual business building events called MSP Connect Live, to "provide managed service providers with interactive sessions to learn best practices, network with fellow IT business owners, find new revenue streams, and stay current with industry trends," according to an association announcement today.
The virtual MSP Connect Live event series will replace the live ASCII IT Success Summits previously scheduled for 2020 because of the ongoing spread of the coronavirus pandemic across the U.S. and around the world.
Related: Opportunities Around Operational Technology
The MSP Connect Live series will feature "real-time, dynamic virtual learning" and will take place this fall across six U.S. regions: New York/New Jersey, New England, southeast, Midwest, Mid-Atlantic and southwest.
"ASCII has been bringing the channel together for over 20 years via our Success Summits, and while we would love to meet in person, we consider the safety of our participants a priority," said The ASCII Group president Jerry Koutavas in the announcement.
"MSP Connect Live will offer a new opportunity for our community to learn from each while enlisting prominent industry and nationally recognized speakers in discussing technology and service opportunities for the SMB market," he said.
Inside MSP Connect Live Agenda
Each MSP Connect Live event includes:
10+ sessions including MSP peer education and industry speakers
Organized table networking activities in small groups
Virtual exhibit hall and vendor partner booths
Downloadable content
Prizes and giveaways to attendees
Each MSP Connect Live event will also feature two keynote speakers:
Frank Abagnale's transformation from one of the world's most notorious con men to an international cybersecurity expert trusted by the FBI has been mythologized in film and literature. Audiences will learn how he became a hero to hundreds of public and private sector organizations for his indispensable counsel on safeguarding and combating cyber-fraud.
Roger Dooley is a popular Forbes contributor. He will discuss how friction is a multi-trillion-dollar problem and how to spot it, eliminate it, and use it to your advantage.
MSP Connect Live is designed for managed service providers and is targeted toward "those looking to increase revenue and enhance their current business model," according to The ASCII Group announcement.
MSPs and solution providers interested in attending the events can visit www.mspconnectlive.com to register and follow ASCII on Twitter @asciigroup and #MSPCONNECTLIVE for more information.