AV News to Know April 23, 2021: New Products, Cool Projects and People in New Places
In this week's edition: FSR releases Modular Linx System, TobyMac keeps on touring and AVDG and PPDS add to their management teams.
Leave a Comment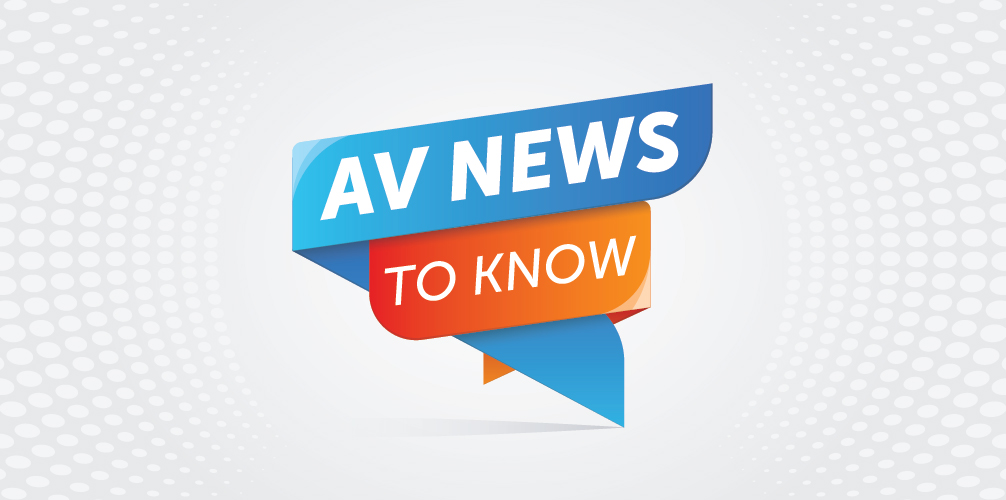 Here's a closer look at some of the AV news, products and projects you might have missed this week. We call it AV News to Know:
New AV Products
Barco Overview LCD Video Walls Set the Standard
Barco this week announced the next generation of its OverView range LCD video walls.
The new OverView LVD-5521C and OverView KVD-5521C evolve the existing Overview LCD range – which complements the premium Barco UniSee platform. The video walls can now be remotely monitored and controlled and support 4K streaming content.
These new features make this series even more suitable for a wider range of applications, including control rooms, broadcast studios, corporate lobbies, experience centers and boardrooms. 
FSR's New Modular Linx System Links It All Together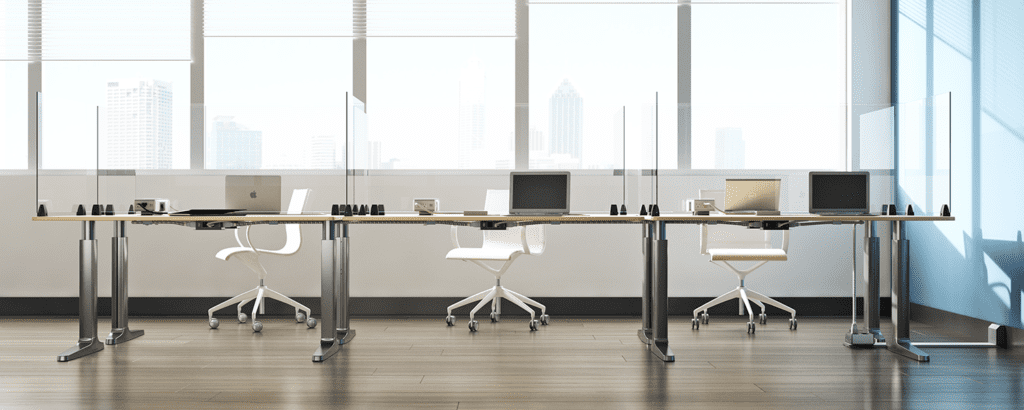 FSR's has announced the launch of its Modular Linx System (MLS), a robust and expandable power platform that distributes two-20 Amp AC power circuits to create a relocatable and reusable modular power system.
The MLS aids connectivity for multiple applications including Classrooms; Libraries; Training and Multi-Purpose Sites; Ballrooms; Conference, Data, Processing and Call Centers; or any scenario that would benefit from daisy-chained power distribution.
MLS utilizes a patented locking connector designed for rugged use in a small form factor. This UL listed, CSA certified system is typically installed under the work surface as a single or dual circuit with a power distribution box at each point of use or can be used in open ceilings and walls.
It can also incorporate Y cables to split the system at any point along its path.
Extron Now Shipping Ultra-Wide Touchpanel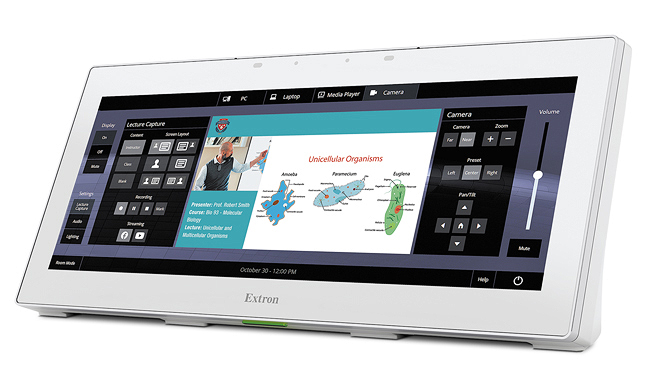 Extron this week announced the immediate availability of its ultra-wide touchpanel, the TLP Pro 1230WTG.
Featuring a 12-inch 1920×720 resolution touchscreen, the ultra-wide format enhances user experiences since it allows multiple tasks to be seen and managed at the same time. The TLP Pro 1230WTG provides ample screen space to simultaneously display full AV system controls, video preview and annotation controls.
The TLP Pro 1230WTG features an HDMI video preview input that supports high resolution HDCP compliant video from an HDMI source. It also supports annotation when used in conjunction with any Extron Annotator. The low-profile design minimizes visual obstructions and improves collaboration engagement in a wide variety of applications.
RTI U3 Water-Resistant Remote Features Electronic Ink Display, Inductive Charging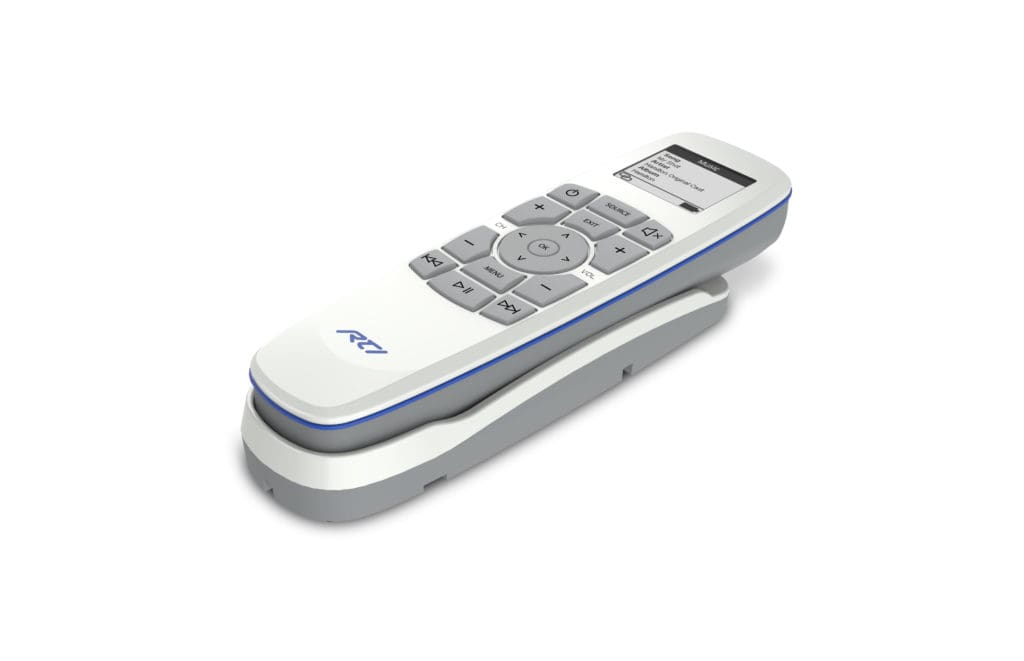 RTI recently announced its water-resistant U3 Remote Control is now shipping worldwide.
The U3 remote is the perfect companion for outdoor entertaining areas such as hot tubs, pools, patios, and decks. It is also ideal for indoor applications where water and standard remotes don't mix, such as kitchens, bathrooms, garages, gyms, and many work environments.
With its IP66 rating, the U3 remote delivers control with two-way feedback of connected electronics in environments too harsh for standard remotes. It even floats if dropped in the water.
Epson Expands SMB Lineup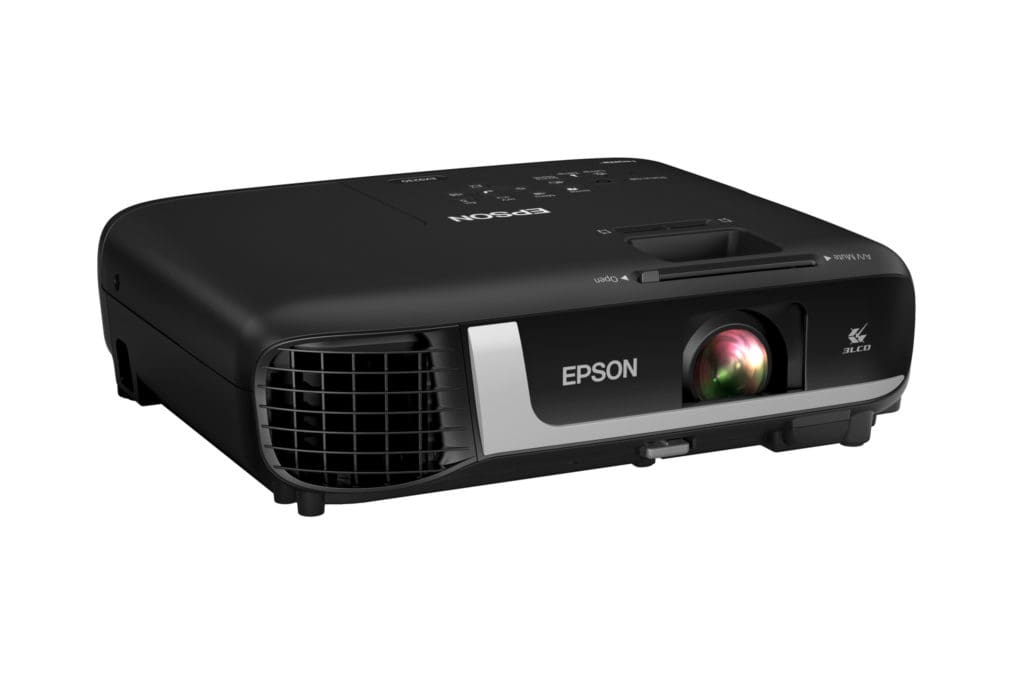 Epson this week introduced three new versatile business projectors – the EX5280, Pro EX7280 and EX9230. The new projectors are optimized for hybrid and corporate workspaces, and when the work is done, users can shift to life-size streaming and gaming fun.
The ultra-bright Pro EX7280, EX9230 and EX5280 offer up to 4,000 lumens of color and white brightness2 and accept Full HD content to deliver crisp, detailed, professional-quality presentations, spreadsheets, and videos – even in well-lit spaces.
Autonomic Adds SoundMachine to Streaming Service Lineup
SoundMachine is our latest addition to Autonomic's lineup of streaming services and its second dedicated commercial option.
SoundMachine offers extensive scheduling and remote management features, and all commercial licensing is taken care of. This makes it an ideal application for a variety of Hospitality and Retail venues that require an excellent selection of music and a turnkey licensing solution.
Audio Visual Projects
TobyMac Tour Carries DiGiCo On One Of North America's First Arena Runs
Although TobyMac's Hits Deep Tour has been an annual late-winter tradition for a number of years now, this year's trek was particularly joyous as it represented one of North America's first proper arena tours following the pandemic blackout year.
True to form, Nashville-based Blackhawk Audio, the longtime touring sound provider for the seven-time Grammy Award-winning Christian hip-hop/pop artist, carried DiGiCo consoles—SD10s at both FOH and monitors, plus a smaller-format SD9 support desk at FOH—which were used to mix 18 arena shows in 13 cities during February and March.
In addition to TobyMac, the 2021 Hits Deep Tour featured a full lineup of special guests, including Tauren Wells, We Are Messengers, Unspoken, Cochren & Co., and Terrian. All of the supporting acts performed each night in a awards-show format, bouncing between the main stage and a B stage located at FOH, with Toby McKeehan and his DiverseCity Band wrapping up as the headliner.
Although venue seating capacities varied a bit, FOH Engineer Pat Haapanen notes that nearly all of the shows "sold out" at approximately a third of each arena's original capacity, and every section was open for sale, including behind the stage in some venues.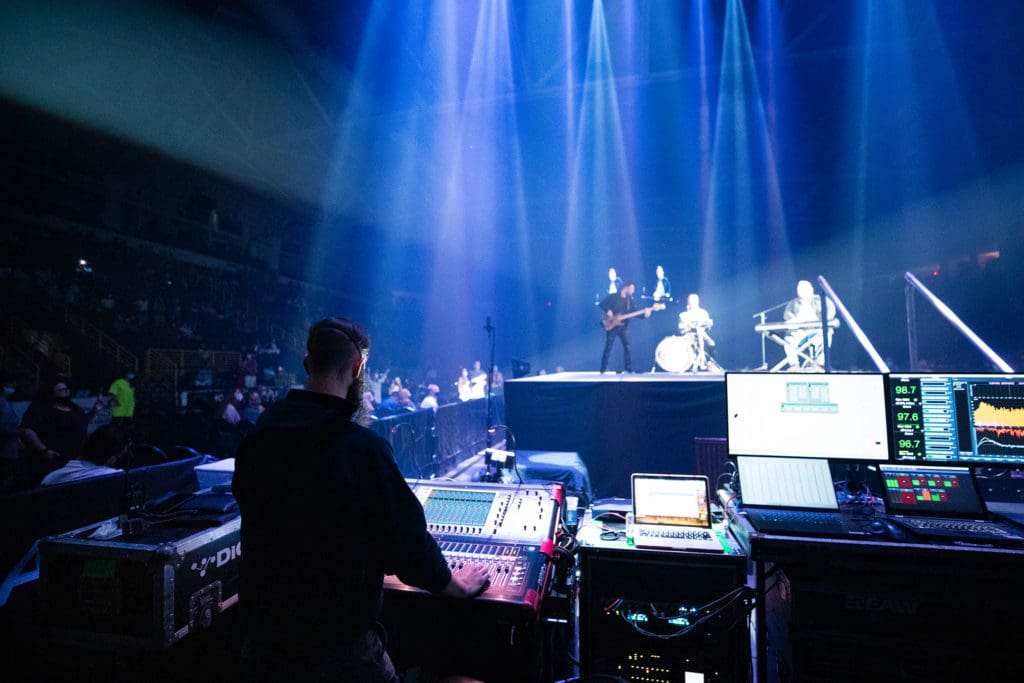 Floor seating was set up in "pods" with sufficient distancing between them, and the stands were typically taped off or blocked in some way. "Although it was kind of different seeing so many empty seats in the stands and spacing on the floor, the crowd energy was very much 'business as usual,' which was really exciting to experience again," he says.
First working with TobyMac in 2015 as a Blackhawk Audio system engineer, Haapanen has been manning the artist's FOH mix since 2018.
For the 2021 Hits Deep Tour, Haapanen and monitor engineer Heath Mahon each worked on an SD10 desk deployed at their respective mix positions, while an SD9 production console located at FOH additionally accommodated the two smaller B-stage acts' FOH and monitor mixes.
"Having the extra desk really helps alleviate the workload for the SD10 and allows guest engineers to have their own files and be able to hit a quick line check before they play," said Haapanen. "I really like the way you can lay out the desk in any way that the operator wants, and it's really easy to move things around, which is nice for adapting previous files, or when you change your mind part of the way through a gig.
"I've really gotten to lean on macros more and more as well, using them for triggering effects, firing snapshots, and viewing certain banks and plugins, as well as fun stuff like brightening and dimming the lights, which is actually pretty handy for outdoor shows," he said.
The FOH engineer runs a Waves setup on Toby's show, as well as a TC2290 and Lexicon PCM90.
On the other end of the Optocore loop, Mahon runs 12 sets of stereo IEMs, a stereo sidefill mix, and two separate wedge mixes.
"Including Toby, I have nine performers on stage, six instrumentalists, two background singers, and one guest vocalist," said Mahon. "The opening acts playing the main stage average about five musicians, and they all love the mixes that monitor engineer Wil Thornton is giving them."
Mahon has worked with TobyMac for nearly a dozen years, and the SD10 has been his worksurface choice for more than half of them.
"I'm very active when I mix, and I like having three banks of faders, so smaller-format desks tend to not work as well for me," he said.
Although the 2021 Hits Deep Tour has now come to a close, TobyMac is showing no sign of slowing down. He is currently out on a new leg of outdoor Drive-In Theater Tour shows running through mid-May.
In June and August, the artist will be playing both one-off shows and festival dates, before heading back out for another arena and theater run in October and November.
Abidjan Church Makes No Compromises on Architectural Design
Eglise Éden Assemblée Dieu is a church located in Abidjan, Ivory Coast with a congregation of more than 2,000 people. The church has become so popular that it underwent a full renovation in 2020, bringing its capacity up to 2,400 worshipers.
The new space impresses with large glass windows, stunning marble work, and dark wood pews. And while this combination of reverberant surfaces and architectural flourishes has traditionally come with acoustical challenges, the church had confidence from the start it would have sensational sound as it was relying on loudspeakers from Renkus-Heinz.
"Normally you would say this is a very difficult, challenging, and reverberant space," said Inza Bamba, managing sirector at Protech Distribution, the Ivory Coast AV integration firm that designed and installed the pro audio system.
Renkus-Heinz's ICLive X series is a complete system, designed from the ground up, and offers Renkus-Heinz's exclusive Acoustic Source Multiplier (ASM) waveguide. The ASM allows the HF section to be coaxially mounted in front of the LF section.
The coaxial driver arrangement delivers a symmetrical array of both high frequencies and low frequencies along the entire length of the array, allowing the freedom to choose any acoustic center. In addition, the ASM reduces inter-driver spacing to the absolute minimum, ensuring gradient-lobe free performance to very high frequencies.
The installation utilizes one ICLive X module and one ICLive XL module configured into a single array on both the left and right side of the worship hall. Two ICLX118S-RN subwoofers add powerful sub-bass enhancement to the system.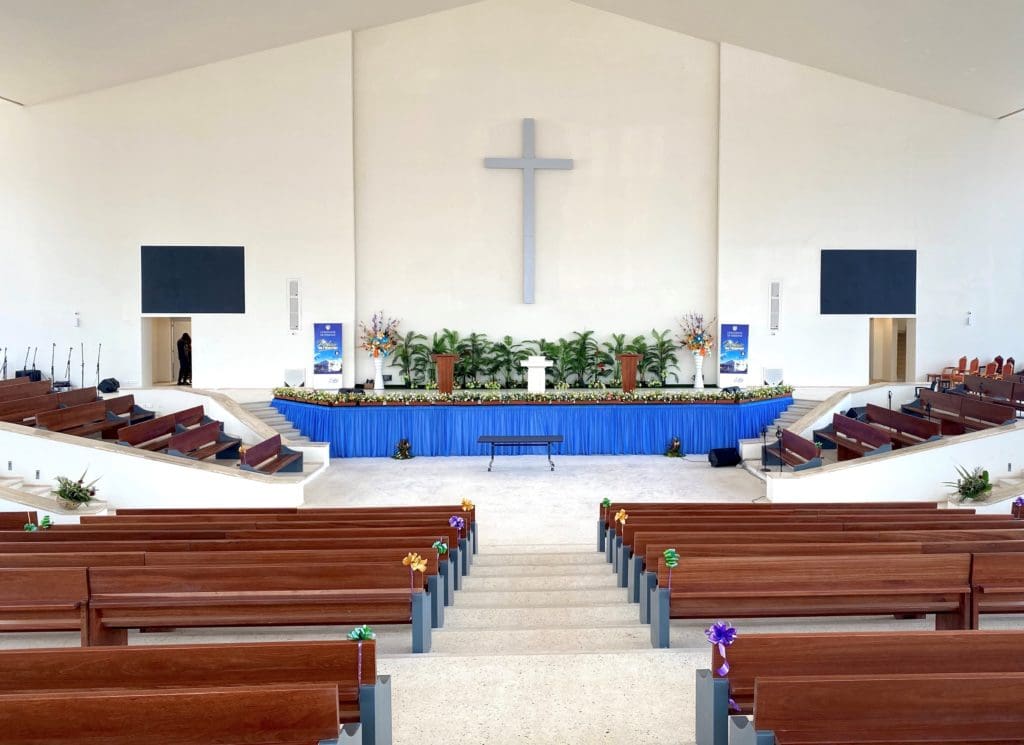 The subs' high-power 18-inch woofers deliver outstanding low frequency impact with a direct radiating design that maximizes the efficiency of the cutting-edge woofer technology and Class D digital amplifiers.
The ICLive X family offers all the benefits of Renkus-Heinz steerable technology, allowing for sound to be digitally positioned precisely where you want it: on the audience.
"By utilizing digital beam steering we could place the sound exactly where we knew it needed to go," Bamba said. "The hall is very wide and nearly 50 meters long, but with just the left and right arrays we were able to cover the entire church with even SPL distribution without the need for additional delays."
The ICLive X loudspeakers are available in black and white as standard colors – and custom color options are available to order. For the Eglise éden Assemblée Dieu installation, Bamba used white speakers that are flush mounted to ensure the equipment blended in perfectly with the space.
"It sounds absolutely amazing and the congregation is beyond happy," Bamba said.
People and Places
AVDG Appoints Edward "Ty" Olsen as Director of National Services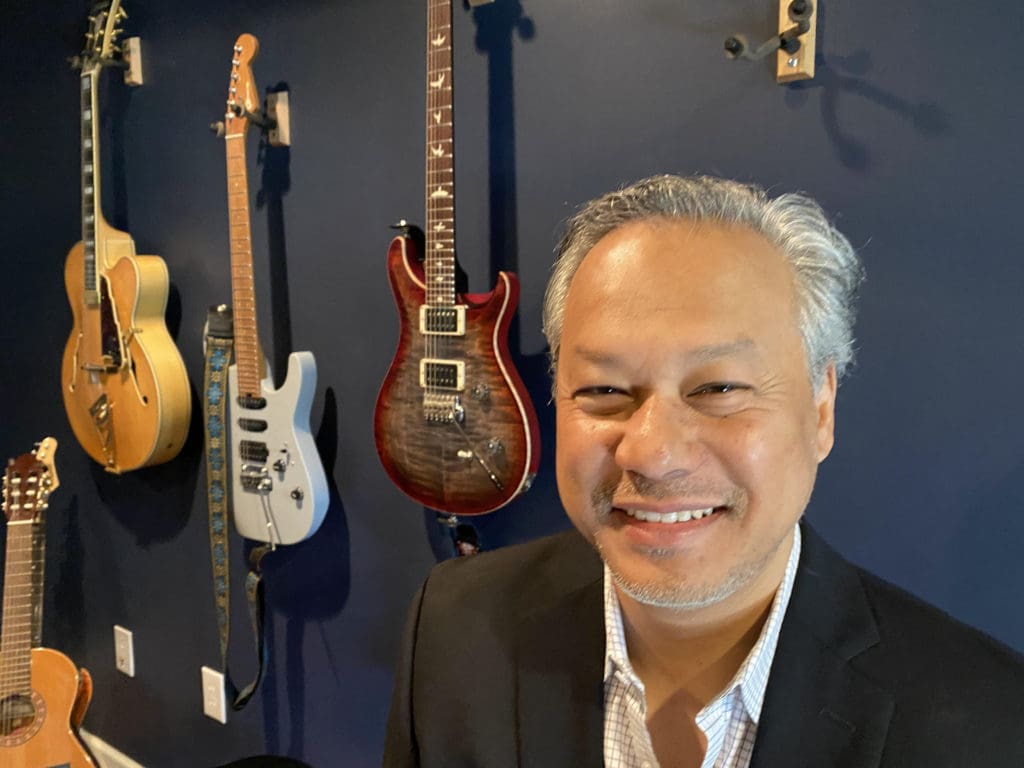 Audio Visual Design Group (AVDG) this week announced the appointment of Edward "Ty" Olsen to the position of director of national services, where he will provide leadership and strategic planning for AVDG's service teams across North America.
Olsen has more than 25 years of experience spanning numerous roles with audio-visual technology integration. Prior to joining AVDG, Olsen was VP of managed services and engineering director at Unified Technology Systems, which was acquired by Solutionz Inc. in 2020.
As director of national services, Olsen will be in charge of maximizing AVDG's commercial and residential post-installation service offerings across the organization's seven U.S. locations. He will also play a key strategic role in strengthening service team operations to ensure that AVDG is effectively supporting its customers nationally.
PPDS Strengthens North America Management Team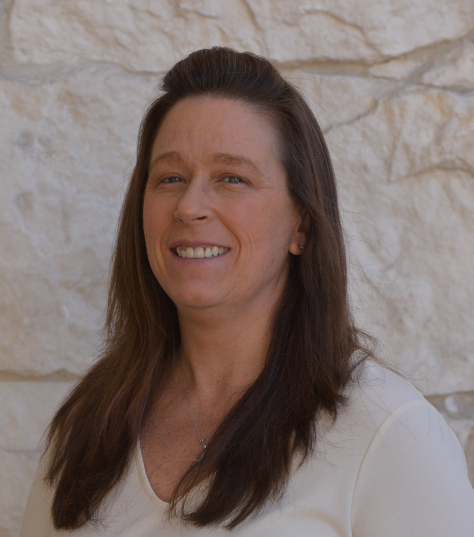 PPDS, the exclusive global provider of Philips professional TV and digital signage products, software, and innovations, this week announced the appointment of Beth Donow as its new supply chain manager for professional displays and hospitality.
Donow brings almost 20 years of invaluable knowledge and channel experience to the PPDS management team in North America, having held various senior leadership and director roles at LG and Philips during her career.
Donow's responsibilities include – but are not limited to – further building and strengthening new and existing relationships with the sales teams and the AV channel, forecasting product demand across multiple industries and product segments, and managing the supply chain (including third party logistics) on a national and international level.
If you enjoyed this article and want to receive more valuable industry content like this, click here to sign up for our digital newsletters!