AV News to Know Aug. 7, 2020: New Products, Cool Projects and People in New Places
In this week's edition: BlackWire launches American Lighting, Listen EVERYWHERE helps Boulevard Baptist and Electrosonic elevates Bryan Hinckley.
Leave a Comment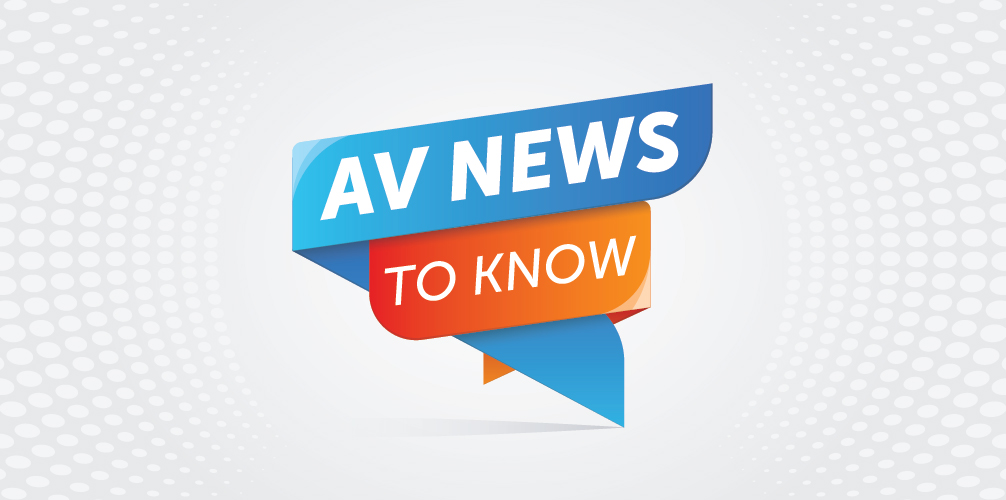 Here's a closer look at some of the AV news, products and projects you might have missed this week. We call it AV News to Know:
New AV Products
Draper Develops Solution for Increased Protection During Pandemic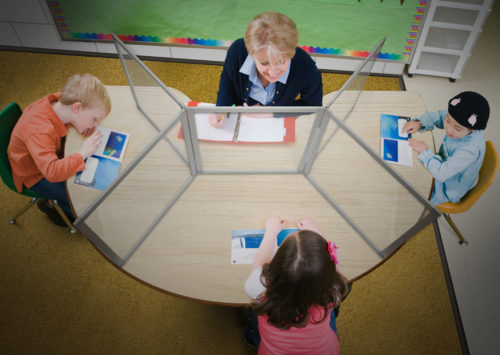 The Draper design engineering team has created the Clarity Shield, a series of see-through social distancing barriers. Although initially developed with schools in mind, it can be used in any public place where people gather, including huddle rooms, office spaces, businesses, and health care facilities.
The Clarity Shield is a cleanable, clear vinyl barrier designed to help prevent cross contamination between individuals in a confined place. A configurable hinge design allows for a multitude of applications.
Configurations that allow up to four people to be separated are available. Optional feet allow space to pass paperwork and other items below the clear barriers. In addition to the four tabletop models, a mobile standup unit is available.
D&H Distributing Launches Business Continuity Initiative
D&H Distributing has launched a portfolio of offerings around business continuity.
The distributor has created assets, tools, and marketing materials for its partners, including resource guides focused on different verticals, an MSP/VAR checklist, customizable brochures on remote work and WiFi optimization, and turnkey offerings comprising data access and security, remote device management, Infrastructure-as-a-Service, collaboration, UCaaS, desktop hardware and more.
Shure Releases Customization Options for Microflex Complete
Shure announced a hardware customization program for the Microflex Complete (MXC) digital conference system that enables the company to respond to special requests for unique hardware variations.
Shure's customized flush-mount conference units are available with a range of options to suit a wide variety of needs and installation scenarios:
Front panels in sizes for user specified dimensions
Multiple colors in both brushed and matte finishes, including black (standard), aluminum clearcoat, bronze, gold, grey, blue, orange andred
Customer logo and button labels in alternate languages
Assortment of features and control layout that match the customer's meeting procedures
Color touchscreen that displays meeting information (speaker list, agenda, etc.) and enables control of features (interpretation channel selection, voting, etc.)
Atlona Releases Avance 4K/UHD Extender Series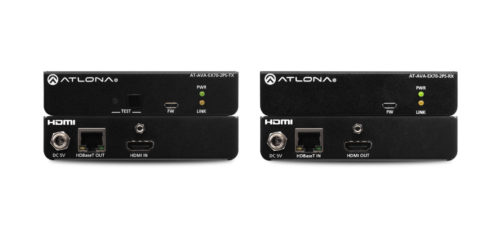 The Atlona Avance Series of 4K/UHD extender kits provide versatility and reliability, regardless of system design. The Avance Series includes a variety of powering and extension options with integration-friendly features for any application.
It now includes the AT-AVA-EX70-2PS-KIT for extension of video and audio at resolutions up to 4K/UHD.
Mersive Announces Solstice Conference General Availability
Mersive Technologies recently announced that Solstice Conference is available and shipping globally.
The launch adds support for remote participants to Mersive's meeting room collaboration platform by providing a touchless, one-step connection to any major video conferencing service.
Mersive's Solstice Conference provides room connectivity for laptop-based conferencing services including Zoom, Teams, and Webex.
Extron Introduces Two-Way Ceiling Speaker with Low-Profile Back Can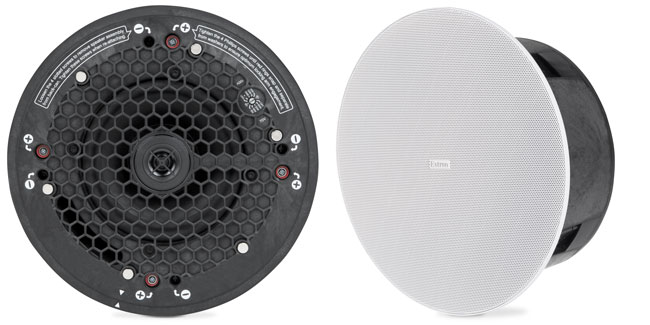 Extron this week introduced the SoundField XD model SF 26CT LP, a 6.5-inch two-way ceiling speaker featuring a 4.2-inch deep composite back can for use in restricted height plenum environments.
The driver complement includes a 6.5-inch woofer coupled to a ¾-inch ferrofluid-cooled dome tweeter.
The SF 26CT LP offers both direct 8 ohm and 70/100 volt operation with a behind-the-grille, six position power selector switch with high impedance taps at 8, 16, 32, and 64 watts.
PureLink Adds to PureStream Media Hub Lineup
The PureLink VIP-NET-0802PP-1G Media Hub is a new generation CAT/Fiber switch purpose-designed for AV over IP applications.
The VIP-NET-0802-1G features Jumbo Frames and IGMP v1/v2/v3 Snooping. The eight RJ45 ports and two flexible RJ45/SFP ports provided by VIP-NET-0802PP-1G fits applications that do not require high port counts, such as houses of worship, huddle rooms and small businesses.
BlackWire Designs Launches American Lighting Solutions
BlackWire Designs is now offering white light-tuning LED solutions from American Lighting, including tape lights, power supplies, decoders, and installation accessories.
LED tape light options offered by BlackWire include 24V low-voltage RGB, RGB+W, tunable RGB+TW, Spec Grade tunable white and single-color white.
American Lighting solutions are DMX-capable, allowing them to be controlled via major control and automation platforms, utilizing the Engineering Solutions DMX engine. Both the DMX engine and a Control4 driver are available on BlackWire's software marketplace.
Clear-Com Issues Refresh Kits for Headset Sanitization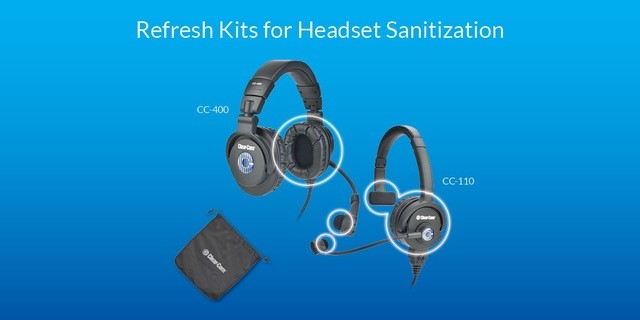 Clear-Com has developed kits for the sanitization of five of their most popular headset models, including CC-300, CC-400, CC-110, CC-220 and CC-26K to reduce the risk of exposure to the virus that causes COVID-19.
The new kits for the refreshing and sanitization of headsets are comprised of replacement ear pads, replacement pop filters (wind screen), sanitizing wipes, ear sock covers and temple pads in a cloth headset kit bag.
User-replaceable items for each kit differ based on the structure of the headset—single or dual ears—and the headset series.
Audio Visual Projects
Schneider Electric Turns on Efficiency and Sustainability at T-Mobile Arena
Schneider Electric is a key partner in the implementation of custom-designed connected technology solutions that make the T-Mobile Arena in Las Vegas one of the world's most automated and energy efficient entertainment, sporting and concert venues.
T-Mobile Arena, which is a joint venture between AEG and MGM Resorts International, is located in Las Vegas and is the home of the Vegas Golden Knights NHL hockey team and host of high-profile concerts and events throughout the year.
As the first founding partner" for T-Mobile Arena, Schneider Electric helped design and install a complete building management system offering anytime, anywhere access, through hundreds of intelligent connected devices, to collective information throughout the facility.
Additionally, the Schneider Electric solutions assist with the ongoing management of critical electrical, HVAC, security and IT systems. The end-to-end smart technology solutions from Schneider Electric helped the 20,000-seat arena achieve its LEED (Leadership in Energy and Environmental Design) certification.
Key to success for the T-Mobile Arena is Schneider Electric's operating system, EcoStruxure, which gives the staff an advanced level of control and the flexibility to meet their ever-changing needs. Whether it's more ventilation for firework smoke, air conditioning in a certain section of the building, or a new event such as ice hockey, EcoStruxure prepares the arena for future challenges.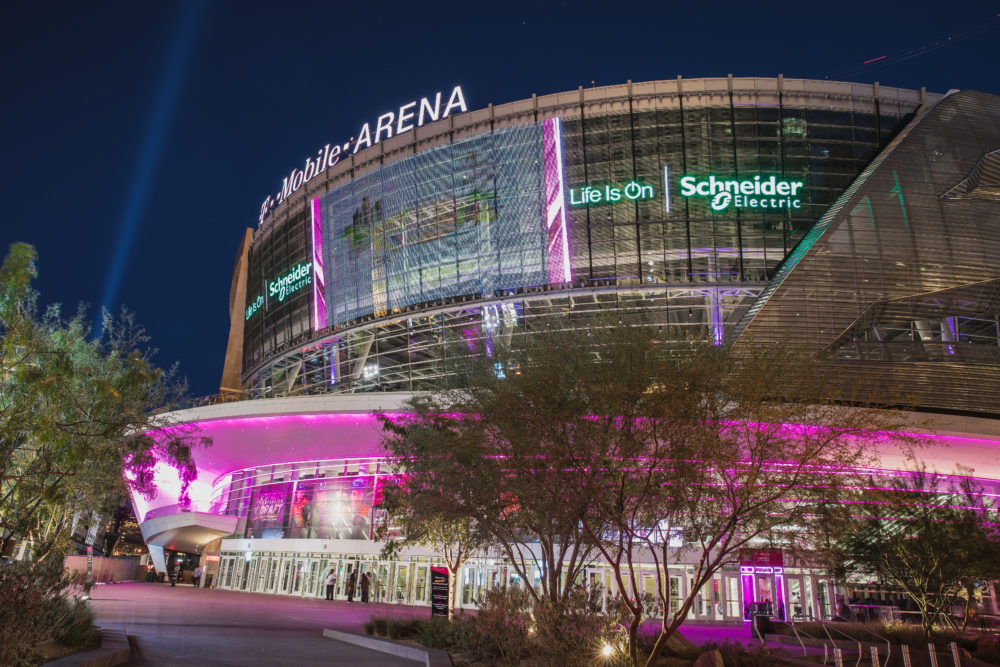 The proof that EcoStruxure is working is that the attendees never know the system is there. It's seamless and comfortable for everyone, providing an advanced level of monitoring and control to the staff to help ensure every event runs as smoothly and successfully as possible.
At the outset, AEG and MGM Resorts International needed to meet a 12- to 18-month timeframe to not only build the arena on time, but also on budget. They needed the arena up and running as quickly as possible to make a return on investment, so AEG worked with Schneider Electric and local contractors to design the building on the fly.
T-Mobile Arena hosts up to 160 events per year and handles more bookings than any other arena in the U.S. Having recently acquired several major events including UFC, ice hockey and numerous awards shows and concerts, T-Mobile Arena needed adaptable systems and technology, able to create a safe and specific environment for each and every event.
With Schneider Electric's help, T-Mobile Arena became the first LEED Gold-certified sports and entertainment facility in Las Vegas.
Schneider Electric provides the video and card access security system, air conditioning, complete electrical infrastructure, metering (gas, water and power) and power management capabilities at T-Mobile Arena.
Schneider Electric's intelligent SmartStruxure solution monitors the status of critical components and environmental parameters to ensure correct functionality during all modes of operation.
AEG and Schneider Electric have collaborated for years around energy and sustainability solutions that make many AEG entertainment venues highly sustainable. T-Mobile Arena is a continuation of this relationship, leveraging solutions across the company's full portfolio of connected technology solutions, including:
Video Security System: Schneider Electric's Pelco VideoXpert and Pelco Sarix Cameras help arena security professionals monitor for disruptions and foot traffic around the arena for fan safety and security.
Card Access Security: Andover Continuum Access Control helps protects fans, players and staff from potential security threats by providing the encryption and authentication to enable tamper-proof communications between controllers and workstations.
Uninterruptible Power Supply: Schneider Electric MGE Galaxy technology eliminates unexpected power disruptions and increases power availability for crucial arena technology, like video screens.
Medium/Low-voltage Switchgear: Square D LV QED switchgear allows for high-performing, efficient and reliable electricity throughout the arena to keep events running smoothly.
Building Management System: Schneider Electric's SmartStruxure building management system, SmartStruxure Lite Room Controllers and Power Logic Meters ensure occupant comfort and air quality throughout the arena via continuous monitoring of HVAC, lighting, energy and security systems.
Computer Room Air Conditioning: Schneider Electric Uniflair Perimeter Cooling technology maintains optimal temperature and humidity in IT environment, protecting against potential failure to support consistent cell service and technology operations.
Variable-frequency Drive: Schneider Electric's S-Flex Drive helps provide additional fan comfort through consistent air flow management.
Listen EVERYWHERE Provides Clear Audio at Boulevard Baptist Church
With 350–400 congregants, Boulevard Baptist Church is part of the Cooperative Baptist Fellowship. About 60% of its members are 50 and older, and 30% are younger families. The tech-savvy church has a long history of live-streaming its worship services every week.
When the new pastor started at Boulevard Baptist Church, older members of the congregation began complaining that they couldn't hear. Church officials turned up the sound system thinking that would solve the problem, but it didn't.
That's because the pastor uses voice inflections when delivering his sermons, and the elderly congregants couldn't hear the high and low pitches of his voice.
The church first investigated a Bluetooth system, but they'd have to buy a system for each person who used it—at least a $20,000 investment. A church member started looking into solutions on his own and found Listen EVERYWHERE.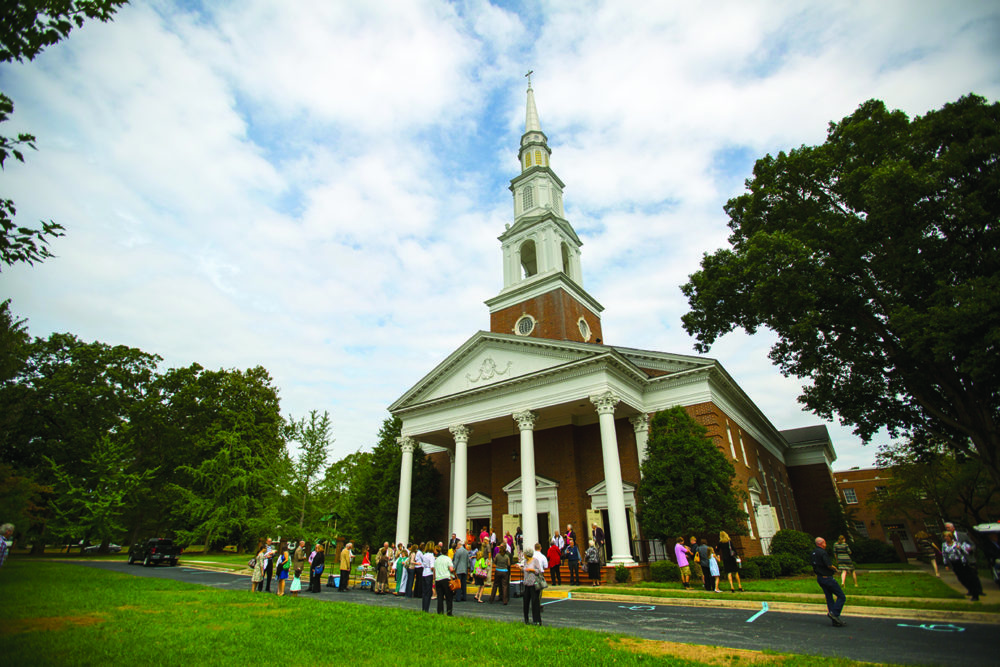 Listen EVERYWHERE delivers sound directly to users' iOS and Android devices through a free app that features customizable text banners, welcome videos, channel labels and more.
Congregants started using the system as soon as it was installed. At first, it was just a few people using the system, but they could hear everything the pastor said during his sermon.
Church officials trained a few other congregants who had Bluetooth hearing aids on how to use the system. Word spread, and soon at least 30 people were using the system for hearing every Sunday.
Moving forward, church leaders plan to use Listen EVERYWHERE for drive-in movie nights in the parking lot.
"It has been a huge blessing," said Bobby Rettew, deacon and chairman of the Boulevard Baptist Church communications committee at Boulevard Baptist Church. "At the last deacons meeting, one of the older members stood up and told everyone about [Listen EVERYWHERE].
"We didn't have to broadcast it, didn't have to market it. They just took over and ran with it. Word of mouth has taken over," he said.
People and Places
Electrosonic Names Bryan Hinckley VP for immersive experiences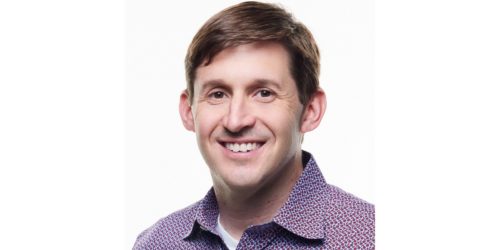 Electrosonic Group this week announced Bryan Hinckley as global VP for immersive experiences. In his new role, Hinckley is tasked with the growth of large projects that make use of immersive technologies and storytelling for Electrosonic on a more global scale.
Ewan Smith will take over the role of president of Electrosonic, Inc., with Hinckley's move.
Smith joins Electrosonic from AVI-SPL, where he was executive VP and general manager since the company's merger with Whitlock.
HARMAN Professional Solutions Elevates Ben Payne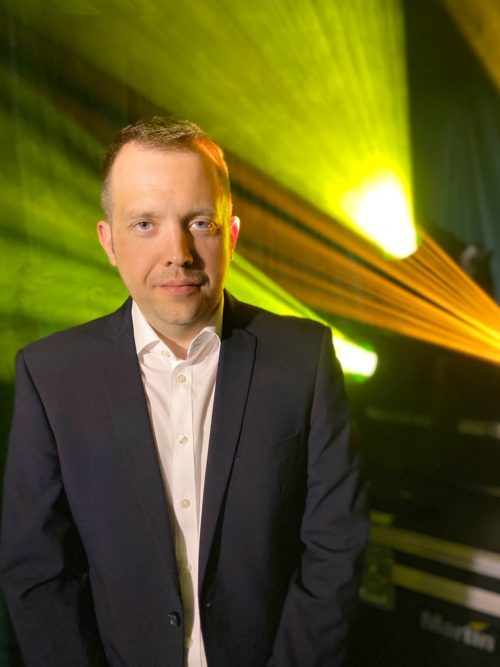 HARMAN Professional Solutions has appointed Ben Payne as the head of sales for Martin Professional Lighting in EMEA.
He'll focus on strengthening long-term relationships with distributors, customers and employees, forming critical partnerships and driving growth of the Martin brand throughout the region. He brings more than 20 years of experience in the theatrical and live entertainment industry.
Payne started working in theaters behind a lighting desk and later became a theater technical manager for the Arts Theatre in Cambridge. He also worked as a lighting designer and production electrician, touring shows all over the world.
In more recent years, Payne has worked with a number of leading UK rental companies and joined HARMAN in 2018.
Mood Media Launches Center of Excellence Division
Mood Media has launched their new Center of Excellence (COE) division, made up of a range of experts across sectors, designed to provide strategic counsel and bespoke solutions to retailers, QSR/restaurants, hospitality, healthcare, automotive and leisure operators across the world.
Linda Ralph, newly named to the position of senior VP of the Global COE and formerly VP of international business development, will take the lead in Mood Media's Center Of Excellence, overseeing the division's core competency streams: creative vision, solution design and experience optimization.
RP Visual Solutions Adds Michael Godin as Consultant Extension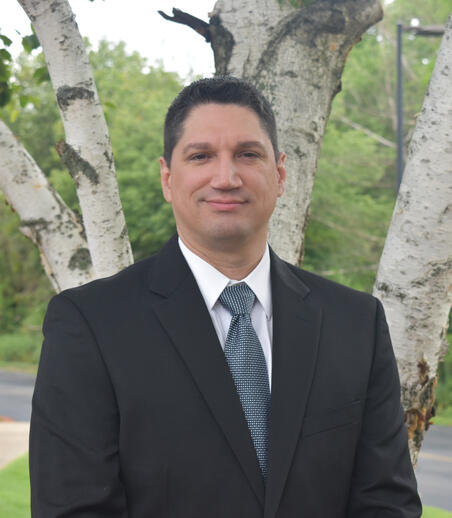 rp Visual Solutions (RPV) this week announced the addition of Michael Godin as consultant extension in the northeast U.S.
He will be the company's primary interface for the AV consultant community and a resource to consultants designing architecturally integrated visual structures and optically engineered screens.
Godin is originally from Massachusetts, where he has spent over 15 years in the AV community, most recently with AdTech Systems.
If you enjoyed this article and want to receive more valuable industry content like this, click here to sign up for our digital newsletters!