AV News to Know Dec. 11, 2020: New Products, Cool Projects and People in New Places
In this week's edition: Global platform offers pandemic assistance, ARTE Concert Festival goes virtual and companies hiring and promoting.
Leave a Comment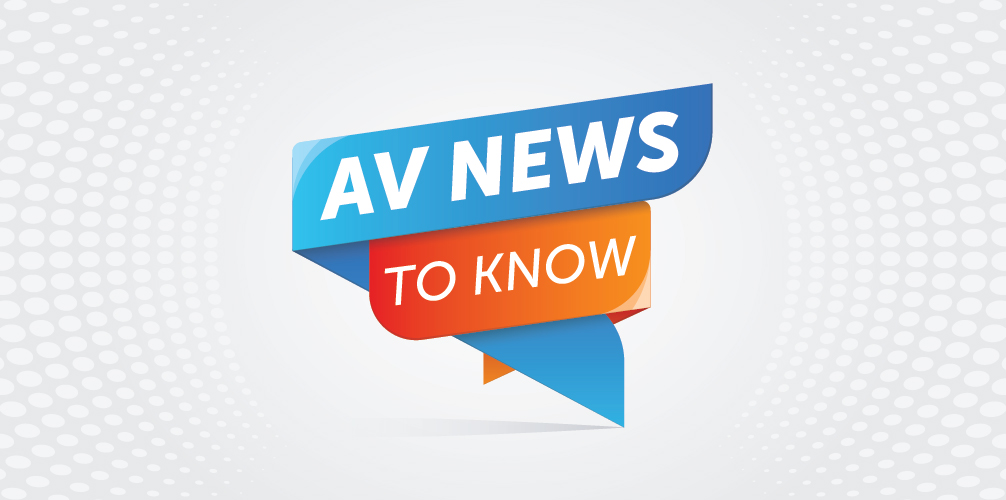 Here's a closer look at some of the AV news, products and projects you might have missed this week. We call it AV News to Know:
New AV Products
Elo Access App Offers Premium Tier for Temperature Screening and Mask Detection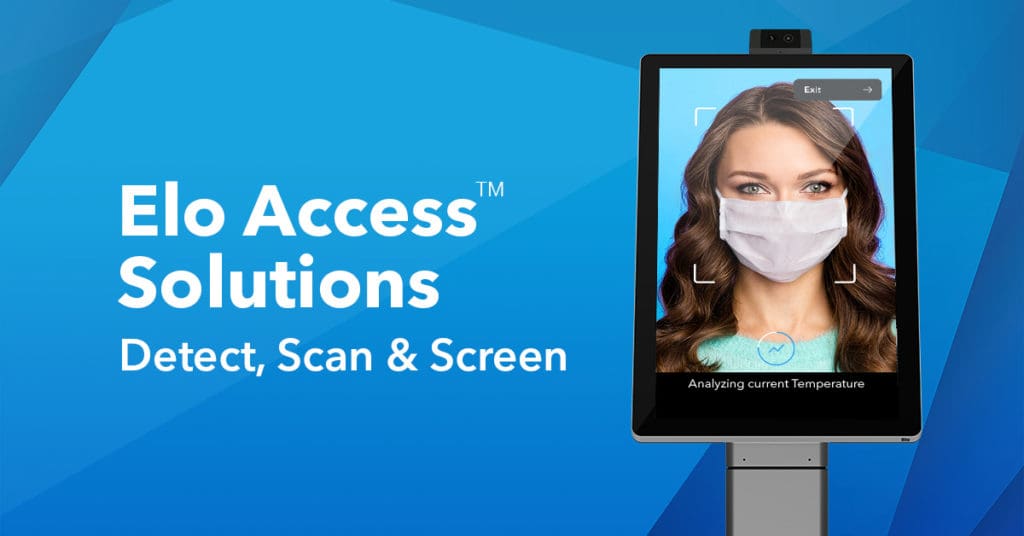 Elo this week announced enhancements to its Elo Access App.
The upgraded app now offers features including mask detection and automated temperature screening on Elo's self-service kiosk. This solution is designed to simplify visitor management enabling businesses to help protect employees, students, patients and guests in retail, hospitality, manufacturing, healthcare, education and other public-interaction environments.
The Premium App can be purchased as an annual subscription through distribution partners.
Extron Delivers Two-Way Ceiling Speaker with Low Profile Back Can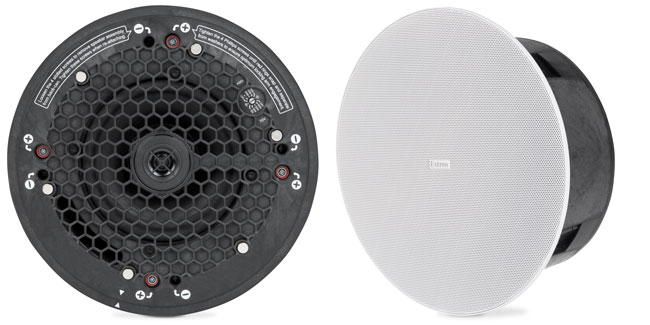 Extron this week announced the immediate availability of the SoundField XD model SF 26CT LP, a low profile 6.5″ two-way ceiling speaker featuring a 4.2″ (107 mm) deep composite back can for use in restricted height plenum environments.
The driver complement includes a 6.5″ (165 mm) woofer coupled to a 3/4″ (19 mm) ferrofluid-cooled dome tweeter. The SF 26CT LP offers both direct 8 ohm and 70/100 volt operation with a behind-the-grille, six position power selector switch.
With high impedance taps at 8, 16, 32, and 64 watts, the SF 26CT LP fits applications that require a high-power distributed speaker system in plenum spaces that will not accommodate a taller back can.
Martin by HARMAN Launches ERA 600 and 800 Profile Fixtures

HARMAN Professional Solutions this week announced two new fixtures, the Martin ERA 600 and 800 Profiles that join the ERA 300 Profile and to round out the full-featured range of ERA Profile and ERA Performance fixtures.
The new ERA profiles are perfect for rental and entertainment applications needing an all-in-one moving head that is both compact and lightweight but also bright, efficient and feature-loaded in one package. Whether being used for concerts and touring or corporate shows, cruise lines, houses of worship, and live TV, the new fixtures are great for a long list of scenarios, requiring a truly versatile LED profile.
The new ERA 600 and 800 Profiles deliver incredibly bright yet efficient output – 19,000 lumens (ERA 600) and 34,000 lumens (ERA 800) as well as sharp image projection with a flat field. Additional benefits include 1:8 zoom, electronic dimming/strobe, CMY/CTO, iris for beam adjustment and dual rotating gobo wheels, plus an additional static wheel, loaded with gobos from the legendary Martin MAC range.
Videotel Digital's RF PUSH Controls and Limit Traffic in High-Volume Environments
Videotel Digital offers an automated solution to control and limit traffic into any facility without putting multiple workers at risk.
Videotel Digital's RF PUSH Handheld Remote is an interactive digital signage solution that can be operated by a single worker stationed at a safe distance to trigger content on a display located at any building entrance.
Emulating simple queuing, pre-recorded content can feature safety guidelines for entry until triggered to allow entry for one or more people. The eight-button RF REMOTE connects with the IPM+ Interplay module wirelessly and in combination with either of Videotel Digital's media players operates the screen from a distance of up to 50 feet.
FightPandemics Global Platform Connects People with Help
FightPandemics announced the launch of its altruistic platform to fight COVID-19 and bring communities together. The newly launched website is available in 20+ languages and aims to be the go-to place for anyone in need, whether they're seeking medical information, donations, legal assistance, PPE, groceries, or help with their day-to-day activities.
Individuals, organizations and governments can find up-to-date information, publish offers and request help, not only in their local area but anywhere in the world, thus connecting those in need of assistance with those who can provide it.
Audio Visual Projects
Claypaky and ADB Fixtures Are Center Stage at ARTE Concert Festival
The annual ARTE Concert Festival went virtual this year with three days of music live streamed to audiences worldwide.  Lighting Designer Pierre Claude deployed seven Claypaky A.leda B-EYE K10 fixtures, two dozen Claypaky HY B-EYE K25 LED washes and 16 ADB SVOBODA classic batten fixtures for the live musical performances shot at La Gaite Lyrique in Paris from Nov. 13-15.
Artists participating in the festival, which was prohibited from staging in-person concerts due to the coronavirus pandemic, included singer/songwriter Sebastien Tellier, hip-hop sensation Lous and the Yakuza and French electropop band Yelle, making its long-awaited comeback.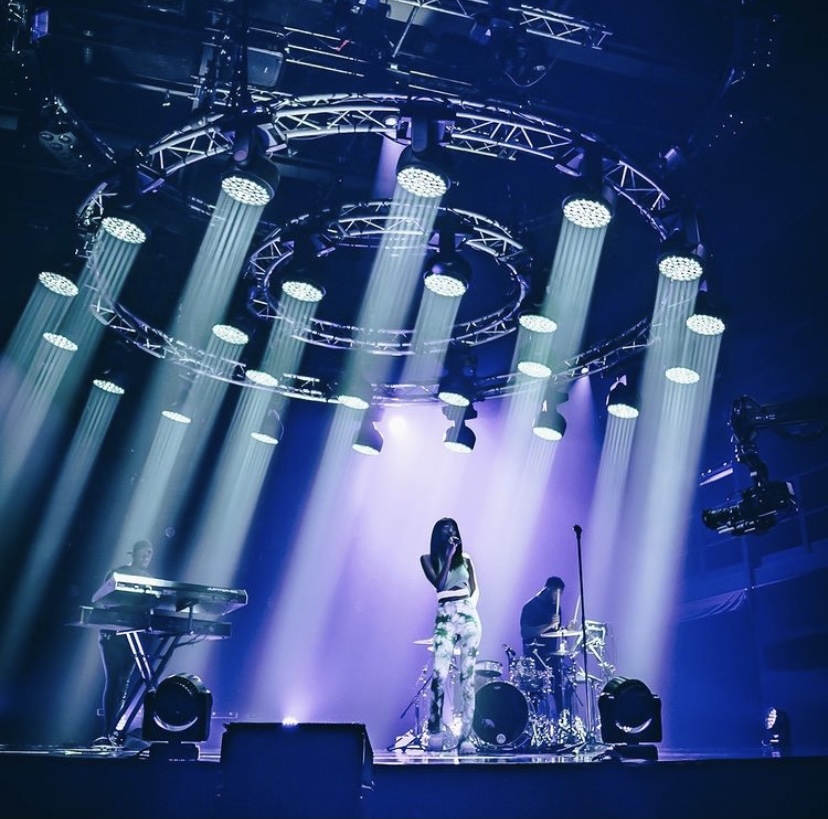 Pierre Claude has designed and operated tours for many musical performers, among them The Strokes, Phoenix, Gesaffelstein, Boys Noize plus Future Islands' live stream.  For the ARTE Concert Festival he created a circular stage with three concentric circular trusses.  HY B-EYE K25 and B-EYE K10 were mounted in the truss while ADB SVOBODA were placed on the perimeter of the stage floor.
The SVOBODA lighting batten was designed by the famous scenographer Josef Svoboda in cooperation with the lighting specialists of ADB and is known for its signature "Light Curtain" effect.
Claypaky's B-EYE K10 is a combination wash and beam light with extraordinary VFX capabilities.  The new K25 is an even more powerful and versatile LED wash.  The fixtures were provided by Marius Defaux-Vittone of MPM Audiolight.
Jean-Maxence Chagnon was the lighting operator for the festival with Jean-Lo Latour  of R-Cube the Technical Manager. This festival is produced and filmed by La Blogotheque.
New World Symphony Adopts 4K/UHD Panasonic Professional PTZ Cameras
When New World Symphony, a unique post-graduate orchestral academy under the artistic direction of 11-time Grammy award-winning conductor and co-founder Michael Tilson Thomas was preparing for its first international livestreamed WALLCAST concert, the academy's video production team realized that in order to capture more dynamic point-of-view (POV) video, their infrastructure needed an upgrade to compliment the Performance Hall's high-caliber video production system.
Although New World Symphony's Performance Hall was already equipped with AV technology, the professional POV 'lipstick' cameras NWS experimented with lacked modern features, flexibility, and most importantly, 4K video quality and color shading. As a result, the camera operators' ability to broadcast dynamic 4K video was restricted.
"The challenge we faced was two-fold as we needed to find a solution to replace our existing lipstick, point-of-view cameras with remote control capabilities that integrated smoothly into our Telemetrics environment," said Clyde Scott, director of video production and resident projection designer at New World Symphony.
New World Symphony added seven Panasonic robotic AW-UE150 4K/UHD 60P pan/tilt/zoom (PTZ) cameras and an AW-RP150 touchscreen remote camera controller into their infrastructure.
The AW-UE150's video quality, wide 75.1-degree viewing angle, and quiet pan and tilt performance made the camera the choice to meet the academy's goals and objectives.
Furthermore, the AW-RP150's one-hand operation joystick and large touch-panel LCD screen for monitoring and menu settings complimented the Symphony's production infrastructure.
"For the longest time, we were seeking quiet, robotic cameras that could mirror what was being captured on our 4K studio and broadcast cameras. In the case of our first international webcast, we needed high-quality, small robotic cameras to showcase the different musical elements involved in Thomas' composition without distracting or disturbing the musicians or our in-house audience."
New World Symphony's' Performance Hall can be characterized as nothing short of magical. Numerous luminaries including John Williams, Pitbull and Katy Perry have carried out captivating performances in the Hall, and over the years, the academy has been eager to broadcast and share those intimate experiences with its audiences.
After deploying Panasonic's UE150 PTZ cameras, New World Symphony enhanced its overall video production capabilities for its beloved Performance Hall, enabling their video engineers to fully embrace a true 4K broadcast environment.
In addition to seamlessly capturing the performance of Thomas' piece in 4K, NWS' updated production capabilities will foster unique musical performances and experiences for its guests – regardless of their location – now and in the future.
People and Places
MAXHUB Adds Sam Malik as Senior Director of Sales and Marketing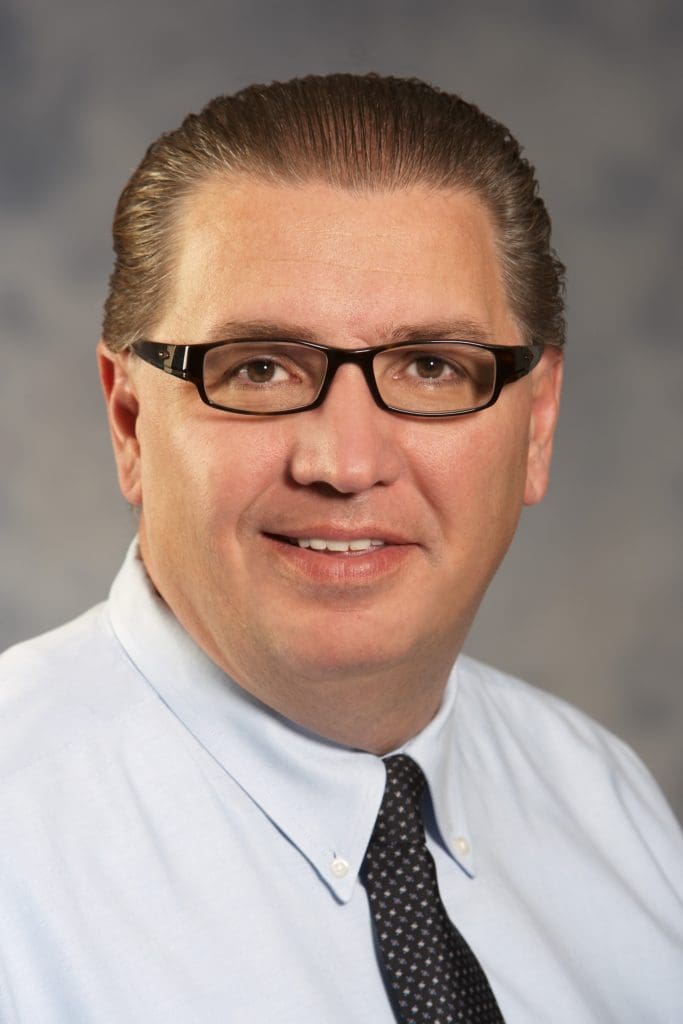 MAXHUB this week announced the appointment of Sam Malik to the position of senior director of sales and marketing, effective Nov. 23.
As senior director, Malik will be responsible for MAXHUB USA sales office and all sales and marketing efforts, with a focus on the professional AV markets.
This includes oversight of the company's pro AV and IT distribution channels and management of Value-Added Resellers and system integrators.
VuWall Appoints Paul Brooks to Expand European Footprint into the United Kingdom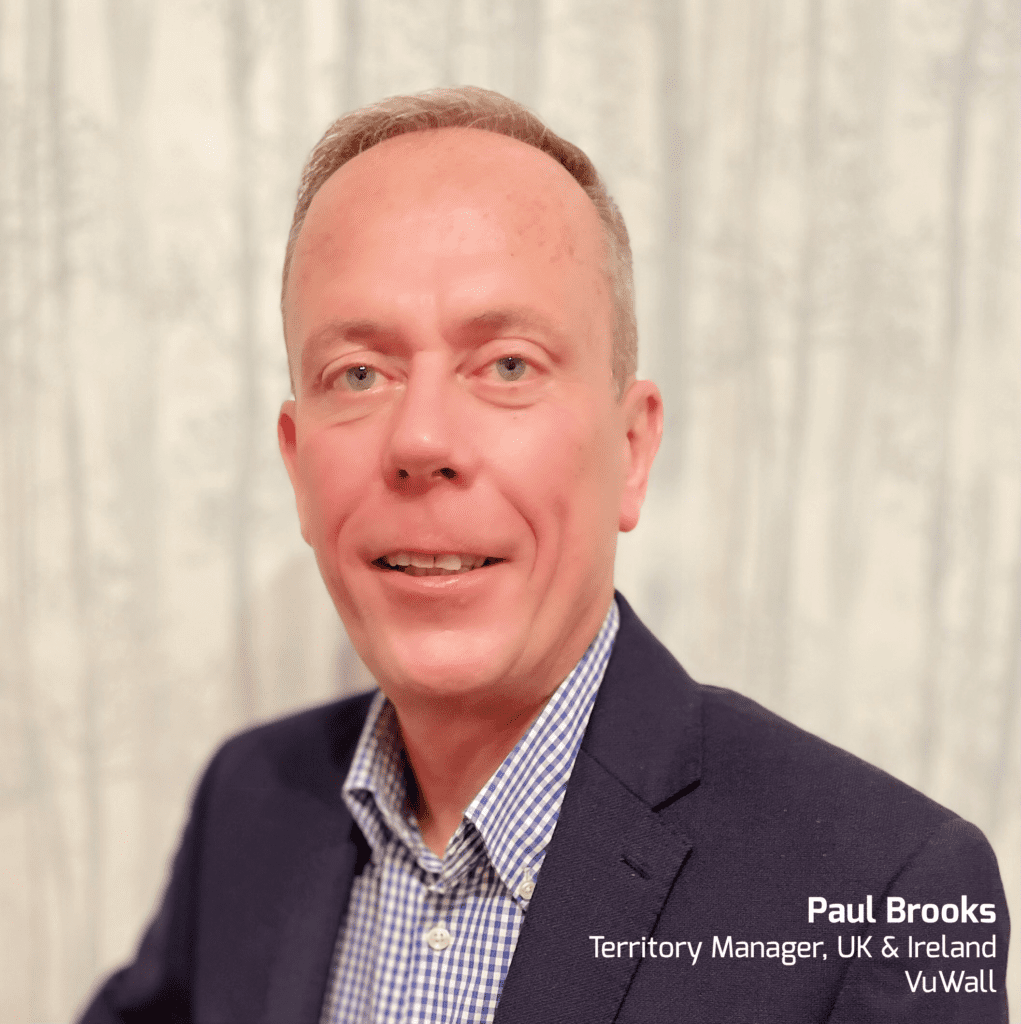 VuWall this week announced Paul Brooks as territory manager, based in London, England. Brooks is responsible for implementing the company's sales strategy and expansion in the United Kingdom and Ireland.
He has more than 20 years of experience in the AV industry, with a strong focus in mission-critical applications and the control room market. His experience spans across various vertical markets including government and defense, corporate, utilities, oil and gas, and emergency services.
Prior to VuWall, Brooks held sales and business development roles at Diversified, Barco, AVI-SPL, Feltech and Electrosonic.
He will be in charge of implementing and managing sales activities, identifying new market opportunities, and generating new growth in his region.
3xLOGIC Announces Multiple Key Senior Appointments
3xLOGIC, Inc., this week announced new staff appointments in North America.
David Galante is the new senior director of global product management. He and his team manage the product roadmap for Sonitrol, PAC & GDX, and 3xLOGIC.
Galante has 18 years of product management and software development experience from past roles at Motorola, Alcatel-Lucent, ExactTarget, Salesforce and Oracle.
Chinnette Cannida joins the team as the senior product marketing manager for North America. Cannida has 18 years of experience planning and executing campaigns focused on driving revenue, increasing awareness, building relationships and greater customer engagement and satisfaction.
In her new role, she will be responsible for driving the go-to-market strategy and experience for security solutions and products.
Prior to joining the 3xLOGIC, Cannida enjoyed a career of driving marketing communications campaigns for a diverse mix of companies including NCR, American Cancer Society and Ketchum Public Relations.
Brian Rumohr is the new regional sales manager for 3xLOGIC in western Canada. He has been in the security industry for 35 years, starting off as a bench technician before moving into a sales role.
With experience in distribution, in the field as an integrator, and as a manufacturer's representative, he has watched the industry grow from many angles.
Prior to joining 3xLOGIC, Brian spent time "behind the curtain" with a national alarm monitoring center, looking after dealer development and support giving him invaluable insight into the importance of service delivery and recurring revenue growth opportunities to dealers.
Bill Davis is the 3xLOGIC regional sales manager for the Mid-Atlantic region. He has 20 years security industry and IT selling experience working with the system integrator and the end user.
Benjamin Olswang Joins Symetrix as Director of Product Management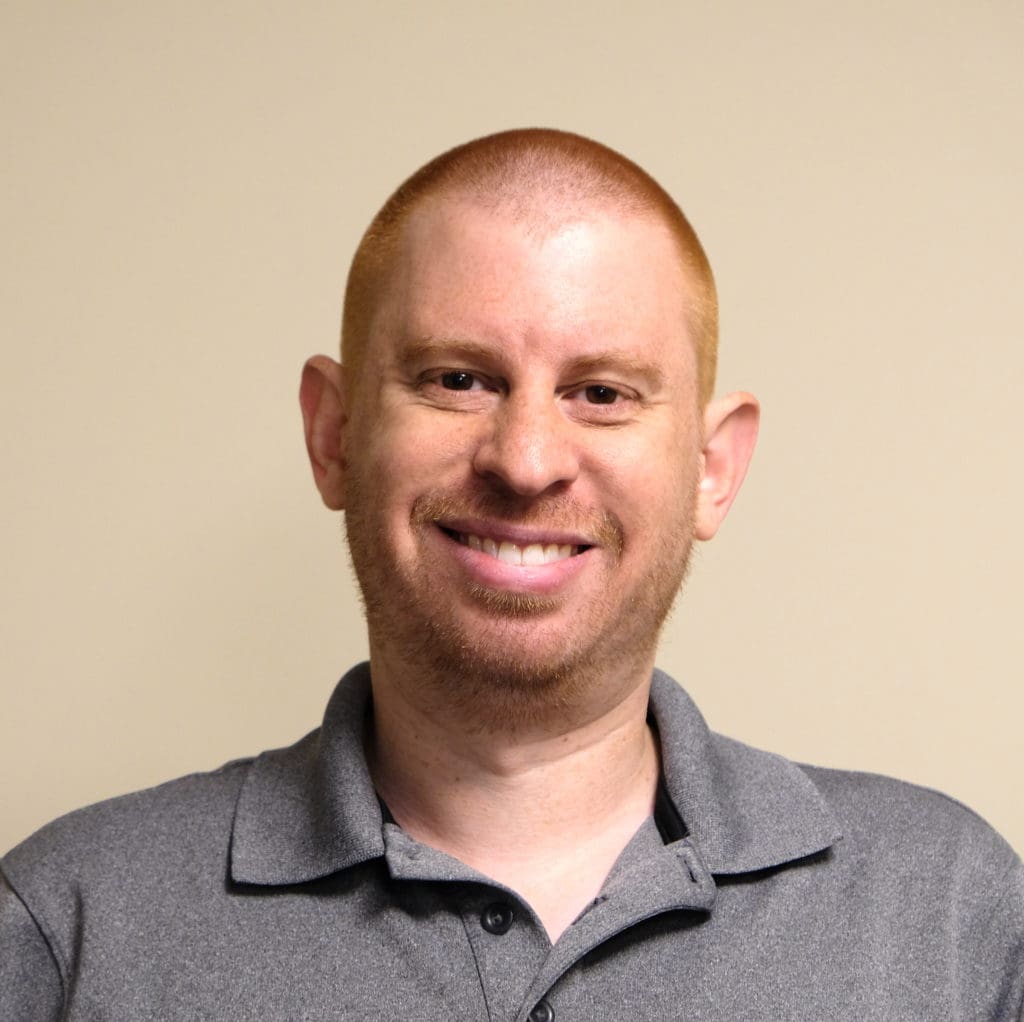 Symetrix this week announced the appointment of Benjamin Olswang as their director of product management.
Olswang has more than 19 years of experience in the professional audio industry, including 11 years in product management and four years in engineering program management. He has spent many years leading teams and delivering successful products that combine hardware, firmware and software with amazing user experiences.
Most recently, he was a product management consultant helping companies create innovative user-focused audio products.
Kevin Broce Joins Clear-Com's Military, Aerospace and Government Team
Clear-Com this week strengthened their Military, Aerospace and Government (MAG) team with the appointment of Kevin Broce as the new government accounts manager.
Broce brings a deep understanding of audio from his time as an audio technician and most recently from his business development role with a leading intercom company, focused on the western United States.
In that role, he established and maintained productive relationships with end users, resellers and system integrators in broadcast, AV, entertainment, sports and HOW markets, among other related duties.
Prior to this, Broce worked in business development for Meyer Sound.