AV News to Know March 6, 2020: New Products, Cool Projects and People in New Places
In this week's edition: Women in AV partner on demographic survey, inside the GNR tour and Planar adds four new staff members.
Leave a Comment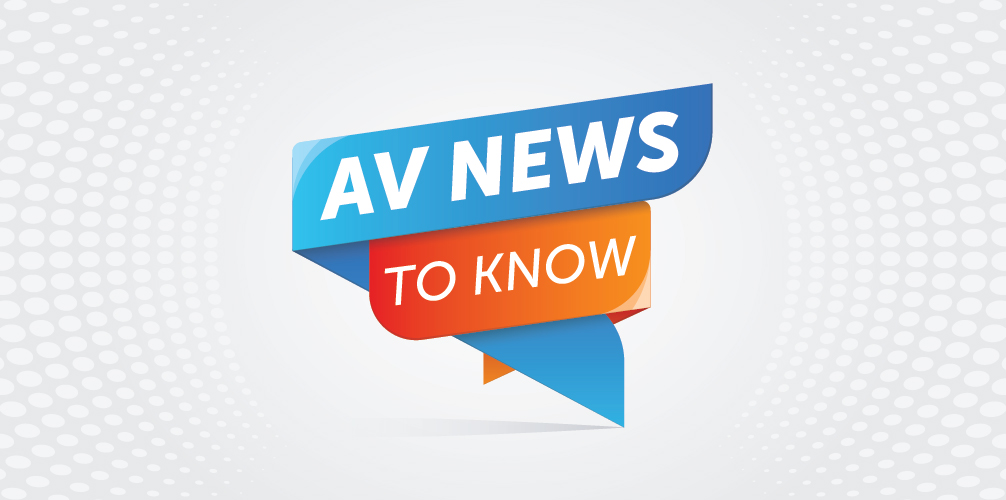 Here's a closer look at some of the AV news, products and projects you might have missed this week. We call it AV News to Know:
New AV Products
WAVE Partners with Kari Martinez to Study Female Representation in AV
The Women in   AV have partnered with Kari Martinez for the AV industry's first demographic data gathering about the women and girls working in the industry.
To conduct this analysis, WAVE and Martinez have created the 2020 Women + Girls in AV survey, which is open to the public until Friday, March             13.
"We don't require statistics to know women are underrepresented in the AV industry," said WAVE founder Jennifer Willard in the group's announcement. "However, a lack of meaningful data to baseline where we stand with respect to gender equality prevents us from creating targeted, effective professional development and inclusion programs addressing specific barriers women face pursuing careers in technology."
Magewell to Launch 4K Decoder at 2020 NAB Show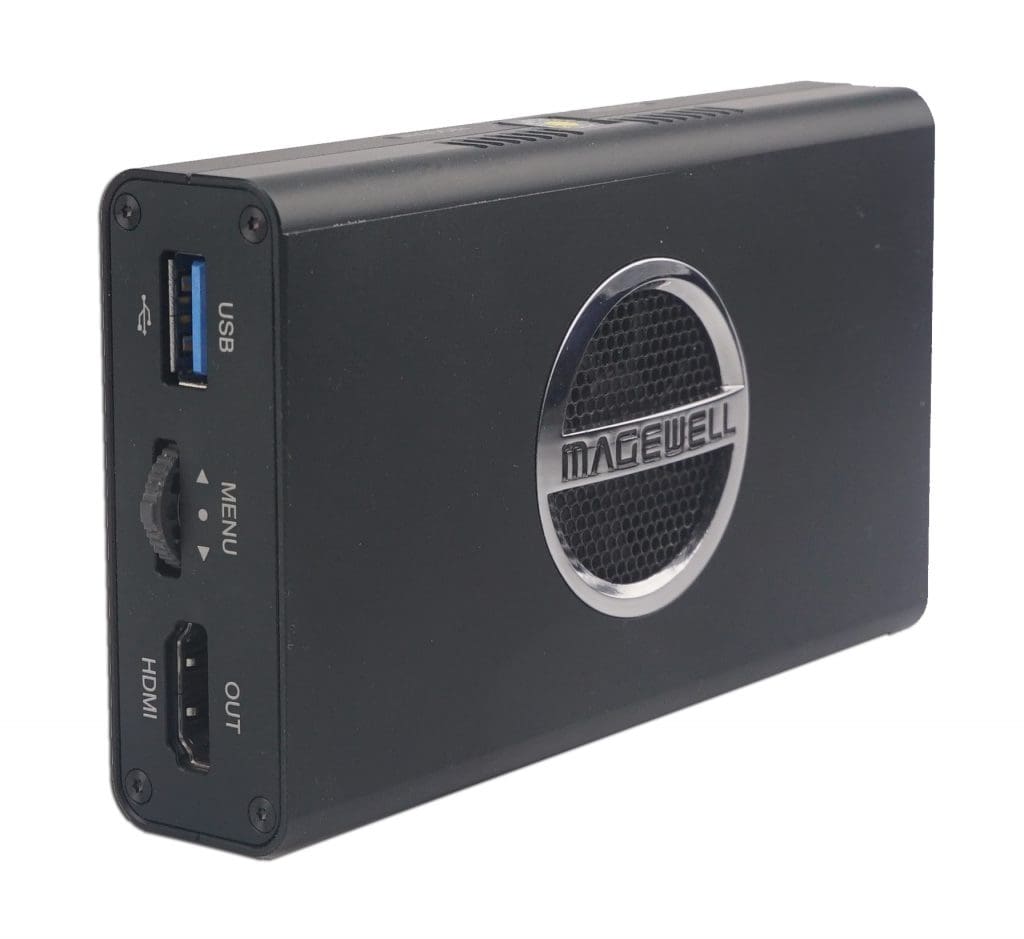 Magewell will unveil its new decoder hardware in booth SU5724 at the 2020 NAB Show April 19-22 in Las Vegas.
Company officials call the Pro Convert for NDI to HDMI 4K "the industry's first hardware decoder to support both Newtek's NDI technology for production-grade media transport and the Secure Reliable Transport (SRT) protocol—developed and open-sourced by Haivision—for internet-delivered H.264 and H.265 streams."
The Pro Convert transforms IP streams up to 4Kp60 for baseband output over HDMI.  The company is also simultaneously launching the Pro Convert H.26x to HDMI 4K, which offers the same features as the Pro Convert for NDI to HDMI 4K for users who don't require NDI support.
Both models also support additional streaming protocols including RTSP, RTMP, UDP, RTP and HTTP streaming.
The two new low-latency converters decode input streams up to 4196×2160 at full 60 frames per second for output to baseband monitors, projectors, production or distribution equipment via an HDMI 2.0 interface.
TC Furlong Hosts Hands-On Experience with New Allen & Heath Avantis Digital Audio Console.
TC Furlong and representatives from Allen & Heath will demo the new Avantis digital mixing console at the company's newly expanded office in Lake Forest, Ill., on Thursday, March 19 from 4-7 p.m. CT.
The TC Furlong office is located at 27885 Irma Lee Circle, Unit 101, in Lake Forest, Ill.
The third mixer based on the Allen & Heath 96kHz XCVI FPGA engine, Avantis' new 64- channel/42-configurable bus console includes dual Full HD touchscreens, Continuity UI, I/O options, add-on processing from the flagship dLive mixing system, and a full metal chassis.
The event is free, but space is limited. Snacks and refreshments will be provided.
Audio Visual Projects
Creative Works London Delivers Immersive Visuals to Guns N' Roses' North American Tour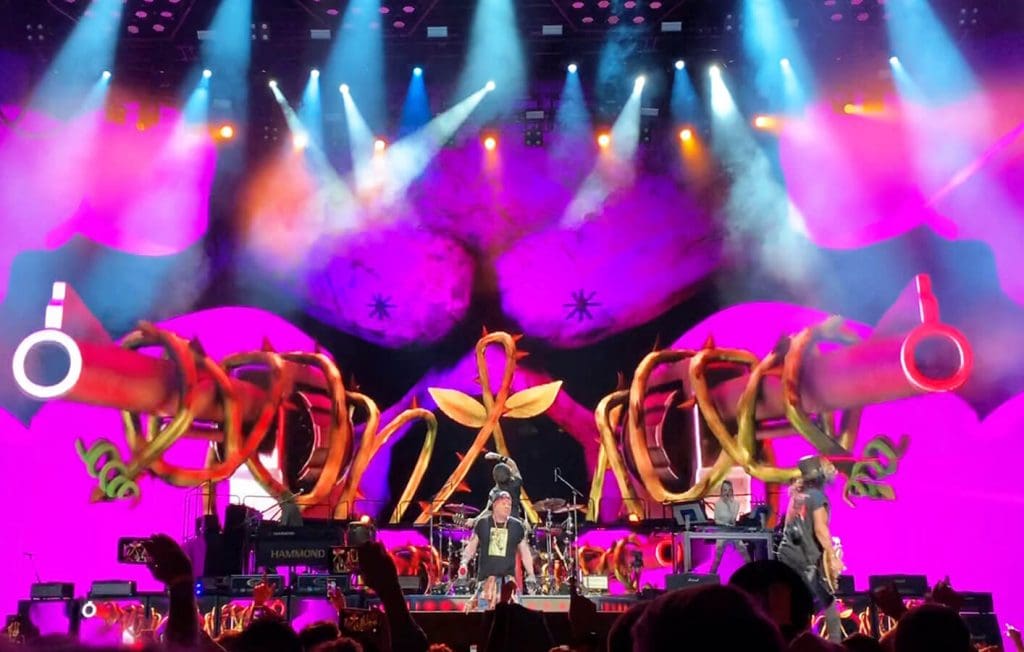 When Guns N' Roses' 'Not In This Lifetime' tour switched to disguise for its North American leg, it opened up new creative possibilities.
The tour wrapped last November with two shows at The Colosseum in Caesars Palace, Las Vegas. The three-year world tour played 158 concerts selling more than 5 million tickets and grossing $584 million.
The Not In This Lifetime tour that started in 2016 marked the first time that Axl Rose, Slash and Duff McKagan played together since 1993. Screenworks-NEP Live Events was the disguise rental partner for the tour.
Managing director Jeremy Leeor and creative director Dan Potter at disguise studio Creative Works London coordinated the creation, execution and delivery of the Ghostrain and traditional show walk-in opening sequence using the new disguise and Unreal integration, currently going through Beta testing.
"A lot of what we created for the Guns' tour visuals was built similarly to the way triple-A game assets are made, using highly creative and flexible 3D tools like Cinema 4D, ZBrush, 3Ds Max and Substance Painter to create high-quality assets that can then be moved into real-time render engines like Unreal Engine," said Potter.
"This is how we've always done it, and it makes a lot of our content stand out for its depth, texture and richness," he said.
d&b Transforms The O2 into Romantic Greek Taverna
Mamma Mia! The Party is the latest sensation in the ABBA story – a Greek dining experience and theatrical performance rolled into one. With over 500 covers this purpose built, supersized taverna has been enjoying its new permanent residence at The O2 in London since September 2019, after four years in Stockholm.
Set across two floors, complete with fully mobile cast and live band, fountain, olive trees and bougainvillea, the singing and dancing performers deliver both the food and storyline. Over the course of four hours, fans become part of the drama as the waiters encourage diners to get off their seats, join in and be swept away.
ABBA's Bjorn Ulvaeus approached three-time Olivier Award winning sound designer Gareth Owen, who specified d&b audiotechnik as the best fit for the audio portion of the job.
"This enabled me to create even coverage and punchy sound across the entire performance area," said Owen. "This does justice to the main musical element of the show but equally ensures the spoken word sections are clearly heard by all."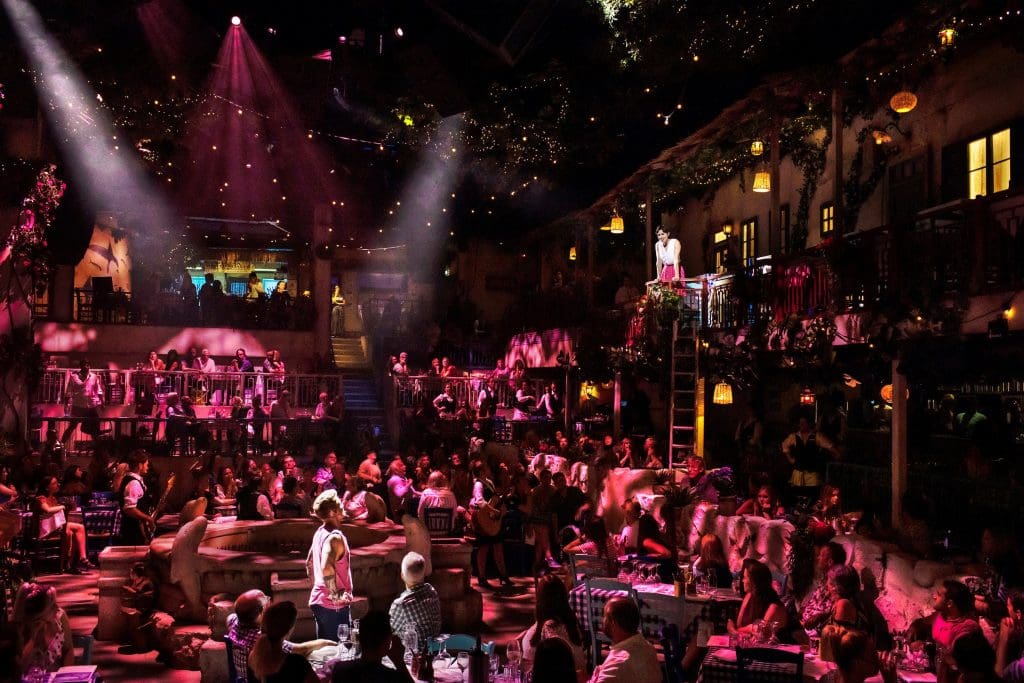 ClearOne Enables Collaboration in Farmers Mutual Telephone Company Tech Center
When Farmers Mutual Telephone Company wanted to redesign and reconfigure its main conference room as part of a whole building renovation, they knew that they needed to work with a company that could offer a complete audio solution that didn't jeopardize aesthetics.
They turned to integration firm AVI Systems and ClearOne.
"We wanted our whole facility, and particularly our main conference room, to present a forward-thinking image, which is particularly important for us when hosting outside partners for meetings or presentations," said Matt Kutzli, IP/IT technician at FMTC.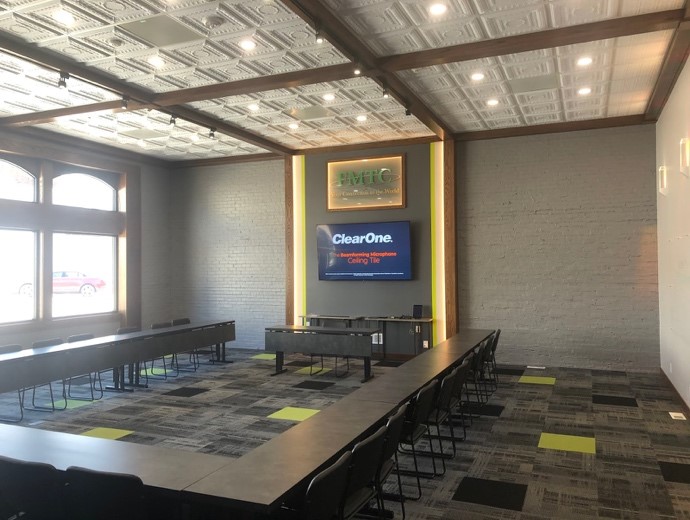 As part of the building's renovation, the room's original tin tiled ceiling was overlaid by a modern drop ceiling configuration. However, the FMTC team still made an effort to maintain the room's original look, by outfitting the suspended ceiling with formed composite tiles.
The ceiling is broken up into nine coffered sections, each containing a grid of ceiling tiles. All of the ClearOne technology is contained in the front six sections, with the middle sections containing the microphone ceiling tiles, and the outer left and right sections each featuring a ceiling tile speaker fed by the BMA-CT.
In total, the conference room features two ClearOne Beamforming Microphone Array ceiling tiles, four ceiling tile speakers, a Converge Pro 2 Digital Signal Processor (DSP) and a ClearOne Dialog20 that can be used in the room, or portably for off-site meetings that require a wireless microphone solution.
People and Places
Planar Welcomes New Employees and Promotions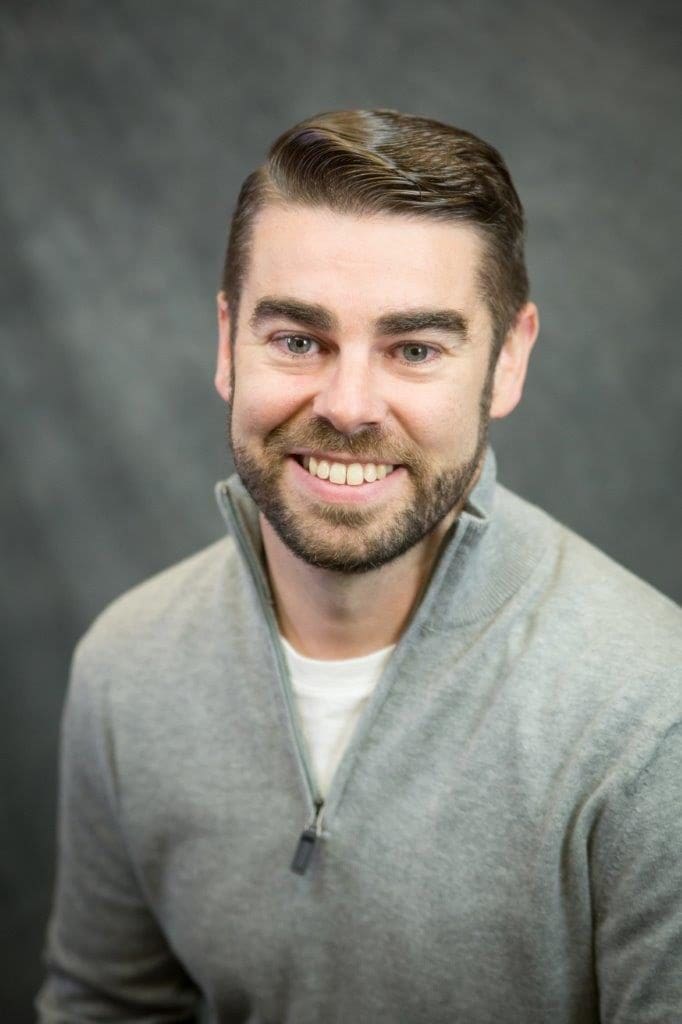 Planar recently welcomed Jay Flath to the company's Northeast team, where he will manage sales efforts for New England and upstate New York. He brings nearly 15 years of experience in the corporate AV and digital signage industry.
Most recently, Flath worked as a sales engineer for Adtech Systems for 14 years, designing and implementing AV solutions for corporate customers. He is based in Boston.
The company also welcomed Chris Nelson to Planar's Washington, D.C., team, where he will leverage his professional network to help expand the team's reach throughout the Mid-Atlantic region.
With nearly 20 years of experience working in regional sales roles in the AV industry, Nelson joins Planar most recently working as a channel sales director for Avocor. Prior to Avocor, he worked in sales at Crestron for eight years and also held an eight-year stint at Electrosonic.
Nelson is based in northern Virginia.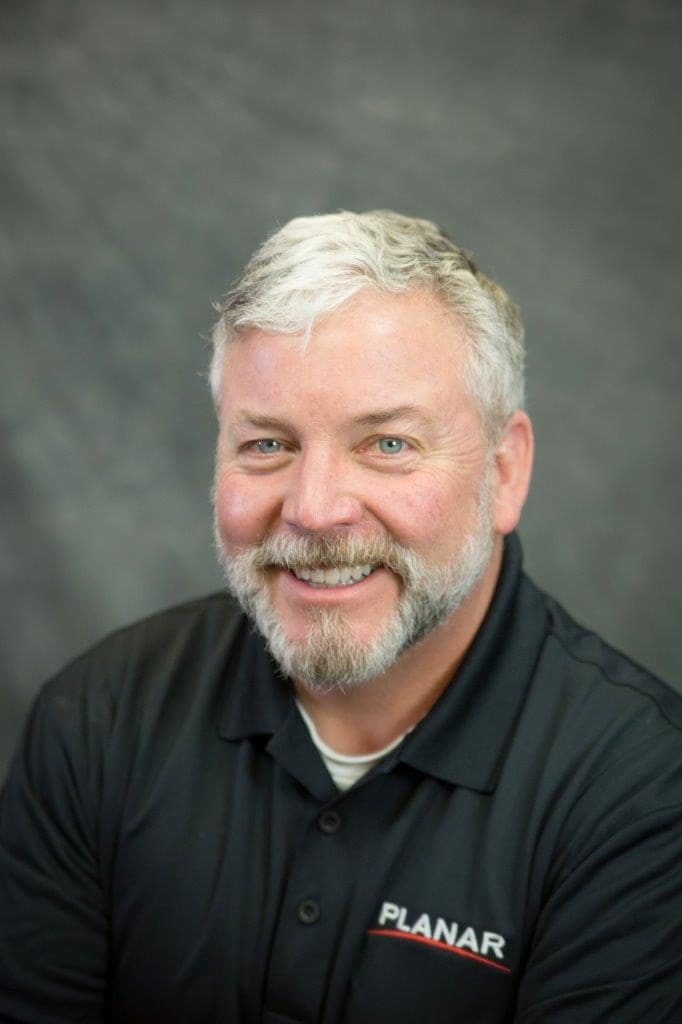 Planar also recently announced the promotion of Megan Riddle to sales director for the Southeast region.
Riddle was formerly a region sales manager for the Washington, D.C. area, including roles in sales, marketing and business development. She joined Planar in 2017 and is based in the Washington, D.C. area.
In her new role, Megan will oversee Planar's sales efforts from Washington, D.C., to Florida and the Caribbean.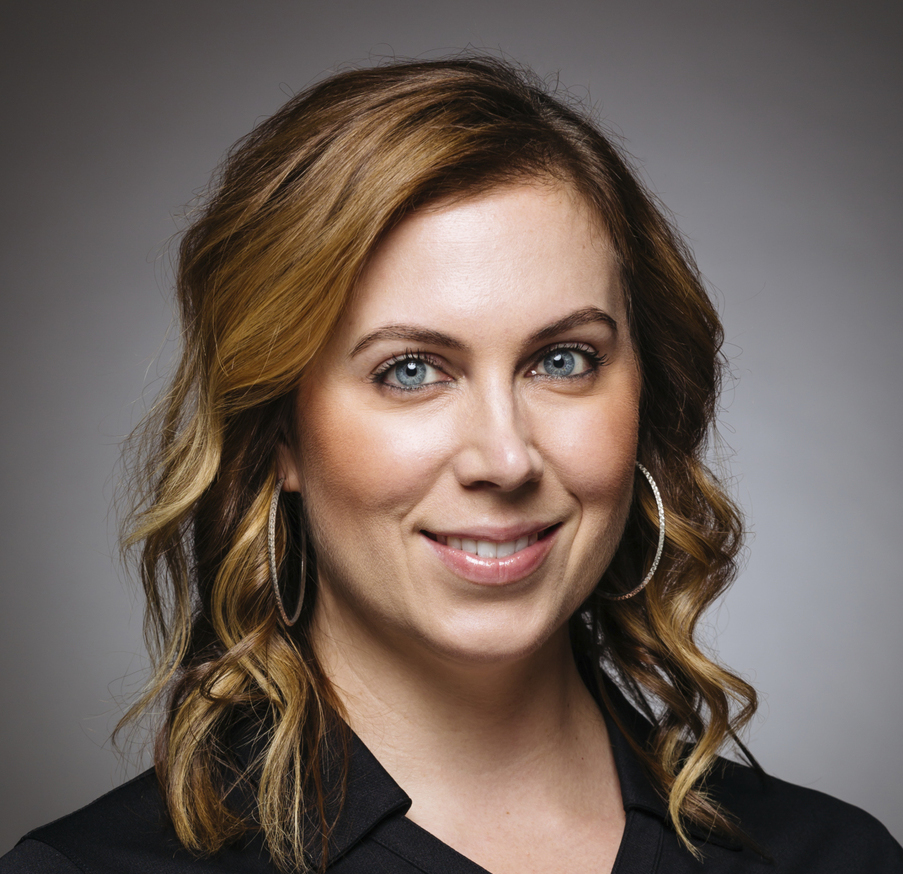 Planar also recently welcomed Stephanie Hines to the company's leadership team. As general counsel, Stephanie manages human resources functions for Planar and Leyard's International business. She joins the company from Biamp Systems.
Prior to her in-house role at Biamp Systems, Hines worked at CLEAResult as well as in private practice as a business litigator at Perkins Cole LLP. She graduated from the University of Sioux Falls with a Bachelor of Arts degree in Mass Communication and received her J.D. from Lewis & Clark Law School.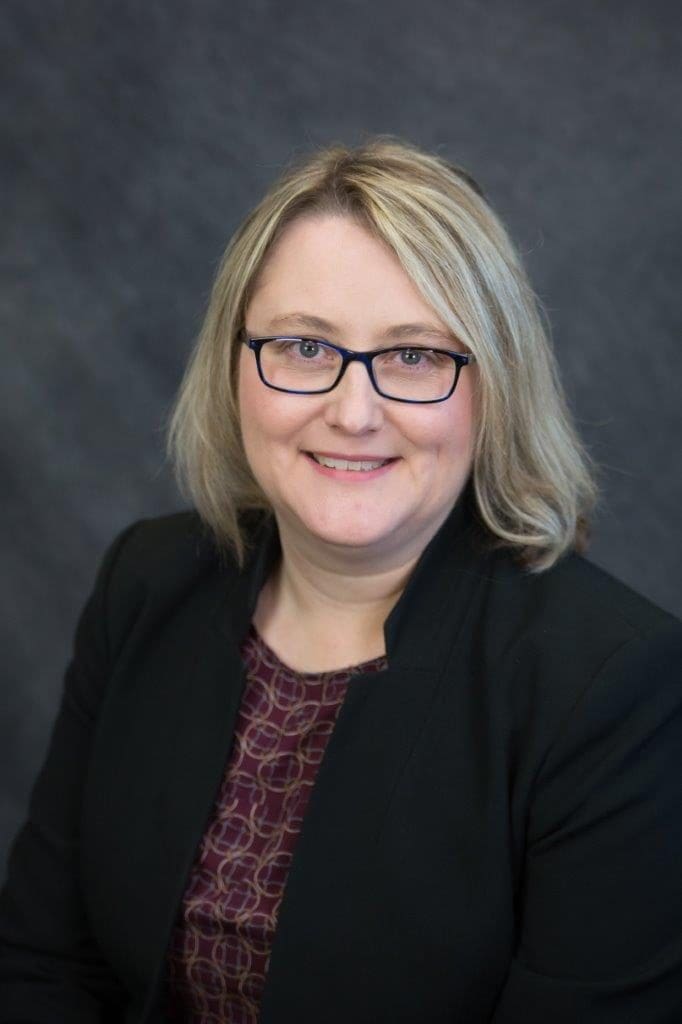 CCS Presentation Systems Reports Record Revenues
CCS Presentation Systems, CI's 2013 Integrator of the Year, this week announced it has recorded the best revenue year in its 29-year history in 2019.
"We are thrilled that after so many years in business we continue to grow and thrive," said CCS founder and CEO  John Godbout.
The CCS national presence includes offices in Arizona, Colorado, Florida, Georgia, Idaho, Illinois, Indiana, Iowa, Kansas, Kentucky, Maryland, Massachusetts, Michigan, Missouri, Nebraska, New Hampshire, Nevada, New Mexico, Rhode Island, Tennessee, Texas, Utah, Virginia and Washington, D.C. "We feel like the best-kept secret in the AV industry," said Godbout. "Although our customers are some of the most recognizable in the country, most keep a low profile and don't, or can't, talk about the AV work we do for them."
Kramer Electronics Announces Promotions, Hires
Kramer Electronics US recently announced two new role changes within the marketing department and a new administrative assistant position.
Lauren Brodt will assume the role of marketing manager at Kramer US after working as marketing coordinator. Jamie Best has been appointed director of marketing and sales administration after serving as marketing director.
In addition, Kramer US welcomed Paige Mitchell as administrative assistant.
Datapath Appoint Peter Spaeth as Northeast Sales Manager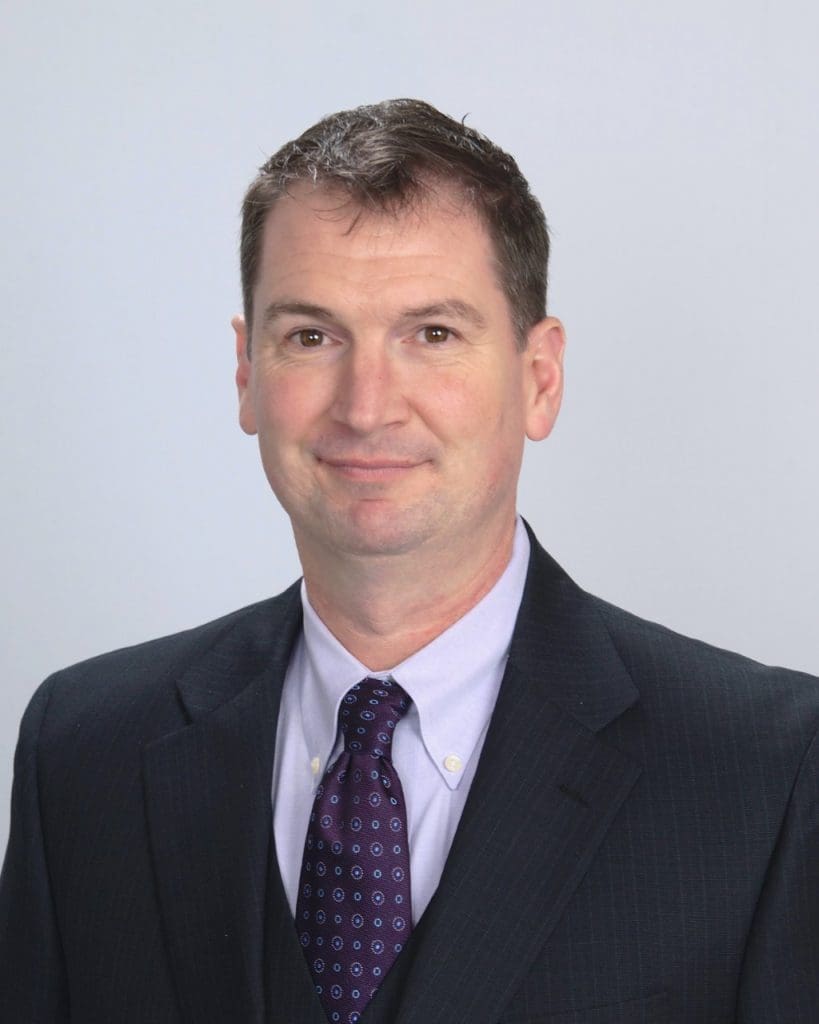 Datapath recently appointed Peter Spaeth as its new sales manager for northeastern U.S.
With a sales career in AV and IT spanning nearly 20 years, Spaeth brings extensive experience to the Datapath team, including work at Dell EMC and Pitney Bowes.
His new role will see him managing Datapath customers throughout northeastern U.S., including New York, Pennsylvania and Delaware.
If you enjoyed this article and want to receive more valuable industry content like this, click here to sign up for our digital newsletters!