AV News to Know May 14, 2021: New Products, Cool Projects and People in New Places
In this week's edition: BrightSign introduces mobile solution, OECD relies on Dante for translations and Biamp adds principal engineer.
Leave a Comment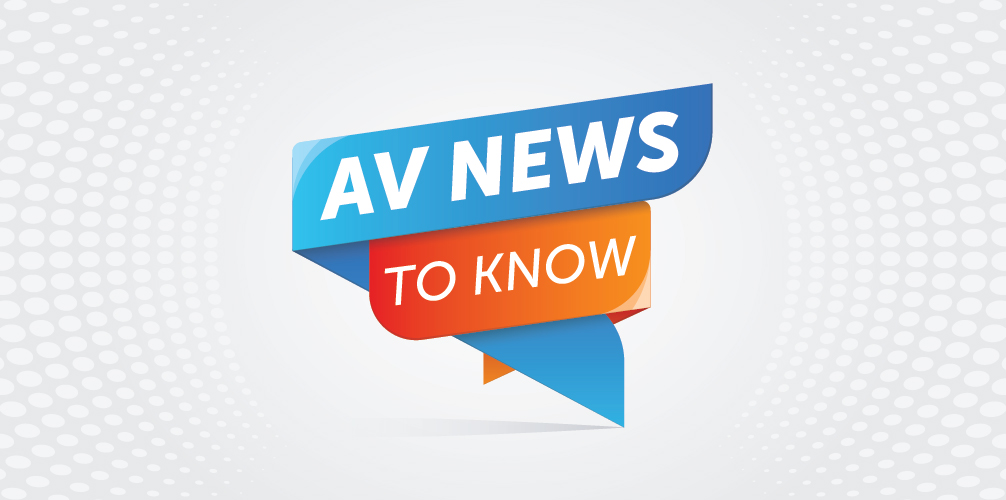 Here's a closer look at some of the AV news, products and projects you might have missed this week. We call it AV News to Know:
New AV Products
Extron Announces Digital Projection's Radiance LED Achieves Quantum Ultra Videowall Systems Certification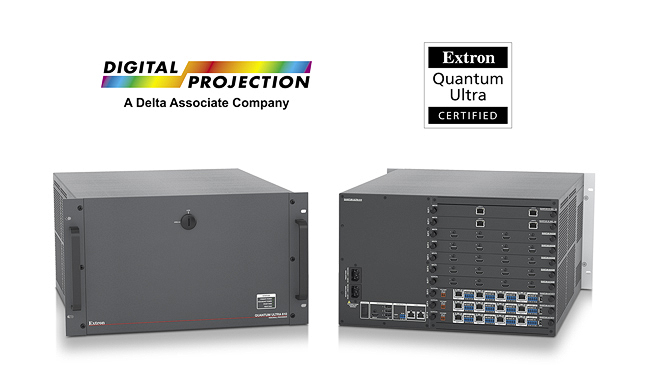 Extron and Digital Projection recently announced a strategic collaboration to guarantee consistent, stable presentation of source content when using select Digital Projection professional display solutions with the Quantum Ultra 4K videowall processor.
Displays that pass an extensive testing program are identified as Quantum Ultra Certified. The first Digital Projection products to earn Quantum Ultra Certification include the Radiance LED line of direct-view LED displays.
KP Performance Antennas Releases Wi-Fi 6 and Wi-Fi 6e Omni and Flat Panel Antennas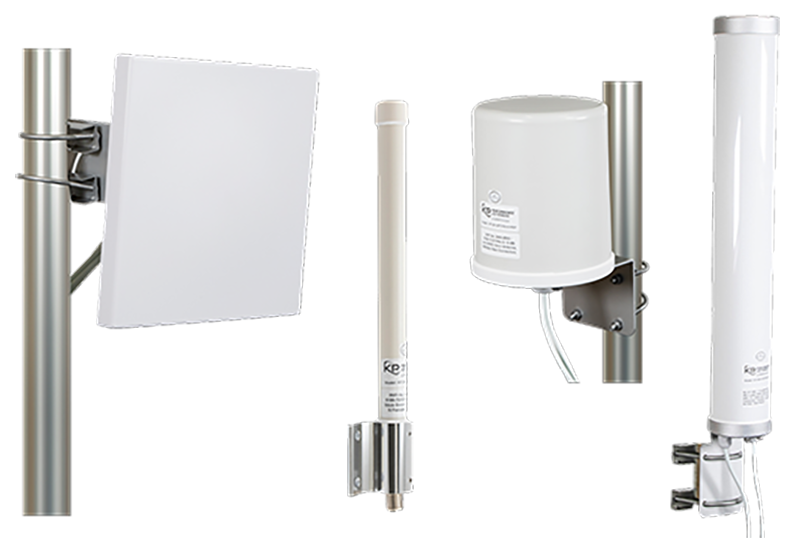 KP Performance Antennas, an Infinite Electronics brand, just launched a new line of omnidirectional and flat panel Wi-Fi 6 and Wi-Fi 6e antennas for commercial and enterprise users in industrial, utilities, mil/aero and small office home office (SOHO) applications.
KP's newest omni and flat panel antennas cover the 2.4, 4.9, 5 and 6 GHz bandwidths and are Wi-Fi 6e ready. They deliver more spectrum by 1.2 GHz than previous Wi-Fi antennas.
This quadrupling of the Wi-Fi available network allows speeds to reach up to 1 to 2 Gbps, which is comparable to mmWave 5G signals. These antennas also provide low latency and work with the latest devices released in 2021 and beyond.
Key Digital and Linksys Partner for Dependable AV over IP Solution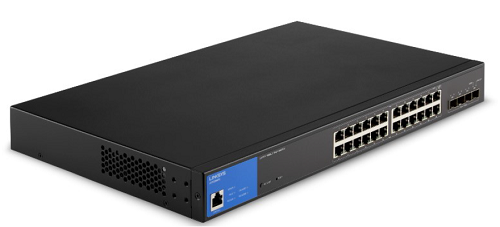 Key Digital announces the addition of Linksys LGS328MPC and LGS352MPC managed network switches to its extensive list of verified network equipment for use with its AV over IP systems.
As an AV over IP technology partner, Linksys, a global leader in home and business Wi-Fi solutions, and its verified products combine with Key Digital's versatile AV over IP ecosystem to provide powerful integration-ready solutions.
To be considered for inclusion on Key Digital's exclusive verified network switch list, all products must pass a minimum of two months of aggressive in-house evaluation.
BrightSign Mobile Enables Reliable Media Player Connectivity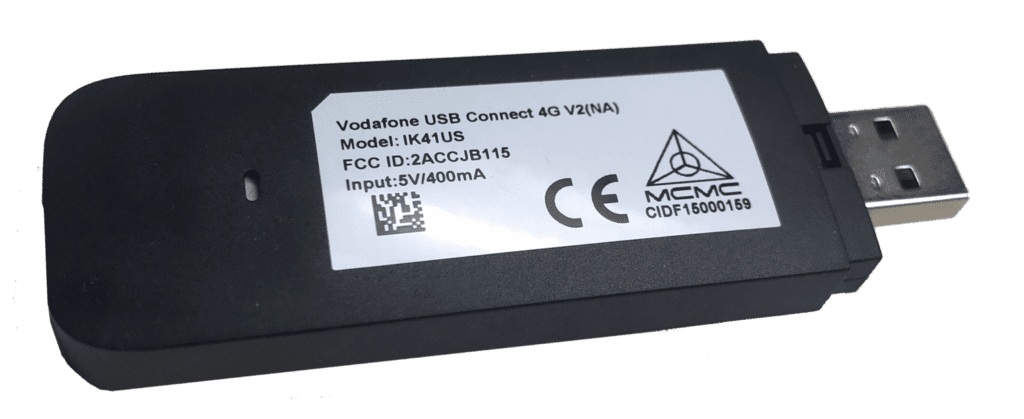 BrightSign, LLC this week unveiled BrightSign Mobile, a new solution to connect media players to the cloud where traditional methods of network connectivity are difficult to achieve. The solution is available as an accessory to BrightSign players that includes a low-profile USB modem with an installed SIM card.
BrightSign Mobile is compatible with all BrightSign Series 3 and 4 media players with a USB port, as well as the BrightSign AU335. The solution provides plug & play modem setup with full support on BSN.cloud, BrightAuthor:connected and integrated partner CMS solutions.
MAXHUB Introduces the UC P10 HD 1080p PTZ Camera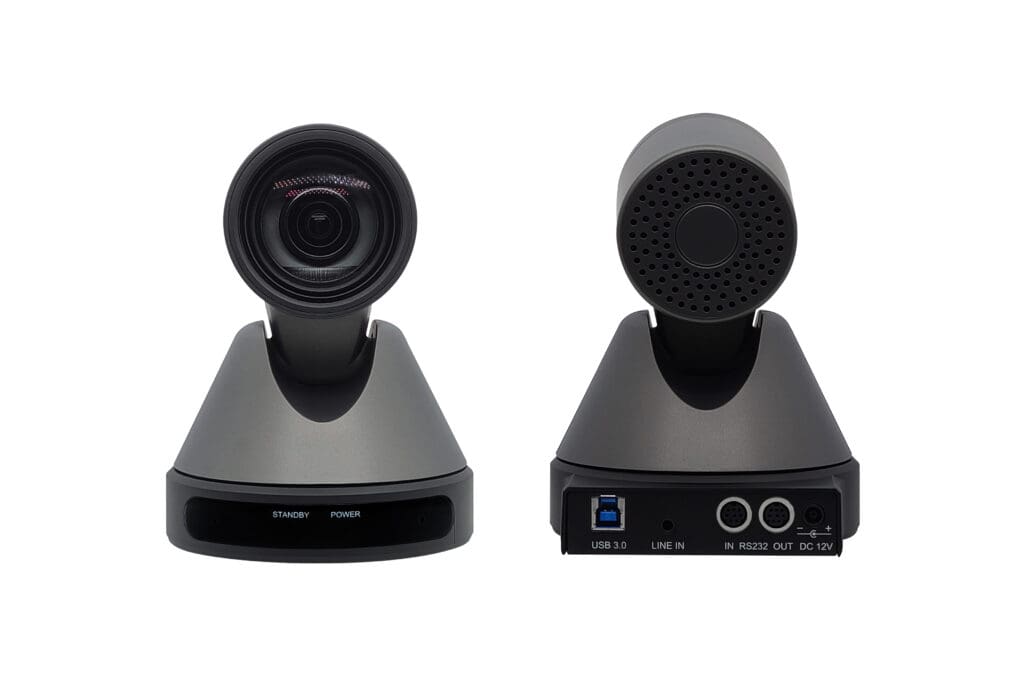 MAXHUB recently introduced the UC P10 HD 1080p PTZ camera with 12x optical zoom.
Designed to provide access for mid-to-large video conferencing, the UC P10 combines 1080p image quality with 12x optical zoom. This wide-angle camera with PTZ control provides collaboration and the unit's HD 1080p images bring depth to remote interactions—all while intelligent color optimization ensures a high level of detail.
The UC P10 delivers HD 1080p clarity at any distance in any environment, thanks to its Panasonic CMOS image sensor. The camera's WDR (Wide Dynamic Range), combined with MAXHUB's pioneering 2D and 3D DNR (Digital Noise Reduction), ensures the UC P10 delivers crisp and clear image quality, even in the most challenging situations.
LG Professional ProBeam Laser Projectors Deliver High-Detail Images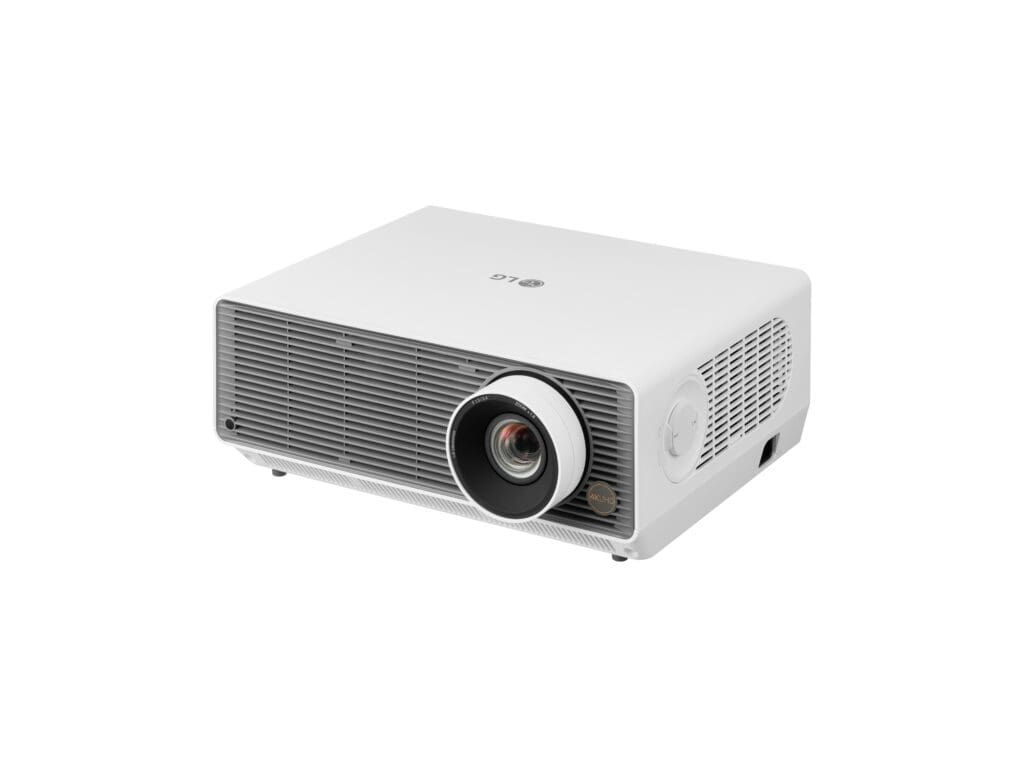 LG Business Solutions USA has launched its brightest projectors ever, the new LG ProBeam BU60PST and LG ProBeam BF60PST.
Delivering 6000 ANSI lumens, a 20 percent increase over LG's next brightest models, these laser projectors are designed to project highly detailed imaging for critical government, financial, engineering, medical and digital signage installations in medium to large-sized spaces.
Rated at 20,000 hours of laser life and offering lens shift and 1.6x optical zoom, both TAA-compliant models excel in critical needs environments.
Audio Visual Projects
Improved View Coming to Sioux Falls Canaries Games
When fans visit The Birdcage for Canaries games and other community events in Sioux Falls, South Dakota, they will have a new visual experience delivered from the outfield thanks to a video display that was designed and manufactured by Daktronics.
Construction and installation are currently underway and the display will be operational for the 2021 summer season.
"We wanted to show right away that we are bringing a whole new ballgame to Sioux Falls for the community to come together and enjoy," said Canaries co-owner Brian Slipka. "This board will allow us to WOW fans with a media experience in ways the Canaries haven't been able to do in the team's nearly 30-year history.
"From game action, to replay, to fan interaction, to a roaming 'show' highlighting the amusing talent that will perform between innings, to displaying the creative and kooky videos that are becoming a staple of our new brand, the board will make the show that supplements our 56 home games even better," he said.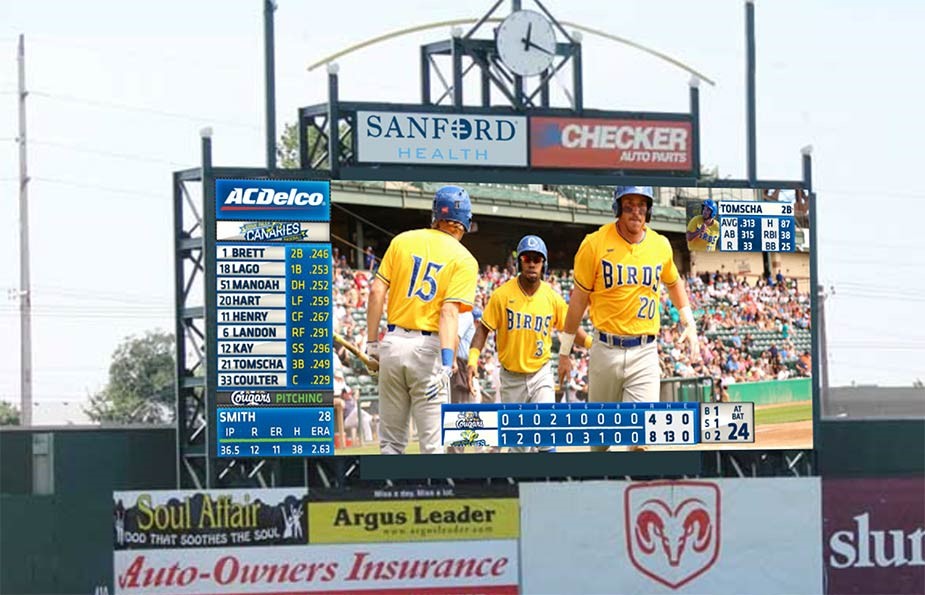 The new centerfield video display will measure 20 feet wide by 49 feet wide. The display features environmental protection to ensure it operates as expected in the outdoor elements of Sioux Falls.
To provide all the live video, replays, statistics and information that fans desire, the display is capable of variable content zoning. This allows the display to show one large image or multiple zones of content simultaneously, including graphics, animations and sponsorship messages.
"The video display will aid in enhancing the fan experience at every game," said Daktronics sales representative Matt Warnke. "We look forward to the season starting and the excitement in the stands during the home opener."
Daktronics will also be including its Show Control solution with this installation at The Birdcage. This industry-leading system provides a combination of display control software, video processing, data integration and playback hardware that forms a user-friendly production solution.
OECD Trusts Audinate's Dante to Ensure Safe, Multilingual Conferencing
The Organisation for Economic Co-operation and Development (OECD), based in Paris, is an international organization made up of 37 member countries that works to build better policies for better lives.
More than 1,000 conferences are organized annually in the OECD conference centers (La Muette and Boulogne), including around thirty conferences and major events. The OECD Conference Centre offers 3,000 square meters of modern and modular conference rooms and a range of facilities.
Currently, OECD manages around 250 daily web conferences. Most high-level meetings offer interpretation in at least both official languages of the OECD and rely on collaboration, meaning interactions are dynamic amongst participants.
Audiovisual services (audio, video and web conferencing) have been used for several years in OECD, but with the significant increase in remote participation requests in recent months, and the massive virtualization of OECD events, communication needs have evolved.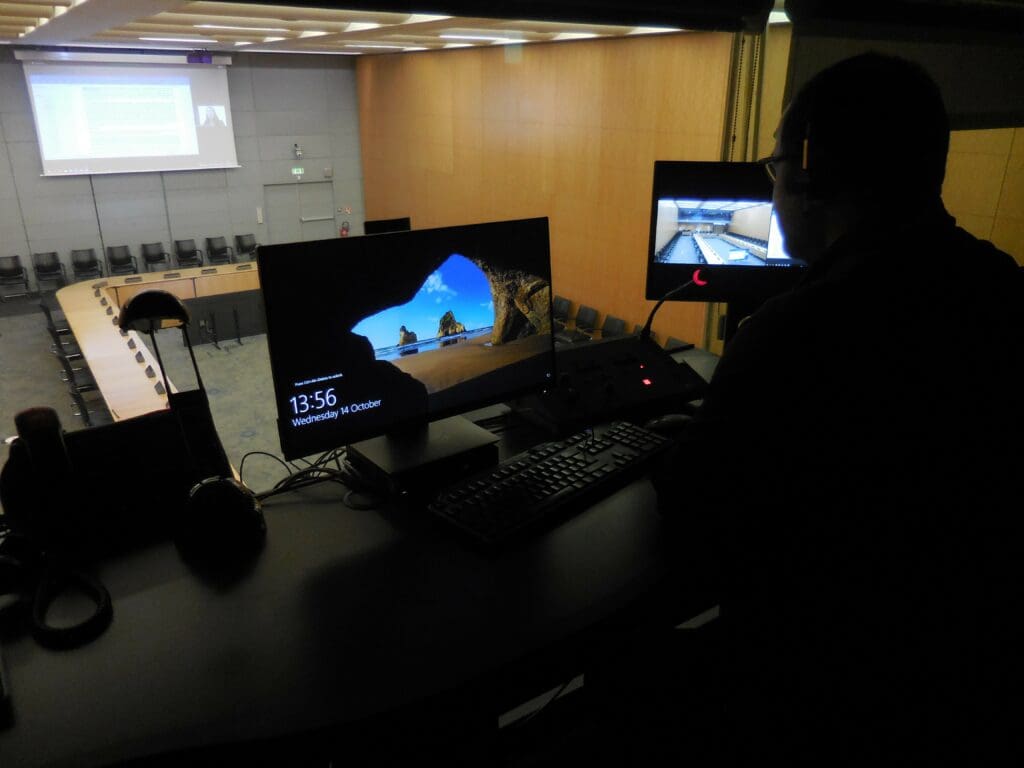 Today, many meetings take place in a virtual (remote participants) or hybrid (presence of participants simultaneously on site and remotely) fashion.
In this context, the audiovisual department had to quickly adapt and rethink its strategy, in particular by adapting its digital infrastructure to new interpretation flows.
"When the crisis happened, we saw a major change to the way we had traditionally held meetings, and quickly turned towards Dante based on our previous experience and knowing we could trust Dante to do what needed to be done," said Guillaume Carlier, head of the technical audiovisual support unit.
A meeting at the OECD can actually be held in myriad different languages. This requires real-time interpretation services to be routed out appropriately to the correct participants' linguistical needs and brings OECD to a total of 47 interpretation booths that can be operational at any given time.
A team of interpreters following social distancing rules work on-site to interpret the meeting. As their audio comes into the video conferencing platform used by the OECD the signals of interpreted audio are placed into the system over microphones connected to a Harris Communications Platinum MX routing matrix.
The matrix sends the signals to either a Focusrite RedNet D64R MADI-Dante Bridge or a Focusrite RedNet D16 AES-Dante Bridge. From there, the interpretation is all Dante-native signals.
To use the audio in the video conferencing software, the signals are routed to Dante AVIO adapters connected to PCs. Available for analog input or output, Dante AVIO Adapters are able to connect nearly any piece of equipment with an audio signal to a Dante-connected system.
AVIO-connected PCs are used to supply audio into the remote meetings. In addition to this the OECD also uses several Dante-enabled Allen & Heath AHM64 matrix processors to process all of its audio signals.
"We use one AVIO per language," said Carlier. "It could be English, French, Spanish, Chinese and we connect the language directly to the PC running the video conference tool. From there, the audio is embedded in the video conference.
"This means we meet the criteria for our meeting language requirements," he said.
Carlier explained that when meeting participants are on-site, they can also send the Dante signals across the network to the relevant meeting rooms and out through their infrared audio-conferencing system.
"Really, we can send it anywhere and to any system," he said. "All you have to do is have someone choosing the right language for where it needs to go."
To manage all of these signals effectively, the OECD relies on Dante Domain Manager network management software that enables user authentication, role-based security, and audit capabilities for Dante networks.
"Because of how we work and what we do, we need very strong monitoring and control systems, especially with our audio networking," said OECD technical audiovisual support Emmanuel Renoul. "We need to know where our signals are going and control who has access to them.
"We keep all of our audio networks setup nice and tidy and it can be managed with just one click," he said.
The Dante system went fully live in September 2020 and multiple meetings with live interpretation have now been held effectively and efficiently."
"The interpreters are working just as they normally do and the meetings are working efficiently," said Carlier. "The OECD can continue working toward its goals."
People and Places
Biamp Hires Charlie Hughes as Principal Engineer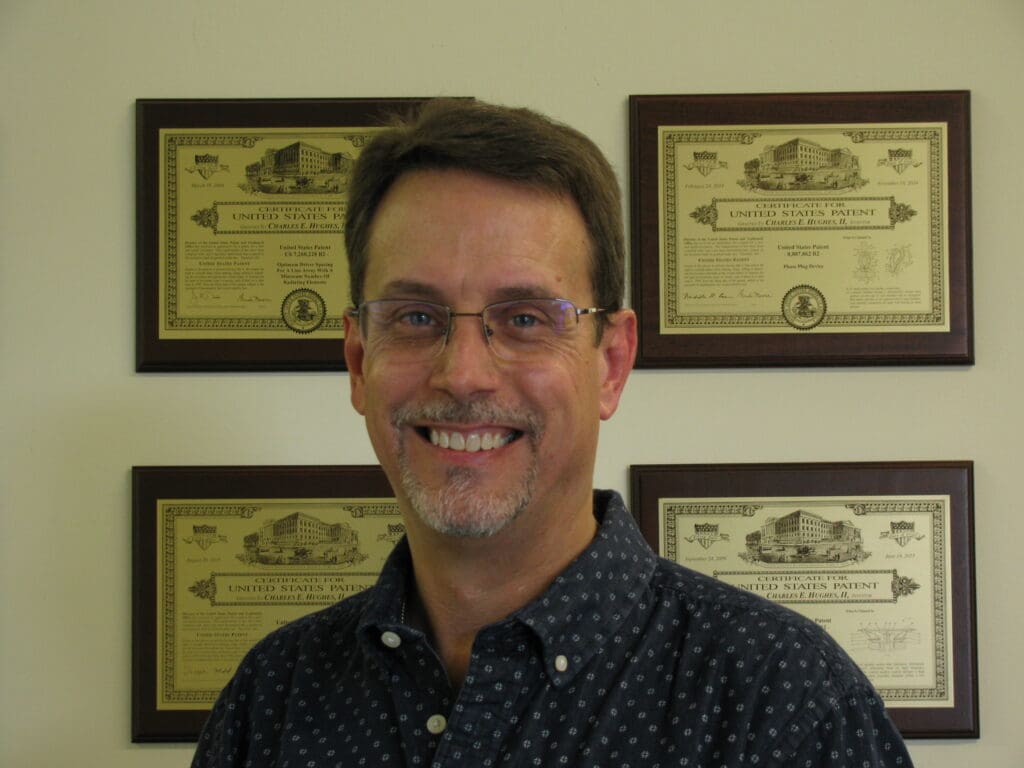 Biamp has appointed Charlie Hughes as principal engineer within the company's electroacoustics division.
A pioneer in loudspeaker development and measurement methods, Hughes leads Biamp's acoustic design across a wide range of professional applications, amplifying Biamp's focus on producing high-quality loudspeakers with premium performance.
Hughes has more than 30 years of professional experience in the fields of acoustical engineering and loudspeaker system design. Most recently, Hughes led his own consulting company, Excelsior Audio, during which time he worked with a variety of audio equipment manufacturers, venue owners/operators, and technical service providers.
He was formerly a design engineer at Peavey Electronics and Altec Lansing. Hughes has been an invited speaker and panelist for numerous Audio Engineering Society (AES) conventions. He is also an adjunct faculty member of InfoComm University and is active in standards development.
Hughes received the 2013 CTA Technology Achievement Award and has seven U.S. patents issued.
AVer Announces Multiple PTZ Cameras Receive Zoom Certification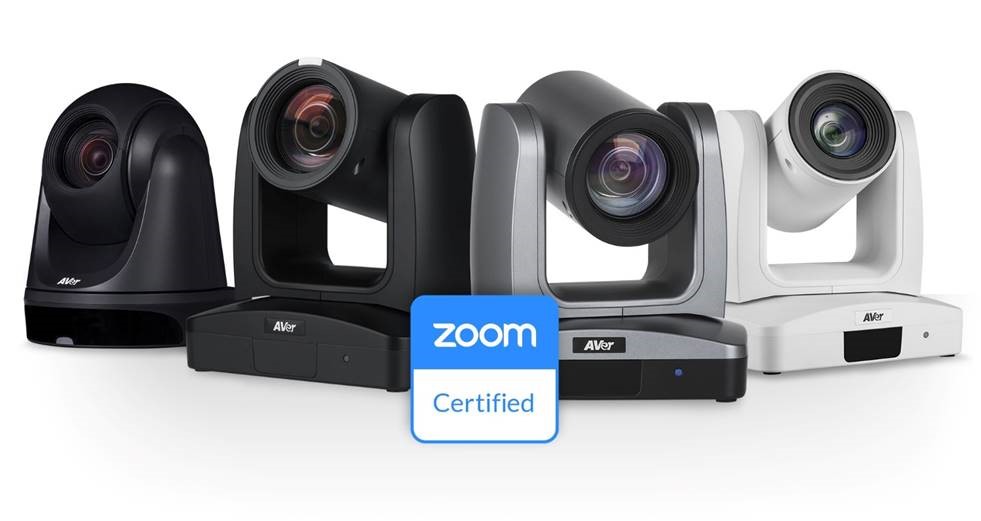 AVer Information Inc. USA recently announced the company has received Zoom Rooms certifications for the AVer DL30, TR311HN/PTC310N, PTZ310N and PTZ310.
The DL30 is the newest of AVer's distance learning tracking cameras. Featuring 12X optical zoom and Artificial Intelligence (AI) auto tracking (full- or half-body), the DL30 provides K-12 classrooms a powerful tool to bring immersive experiences to students.
The PTZ310N with NDI|HX2 support and the PTZ310 both feature basic zone tracking for content focus and combine standard SDI and HDMI connections as well as Ethernet network connectivity for HD video streaming, recording and broadcasting.
If you enjoyed this article and want to receive more valuable industry content like this, click here to sign up for our digital newsletters!