AV News to Know May 15, 2020: New Products, Cool Projects and People in New Places
In this week's edition: Extron and Lenovo partner on collaboration experience, FOR-A helps Orange with switch to streaming and Adtech adds to sales team.
Leave a Comment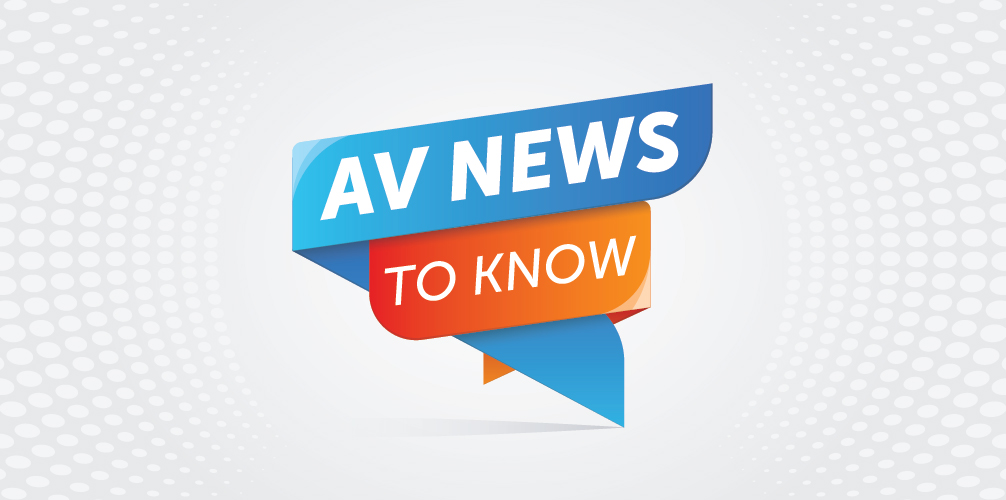 Here's a closer look at some of the AV news, products and projects you might have missed this week. We call it AV News to Know:
New AV Products
Extron and Lenovo Partner on Collaboration Experience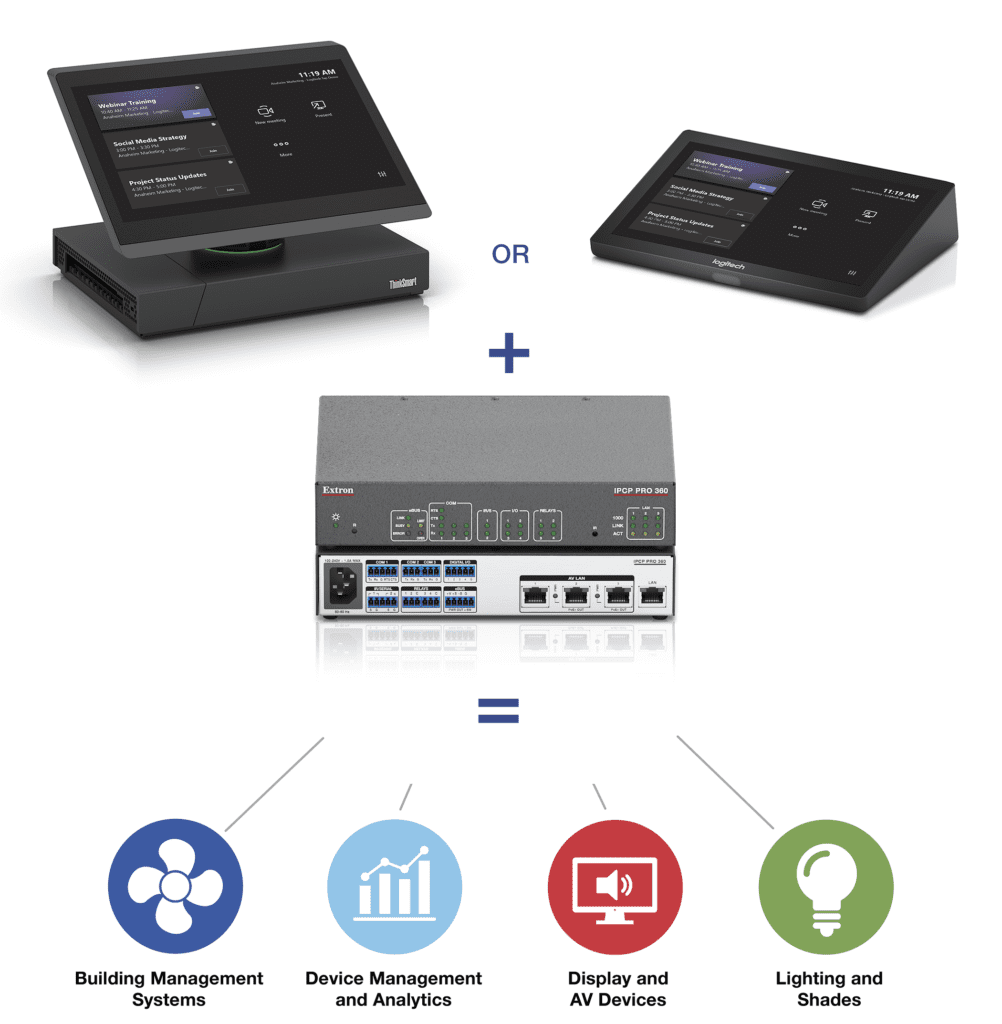 AVW NZ Ltd, the exclusive distributor for Extron Electronics, recently announced a partnership between Extron Electronics and Lenovo "to create scalable meeting solutions for modern workspaces."
This partnership "will allow the integration of room automation, audio, and signal extension capabilities with the Lenovo ThinkSmart, Microsoft Teams Rooms and Zoom Rooms solutions," according to the joint announcement.
This partnership with Lenovo brings Extron's AV control capabilities to the ThinkSmart Tiny and ThinkSmart Hub, providing complete AV and conferencing control across the enterprise.
With this new solution, a tap on the ThinkSmart Hub screen can control call volume for the room as well as send commands that trigger automation events for display control, shades, lighting, and more.
Screen Innovations Introduces Invisible Suspended Ceiling Mount System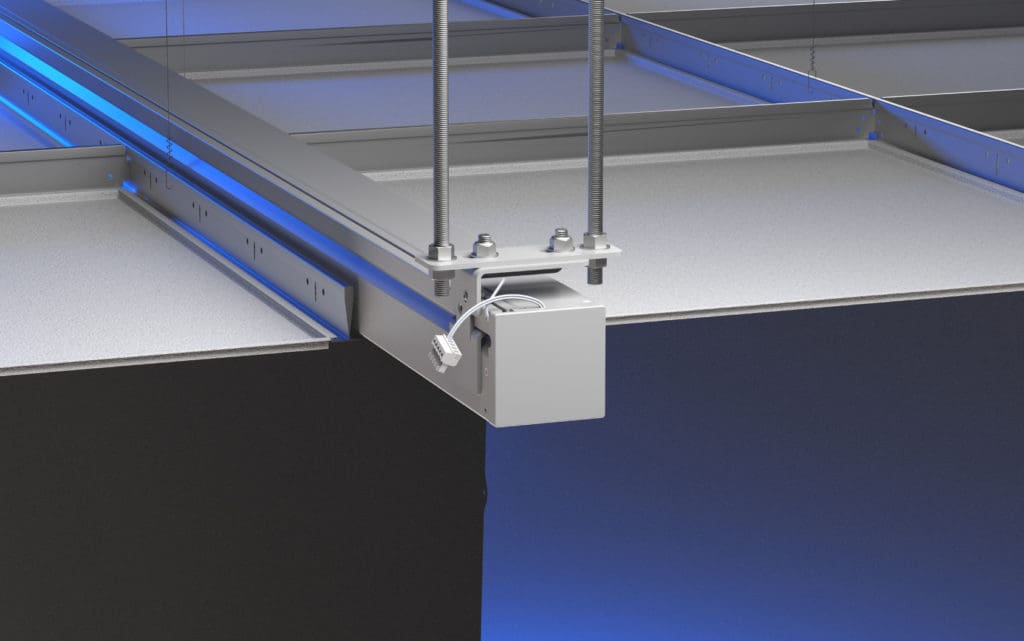 Screen Innovations recently introduced a mounting system that accommodates SI's Solo and Solo Pro motorized screens.
The Solo suspended ceiling mount system preserves the room's aesthetic through a design-focused mounting solution that eliminates visible technology and mounting hardware.
The new Solo suspended ceiling mount system follows the latest lighting and air handling trends, allowing the world's smallest low-voltage motorized screen cassette to be mounted flush with the ceiling grid.
It utilizes a standard threaded rod to mount the brackets to the structure.
The Solo Suspended Ceiling System is available now in all Solo and Solo Pro sizes.
KanexPro Introduces Wireless HDMI Extender Kit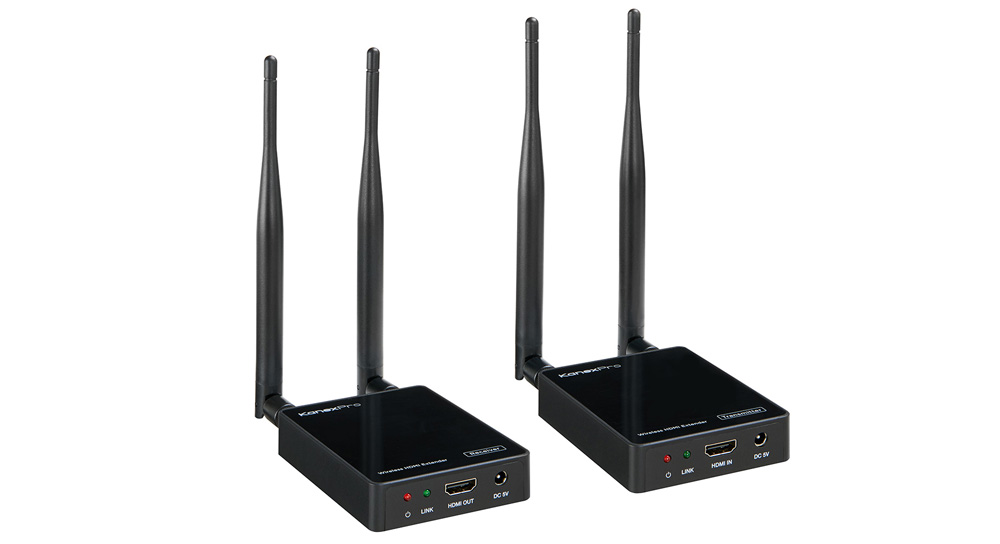 The KanexPro EXT-18GHDMIWL100M wireless extender is a compact HDMI transmitter-receiver set designed to extend HD (1080p) video signals from a source to a display which can be remotely located up to 328 feet away.
This wireless system is based on low-bandwidth H.265 compression. HDCP 1.4 authentication is present always on this extender ensuring proper handshake of the protected content. It also maintains resolutions up to full HD 1080p/60.
Leon Introduces Tonecase FIT Universal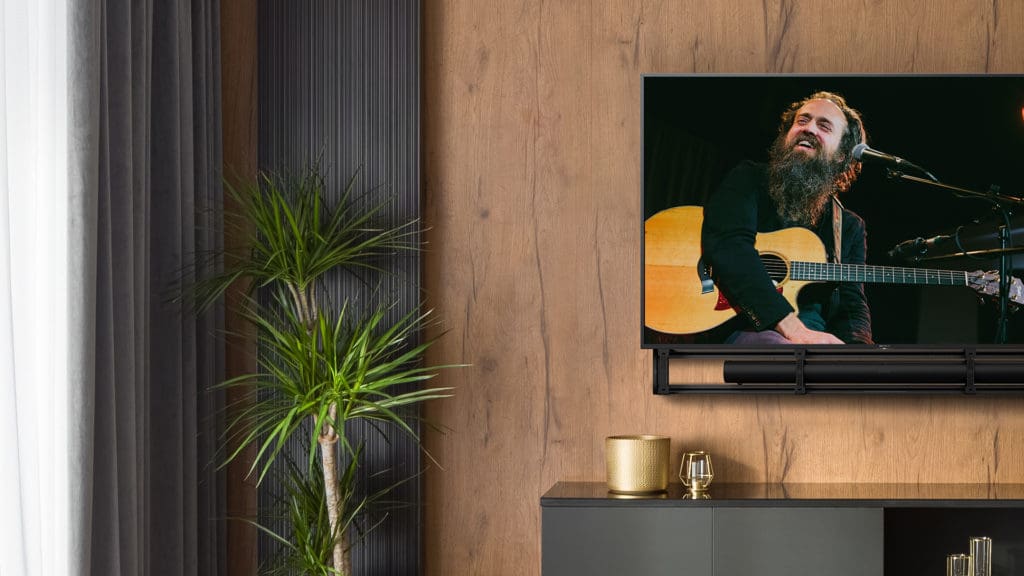 Leon this week introduced a new model to the Tonecase line, the patent-pending TcFIT-U, a universal mounting solution that mounts any Sonos soundbar to the TV, including the new Sonos Arc.
The TcFIT-U system includes a Leon custom grille built to match the exact width of the TV, blending the soundbar with the display for a streamlined look.
The Tonecase FIT Universal comes in three models that offer adjustable depth to accommodate any Sonos soundbar, including the Beam, Playbar, and Arc. It mounts directly to any TV up to 98" diagonal using one of Leon's undermount brackets.
The entire unit is covered with a custom-width fabric grille that comes standard in black with the option to upgrade to a collection of designer grille fabrics.
Tonecase FIT Universal will begin shipping to Leon's network of dealers in July. The product will eventually replace Leon's current Tonecase FIT models as the Sonos Playbar is phased out.
D&H Distributing Adds Vade Secure for Microsoft 365
D&H Distributing this week announced it has added Vade Secure to its growing cloud marketplace digital commerce platform.
Vade Secure for Microsoft 365 offers AI-powered filters that detect a range of threats, such as malware and cleverly targeted spear phishing attacks. Vade's behavioral engine scans emails, URLs, and attachments for new threats and dynamic attacks.
A layered approach combines multiple AI technologies, heuristic rules, and human expertise, resulting in a more comprehensive and effective solution.
Audio Visual Projects
Danley Skinny Big Horn Loudspeakers Revitalize Pioneer Memorial Church
With more than 3,000 students, nearly 1,000 of which are in seminary, Andrews University in Berrien Springs, Mich., is the flagship institution in the expansive Seventh-day Adventist school system.
Pioneer Memorial Church is situated on the Andrews University campus and serves as center of the school's spiritual and social life.
New Era Technology's Mishawaka branch recently revitalized the sound reinforcement in Pioneer Memorial Church with Danley Sound Labs SBH10 and SBH20 columnar loudspeakers, Danley TH212 tapped-horn subwoofers, and Danley DNA amplifiers with integrated DSP using Danley model presets.
Pioneer's old system "was a cluster of units placed 50 feet up in the air, at the top of the sanctuary's large A-frame ceiling," said Paul Black, account executive with New Era Technology.
"Not everyone could clearly hear what was going on, and the system lacked overall intelligibility. The frequency response was limited," he said.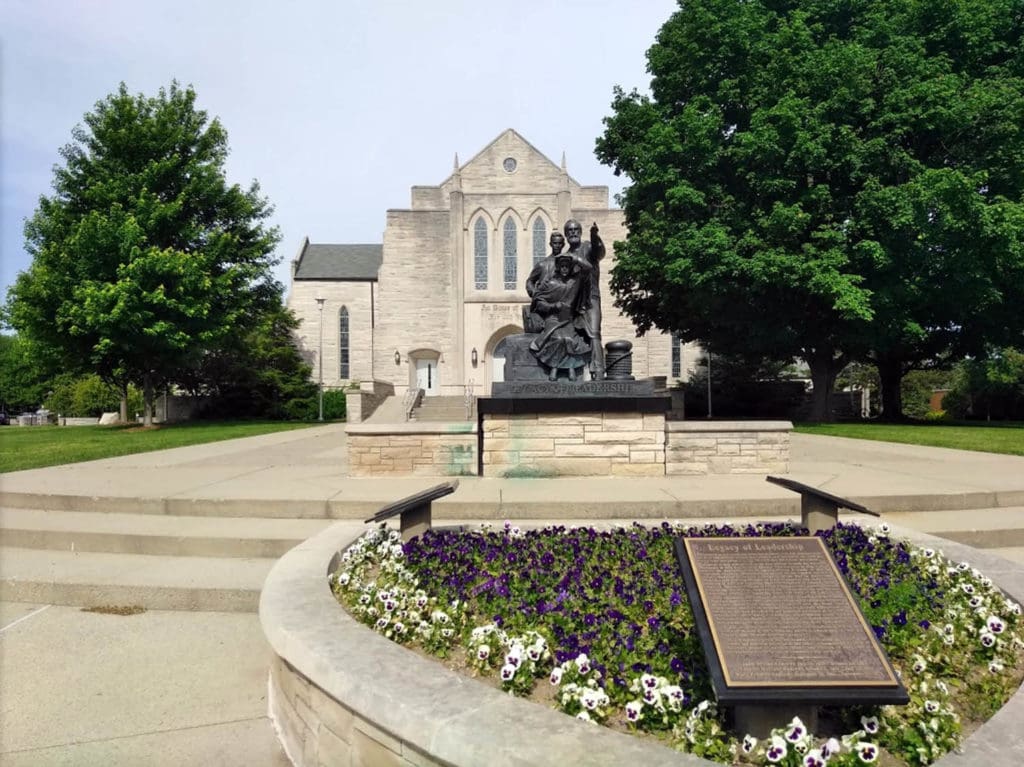 Pioneer Memorial Church's new system starts with three pairs of Danley SBH-series columnar loudspeakers. Danley SBH10s on each side of the stage cover the first half of the sanctuary, and a delayed pair halfway back cover the remainder, including under the loft.
A pair of Danley SBH20s cover the loft. Two Danley TH212 subwoofers fill out the low end. A pair of four-channel Danley DNA 10k4 Pro amplifiers power the system with 20,000 watts. New Era Technology ordered the DNA amplifiers with optional Dante connectivity to connect with the church's existing console.
New Era Technology worked closely with the church to coordinate the aesthetic concerns, producing 3D models of the space, showing the client exactly what the system would look like.
"The column form of the new loudspeaker system is attractive, and they have been professionally painted to blend in with their surroundings," Black said. "The church is very happy with the look, and they're thrilled with the clarity, evenness, and intelligibility of their new Danley system."
FOR-A Helps Custom Media Solutions Pivot from Live Event to Streaming
Custom Media Solutions, a live event video production company based in Cumming, Ga., has provided streaming coverage of The Orange Conference, an annual event in Atlanta for Christian family ministry teams, for years.
With its backstage experience, the company created an online presence for people who could not attend.
When the COVID-19 pandemic forced Orange Conference 2020 to convert to a three-day streaming program that began on April 29, CMS relied on its HVS-2000 video switcher from FOR-A Corporation of America to deliver the production to a much larger online audience.
"We automated as much as possible using the features from the switcher," said Marc Shroyer, president of CMS. "We had a couple of still stores with user flags and a lot of lower-thirds from the ProPresenter presentation system.
"We used DVEs for picture-in-picture looks that we could display on the multi-view at all times, so we could decide when to use them on the fly," he said.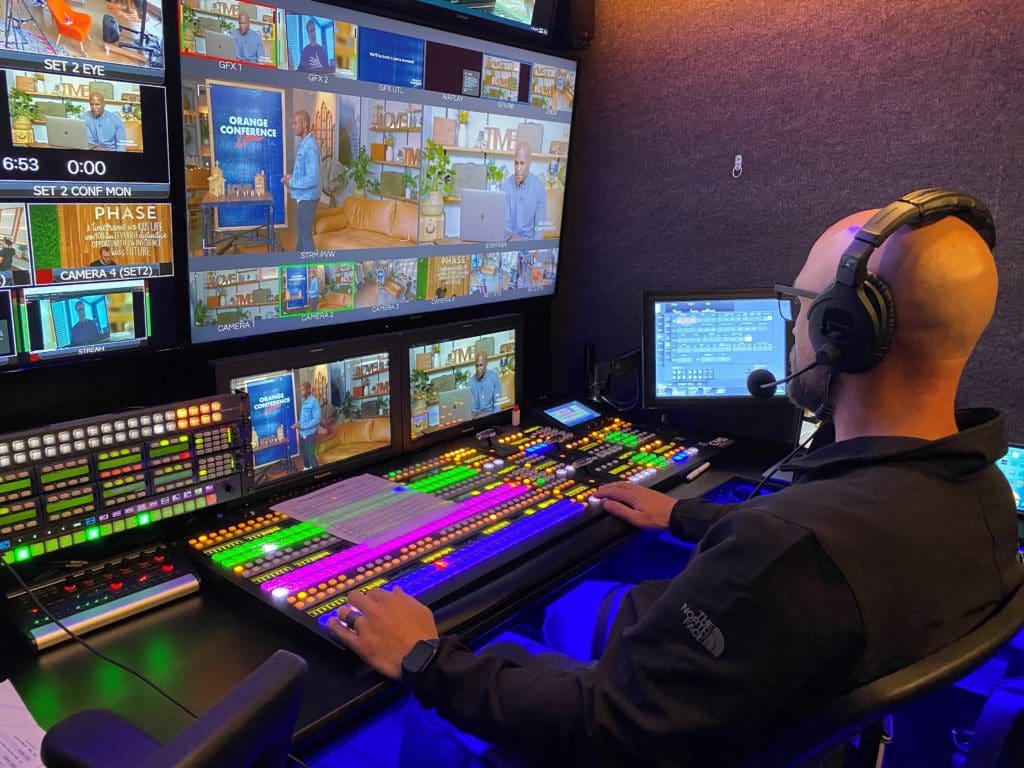 Most of the content was prerecorded, but live hosts connected the short segments together. Orange converted its local retail store, which was closed due to COVID-19, into three studio sets.
Client cameras were used as studio cameras for the two main sets, and robotic cameras were positioned above the two sets to provide wide transition shots and a birds-eye view for the production crew.
The third set, located upstairs and equipped with CMS's Hitachi production cameras, hosted two live keynote presentations.
Due to social distancing requirements, CMS had to produce the event using less than half of its usual crew in its production trailer. The coverage required 16 inputs, 10 keyers, 11 DVEs, and at least four AUX buses. "The FOR-A was great, it always performs for us," Shroyer said.
One challenge the production faced was integrating a Zoom-based game show into the live program.
During the game, the video switcher received two separate computer feeds, so the TD had the option of taking the Zoom gallery display of the four players or the full-screen speaker display.
The host interacted with all four players through a monitor on the set (populated by one of the HVS-2000 AUX buses), which showed the Zoom gallery display as a picture-in-picture inside the game graphics and allowed the players to the see the game board.
To avoid audio feedback, a USB interface sent the mix/minus from the digital mixer to the participants.
The ProPresenter system was used for playback of the recorded content, and two keys were used to show the timers from the ProPresenter's second display on the confidence monitors. A backup system rolled the videos on a slight time delay.
Each of the two main sets had a confidence monitor, which received feeds from the HVS-2000's AUX bus.
Using the HVS-2000's internal GPI system called user flags, the AUX bus feeding the confidence monitor would switch automatically to the second display from the backup system when necessary, so the hosts and crew always knew when the recorded content would end.
The user flag would also make it switch it back to the primary stage display graphics when any other source was selected.
People and Places
Adtech Enhances Sales Team
Adtech Systems recently announced three new additions to its sales team. Tom Wing joins Adtech as sales director and Kyle Frazier and Peter Hios joined the company as senior account executives.
Wing and Hios were previously with Red Thread, while Frazier joins Adtech after a stint at HB Communications.
Sushant Rai Joins TVU Networks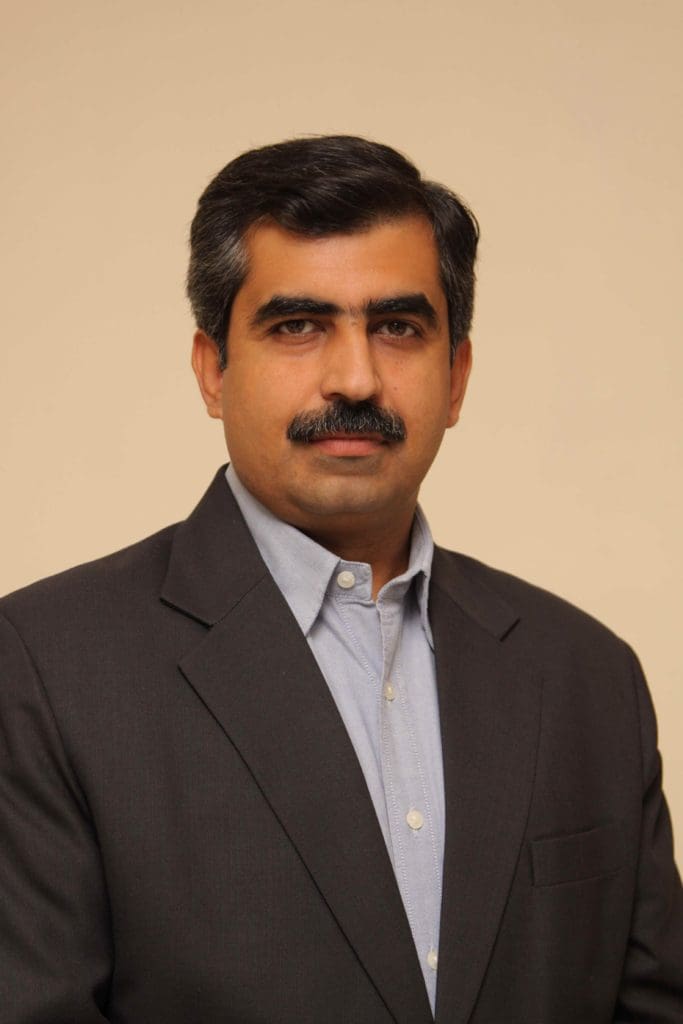 Sushant Rai is the new VP of sales for south Asia, the Middle East and Africa for TVU Networks.
Rai will lead strategic sales efforts across all three major regions with sales and solutions teams consolidating under his leadership.
Prior to joining TVU, Sushant held multiple senior executive roles in well-respected technology and solutions providers in the broadcast industry. Most recently at Harmonic, he was managing director of sales for south Asia for three years.
Nortek Security & Control Hires New Regional Sales Managers
Eric Salvesen and Jim Pearsall have joined Nortek Security & Control as regional sales managers and will be responsible for managing sales throughout Florida and Puerto Rico.
Salvesen has nearly 20 years of experience in security sales and held various roles with ADT throughout his career, such as sales manager, area general manager and senior director. He will be responsible for central Florida.
Pearsall comes to NSC with more than 25 years of experience in sales, including business development manager and regional market manager at Bose Corporation.
Pearsall will be responsible for custom install, security and distribution accounts in central and north Florida as well as southeast Florida and Puerto Rico.