AV News to Know May 28, 2021: New Products, Cool Projects and People in New Places
In this week's edition: 3D and AR increase their use, Clear-Com powers high school radio and TV program and more new hires and promotions.
Leave a Comment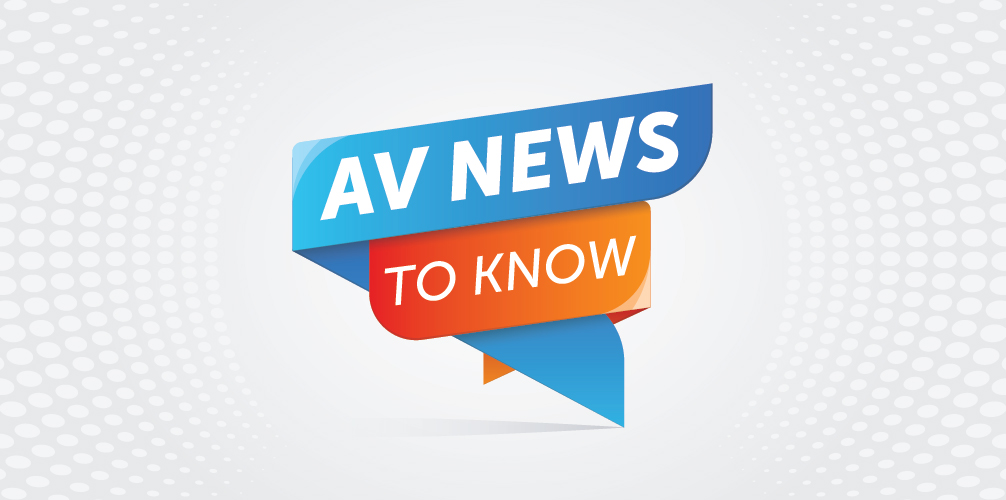 Here's a closer look at some of the AV news, products and projects you might have missed this week. We call it AV News to Know:
New AV Products
XTEN-AV Upgrades Its Cloud-Based Platform with Proposal 2.0
XTEN-AV recently announced the launch of Proposal 2.0 cloud-based software platform.
XTEN-AV's Proposal 2.0 offers flexible design, editing and proposal generation. With simplified navigation, modification of pages and creation of proposal templates, users can update their client proposals as necessary.
Additionally, the all-new Proposal 2.0 houses new editing and formatting options, allowing users to create unique proposals by adding elements like text box, images, lines, PDFs and more. Proposal 2.0 is now
equipped with extensive customizable setting options, including header & footer settings, customizable margins and optimized shortcuts.
Samsung Expands Smart Monitor Lineup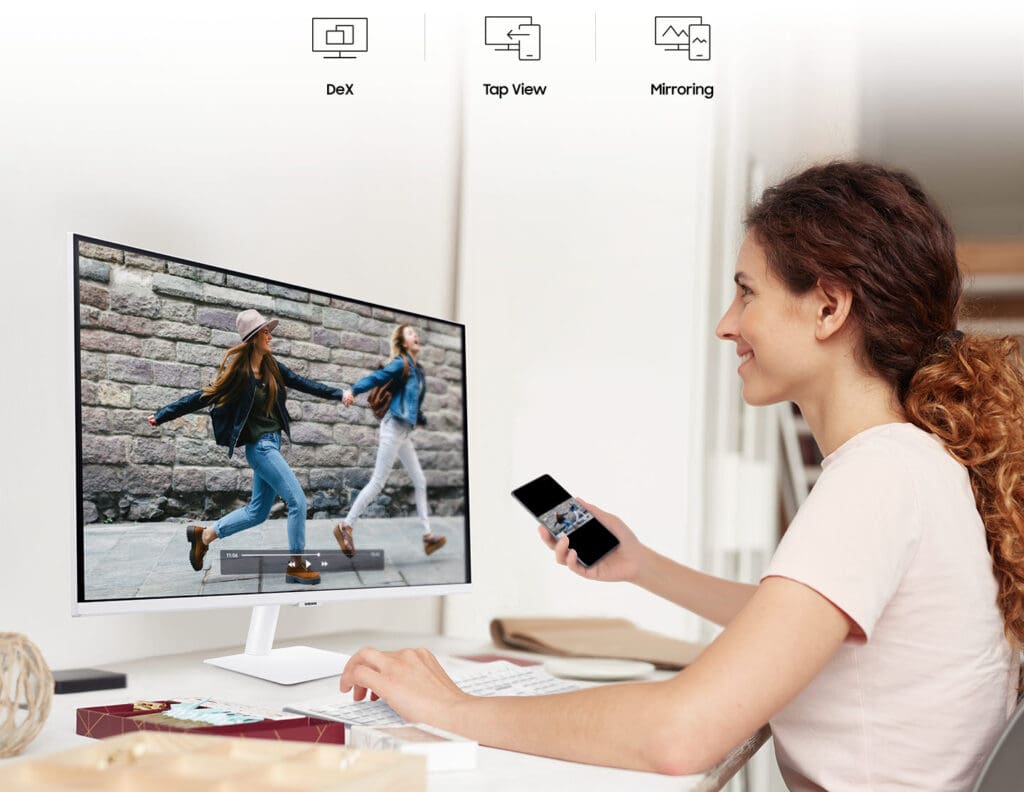 Samsung this week announced availability of the newly expanded lineup of its Smart Monitor display. The new lineup introduces a 43-inch M7 (UHD resolution) model, which delivers enhanced productivity and an immersive entertainment experience.
The M5 (FHD resolution) models are now available in a 24-inch and a white color option for the 27-inch and 32-inch displays.
The Smart Monitor integrates media and productivity apps, connectivity, built-in speakers and a energy-saving, solar cell-powered remote control.
Comprehensive's Work Anywhere Kits Turn Any Space into a Workspace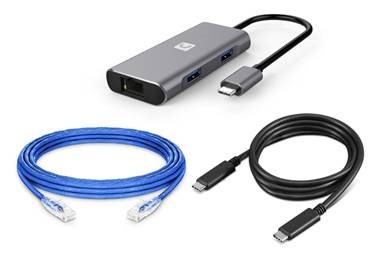 Comprehensive Connectivity Company recently introduced Work Anywhere connectivity kits that can turn any space into a workspace.
Comprehensive's Work Anywhere kits are perfect for connecting to USB-C enabled laptops to expand your laptop's capability and improve productivity whether you're at home, in the office or in a classroom.
These Work Anywhere kits were designed specifically for use with the latest laptops and compile a VersaHub or VersaDock and the necessary cables into one kit for easy connecting anywhere.
There are four models available: the CCK-WAK02 Work Anywhere Chromebook connectivity kit, the CCK-WAK03 Work Anywhere laptop connectivity kit, the CCK-WAK04 Work Anywhere laptop docking station connectivity kit (Dual HD) and the CCK-WAK05 Work Anywhere laptop docking station connectivity kit (Triple HD).
All are backed by Comprehensive's three-year warranty.
Google and BenQ Invest in Back to School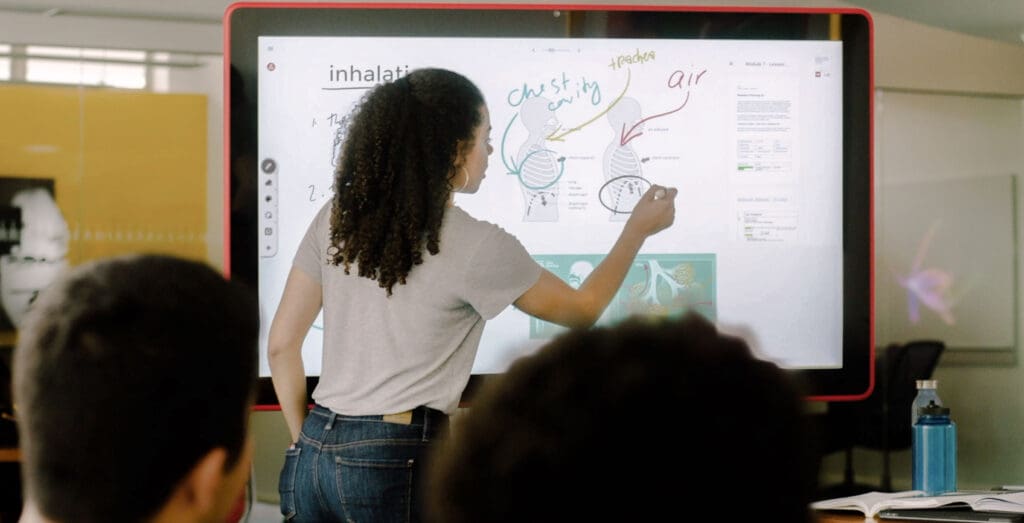 BenQ, the exclusive distributor for Google Jamboard, is helping teachers and students transition into the 2021-2022 school year and adapt to hybrid classroom models.
Now through June 30, the plug-and-play Google Jamboard 4K UHD interactive display is available exclusively through BenQ for $999 and comes with a free Google Classroom license valued at $600 for current Google Workspace for Education customers.
Google Jamboard provides a series of tools to help make distance learning interactive, save teachers time, and increase student engagement. Jamboard is a 55-inch 4K UHD multitouch display that provides digital whiteboarding functions and full-screen video conferencing.
Concept3D Introduces 360° Map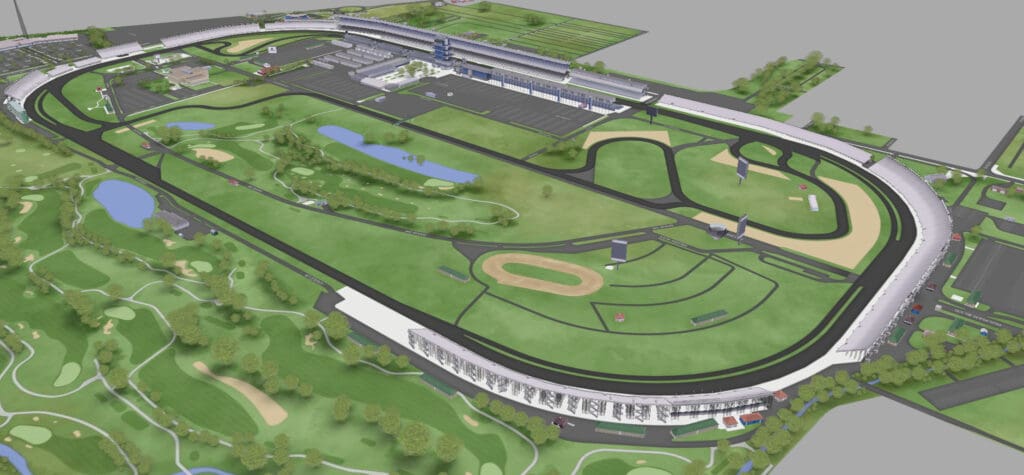 Concept3D this week announced the launch of its latest product, 360° Map, which creates true 3D models for enhanced wayfinding, appearance and functionality.
The structures, grounds and trees in Concept3D's new 360° Map can be viewed from north, south, east and west.
Concept3D launched 360° Map in collaboration with Indianapolis Motor Speedway, Hawaii Convention Center, and Baldwin Wallace University.
Brainstorm makes real-time AR/VR events easy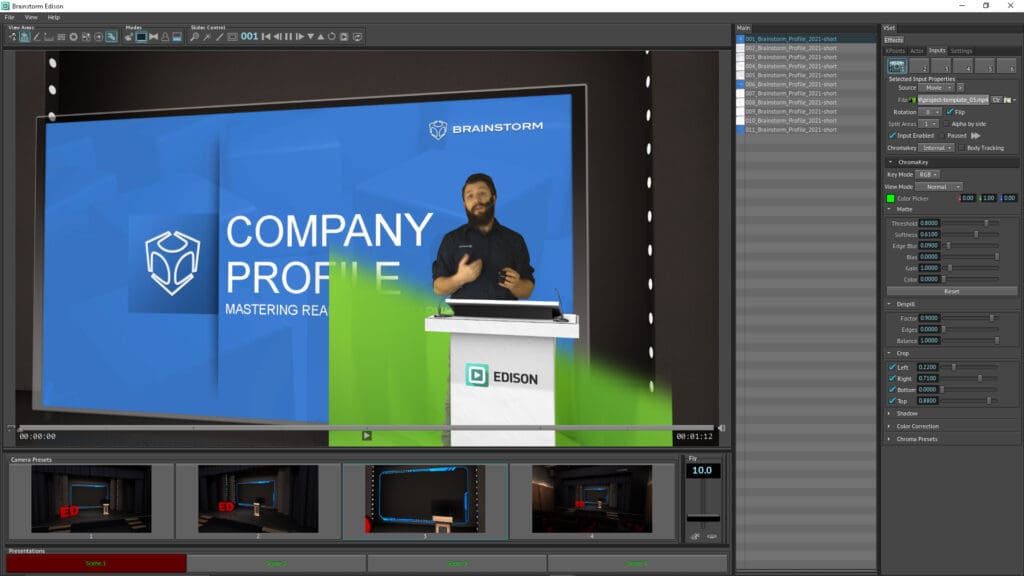 Brainstorm is launching Edison PRO, a presentation tool that transforms any live, online presentation, or conference session into a fully immersive experience using augmented reality (AR) and virtual environments.
Template-based and requiring no previous experience in graphics, video, image, or 3D object creation, Edison PRO allows users to enhance their speech and storytelling with real-time 3D graphics and other visual aids, as well as including themselves in the presentation.
All they need as a starting point is a Powerpoint file or a PDF.
Based on Brainstorm's real-time 3D technology, Edison PRO allows broadcasters, corporate, live events, education, houses of worship, influencers, and online content providers to turn a presentation into a complete interactive show through a platform that does not require hardware or a studio setup.
Edison PRO is ready to work out of the box — all that is required is a camera and a portable chroma set to include the presenter in the virtual world with the presentation.
Audio Visual Projects
Jeffersonville High School TV & Radio Broadcast Program in League of its Own
Indiana's Jeffersonville High School is in a league of its own when it comes to broadcast production for WJHI Radio and TV, rivaling even collegiate-level programs offered by universities around the U.S.
In the last five years, the school has worked up to its elite status, constructing a production studio from the ground up, a new football stadium with a press box and broadcast booth, as well as the most recent addition of a sprinter van.
The goal of these upgrades is to provide students access to industry-standard technology in preparation for careers in broadcast post-graduation, and Clear-Com's Encore Analog Partyline with IFB was included in this goal from the outset.
Design and implementation of the new facilities was overseen by Jeffersonville High School teacher and WJHI director Tim Dench, who specified Clear-Com in the planning stages.
"I wanted students to interact with gear that's considered top-notch in the real world," he said.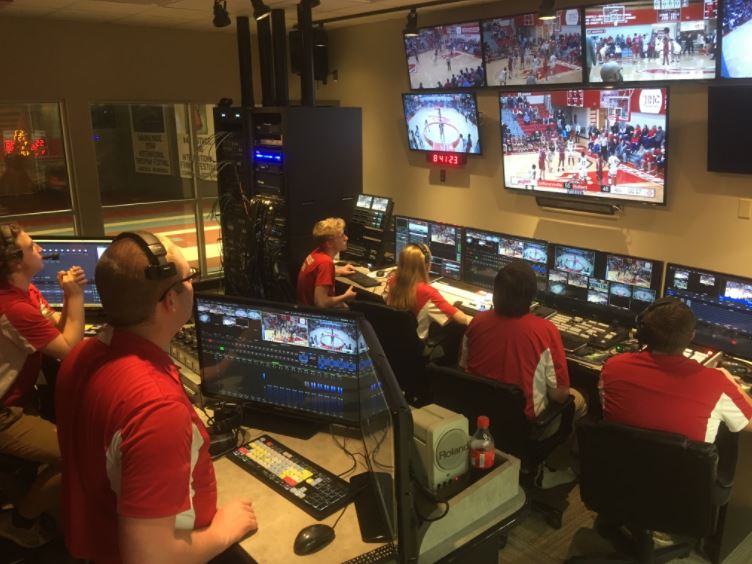 WJHI provides coverage of Red Devils live performance events via a local cable channel, on closed-circuit television around the campus, streaming on the IHSAA Champions Network (run by the state's high school athletics association), and streaming through the school's FM radio station.
The current program has 75 students who produce eight to nine live productions in a typical school week, rotating in groups of up to 15 team members per broadcast. They rotate across production roles as well to maximize their learning in each position, including running cameras, directing at the front bench, running graphics or replay, even announcing on-air.
Nearly all of these roles require the use of Clear-Com equipment.
"Overall, my favorite part about being on the broadcast team is that I am building experience that will lead me to more opportunities in broadcast," said WJHI student Lily Fordrisi. who has worked as a sportscaster, producer and director for WJHI, communicating from the main control room to the sports desk, camera operators, replay operators, graphics and to communicate with talent.
The main control room is a skybox that overlooks the 5,000-seat gymnasium and is next to the 1,000-seat auditorium, and it can connect to the Football Stadium across campus, the TV studio, the radio rooms, Director's Table, and Sports Desk via the primary intercom system.
The system is comprised of a Clear-Com Encore analog system with a four-channel SB-704 Main Station, RS-701 single-channel and RS-702 two-channel beltpacks, CC-300 headsets, and IF4W4 4-wire partyline interface with TR-50 IFB talent receivers and TS-1 talent earphones.
The SB-704 main station is rack-mounted and mobile, so it can be transported to the football stadium press box and broadcast booth or to the new Sprinter van for analog partyline communication as needed.
When COVID-19 restrictions around the nation threatened the return of in-person school and spectator sports, the WJHI program barely skipped a beat. Social distancing, frequent cleaning of equipment, and smart scheduling of students have helped keep WJHI moving during the pandemic.
"High school sports are a staple in Indiana and a pillar of our local community," said Tim Dench. "The Red Devils WJHI radio and TV team has been the eyes and ears of every sporting event since July 2020, despite attendees being unable to support our athletics in-person."
The training and experience garnered in the broadcast program at Jeffersonville High has already churned out an impressive list of alumni—students have found great success in sports broadcasting careers after being on staff at WJHI, some have even gone on to win national awards and regional Emmys.
"We don't do video," said Dench. "We do television. That's what helps us stand out.  We do it right, we do it live and that's why the intercom is so, so critical."
The partyline system is only phase one of Dench's overall plan. He is already working on the engineering to incorporate Clear-Com IP-based solutions in the near future for phase two.
L-Acoustics Syva Helps Christ Fellowship Church Grow Quickly
Christ Fellowship has been on the move since it was founded in 1984 as a small Bible study group of 40 people in Dr. Tom and Donna Mullins' Palm Beach Gardens living room in south Florida.
Since then, it has grown to become one of the largest churches in America with more than 28,000 in attendance each week at 12 locations throughout the region, plus an online campus.
Most recently, Christ Fellowship added a new temporary "portable" church that meets on Sundays in the 800-seat auditorium of the Suncoast Community High School in Riviera Beach. The new location, which officially opened Easter weekend of this year, features an L-Acoustics Syva sound system.
The new setup not only meets the church's need for a PA system that can be deployed quickly, but it also provides it with a tool for eventually helping future temporary locations transition into permanent ones.
In Riviera Beach, the Syva system comprises two Syva main colinear source enclosures, two Syva Low bass reflex modules, and four KS21 subwoofers, split between the left and right sides of the stage and mounted on KS21-Chariot carts.
These are powered by two LA4X amplified controllers, split between the left and right sides of the system, which also power two pole-mounted X12 coaxial delay speakers set up 11 feet high in the back of the room to compensate for the higher elevation of the last several rows of seating.

"The KS21 subs were added because the church wanted a higher low-end output for their worship music; plus, they interfaced well in the amplifier scheme alongside the Syva," said Nick Geiger, account executive for houses of worship at Diversified, the project's AV systems integrator.
"It also reflects the fact that they wanted consistency in the sound between all of their locations. It can be set up and taken down quickly and easily, and without the need for specialized infrastructure, because it can run on wall power. Those were very important criteria for the church," he said.
The church has a K2 rig in its 1,900-seat worship space in Port St. Lucie, and Kara, Kiva II, ARCS WiFo, and ARCS II systems in various other locations—plus another portable "pop-up" church system featuring eight A15 enclosures, eight KS21, four X8 frontfills and LA4X power.
Christ Fellowship production director Danny Dagher describes the church's worship-music style as modern and says L-Acoustics systems allow the church to achieve consistency from location to location, despite differences in room sizes and types.
"We like that we can depend on the fact that we'll get a consistent audio experience in every location," he said.
People and Places
Daktronics Hires Kati Jacobs as European Service Manager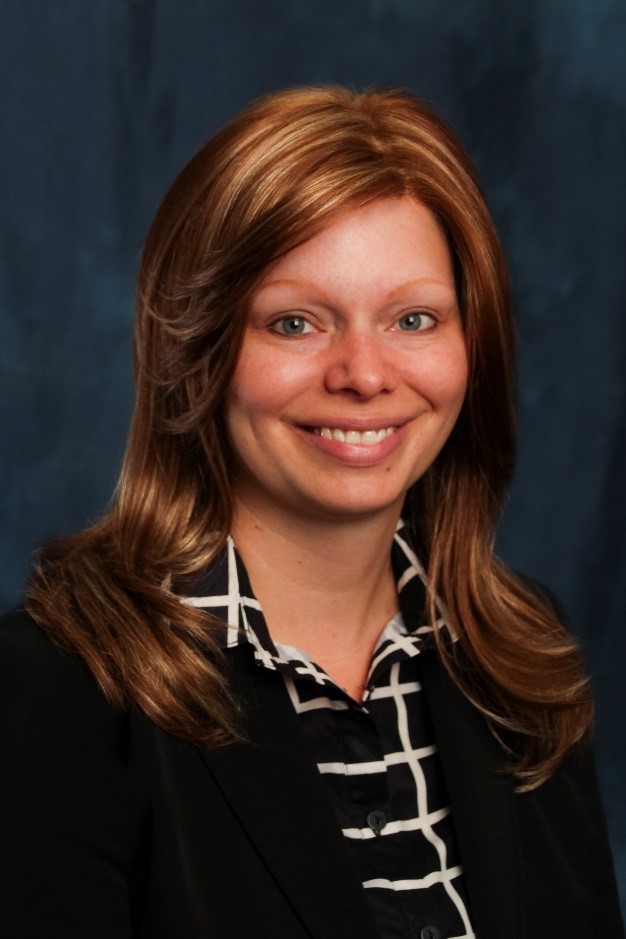 Daktronics this week announced Kati Jacobs has joined the company's European team as European service manager.
Jacobs has been with the company for 15 years, spending 11 of those years based at Daktronics headquarters in Brookings, S.D.
This will be Jacobs' second international assignment; her first was to develop and strengthen Daktronics' service division in Australia. After her four-year assignment there, she will now bring her skills and experiences from that market, one of the busiest for Daktronics, to the European market.
Jacobs is based at Daktronics's Ireland manufacturing facility in Ennistymon, Co. Clare.
ALT Systems Welcomes Richard McKernan as Senior Account Executive
ALT Systems recently announced Richard McKernan has joined the company as a senior account executive, based in Los Angeles.
McKernan brings decades of combined talent and expertise as a professional recording and mixing engineer on projects with music artists including U2, Prince and Stevie Ray Vaughan as well as the Pretty Woman movie soundtrack.
Prior to joining ALT Systems, he held senior technical sales and service leadership positions at audio industry technology leaders Avid and Euphonix. McKernan's audio engineering career earned him technical, writing and arrangement, and instrument and performance credits on more than 118 albums.
Additionally, McKernan is a founding member of the Entertainment Industry Professional Mentoring Association (EIPMA), an organization that connects industry professionals who volunteer to help individuals pursuing an entertainment industry career.
Pixotope Announces Commitment to Customer Success with Multiple New Hires
Pixotope recently announced three additions to its global staff.
Juan Rubio is joining the team as a new product specialist and evangelist. Rubio's career has spanned across feature film VFX, AAA Games and enterprise, having worked on movies including The Matrix Reloaded/Revolutions, The Day After Tomorrow and The Watchmen.
He has vast experience working on interactive and real-time projects, while also leading teams and external vendors.
LA-based Brad Rochon is Pixotope's new VP of sales and marketing. His move follows a 23-year stint at Ross Video, where he held various positions in sales, channel management and product management. In his role at Pixotope, Rochon will strengthen the brand's U.S. operation through the deployment of company-wide marketing campaigns.
Responsible for leading new global sales and marketing efforts across multiple channels, David Dowling joins Pixotope as chief revenue officer, bringing with him 25 years in the broadcast industry, 17 of which have been spent in sales leadership and general management.
Before joining Pixotope, Dowling worked in various positions with graphics, virtual studio and cloud/SaaS vendors including Sony, Ross Video and ORAD.
If you enjoyed this article and want to receive more valuable industry content like this, click here to sign up for our digital newsletters!