AV News to Know Oct. 16, 2020: New Products, Cool Projects and People in New Places
In this week's edition: Datapath launches partner program, Titletown gets digital signage enhancement and Atlona adds VP of product management.
Leave a Comment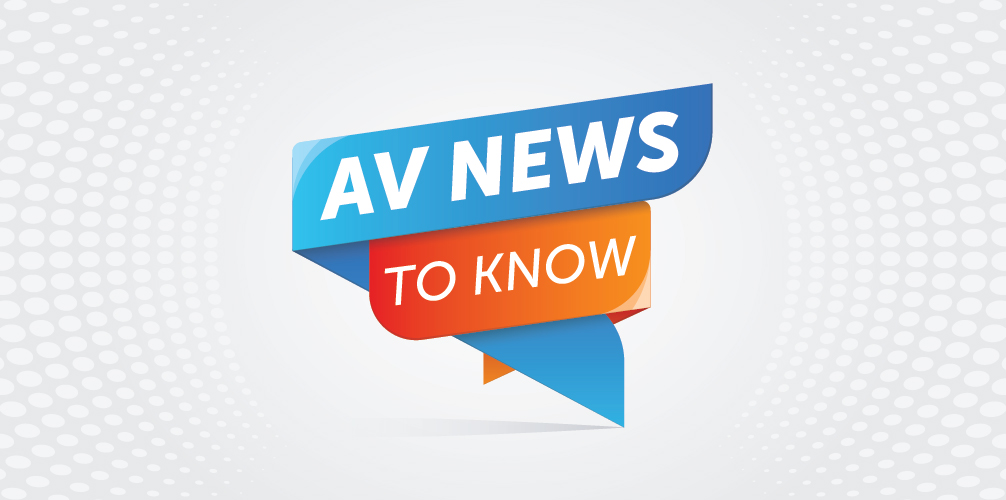 Here's a closer look at some of the AV news, products and projects you might have missed this week. We call it AV News to Know:
New AV Products
BenQ Shipping RP02 Series Interactive Flat Panels for Meeting Rooms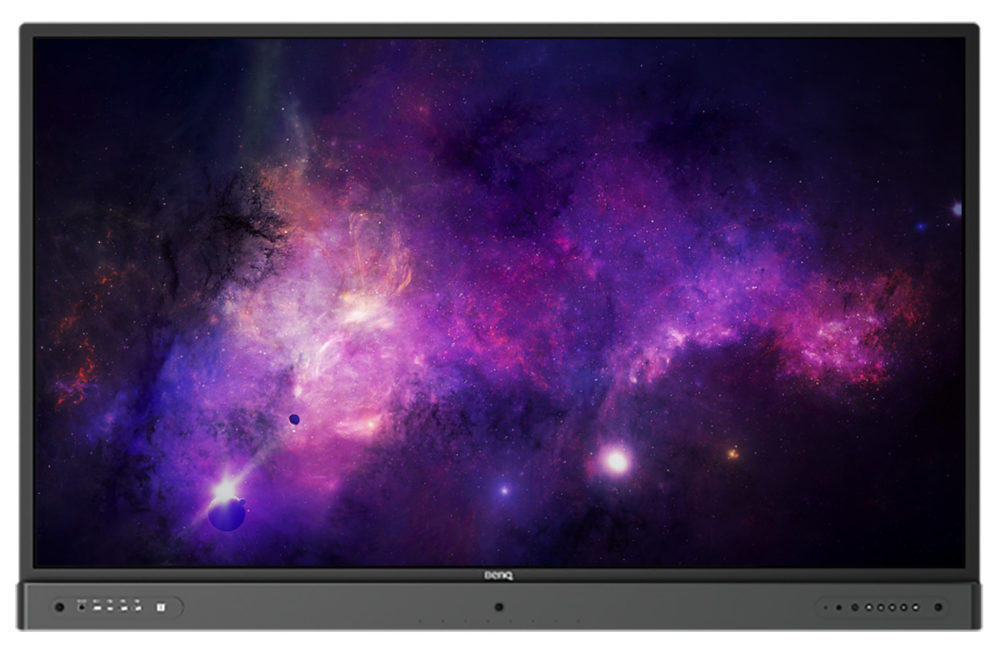 BenQ is now shipping its new RP02 Series interactive flat panels (IFPs), which are suited for in-person and remote collaborative meetings.
The cloud-enabled RP02 Series IFPs feature cloud whiteboarding for Windows and Android, new user interface and annotation tools, mobile interactivity, duo screen, and messaging capabilities.
The 4K UHD IFP series is available in three models: the 65″ RP6502, 75″ RP7502, and 86″ RP8602.
Videotel Digital Adds to Touchless Product Line for Digital Signage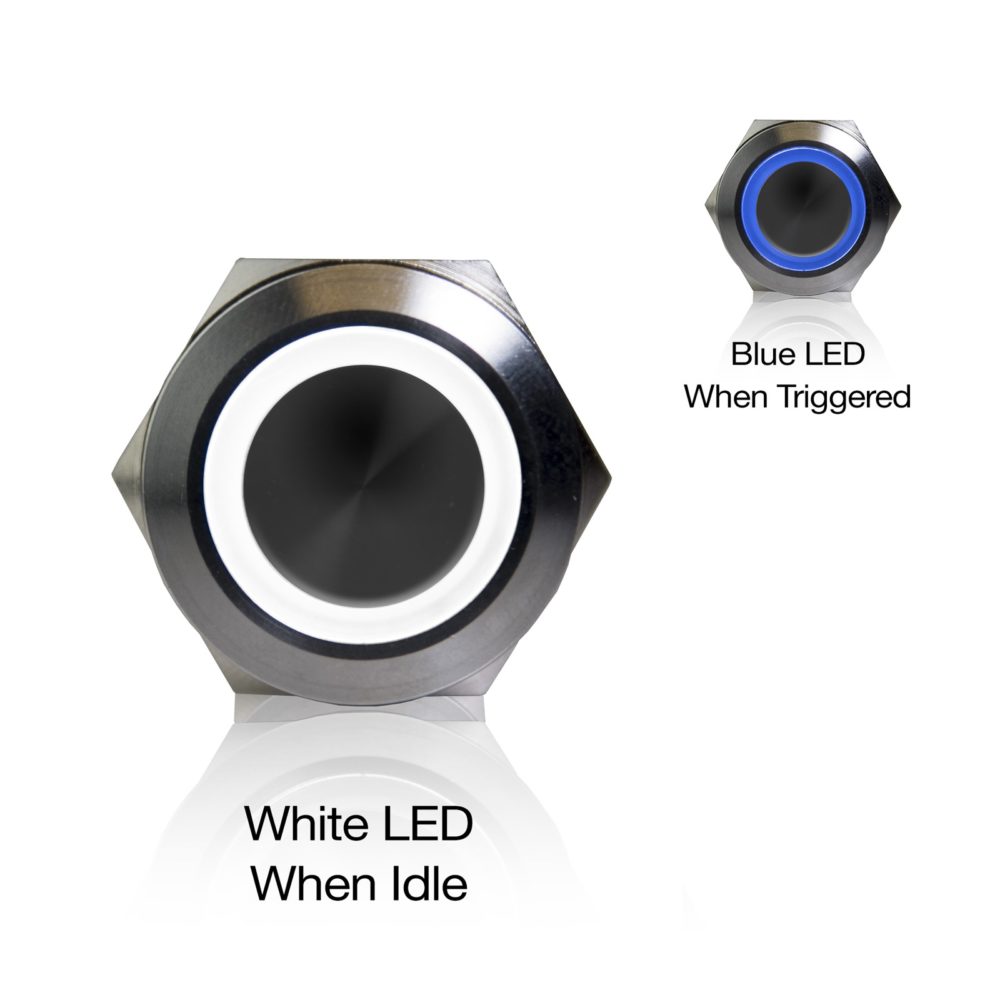 Videotel's new infrared touchless buttons allow touchless triggering within 3 inches of the surface eliminating the need for physical contact and will include a change of color signaling the user that the button has responded.
Videotel MOVE, SENSE, WAVE, TAP and QR are compatible with Videotel's exclusive 4K VP90 and VP71XD industrial media players.
Critical Alert Launches Align Reseller Program
Critical Alert this week announced the launch of its Align Reseller Program, providing partners the opportunity to sell, install and support the company's innovative product lines.
Critical Alert offers a solution set of enterprise-class, software-based products, services and strategies including CommonPath Enterprise that enable hospitals and healthcare enterprises to give patients a voice, empower clinical staff with actionable intelligence.
Datapath Launch Channel Partner Program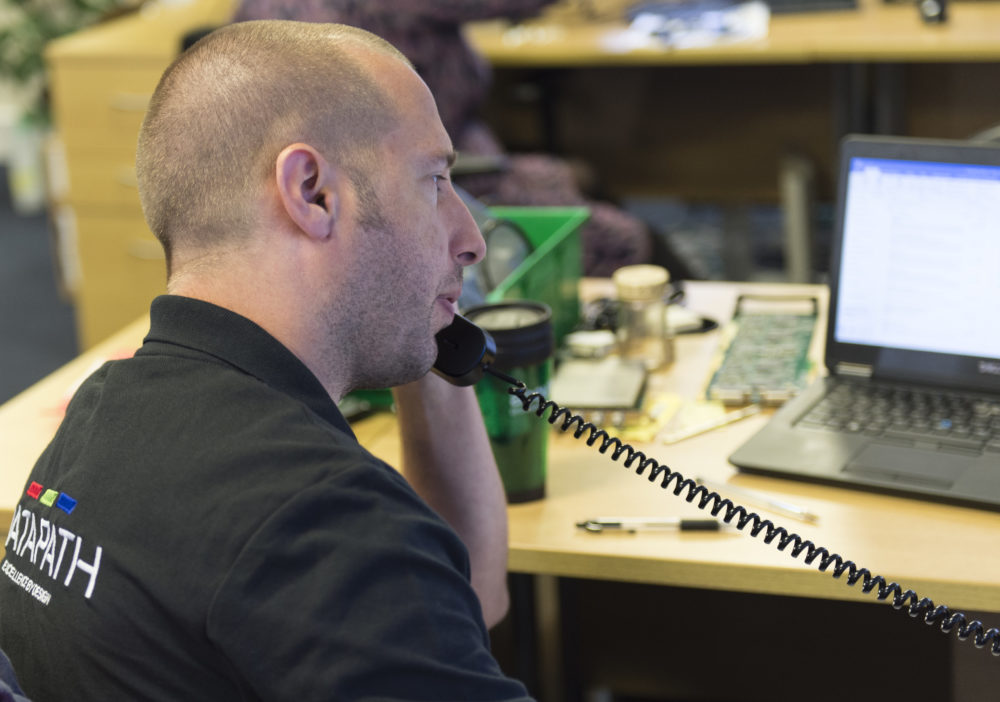 Datapath has launched a new Channel Partner Program – designed to strengthen customer and partner relationships by providing a comprehensive solutions, services and support offering as the world adapts to a new workplace dynamic.
Operating as a tier-based initiative, the program sees Datapath partners benefit from exclusive benefits on pricing, technical support and training.
When becoming a Channel Partner, Datapath will provide guidance detailing all the standards and expectations to which partners are entitled.
Panasonic Releases Two New Series of Pro 4K Displays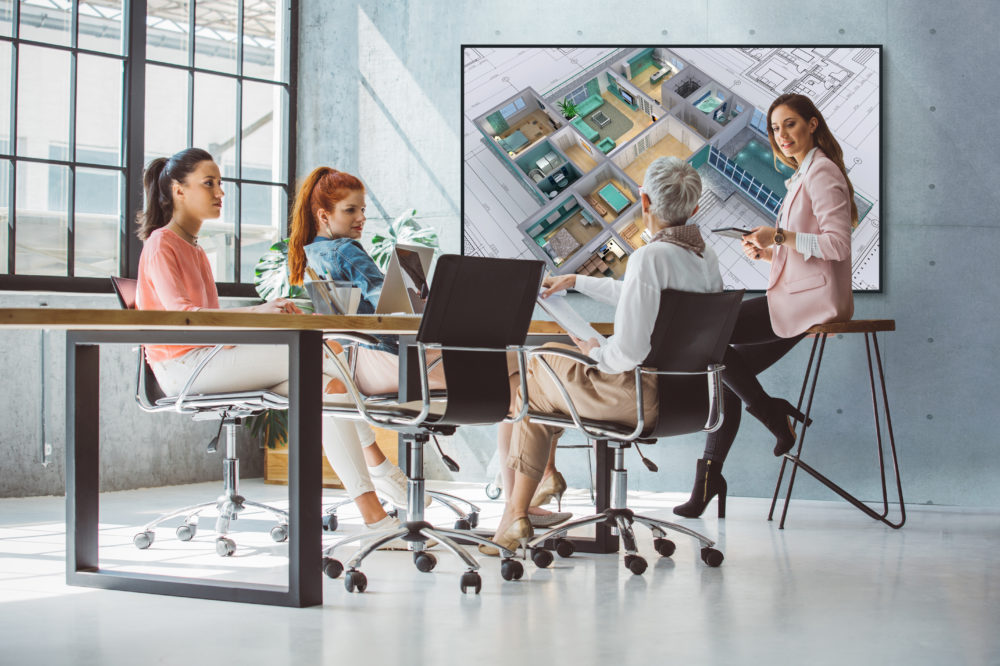 Panasonic has announced the availability of two new Series of 4K UHD LCD displays.
The SQE1 Series is a lineup of advanced professional displays designed for around-the-clock operation to provide public information or retail signage or for use in a conference meeting environment.
The CQE1 Series is a business level lineup of displays with 4K picture quality designed for the meeting and classroom, retail and hospitality industry.
MXL Microphones Unveils REVELATION MINI FET Mic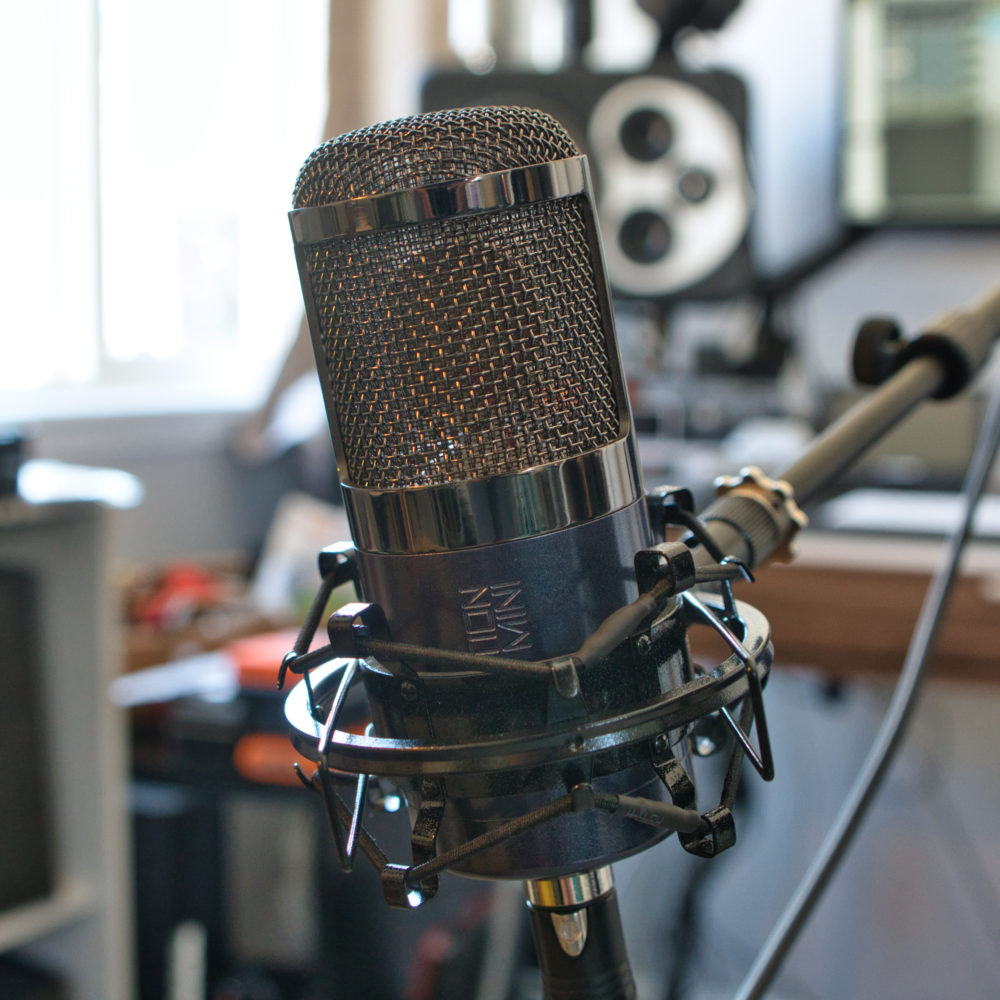 MXL Microphones welcomes a new addition to its microphone lineup, the REVELATION MINI FET.
MXL's REVELATION MINI FET utilizes a 32mm center terminating, gold-sputtered capsule combined with a low noise circuit to provide sound in a range of applications.
The REVELATION MINI FET focuses on the mid-range and lower frequencies. This design results in recordings with less hum and more music. Additionally, the inclusion of a three-stage pad (0, -10dB, -20dB) provides the flexibility needed for recording high SPL sources, such as horns and kickdrums.
d&b audiotechnik and Autograph Launch d&b Fanblock
German audio technology and solution company d&b audiotechnik this week announced the company has partnered with leading theatrical and creative sound designer, Autograph, to co-develop and launch a stadium sound application, creating a live crowd atmosphere at empty sports events.
The venture, powered by Autograph Stadium Sound, delivers a real-time controlled, sound solution to venues without fans or with a reduced number of fans on site.
Using a d&b sound system design positioned within an arena, d&b Fanblock creates a multi-channel surround sound system which, when combined with Autograph's playback software, means stadiums are once again filled with the sound of fans.
Extron Introduces Companion Amplifier to In-Ceiling Subwoofer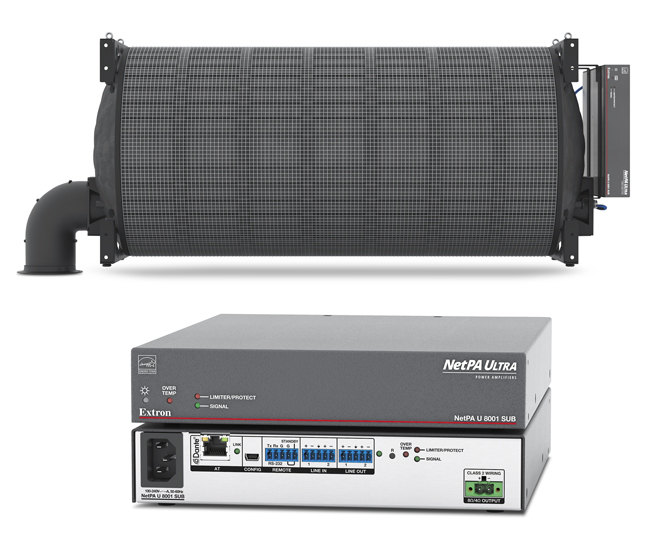 Extron this week introduced the NetPA U 8001 SUB, an ENERGY STAR qualified subwoofer amplifier that delivers 800 watts in a plenum rated enclosure that mounts directly to our SF 10C SUB in‑ceiling subwoofer.
Dante Domain Manager and AES67 support ensure compatibility with enterprise configurations and other network audio devices. With its integrated DSP for processing, the NetPA U 8001 SUB amplifier is the perfect companion to the Extron SF 10C SUB subwoofer.
Audio Visual Projects
Good News Heard Better Than Ever with KLANG At Good News Church
First established in 1936 as Glad Tidings Church, Good News Church, located atop the hill at 75th and Hickory in Omaha, Neb., eventually chose to modernize its name to better reflect the language of current times.
Much more recently, that same impetus to remain fresh and relevant also prompted the church to modernize its sound system with the addition of a DiGiCo SD12 mixing console and KLANG:fabrik immersive IEM mixing solution, both supplied by the local office of Conference Technologies, Inc.
According to Good News Band Leader Aaron Ott, who has also served as the lead keyboard player there for the past 13 years, the church took on an extensive update of its audio facilities, upgrading everything except the loudspeaker system of its 750-seat auditorium, which was built in 1975 following the destruction of the previous worship space by one of the worst tornadoes in Omaha's recorded history.
"Our monitor world, in particular, was actually quite behind the times," said Ott. "We've used in-ear monitors for a dozen years, but we were using mono mixes directly from our old mixing console.
"We really needed additional monitor mixes for our team, and we knew we needed stereo, at least, but we had never been sold on other personal monitoring solutions due to their limited channel counts and extra clutter they brought to the stage," he said.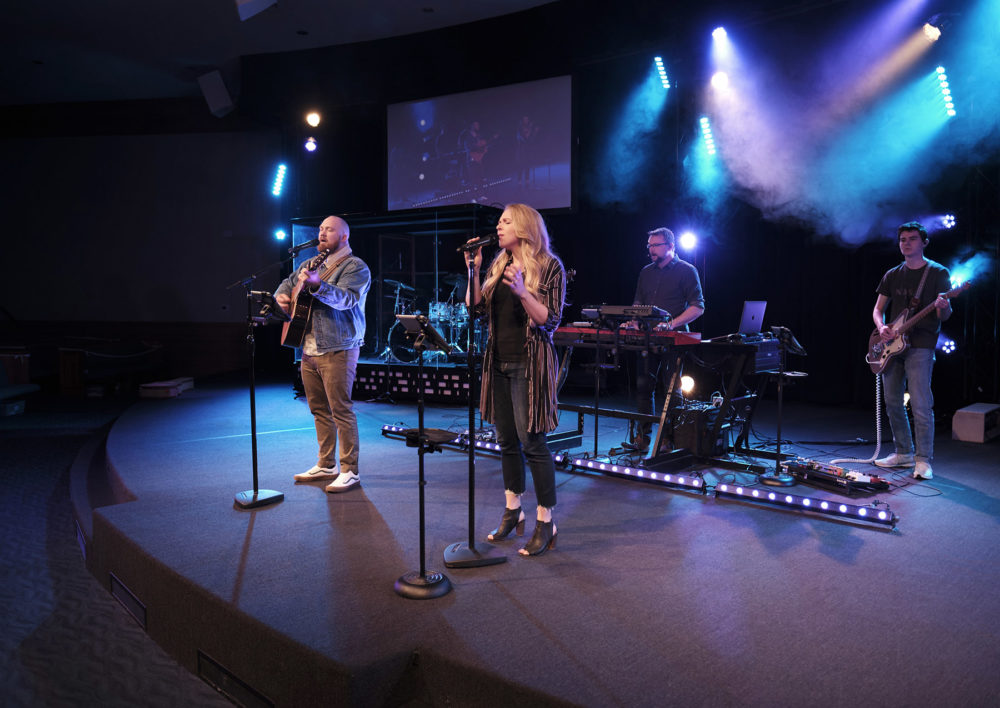 Upon learning that Church of the Resurrection in Leawood, Kansas used a KLANG system, the two reached out to coordinate a visit during a weekend service to experience their system and see how they were using it.
Both Ott and Peteler were duly impressed and quickly contacted Ben Shipman at AVA Reps, who supplied Good News with a DiGiCo SD12 and KLANG:fabrik for a few days of testing.
"We needed eight to 10 discrete monitor mixes with 48 input channels," said Peteler. "Mixing 48 channels with surround processing allowed each fabrik to deliver four fully immersive monitor mixes, requiring three fabriks to meet our minimum with a few extra mixes."
Good News Church's new SD12 is paired with MADI and Dante audio networks, three KLANG:fabrik units for 12 immersive monitor mixes, and a Dante-based multitrack recording system.
Audio arrives at the SD12 via the MADI SD-Rack or via Dante. The console then pushes out 48 monitor channels via MADI to the daisy-chained KLANG:fabriks.
The church's own tech team pre-staged most of the new system in a second location to build the network, test the signal chain, and configure all the routings. "Lifting and shifting" into the auditorium was then seamlessly accomplished mid-week between services.
Like many of today's other churches, the Good News worship team performs a wide variety of musical styles, including modern pop-rock, contemporary Christian, gospel, electronic, acoustic, and jazz, and occasionally brings in additional instrumentalists—violin, cello, saxophone, and more—for special events.
Prior to the pandemic, the church also regularly hosted a diverse 40-voice gospel choir that Ott describes as "a huge part of our culture," which has now been temporarily replaced with smaller vocal ensembles.
Each musician and vocalist has a dedicated iPad for managing their monitor mix during rehearsals as well as for displaying chord charts or lyrics during the services.
Ott additionally has the KLANG:app running on his keys rig computer, while Peteler also has the same app on his computer at the front-of-house mix position if assistance is needed.
"Moving to the new setup, I figured it might take us a while to fine-tune everything, but the transition was quite fast and painless," said Peteler. "Over the first few weeks as we rehearsed with it and adjusted to mixing in surround, trying different configurations, our confidence quickly grew."
The rest of the worship team has embraced the new setup as well.
"I've been able to find that motivation and excitement in playing live guitar that I hadn't realized how much had been missing," said Eric Klebba, one of the electric guitarists. "Now, I'm not only able to hone in on my own tone and technique more precisely, but also narrow in on the nuances of what all of my other fellow musicians are producing."
John Lawman, another electric guitarist, agreed.
"Having the capability to place every instrument in the area I want, to give myself full surround sound, is extremely beneficial," he said. "I can much more easily distinguish every other musician and hear if I am playing overly similar or conflicting parts, which helps me know that I should play something different."
Good News Church doesn't have a separate monitor console, but, as Peteler noted, "Even if we have new vocalists or entry-level musicians join the worship team that don't know how to dial in a good monitor mix, we find that recalling presets from the lead instrumentalists provides them with a great place to start."
"I absolutely love being able to feel the music—every instrument and vocal—all around me," said worship director Carissa Carter. "It helps us each perform our very best and has been such a tremendous blessing for both the worship team and our congregation."
Titletown Entertainment District Enhanced with Cutting-Edge Digital Signage
SNA Displays recently manufactured two indoor direct-view LED displays for the Titletown Entertainment District in Green Bay, Wisc.
The LED display provider worked with partner and AV integrator Camera Corner Connecting Point (CCCP) which provided project management and general oversight of the project.
Titletown is a 45-acre entertainment complex next to Lambeau Field, home of the Green Bay Packers, that offers dining, shopping, housing, office space, sports medicine and active recreational activities such as skating and tubing.
"When we first started working with the teams here at Titletown Development and Titletown Tech, designing their technology needs for the new facility, what they were really going for in the large, open common area was a wow factor," said Gary Huebner, account executive at CCCP.
"We looked at the facility design and there was going to be so many windows and it's such a large space with so much ambient light that we really needed a solution that would work for any event in that space," he said.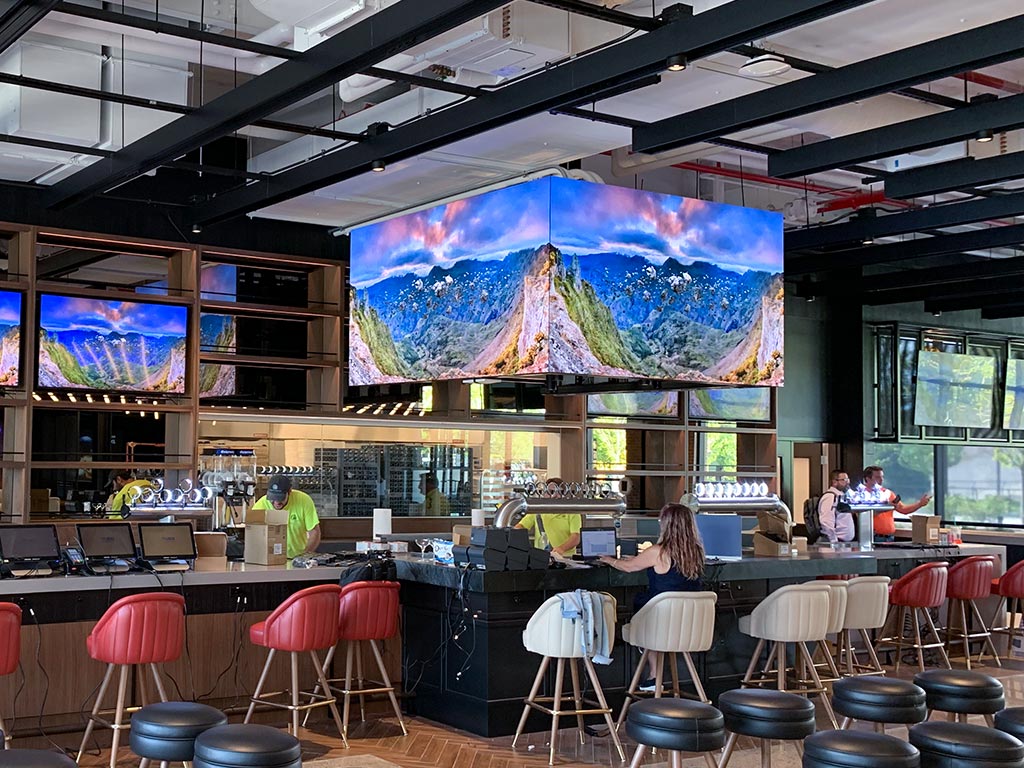 One of Titletown's premier attractions is The Turn, an 11,000-square-foot dining and entertainment venue featuring Topgolf Swing Suite simulator bays. The Turn now features a 1.92 mm pixel pitch LED "cube" from SNA Displays' BRILLIANT line of interior products.
The three-sided digital display is suspended from the ceiling above the main sports bar on a U-shaped custom steel structure that Camera Corner made from two 3-inch HSS tubes to accommodate the display.
The screen features a variety of live and scheduled content, including gameday broadcasts. Each side is 4'5″ high by 7'10" (702 x 1,248 pixels), and they are set at 90-degree angles so that the display can be seen from many vantage points in the bar. In total, the display system includes 2.6 million pixels.
"The SNA displays are showstoppers and provide great views no matter where you're standing within The Turn," said Jackie Krutz, manager of Titletown residential and programs. "When working with Camera Corner Connecting Point, Titletown wanted to tie in technology into its environment.
"From presentations and events at Titletown Tech to gameday at The Turn, we wanted a statement piece for each space," she said.
The second screen, from SNA Displays' BOLD line of interior LED products, is located in a nearby office space. A more traditional lobby video wall, this display uses a pixel pitch of 2.5 mm at the high-definition (HD) resolution of 1,080 x 1,920, making the display 8'10" high by 15'9″ wide.
"Camera Corner was a great integrator to work with for this project," said Nick Gioia, project manager for SNA Displays. "Their project managers, installers, and technicians worked with our install team, and everything went very smoothly from start to finish."
People and Places
Atlona Promotes David Shamir to VP of Product Management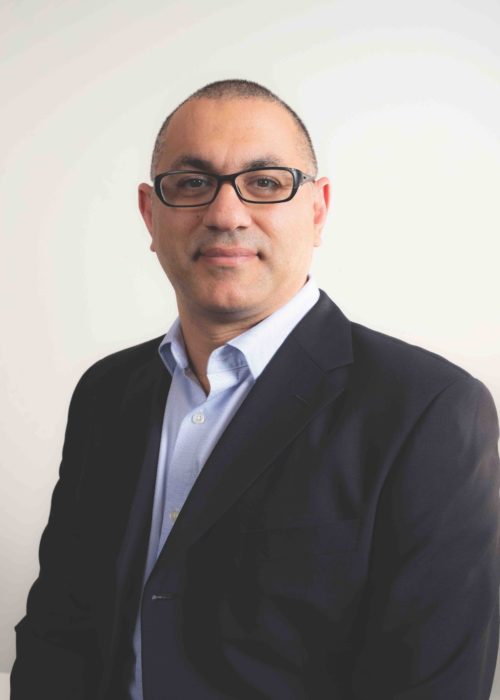 Atlona, a Panduit company, has promoted David Shamir to VP of Product Management.
Shamir will continue to lead the company's product strategy while expanding his responsibilities to oversee engineering and product development.
Peter Glättli Takes Over Research and Development at Riedel Communications
Riedel Communications has entered a new era of technology innovation with the promotion of Peter Glättli to director of research and development.
Glättli will assume responsibility for Riedel's five main development hubs, aiming to advance the company's IP-enabled hardware and software solutions. He moves into his new role after two years as head of R&D in Riedel's Zurich location, where he led teams in Switzerland and Germany to develop advanced audio engine technologies.
Prior to joining Riedel, Glättli had been head of development for Studer/Harman International since 2012, where he was responsible for development of the Studer and Soundcraft product lines of high-end audio mixing consoles.
Glättli also served for more than 14 years at Super Computing Systems AG in various engineering, development, and management roles, including head of the machine vision group and head of software.
Mood Media Appoints Paul Jankauskas to Lead Mood Content Platforms
Mood Media this week announced the hiring of Paul Jankauskas as its new senior VP of Mood Content Platforms.
Jankauskas will oversee the Mood Content Network, a media platform that enables brand partners to transform their in-store audio and visual channels into new revenue streams by sharing paid, relevant and complementary entertainment, education and promotional content with customers.
CP Communications Names Lowell Beckner as General Manager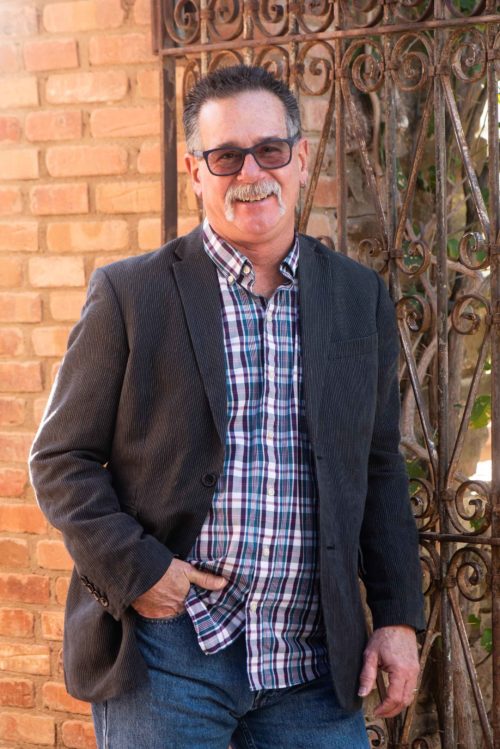 CP Communications has appointed Lowell Beckner as general manager.
Beckner will focus on growing CP Communications' in-house production business for broadcast and AV projects at its St. Petersburg, Fla., headquarters, anchored by the new company's soon-to-launch Red House Streaming Studios. He will oversee the final stages leading up to the studio's launch in November.
Beckner joins CP Communications with more than two decades of engineering, sales, and management in the broadcast industry.