How To Win an Audio Visual RFP, and Why Texadia Prefers Design-Build Over Design-Bid
Responding to an audio visual RFP is tricky, but here's why Texadia thinks design-build triumphs over design-bid and why that matters to your value prop.
Leave a Comment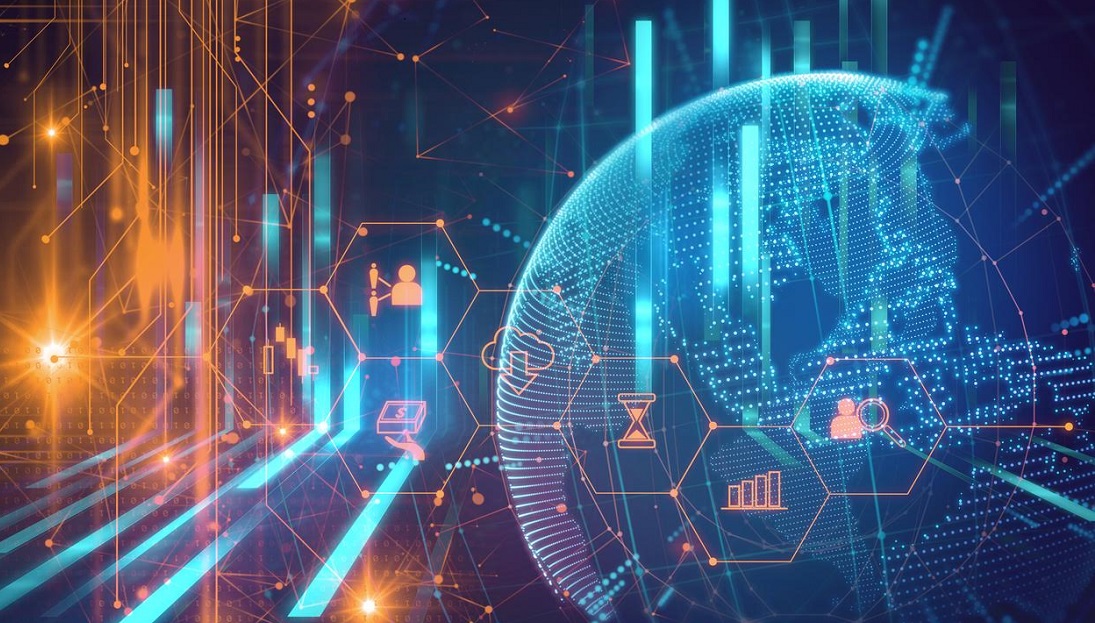 When it comes time for your client to choose an audio visual RFP regarding an AV technology upgrade, they have a choice: should the client go the design-bid route and hire an AV Consultant to create a design for them? Or should they go directly to an experienced AV integration firm for the design-build approach?
I have spent the past 15 years managing successful AV integration firms. Many of the projects that we have completed over that time fall into the design-bid category where we partnered with an AV consultant that provided us with a system specification and a set of bid drawings to work off of.
I came to realize the benefits our customers experience working directly with a professional design-build integration firm. Here's why design-build doesn't have to be a pipe dream:
Project Responsibility (Time)
One of the most common issues with having both a consultant and an integrator involved has been determining the responsibility of the project design. Who is ultimately responsible if something does not go as planned or if the system does not work as planned?
The consultant may have specified a solution based on a solid theory or on a manufacturer's performance specification, but as integrators with real world experience, we know that many things change when it comes time to connect all the equipment together.
Some equipment simply will not work well together and this is something learned in the field and not always realized on paper.
Design-build firms are on the front line each and every day, working directly with the product manufacturers, solving problems and learning from those experiences. This type of real world experience gives the integrator the ability to design and deliver an easy to use, reliable, and proven solution the first time.
Related: Are You Missing What's Most Important in Your Client's Digital Signage RFPs? Take the Quiz
Experience (Time)
We touch the technology everyday and are much more in tune with the latest technologies. More importantly, we know how they work together (think 4K video distribution, HDCP handshakes, HDBaseT, Baluns, Cat 6a, Fiber, etc).
Design-build is suited towards the end user experience – a good design-build integrator identifies AV project needs by asking end users what their requirements /and expectations are, then provides solutions based on a thorough needs analysis.
What about working with General Contractors? We are always the last subcontractor in on the project. The successful integrator has an experienced team that manages this process and effectively communicates throughout the installation process.
Time (Money)
The design-build approach is much more efficient than design-bid and allows the integrator to meet the client's expectations quickly with fewer design meetings and no third-party assumptions.
For instance, if the integrator is involved with the customer's needs assessment from the very beginning, expectations would have been set immediately and all questions would be answered before the design process even began.
In some cases, the integrator would already have a budget to work with, which eliminates the need to "value engineer."
The design-build approach is much more efficient than design-bid and allows the integrator to meet the client's expectations quickly with fewer design meetings and no third-party assumptions.
But most importantly, the integrator and the customer are on the same page from the very beginning.
This establishes a trusted relationship between the two which ultimately results in the customer's expectations being met throughout every step of the process.
As many of us know, the audio visual RFP process is extremely time consuming and costly not only to the client but to the integrators as well.
The amount of resources it takes to review the design in detail (which you must do), researching the parts that are specified to confirm they work together, get pricing from multiple vendors, and then enter all this information to complete the audio visual RFP is a huge cost to the integrator.
The end result is that the client is told he will get better pricing because we compete against each other, we lower our margins and try to win the client's business. But is this really best for the client in the long run? I really don't think it is. I could write a separate post why, but will save that for another time.
Certifications (Time and Money)
A great question for your client to ask is: What are the certifications of the designer of your system (Consultant or AV Integrator?) I think this often times overlooked by the client.
There is a reason why there are not that many CTS-Ds (Certified Technology Specialist – Design) out there. These are people who love their craft and have spent years learning about the nuances of AV design work.
Talk to your client about the certifications that your company has. AV integrators are constantly making investments in training certifications for their people.
Most AV integrators spend thousands of dollars each year making sure their technicians, project managers, designers and programmers have the latest product certifications. This is another huge cost to the integrator but an investment that must be made that demonstrates your commitment to the industry and to your client.
Project Cost (Money) – Why pay for something twice?
Many customers don't realize that in a design-bid situation, the drawings and specification provided to the integrator are not always 100% complete and are considered to be "for bid reference only."
Or it was designed 18 months ago and all the equipment has changed. So when the contract is awarded, now the actual design takes place.
This is why, in most cases, it is required for the integrator to develop and submit a more detailed and accurate set of drawings called "shop drawings" to build off of.
This service is something that the integrator must charge for, causing the customer to pay for design services twice. This seems to be a waste of the customer's time and money.
Service & Support (Money) – Who are you going to call?
Our industry is getting better at selling services after the sale and it should be a must-have when your client makes an investment in technology.
Cisco, Microsoft all have maintenance associated with most their products – so should we! When you are dealing with technology, equipment will sometimes fail or software needs to be updated.
Another important benefit to working with a design-build integrator is the continued support and maintenance offered to our customers.
When dealing directly with a design build integrator, the job does not end when the install is completed. That is really when the project starts. Training, support, maintenance are all vital to keeping your clients investment working smoothly.
The goal for the integrator is to partner with our customers and continue to be a valued resource for them far beyond the project sign-off.
Price (Time and Money)
I laugh at this one because I am a firm believer that you get what you pay for. Is there anything worse than a company's procurement department devaluing your services?
Do you feel good at winning a job with a price that you can't make money on? Does your client want the lowest price, or the best customer experience and support after the sale? These items are usually mutually exclusive.
Winning The RFP for AV services
Design-build offers significant advantages over design-bid. The most important being time and money. The single biggest obstacle the client needs to understand and overcome is the perception that they will be paying too much because their project is not competitively bid.
I would argue that most successful integrators that offer design build to their clients and to overcome this obstacle, the customer should spend a significant amount of time qualifying the design-build integrator he or she interviews.
How much are they paying the consultant to write an audio visual RFP and pick an integrator? How many integrators work directly with their clients and design amazing systems at a fair price? What happens to that relationship when we try to charge too much? We lose that relationship.
A successful design-build relationship requires a high level of trust in the experience and capabilities of the integrator. I firmly believe there is room for both the Consultant and the AV integrator based on the scope and complexity of the project — but I don't know when the shift happened that AV integrators needed external oversight to design and install AV projects.
The number one goal is for you to build a solid client relationship and not only meet, but exceed the customers' expectations on the audio visual RFP the first time and every time. At the end of the day we all know we are only as good as our last project!