Coronavirus Safety Checklist: 4 Considerations Before Sending Out Your Technicians
An expert offers 4 important tips for creating a coronavirus safety checklist to use before dispatching your technicians to projects.
Leave a Comment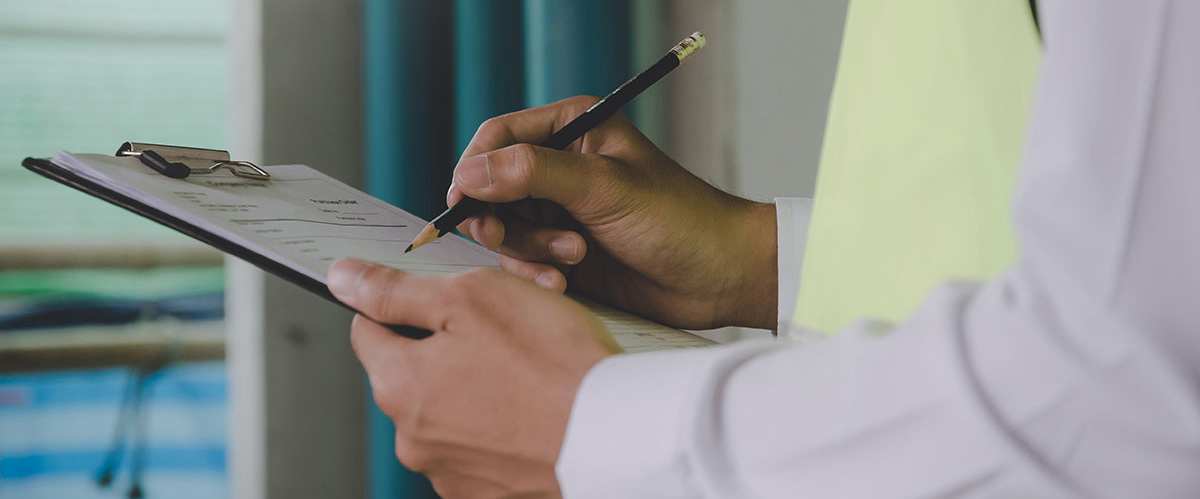 Custom integrators have been designated as "essential, critical infrastructure workers" by the U.S. Department of Homeland Security (DHS) during the COVID-19 outbreak and therefore can continue to work. But it is absolutely vital that integrators create a coronavirus safety checklist for their company.
During the crisis, customers more than ever will need (or just want) an upgraded network in order to work from home, wellness solutions like indoor air quality monitors and filters, and even larger TVs and better speakers to keep them entertained while they shelter-in-place.
The key question is will clients feel comfortable having you or your technicians in their homes during this crisis? They can, if you take the proper precautions and communicate those steps to your customers.
Here are 4 items that should be part of your coronavirus safety protocol checklist.
Screen Clients' Health Before Dispatch
"It is a best practice to confirm all appointments in advance and screen all clients by phone for symptoms before sending any technician out," advises Jennifer Kirschenbaum of Kirschenbaum & Kirschenbaum, a New York-based legal firm specializing in the low-voltage industry. "You can also have the technician confirm any fevers on site before he enters the home."
Screen Techs' Health Daily; Have Them Sign Off on Their Own Health
Kirschenbaum recommends integrators screen every technician daily for their health, looking for any symptoms of the virus, and have the technician sign off that they are OK and healthy enough to work. Any technician with a fever or symptom should not be allowed back to work for at least 24 hours.
Put in place measures for any employee who has personally traveled or been in close contact with a person who has traveled outside the United States within the past 30 days.
Adopt an OSHA/DOL Safety Checklist
It is a good idea to adopt a Coronavirus safety checklist from the Occupational Safety & Health Administration (OSHA) or U.S. Department of Labor to follow. Among the items that would be basic common sense tactics could include:
Equip each vehicle with commercial-grade disinfecting wipes, hand sanitizer, masks and large plastic bags.
Wash hands frequently for the WHO and CDD recommended 20 seconds or use hand sanitizer with the advised 60% alcohol rating. Have it readily available in all vehicles and in your showroom.
Carry disinfectant wipes to wipe all surfaces in the home, including touchpanels, keypads and switches. Wipe down all unboxed components prior to installation.
Wear disposable coveralls, gloves and booties (Reports from China indicated the virus could be spread by simply stepping in the saliva or spit from an infected person on the sidewalk, carrying it into the home on the carpet, then touch the carpet.)
Disinfect tools with wipes every night
Sanitize all cardboard boxes from the jobsite nightly, placing them in plastic bags for disposal.
Lay down tarps on all surfaces.
Maintain the recommended 6 feet of social distance from the client while on jobsite, and refrain from shaking hands for the time being.
Wear N-95 masks if the client desires.
Create a General Release Form for Clients to Sign
While you cannot stop a client from alleging that you or one of your technicians infected them with the virus, it would be difficult to prove.
"At this point you are very insulated because the disease is so widespread there is no longer community tracing," says Kirschenbaum.
"It is a good idea to adopt a general release that customers must sign before receiving on-site service."
This article premiered on our sister site, CE Pro.
If you enjoyed this article and want to receive more valuable industry content like this, click here to sign up for our digital newsletters!