Electrosonic Announces Nico Åhlström as CFO
As CFO of Electrosonic, Nico Åhlström will further strengthen the company's commitment to financial excellence and strategic growth.
Leave a Comment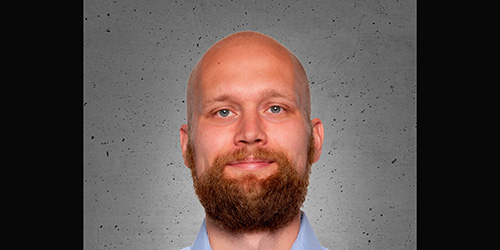 Electrosonic, global provider of audiovisual and experiential technology solutions, announced Nico Åhlström in the position of chief financial officer. Per the company, Åhlström brings a wealth of experience and expertise to this pivotal role. Thus, he will further strengthen Electrosonic's commitment to financial excellence and strategic growth.
In this role, Åhlström will oversee financial planning and strategy at Electrosonic and serve as a member of the global executive leadership team. Per a statement, Åhlström is rejoining the company after serving in various roles from 2016 until 2022. He most recently served as VP of business transformation.
"I'm delighted to rejoin Electrosonic as Chief Financial Officer and to be part of Electrosonic's Global Leadership Team," says Åhlström. "It's amazing to be part of a company with such a long-storied history in delivering cutting-edge technology solutions to our clients and partners, transforming how we live, work and play."
Before joining Electrosonic, Åhlström worked at Deloitte and at a family office. Åhlström also gained his Master's Degree in Accounting and Finance and Private Law, the company states.
"We are excited to welcome Nico Åhlström as our new CFO," remarks Ewan Smith, CEO of Electrosonic. "Nico's deep financial acumen, coupled with his passion for technology and innovation, make him an exceptional addition to our executive team. As Electrosonic continues to expand its global presence and evolve its technology offerings; Nico's leadership will be instrumental in shaping our financial strategies to support our clients and partners worldwide."
If you enjoyed this article and want to receive more valuable industry content like this, click here to sign up for our digital newsletters!