The Four Cs of Reopening and How AV Integrators Can Help
Contact, confinement, crowd and choices represent four areas where AV integrators and manufacturers can help people live in the 'new normal' post-pandemic.
Leave a Comment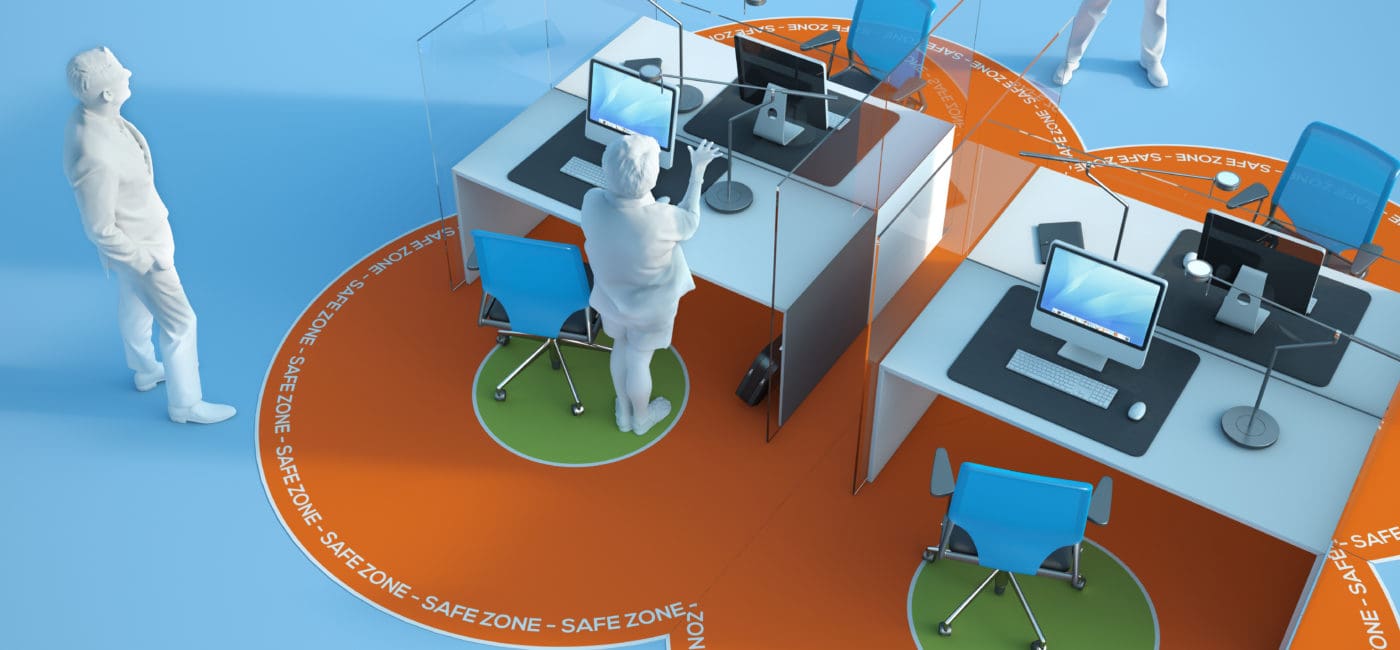 Most people know about the four Cs of diamonds—cut, clarity, color and carat weight—and now, as we're starting to see more businesses and industries reopening as the number of coronavirus patients dips, it's time to consider the four Cs of reopening your business.
AV integrators will play an important role in these four Cs, laid out recently in The Boston Globe: contact, confinement, crowd and choices. Let's run through each of the four Cs to outline where integrators can find opportunities in this proverbial "new normal."
Contact
We all know about the advice of standing six feet apart whenever possible, even when wearing a mask or even when your health seems as normal as possible, in part because many of those with COVID-19 don't show symptoms right away, if at all, but can still transmit the virus to other people.
When we return to the office, a restaurant, the local shopping mall or any other public space, we'll see redesigned spaces that conform with those spacing guidelines and that means AV integrators are going to have to help people deliver their messages to the same people in different ways than they did before.
Confinement
Keeping the pandemic under control is the focus now that it's made its way across the U.S. and around the world. That will mean keeping those who are even potential risks away from large crowds—or even people they know well, such as coworkers.
Many AV manufacturers are releasing products that will measure temperatures of people who want to enter a public building or a particular room and there will likely be a flood of similar products on the market in the next several months. Security and privacy will be important considerations as well.
Crowd
Limiting the number of people in a particular space has become paramount and AV integrators have products that can help with people counting and other similar analytics that will help business owners rest assured that they're doing everything they can to keep others as safe as possible.
Choices
Even when companies get the all-clear to reopen their offices and employees are invited back to work, chances are things will still be very different and you won't see your full cast of co-workers together any time soon.
We've all become experts by necessity of videoconferencing and learned the intricacies of working from home and remaining productive. Now that we have that expertise, it should give company leaders confidence to enact remote working as a permanent option, but that will still mean considering how to update and enhance cybersecurity and bandwidth issues.