Supreme Court Says Google's Use Of Sun Java API Was Fair Use
The Supreme Court's ruling that Google did not violate copyright laws could help accelerate the tech industry's open source movement.
Leave a Comment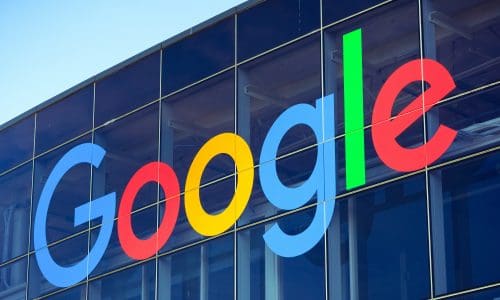 The U.S. Supreme Court has ruled that Google's use of more than 11,000 lines of code copied from Oracle's Java program to create the Android operating system constitutes fair use.
Experts have said a ruling in favor of Google could open the door to more cooperation and information sharing in the tech industry and accelerate the open source movement. A ruling in the other direction, meanwhile, could have opened the door for other lawsuits and potentially stifled innovation.
The decade-long case between the two tech giants stems from when Oracle in 2010 acquired Sun Microsystems, then the owner of the Java platform.
At issue are about 11,500 lines of code from the popular programming language Java platform that Google used to create the Android platform on which many devices and smartphones operate. Using that code made the Android platform compatible with Java
In the 6-2 ruling, the court said Google is not liable to pay the $9 billion in damages that Oracle was seeking for alleged copyright infringement.
"In reviewing that decision, we assume, for argument's sake, that the material was copyrightable. But we hold that the copying here at issue nonetheless constituted a fair use," wrote Justice Stephen Breyer. "Hence, Google's copying did not violate the copyright law."
Read Next: Could The Google v. Oracle Ruling Impact Pro AV?
The Supreme Court heard the case last fall after a previous appeals court ruling found that APIs are not fair use. The tech industry had largely rallied behind Google, as industry giants like Microsoft, Mozilla, Red Hat, IBM and others filing briefs in support of Google's case.
In the 39-page ruling, Breyer wrote that Google took "only what was needed to allow users to put their accrued talents to work in a new and transformative program." Thus, Google's copying of the Sun Java API was fair use.
Ruling in favor of Oracle, Breyer writes, would risk harm to the public by forcing other companies to develop their own APIs and limit creativity of new programs and make Oracle too powerful.
"Oracle alone would hold the key," Breyer wrote. "The result could well prove highly profitable to Oracle (or other firms holding a copyright in computer interfaces). But those profits could well flow from creative improvements, new applications, and new uses developed by users who have learned to work with that interface. To that extent, the lock would interfere with, not further, copyright's basic creativity objectives."
Justices Clarence Thomas and Samuel Alito dissented, with the former writing that Google's use of the copyrighted code "was anything but fair."
What this could mean for pro AV
Steve Greenblatt, president of AV control system company Control Concepts, told Commercial Integrator last fall that there may no immediate impact in the pro AV industry, but it could help change the industry in the long run.
"For us, or for an integrator, I don't think it has an immediate impact — unless it becomes very visible that anybody can replicate anybody else's API, or what it could do is bring attention to the fact that maybe we need to all agree on one consistent API," Greenblatt says.
"That's been something that's been talked about for many, many years in the industry," he says.
Greenblatt calls a scenario in which the AV industry catches up with the rest of the tech and software industry and embraces the open source movement "a wake-up call" since it would make integration a lot easier, but that may come with some potential drawbacks.
"But what it also does is it is going to lessen the value that can be provided, whether it's software development or trying to overcome the technical hurdles of making equipment work together," Greenblatt says. "It can be looked at both ways – whereas integrators earn money doing that."