InfoComm 2021: Full Vaccination or Negative Test Result Required
If you're planning on going to InfoComm this October, plan on bringing either proof of full vaccination or a negative test result.
Leave a Comment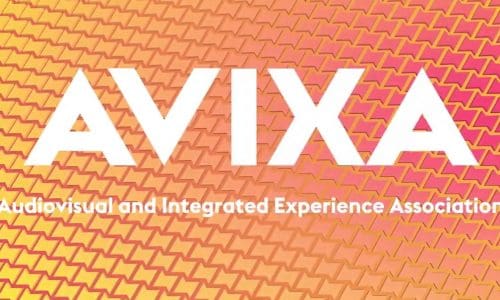 Shortly after requiring that attending or exhibiting at InfoComm in October wear a mask and socially distance, AVIXA is now requiring proof of full vaccination or a recent negative COVID-19 test result.
In an email to the InfoComm community, AVIXA CEO David Labuskes said the organization has been monitoring the situation in Florida, which has experienced a surge in cases drive by the Delta variant and loose public health guidelines.
Earlier this month, Labuskes in another email said masks and social distancing would be required for all, regardless of vaccination status. AVIXA was also evaluating on-site testing, vaccine validation and other safety measures, and apparently decided to go ahead with more stringent protocols.
Driven by a demand to return to in-person events, InfoComm is still scheduled to be held on Oct. 23-29 in Orlando, but AVIXA is also live streaming parts of the event from Oct. 27-29. The virtual program will feature the InfoComm Morning Show, sessions from the Technology Innovation Stage and a daily Wrap-Up Show.
AVIXA will continue to monitor the pandemic and follow all federal, state and local laws, Labuskes said.
Here's the full email:
Dear InfoComm Show Community,

We could not be more excited to welcome you back to InfoComm this October in Orlando to get back to business and celebrate the resiliency of our industry. While enthusiasm is building with so many of you contributing to our All In for InfoComm campaign and exhibitors already preparing for their time on the show floor, we are also regularly monitoring the spread of the COVID 19 Delta variant and want to assure you that we are putting into place a comprehensive plan that prioritizes health and safety for all that attend.

We recently shared that regardless of vaccination status, masks would be required for all, as well as six-foot social distancing is recommended across the Orange County Convention Center and InfoComm events. Over the past several weeks we have also worked to finalize the additional protocols that will maximize the health and safety of all in attendance through guidance from both local and national health authorities including Orlando Health, the Florida Department of Health, and the Centers for Disease Control and Prevention (CDC).

InfoComm has updated its health and safety protocols to require that all who attend the show must provide one of the following: (i) proof of a negative COVID 19 test result OR (ii) proof of full vaccination.

We will continue to monitor guidelines and will follow applicable federal, state, and local laws, adapting our protocols accordingly. We will share updates and details on implementation and other safety measures under consideration. Visit www.infocommshow.org/health-safety for updates.

Multiple indicators show a strong eagerness among the InfoComm show community to return in person, including a high percentage of those who are or intend to be vaccinated, as well as steady attendee registration. We acknowledge some important parts of our community will not be able to participate with us this year, and we, like many of you, are disappointed because we miss being with them and want to reconnect in person. But please know that for those attendees or exhibitors that have decided 2021 isn't their year, we respect and appreciate all of you.

We are also excited to announce our virtual program which will live stream October 27-29 from the InfoComm 2021 in-person event, which will feature the InfoComm Morning Show, sessions from the Technology Innovation Stage and a daily Wrap-Up Show. All to be announced soon.

InfoComm is our opportunity for the industry to reengage and we are ready to provide the largest, most-exciting event in North America focused on the pro AV industry to see the latest technology, learn new skills, and grow your network, while safeguarding those in attendance with practical health and safety protocols.

We genuinely appreciate the support and participation of the InfoComm community and look forward to seeing you in Orlando.

Sincerely,
David Labuskes CTS, CAE, RCDD
CEO, AVIXA

Rochelle Richardson, CEM
SVP, Exhibition and Event Services, AVIXA