Kaseya to Acquire Datto for $6.2 Billion
Kaseya says the acquisition will provide products to both MSPs and internal IT teams with no plans to end products from either firm.
Leave a Comment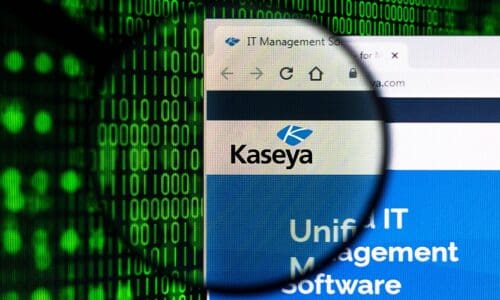 Norwalk, Conn-based IT management and security software provider Kaseya is acquiring Datto, a Miami, Fla.-based security and disaster recovery software provider for managed service providers, for $6.2 billion.
According to a press release, the all-cash transaction will be funded by an equity group led by Insight Partners and including TPG, Temasek and Sixth Street. Datto shareholders will receive $35.50 per share in a transaction which values Datto at approximately $6.2 billion. The offer represents a 52% premium to Datto's unaffected stock price of $23.37 as of March 16, 2022.
Fred Voccola, CEO of Kaseya, said in a statement that Kaseya's global customers will see more functional, innovative an integrated solutions as a result of the acquisition.
Datto has a legendary commitment to its customers and employees. The alignment of our missions and focus makes us a natural fit, that will help our greatly appreciated customers reach new levels of success," Voccola said in a statement. "Kaseya is known for our outstanding track record of retaining the brands and cultures of the companies we acquire and supercharging product quality. We couldn't be more excited about what lies before us – Kaseya and Datto will be better together to serve our customers."
Datto CEO Tim Weller said the company is committed to creating world-class technology for SMBs and delivering it through the firm's MSP network.
"Combining with Kaseya brings together a broader array of technology products to create additional opportunities for MSPs," Weller said. "I'm encouraged by the continued investment in the rapidly-expanding global MSP community, and this transaction is another important validation of the channel."
In a list of FAQs on the transaction, Kaseya said it will continue to provide products to both MSPs and internal IT teams. There are currently no plans to end or phase out products from either company, and the Datto brand will continue to be maintained, according to Kaseya.
Current integrations between the two platforms will be enhanced and new ones will be built for customers, according to Kaseya.
This story originally appeared on Commercial Integrator's sister-site MyTechDecisions.com.