Memorial Service for Navigate Management Consulting Founder Bill Sharer Saturday
Bill Sharer, AV industry consultant and co-founder of Navigate Management Consulting, died Aug. 19 after a two-year battle with cancer. He would have been 75 today.
Leave a Comment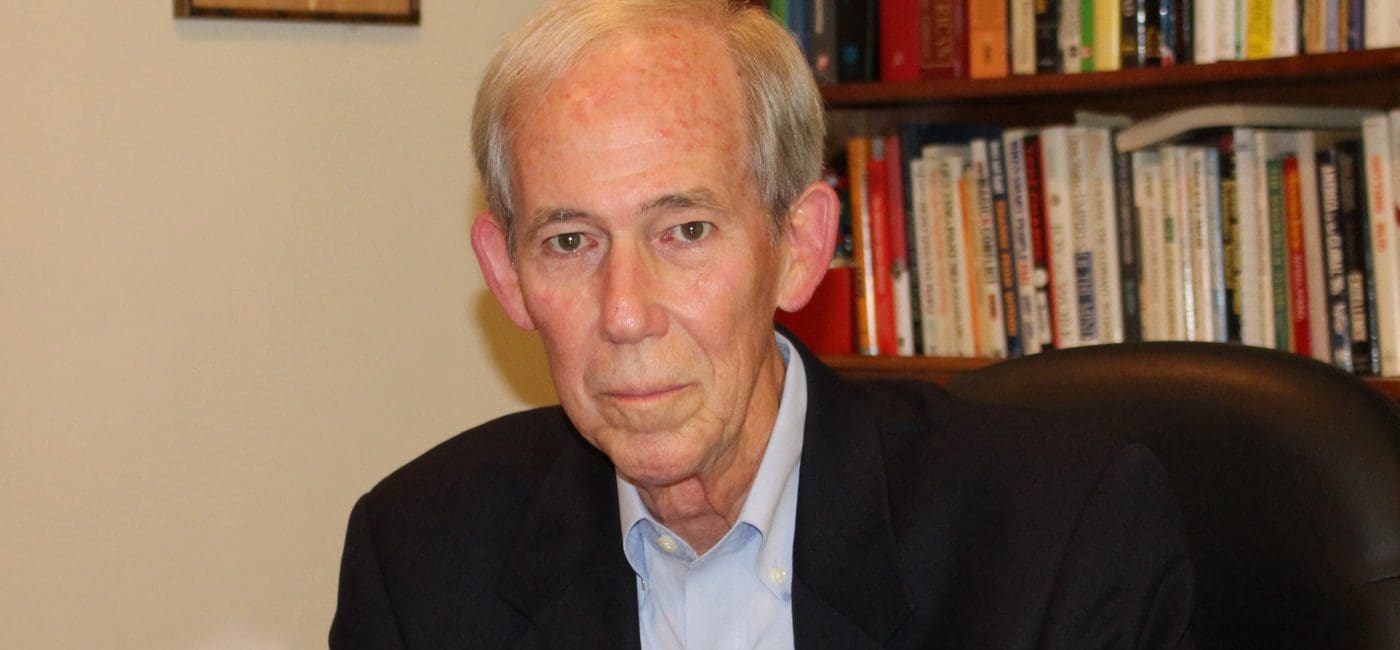 The AV industry will have one final chance to pay their respects to Navigate Management Consulting partner and co-founder Bill Sharer Saturday afternoon during his memorial service in New Jersey.
Calling hours for Sharer will be Saturday from 1 to 2 p.m. at Holcombe-Fisher Funeral Home, 147 Main St. in Flemington, N.J. The memorial service—with full military honors—will follow at the funeral home at 2 p.m. Sharer's internment will be private.
Sharer, who co-founded Navigate Management Consulting in October 2013, died Aug. 19 after a two-year fight with cancer. He was a self-employed marketing consultant for almost 40 years with Exxel Management and later with Navigate Management Consulting.
He would have been 75 today.
Sharer held sales executive positions, including a stint as contract director of global sales for Verrex from 2009 to 2011, in addition to owning and managing his own firms, which trained more than 15,000 people on four continents.
He served on the Professional Education and Training Committee (PETC) for InfoComm International [now AVIXA], where he was a senior faculty member and was named Educator of the Year in 2003.
Memories of Bill Sharer
Brad Malone first met Sharer at InfoComm 2011, where they learned they shared a passion for teaching, consulting and improving organizations.  They had both served in the U.S. Air Force and relied on that experience—rooted in a high sense of morality and integrity—when consulting.
"Bill was always a gentleman and taught me the meaning of being a 'class act'—following through with your commitments, always being aware of the impact of my actions on other people and trying to see the best in them," said Malone.
"He helped me mature as a consultant—and as a person. I will miss his sage advice," he said.
Sharer and Malone met David McNutt at InfoComm 2013 and formed Navigate Management Consulting later that year.
"Bill Sharer brought so much to our firm: history, experience, stable thinking and humor," said McNutt. "I will always appreciate his calm and often-funny demeanor in dealing with complex issues.  He always showed kind, professional courtesy to everyone he met.
"He was a good partner, a good person, and a good friend," he said.
Sharer is survived by his wife of 43 years, Lorraine Bourgeois Sharer; a step-daughter and son-in-law, Robin Yerich and John F. Deardorff, of Flemington, N.J.; a stepson, Alan Scott Yerich, of Centennial, Colo.; his three grandchildren: Ashley Yerich and her spouse, Heather Downey; Benjamin Yerich; and Lucas Yerich; his great-grandson, Wyatt Downey; and his sister, Joyce Sharer.
Contributions in Sharer's memory may be made to the American Cancer Society, P.O. Box 22478, Oklahoma City, OK 73123.