What Could Be in the Next Coronavirus Aid Package
U.S. lawmakers have unveiled their latest proposal to send Coronavirus aid to businesses and unemployed workers, but Congress has yet to come to consensus.
Leave a Comment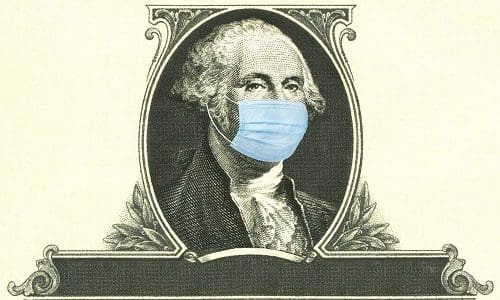 Congress is currently debating another coronavirus aid package, although political parties haven't yet signaled that they're close on a deal to bring a bill to President Donald Trump.
A proposal from Senate Republicans is the latest aid package up for consideration, but it remains unclear how the bill would be changed after other parties and branches propose amendments.
According to CNBC, the bill includes more funding for the Paycheck Protection Program, direct payments to individuals, tax credits and protection from lawsuits.
IF your AV business needs more help, follow this process to see what Congress ultimately passes.
Read Next: Congress to Extend Paycheck Protection Program for Five More Weeks
Here's a brief outline of the latest Coronavirus aid package proposal, as reported by CNBC.
The bill would allocate $190 billion for additional loans through the Paycheck Protection Program. Small businesses with fewer than 300 employees that have seen revenue fall by more than 50% can apply for a second round of aid. $100 billion will go to loans for seasonal businesses in low-income areas that can show revenue reduction of more than 50%.
The bill includes several tax credits for employee retention and other expenses like upgrades to workplaces and testing that help organizations operate safely.
Under the bill, businesses, doctors and schools would be protected from lawsuits with the expcetion of cases of gross negligence or misconduct
The additional federal unemployment insurance would be set at 70% of a worker's previous wages and would replace the $600 per week that ended this week.
The benefit would be set at $200 per week through September on top of what unemployed workers get from their state's unemployment offices. In October, the 70% replacement would take effect up to a maximum of $500 per week.
Americans would get another round of direct payments of $1,200, with $2,400 going to couples. It includes the same qualification as the last direct payments approved in March. They will start to phase out at $75,000 in income per person. Families will receive another $500 per dependent.
Per media reports, Democrats aren't satisfied with that proposal, but additional aid for your business should be included in the next aid package.