An Inside Look at Pro AV Distribution
The value of Pro AV distribution can be felt from every angle of the industry. Integrators and manufacturers alike are seeing the benefits of partnering with strategic distributors.
Content from our Sponsor
Leave a Comment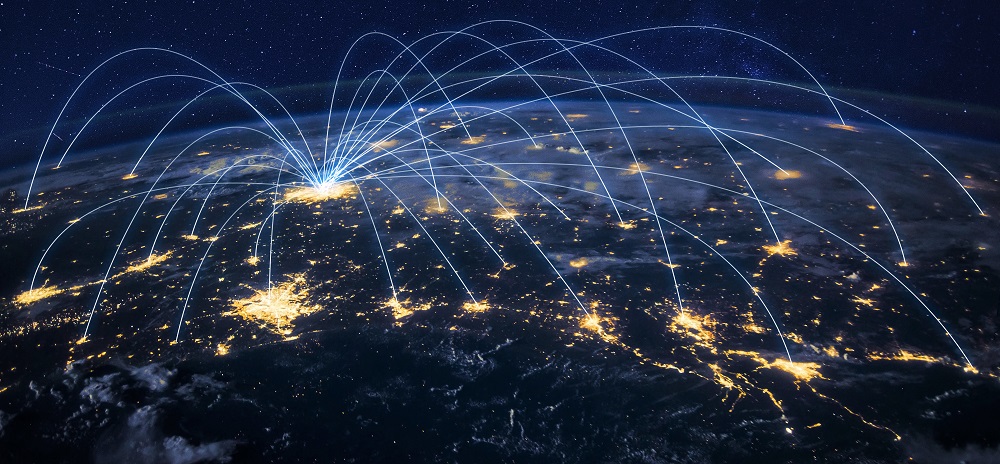 A professional AV installation is a complicated project requiring highly skilled labor and a wide range of physical and technical components. From racks to cables (and wires), to programmable electronics, displays, speakers, cameras, and more, the typical AV job requires complex logistical expertise to coordinate a successful outcome.
In addition, the nature of AV installations means the integrator must often spend considerable time in a customer's location, often disrupting or partially disrupting the use of some or all the customer's office or facility. Any delays of the project due to the availability or delivery of needed components can turn an otherwise routine job into a frustrating and negative experience for the customer and damage the reputation of the integrator.
The typical AV installation requires equipment from multiple manufacturers and if any components are missing, the entire job can come to a screeching halt. Procurement of the necessary products for each new project is time-sensitive and requires a great deal of coordination and organization.
Many integrators have direct relationships with manufacturers and manufacturer's reps and must manage a complicated web of orders and shipments for every new job. As a result, more and more commercial integrators are turning to distributors to streamline their procurement process. This report will look at the many benefits of working with an established AV distributor.
Challenges of Ordering Products
With any Pro AV installation there are several moving parts that integration firms need to keep track of in terms of ordering, tracking, expediting, and receiving products. If even a single product doesn't arrive to the job site on time, then the installation could be delayed – costing the integration firm time and money as a result.
For example, let's imagine that a Pro AV installation requires thirty unique products from twelve different manufacturers. The integrator will have to issue 12 different POs, process, follow up and expedite with 12 different suppliers, process and receive 12 shipments, process 12 invoices and ultimately issue 12 checks and if anything needs to be returned, process multiple RMA requests. Further, the integrator must follow up and make sure to coordinate with all twelve manufacturers to assure that the products arrive on-site in time to be installed.
It takes a talented procurement manager or resource manager just to keep track of this first step in the project life-cycle.
Some of the manufacturers may have sophisticated tracking systems that allow the integrator to view the status of their shipment and when it will arrive. Others may not, and the integrator must simply hope that the products arrive in the right place at the right time. If any of the shipments are delayed for any reason, the project is similarly delayed.
This equates to dozens of potential failure points in the project before the integrator even gets started. To keep track of the shipments and ensure they do arrive on time; the integrator must keep in touch with twelve different manufacturers – continuously checking in and ensuring shipment is on track.
It's easy to see how time-consuming just the order management can be, and that's before the project even gets started. Kitting is virtually impossible in this scenario – most manufacturers do not offer logistical services and of course when a project requires components from different manufacturers then kitting is not an option.
Benefits of Pro AV Distribution
The Pro AV distribution model solves virtually every problem that arises when working with multiple manufacturers to order products for a project.
It starts with order consolidation. Integrators can source a multitude of manufactures from one reliable distribution partner. Further distributors are able to stock products in warehouses all over the country to insure faster delivery and overall better service. This makes access to products and ease of procurement significantly better, faster, and more efficient.
Procurement and logistics are really where the integrator can leverage the benefits of working with a Pro AV distribution partner. Rather than managing the procurement process for those twelve manufacturers or other resources, we discussed earlier, the integrator relies on their strong relationship with their single point of contact to purchase and manage the products needed for the project. The distributor can consolidate and kit the products and ship them in a single, consolidated shipment. One Shipment, One Invoice, One check.
When the distributor has sophisticated tracking technology available, the integrator can see exactly where and when this shipment will arrive without having to make a single inquiry. This means tracking a single order, potentially through an online portal that can be accessed at any time or through an automated daily reporting process, rather than coordinating with multiple vendors and keeping track of dozens of moving parts.
The Integrator Perspective
Integrators have experienced a multitude of benefits in working with distributors. In fact, many integrators are implementing new business processes and strategies specifically aimed at
achieving efficiencies, cost savings and enhanced service levels by consolidating the procurement process through a strategic AV distribution partner.
"In the audiovisual integration world specifically, there are lots of players. There are a lot of manufacturer partners out there, and cloud services tied to that as well," says Brian Fichter, VP of Visual Collaboration at Carousel. "The Carousel focus and strategy over the last several years has been consolidation through strategic partners. Really where we see the biggest benefit is combining a bunch of different manufacturer lines through one procurement vehicle. There's a lot of business continuity and consistency that happens there.
"The strategy around that is reducing the number of POs, receipts and shipping charges, while having a central online portal to manage a whole portfolio of manufacturing partners," he says.
In addition to traditional logistics, the right AV distribution partner can also help manage inventory and automate processes to make that management easier on integrators.
There's a consignment portal that Herman has developed that we have access to," says Fichter. "If stock gets below a certain percentage it automatically gets replenished. That has been a huge benefit to Carousel because now we're not overnighting and shipping things and incurring those shipping costs. We have predictable inventory. We can align it with our projects in queue, and we can see that at any point. We can add parts and pieces to that inventory as we go.
"As things get scanned out of the cage, it automatically bills our accounting team and accounts payable, then issues payments," he says. "So, there's a lot of streamlining that improves the logistics aspects of things tenfold by having this level of strategy on parts we know we're going to order over and over and over again."
Integrators would do well to ensure they're choosing the right distribution partner. The right partner will work with integrators to ensure that they are meeting unique and specific needs for each customer.
"With Herman specifically they dedicated a team to Carousel," says Fichter. "I have a national account manager that helps me navigate the portals, inventory, and consideration of new lines that maybe Carousel is interested in aligning with, but through a distribution partner. Herman has been very flexible in adding new lines based on Carousel's needs and asks. Having that dedicated team has been a huge benefit, and a big reason for our explosive growth with Herman over the last few years."
The Manufacturer Perspective
The distribution model doesn't only benefit integrators, but also the manufacturers working on the other side of the equation.
"Historically we have had mainly a direct model as it relates to go to market strategy. We have sold directly through integrators/resellers and not utilized distribution in a really significant way until about a year and a half ago," says Stephanie Hunter, Director of IT and Pro AV Distribution at HARMAN Professional Solutions. "We had a plethora of distributors at a plethora of different price points selling products in any which way."
HARMAN brought Hunter on to make some sense out of the distribution strategy.
"I'm a passionate believer in growing business through distribution," says Hunter. "I think the resources that distributors provide are second to none. They filled gaps where HARMAN had some deficiencies in regard to logistics, getting products out efficiently, streamlining inventory management, capacity management, and some other things."
Hunter stresses that distribution doesn't cut into a manufacturer's ability to sell direct to clients, but rather offers a second valuable option for getting products to the end users that need them.
"At HARMAN, there was this thinking that purchasing through distribution was a step down," says Hunter. "That's not true. In the last year and a half, we've seen Herman's numbers grow year over year, and also quarter over quarter. Their ability to pivot in regards to providing quicker routes to market, providing financial leverage that HARMAN sometimes cannot do, and the speed with which they can reach our customers are all resources that we really wanted to take advantage of."
It's not only the logistics, storage, and shipping that distribution can help with when it comes to manufacturers. They can also help with building the business and fostering strong partnerships.
"What Herman will do, working closely with us, is identify the skews that are selling through and trending," says Hunter. "We develop sales and marketing campaigns together for certain products. Then they stock those products in their warehouses. They have better control through their centralize distribution, and they can optimize getting the product out to the integrators and resellers as needed."
A distributor offers the ability to gain insight into the integrators and resellers that manufacturers typically work with. The right distributor can help to introduce new products to their customers, working as another marketing arm of their manufacturer partners.
"What we're seeing more of though is that Herman has the ability to stage and configure full solutions at their warehouses, which is something I think is overlooked with distributors," says Hunter. "Herman is not a box pusher. They're not there just to sell you product. They work with some of the largest integrators, MSPs, and DMRs in the United States. They stage products, configure solutions, and then work on full product management including deployment and execution of those products with those integrators as well as labor services and technical support – they provide the complete solution which is huge value to both Harman as a manufacturer and our mutual customers."
Myriad Benefits, No Downside
The benefits of Pro AV distribution are felt far and wide.
Integrators find benefits with the logistics of distribution models. Partnering with distributors means getting equipment faster, easier, and more efficiently. It also means learning about new products integrators otherwise might not have found. It rids integrators of the headache of dealing with multiple manufacturers, multiple POs, and multiple shipments, multiple receipts, and having to manage multiple vendors.
Manufacturers find benefits in bolstering their inventory and logistical capabilities. Distributors allow manufacturers to reach a wider potential customer base not only in terms of delivery but in terms of product awareness. Distributors can focus fully on delivering a great customer experience so that manufacturers can focus on what they do best……manufacturing and innovating new products.
It's a clear win-win-win situation. Integration firms would do well to reach out to a distributor to learn more.
Learn more from a full-service distributor like Herman Pro AV.