Sam Taylor Launches Swim With Purpose Fund for KSU
The Swim With Purpose fund aims to raise $1M toward renovations, maintenance and swim programs for Kentucky State University.
Leave a Comment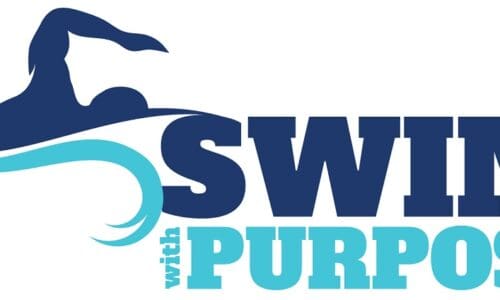 With the goal of raising $1M to rejuvenate a community by bringing back a swimming facility to Kentucky State University (KSU) students and YMCA members in the local area, a new charitable fund called Swim With Purpose has officially been launched. AV industry executive, Sam Taylor, currently EVP and COO of Exertis Almo, has founded the fund. An avid swimmer/swim coach, Taylor created Swim With Purpose to support the re-establishment of the indoor pool for KSU students, faculty and community to utilize for healthy lifestyle and therapy.
Here, the university and Frankfort YMCA will develop programs to break generational stigmas and create a safe and teachable atmosphere for children, college students and adults. The fund will also help in ongoing maintenance and programs that serve the community. The university will construct the new indoor pool facility at the William Exum Center.
Launching Swim With Purpose
On April 19, Swim with Purpose will host a kick-off event at 9:00 a.m. at the KSU Cooperative Extension building on campus. This gathering provides the opportunity for attendees to meet the board of directors. Here, they will get to listen to a short presentation about Swim With Purpose. Then they will walk over to the William Exum Center to take photos in the (empty) pool to celebrate the official launch of Swim with Purpose.
Taylor remarks, "Because I am retiring in June, I will be able to spend more time engaging in my lifelong passion for swimming. While swimming at KSU as a member of the YMCA; I was aware that the pool at Kentucky State University had been out of operation for nearly two years. These fundraising efforts will allow us to make the necessary repairs to get the pool back in working condition."
Also Read: Exertis Almo E4 Experience Blog #2: Expansive Services Offering
He then reflects, "KSU is a public, historically black land-grant university. Unfortunately, statistics show that minorities are 50% more likely to drown because of their limited access to pools and swim lessons. Once the pool is ready; the next goal is to start a swim program for college students. Additionally, we are working with the local YMCA on providing swim lessons for those children who wouldn't otherwise have access to this life-saving skill."
Taylor adds that in addition to monetary donations, Swim with Purpose is also in need of AV equipment for in and around the swim area. It also needs AV equipment auctioned as part of additional fundraising efforts. To donate equipment, please email info@swimwithpurpose.org.
Board of Directors
The carefully selected Swim For Purpose board of directors comprises dedicated individuals who share a passion for promoting healthy living and creating opportunities for community members of all ages. With a diverse range of backgrounds and expertise, the board works collaboratively to oversee the organization's fundraising efforts. Thyey will thus develop programs and establish partnerships to achieve the fund's goals of reestablishing the indoor pool facility.
Sam Taylor, Chairman
Sam Taylor was seven-time Division III All-American during his college swimming career at Johns Hopkins University. He returned to his alma mater from 2010 to 2016 as a volunteer assistant coach. Taylor has also competed in Masters swimming for more than 20 years. He has also ranked nationally in numerous events.
Katrisha Waldridge, Co-Chairman
Frankfort City Commissioner Katrisha Waldridge is a mother of two teen boys, graduate of Kentucky State University with a BA and MPA. She also served as the immediate past Mayor ProTem for the city of Frankfort for the last four years. Walridge is the first African-American Woman elected as City Commissioner and Mayor ProTem for the city of Frankfort. In her years of service, she has become a role model for women and advocates for nonprofits.
Jamaal Jackson
Jamaal Jackson is the deputy athletic director for external operations and the head men's basketball coach at KSU. He is also very active in the central Kentucky region. Here, Jackson served as a member of the Martin Luther King, Jr. State Commission, the Blue Grass Community Scholarship Committee and the Frankfort Parks, Recreation & Historic Sites Board.
Berry L. Popp
Berry Popp is VP and commercial lender of Whitaker Bank. As a commercial lender, Berry enjoys assisting new and existing businesses with their banking needs. He also serves as the Ambassador co-chair, Education Committee member and the Finance Committee Member of the Frankfort Area Chamber of Commerce. Popp is on the board of the recently formed Development Interest Group of Frankfort (DIG Frankfort). He also serves as co-treasurer of the Frankfort Kiwanis Club.
Nick Belcore
Nick Belcore is the EVP of Peerless-AV a technology hardware company. He comes from a family of swimmers. In fact, his daughter now aims to swim is year-round through both varsity and club participation. Belcore is a firm believer that a strong body and strong mind go hand-in-hand. He thus places tremendous importance on the values that are taught through competitive sport.
If you enjoyed this article and want to receive more valuable industry content like this, click here to sign up for our digital newsletters!