These 3 Graphs Summarize the Effect 2020 Had on AV Integrators
What can these graphs tell AV integrators about the state of selling technology in 2021 after one of the hardest economic years?
Leave a Comment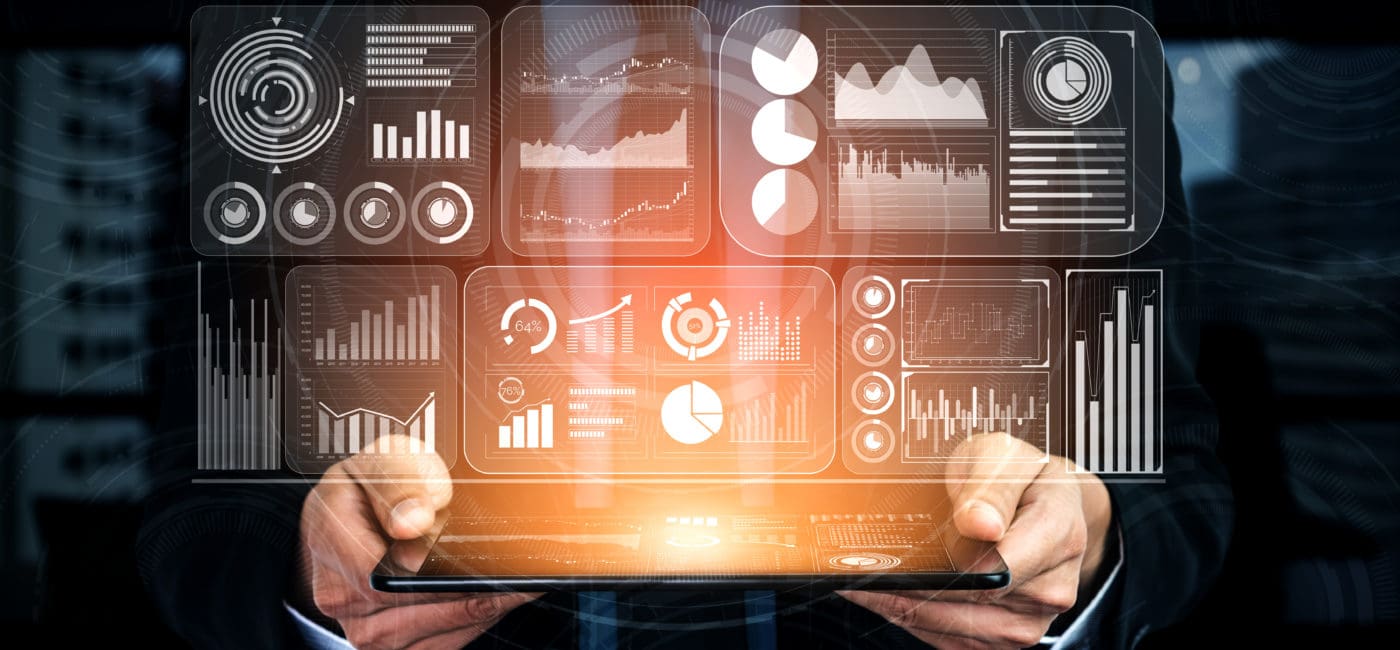 If you didn't already know, our 2021 State of the Industry Report is now live, and it contains some important survey data that can help AV integrators position themselves for success in the new year.
I wanted to revisit three of the many graphs from this year's report. These three graphs are a good summary of the overall effects the pandemic had on integrators in 2020 and provide some insight for opportunities in the year ahead.
Overall profits did take a hit, but not as much as you'd think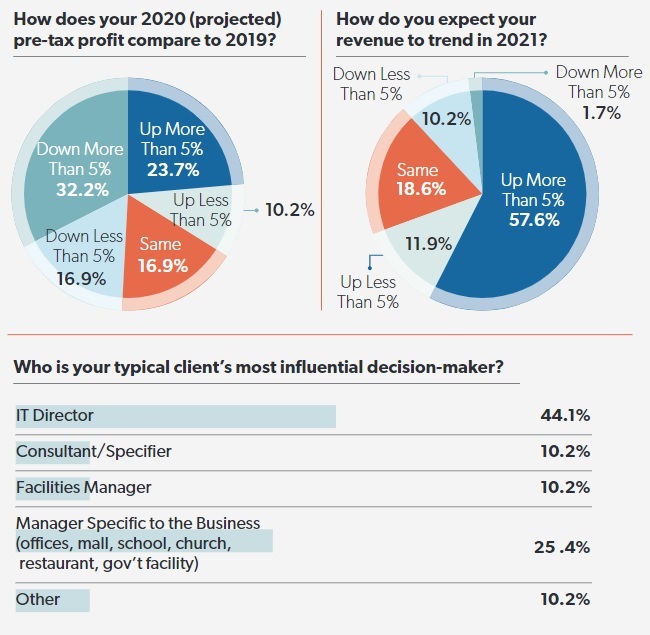 While overall profit was definitely down in 2020, many of our respondents were able to keep it from tanking completely by doing two things: relying on some backlog (hey, take it where you can get it!) and establishing some recurring revenue through service contracts.
"Being able to do things as a service is important, so is being able to do a subscription-based coverage of someone's AV network," says Bill Warnick, CEO of 2019 CI Integrator of the Year Solutionz.
"That's going to be a growing concern for our customers so it needs to be of utmost concern for us.
COVID in 2021 isn't as much of a concern

While hardly any respondents feel COVID is no longer a concern, most do feel as though it afforded them some opportunities once the overall panic wore off and clients started to express the need for new solutions.
"As we look at all of the data coming in, it points to connectivity being mission-critical," says NSCA director Chuck Wilson. That includes social distancing protocols with spacing, hygiene, detection, sensors, surveillance and safety, among others, he says.
Actual successes in the pandemic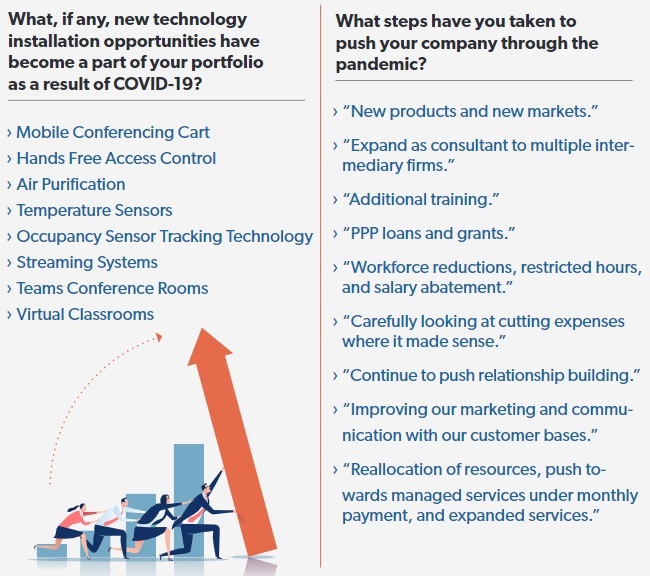 It's encouraging — and perhaps a bit obvious — to see that savvy businesses-minded practices can lead to success even during one of the toughest economic years on record. The above graph shows what integrators did to keep themselves in the black and even forge some new installation opportunities.
As we move into a year that will hopefully present better economic conditions for AV integrators, I challenge you to think about the data presented in these graphs and what it means for your business in the new year.
Read Next: Joe Biden's COVID-19 Relief Plan Includes More Help For Small Businesses
If you enjoyed this article and want to receive more valuable industry content like this, click here to sign up for our digital newsletters!