People & Places: NanoLumens Design Award; More AV News from July
AV news from July 2018 includes a promotion at HB Communications and NanoLumens receiving an award for advancing experiential graphic design tech.
Leave a Comment
Photos & Slideshow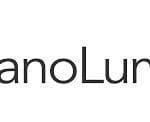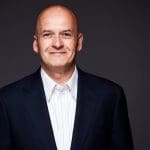 ---
Time for another installment of People & Places: our monthly compendium of hires and other AV news. For July 2018, let's first look at HB Communications and NanoLumens.
HB Communications News
A recent Fast-Growing Firms lister, part of HB Communications' strategy of late has focused on making their employee's experience with the company more consistent with the services they provide.
So it's no surprise that HB just promoted Alex Bisset to VP of Platform Strategy.
In this role Alex will serve as the senior strategist to guide HB and its clients on best practices and development for communication and collaboration platform design.
We've recently lauded efforts at HB Communications to overhaul their facility and show off the technology they sell.
Perhaps Bisset will have an influence on the inner platforms that form employee experience — as well as his customer-facing duties.
NanoLumens Receives Award
Meanwhile, NanoLumens announces it has received the 2018 SEGD Arrow Award for Excellence in Experiential Graphic Design.
Citing the LED visualization company for its ability to provide customers with exemplary service and dedication to advancing experiential graphic design technologies and manufacturing, the Society for Experiential Graphic Design (SEGD) recognizes exemplary service or dedication to advancing technologies and manufacturing in experiential graphic design.
The company says all recipients of the Arrow Award have "advanced new manufacturing processes, led the development of innovative new products, and championed sustainable practices and materials."
Past winners include SH Immersive Environments, 3M, Neiman & Company, CREO Industrial Arts, Matthews Paint and Nova Polymers.
"We are honored to join the list of leaders who have been previously honored with this award," NanoLumens CEO Rick Cope says.
"This award is a testament to the ongoing commitment of every NanoLumens team member to design, engineer, manufacture and support the world's most engaging LED visualization solutions. I accept this award on behalf of every member of our team. Without them, this award would not have happened!"