Pro AV Business Opportunities in 2021
New pro AV business opportunities are on the horizon. It's our job to recognize them and learn how to approach them.
Leave a Comment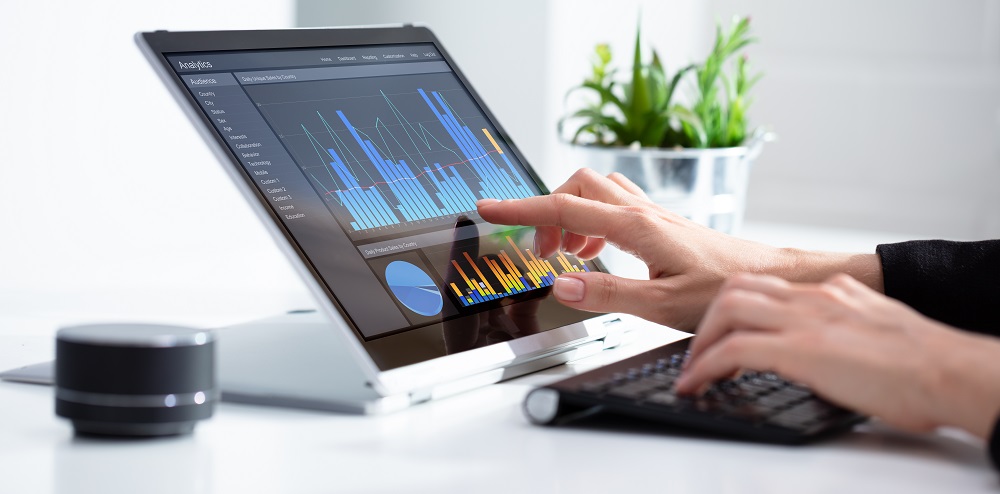 What is unique about the pandemic is that it has affected each of us (directly or indirectly) in some way. There is no way to sugarcoat this situation and I will not even try… but there is a light at the end of this tunnel. The good news: is that there is some good news for pro AV businesses.
On a global level, the most obvious thing to be thankful for is vaccines being created in less than a year, when historically they have taken 10 years or more to perfect.
This will ultimately lead us out of this dark period of severe adversity. Adversity is not something that I would wish on anyone, but out of adversity can come strength, and it can foster a preparedness for what comes next.
For this industry, what comes next are pro AV business opportunities (seen and unseen). Our job now is to recognize the opportunities that will confront us and learn how to approach them.
New pro AV business opportunities
In order to recognize the "new" opportunities (that are already coming into focus as we speak) we need to understand that some things were beginning to change even before the pandemic.
The pandemic has accelerated those trends and added a few of its own. For decades, a typical AV system was stand alone, and intended primarily for onsite participants. This consisted of a display, mount, audio system, input sources, and remote control.
These technologies addressed traditional meeting/conference and training rooms as well as big auditoriums and houses of worship. Over the last 20 years the convergence of AV and IT added a new dimension to what we did, and how we did it.
Added to this we now have many new paths to acquire and share information. So… what has changed and what are the new opportunities? Most importantly how do we address them?
What has changed is an acceleration of how opportunities are created. One of my favorite personal axioms (to all who will listen) is that when technology, application, and price converge an opportunity is created. It is a corollary to the famous axiom of good, cheap, fast… pick two.
Most of the opportunities that we are seeing fall under the umbrella of the dissemination of information, anywhere, anytime, and on any device.
Related: Cybersecurity Basics for Business in 2021
We increasingly demand the ability to receive information and "share as appropriate" and we want to be the ones to decide what is appropriate.
Also under the umbrella of new opportunities is the control of systems, again anywhere, any time, and on any device.
Think of IoT and UCC being fed by the availability of big data. If we plug this into my axiom above, we increasingly have new technologies, applications are waiting in line to be fulfilled, and the prices are dropping to the point of affordability. Voila, opportunities are created. The challenge for each of us is how to grab the brass ring of these opportunities.
To the first order we must each learn about the elements (and the need) for unified communication, the dissemination of information, collaboration, and how big data, analytics, and cybersecurity are parts of this mix.
As a point of fact, I and many of my colleagues have written on these topics extensively in Commercial Integrator and Tech Decisions magazines. Once we have obtained a level of familiarity and comfort with the topics, we are ready to approach our customers and explore new opportunities.
This is where the "World's Fastest Sales Training" program comes into the picture (pun intended). While I highly recommend taking a more advanced sales training course for a more detailed and a nuanced approach, this Cliff's Notes approach to the topic will help get you where you need to go in short order.
It lays out the three fundamental ways to ensure making an AV, IT, or digital signage system sale today.
1. Solve a problem.
The sales approach should begin with understanding a problem (or set of problems) and only after that solving the problem for the customer. Their additional job is to ensure that the customer understands the full scale and scope as well.
We often assume that the customer understands the full breadth of their problem but in most cases, this is not accurate. This is an opportunity to become a consultant and not "just" a salesperson.
The resellers role is to ferret out all the details and assist the customer in understanding more clearly the true implication/importance/impact of the problem and present new outcomes facing their company.
2. Improve a condition.
The second path to sales success goes beyond problem solving with the goal of improving the customer's current condition. This requires a full understanding of the current situation, and most importantly the requirement for improvement. In this case, a condition exists that you are going to improve in some manner with a solution that you and your company are uniquely qualified to provide.
3. Give added capabilities.
The third path is to give the customer added capabilities they do not have. This is not about solving problems but new opportunities and outcomes.
You will follow the same problem/solution approach but in the consulting phase of the sale you will be emphasizing the benefits and upside of adding this new capability using your solution approach as a positive means to an end.
Now the job becomes one of translating the value that your company (and the products you represent) brings to the situation. This must be done in the context of what the customer's sense of value is. You will need to understand what value your company has to offer beyond the technologies and hardware you sell.
This value-added approach also includes an understanding of product specifications, features, and most importantly benefits, and how this will factually solve the customer's problems.
Time is a precious commodity and by employing a problem-solutions approach we can reach our desired goals more efficiently and effectively.
With or without the pandemic, our industries will never go back to "looking" as they once did. We have moved on as a society, and as commercial AV and digital signage industries. The increasing pro AV business opportunities we are seeing today are the convergence of technologies, applications, and prices.
We have more tools (hardware, software, infrastructure, and content types) at our disposal to do more things and solve more problems than ever before. If there is a want or a need we are more likely to be able to fill it than at any time in the last century (not to mention the last 10 years). Our offices, schools, healthcare systems, financial institutions, retail, food services, and even our entertainment venues, are evolving in front of our very eyes.
Understand and embrace the opportunities that are coming your way. Opportunity by one definition is "a chance for advancement, progress, or profit via a favorable condition that can be addressed". Sounds good to me!
If you enjoyed this article and want to receive more valuable industry content like this, click here to sign up for our digital newsletters!