GTDC Report Highlights Importance Of XaaS Economy
Global Technology Distribution Council report says as-a-service is taking over in the tech industry, and it isn't going away.
Leave a Comment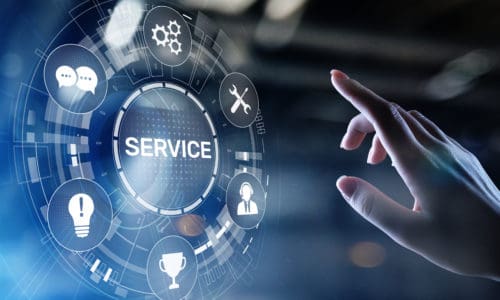 A new report from the Global Technology Distribution Council highlights the importance of the as-a-service economy, and the group pointed to the growing trend as a reason for the technological success many organizations had during the pandemic.
The GTDC, a worldwide industry association that serves the interests of technology distributors – with members including Almo Pro A/V and Synnex – says the root of the success many organizations had was due to everything-as-a-service, which it calls XaaS.
"Much of what organizations and end users depend on to produce these outcomes is delivered, financed and supported by the world's leading distributors and the thousands of ICT integrators and consultants that depend on them," the report said. "Through wave after wave of technology disruption, this community of companies has persevered through good times and bad."
The group says several factors are driving adoption of everything-as-a-service, including the ability to better support remote workforces, the quick deployment of new technologies and the ability to make instant updates.
The movement is largely powered by cloud computing delivered via the service model, and that has led to explorations in devices, data and security – all as services, and things like artificial intelligence, blockchain, IoT and edge computing could be next.
However, the market for XaaS is a relatively small percentage of overall demand for ICT goods and services, which gives distributors time to modernize their business and have it trickle down to integrators as well.
Read Next: Why Service Has Become Such a Critical Component of AV Integration
The tech industry is clearly moving in that direction, as the report highlights Microsoft, HPE, IBM, Dell, Cisco and others who are transforming their technology portfolios so innovations can be sold and delivered as digital services, but those vendors aren't utilizing distributors to help push out those services, the GTDC says.
"However, almost all of those organizations, as well as their ICT provider partners and consulting communities, could benefit greatly from those relationships. But will vendors avail themselves of those opportunities? The challenge for distribution is enlightening these emerging XaaS vendors on all of the current and potential options."
The report cites data from research firm NPD group that found cloud platform services sold through distributors via small VARs climbed 29% year over year in 2020, and for large VARS, it jumped by 78%.
There is even more data in the report about the tech industry fully buying into the XaaS hype, and for good reason: end users like it. Purchasing technology as a service provides them with flexibility to spend only on things they need when they need it and to upgrade to the latest technology at a monthly cost.
If you're still not convinced about moving your integration firm into the as-a-service economy, read the report.