Change is Coming: The Software Revolution
Integrators grapple with the challenges and triumphs of pivoting their businesses to embrace a shift away from bulky, heavy solutions and toward soft codecs, web services and the cloud.
Leave a Comment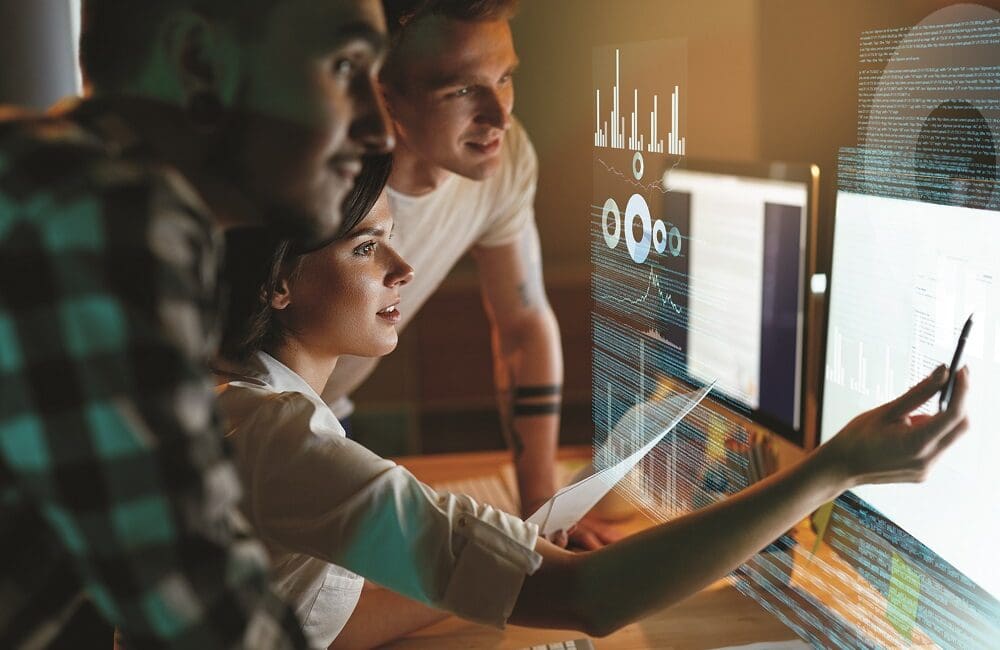 Photos & Slideshow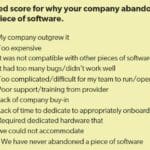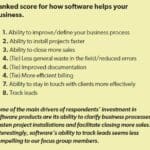 ---
In my 18 years covering the commercial AV industry, the changes I've seen have been truly vast. Hardware is, of course, still very much part of the equation; in particular, categories like DVLED displays, ceiling microphone arrays and auto-tracking cameras are showing real growth. However, software is increasingly sitting in the driver's seat of our industry's evolution, with more solutions residing in the cloud and clients increasingly reliant on soft-codec platforms like Zoom and Microsoft Teams to collaborate and run their businesses. The COVID-19 pandemic hastened many of these trends, as employees and students who had no choice but to work and learn from home acquainted themselves with non-hardware-centric toolsets. Even before that, AV integrators have sought to reimagine their businesses, moving away from being box movers/hardware purveyors to instead become strategic advisors who sell their knowledge. With the continued ascendence of software, there's no better way for integrators to add value. 
Accordingly, this month, Commercial Integrator presents our Software Deep Dive, in which we explore software from two perspectives: how integrators use it to enhance their internal operations and how integrators leverage it to serve clients and earn recurring revenue. CI interviewed five respected experts in the channel to seek their perspective, and we brought together a focus group whose integrator members offer a bigger-picture perspective on where the community currently stands. We hope that this Deep Dive plants seeds in your mind for how your business can lean into the burgeoning transformation, rather than trying to swim against the tide. 
Software as an Indispensable Tool
Among our integrator interviewees, there is unanimity that software tools are, in a sense, the backbone of their own businesses. Mike Castiglione, COO, Automated Systems Design (ASD), says simply, "It is critical." Fred Loucks, CTO, Level 3 Audiovisual (L3AV), expands on that sentiment, characterizing L3AV's entire business as being software-driven. He elaborates, saying, "ERP/CRM, email, collaboration, storage, scheduling, quoting, documentation, whiteboarding, monitoring, remote access and so much more are heavily dependent on software." Loucks adds, "There are few, if any, parts of our business that are not reliant of software in some way." 
Castiglione and Loucks will get little argument from Javed Wahid, director of IT, Spinitar, who tells CI that he leans on Q360, a single ERP software, as something of an operational nerve center for Spinitar. "It handles our proposal generation, order processing, project management, purchasing, accounting and inventory," he describes. "Q360 has proven to be indispensable to our business operations, providing insight into job costing, equipment tracking [and] expense management like we've never had prior to implementing it." Adding that Q360 is the only software that Spinitar uses, Wahid notes, "Everyone in the company uses it — from sales, to project management, to purchasing, to accounting, to warehouse, to service." 
Other integrators, like L3AV, use a constellation of software tools to bolster their capabilities and maximize operational efficiency. The company's central ERP/CRM solution, for example, is Oracle NetSuite. According to Loucks, "All opportunities are managed through that solution, including pipeline and basic project management/status, all the way through [to] accounting/billing. Because we operate on this one central hub for all core business processes, it allows us to keep everyone on the same page and moving in the same direction." He adds that NetSuite gives L3AV incredibly deep insight into business operations and finances. 
But L3AV relies on a different tool — namely, Zabbix — as the backbone of its remote-monitoring capabilities. "Being open source and extremely powerful, it allows us to deliver incredible value for our customers through enhanced visibility, data collection and reduced resolution times, without breaking the bank," Loucks enthuses. Meanwhile, for global system commissioning, L3AV leans on FastField, which facilitates the use of a simple, form-based workflow. As Loucks describes it, "[This] allows us to gather detailed information consistently, removing significant room for error and language-barrier concerns, especially for international subcontracting scenarios." As such, the software bolsters L3AV's capabilities as a global solutions provider. 
ASD's Castiglione also opts for an all-of-the-above approach, leveraging a diverse portfolio of software solutions. The integrator developed its own CRM/work-management system internally, but it relies on a range of other available tools, as well. "We use Spectrum construction management software for job-cost accounting," he recounts. "Other systems we use are monday.com, HubSpot, Bluebeam and Google Workspace." Castiglione notes that ASD, in a tech-forward move, built its own Android and iOS mobile app to interact with field technicians. 
Purpose-Built vs. End-to-End
Given integration firms' idiosyncratic approaches to utilizing software in-house, it's not surprising that our interviewees offered divergent views on whether purpose-built software or end-to-end software is preferable. Gary Quasebarth, solutions architect, Mechdyne, sets the table for the debate, explaining, "With most small to medium-sized businesses, integrated tools that merge workflows (e.g., project management, accounting, purchasing and more) are expensive to license and even more expensive to implement due to integration and training costs." Pointing to SAP as an example, he describes it as "…a bridge too far for most organizations in this industry, but also the Holy Grail in optimizing business operations." 
L3AV's Loucks readily admits that consolidating stack is always simpler. "But," he says, reframing the question, "we've found that the most important thing these days is how extensible a software solution is." Metrics of judging that, he notes, are whether it has an open and comprehensive API, native integrations or integrations into software-integration platforms like Zapier. Ultimately, from Loucks' perspective, true end-to-end might be unattainable. As he puts it, "You won't find one software that works for everything, but, with a savvy IT organization, you can bridge the right tools together in the way that best meets your needs."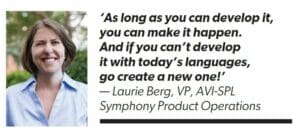 ASD's Castiglione picks up that thread, affirming the difficulty of finding a one-size-fits-all software solution. From his perspective, integrators' lodestar should be looking at their business' unique DNA and assessing what makes sense for them. Emphasizing that healthy companies are not static, Castiglione notes, "Depending on the size of your business, you need more analytics/dashboards to manage different groups as you grow and scale." 
Leveraging integration companies' in-house expertise might be foundational to ensuring that those firms' software toolkits are optimized. Spinitar's Wahid, who earlier discussed his company's reliance on Q360 solely, reaffirms the company's reliance on end-to-end software but adds, "I wouldn't necessarily call it 'turnkey,' as we have made customizations to it that align with our proprietary processes, which are critical to Spinitar's success." On a similar note, Quasebarth explains that, long ago, Mechdyne "…undertook development of tools to optimize business operations, merging well-known, cloud-based CRM platforms with organically grown systems tailored to meet the specifics of [our] unique business requirements." 
Abandoning and Bringing on Software
Next, the conversation turns to why integrators abandon a piece of software or bring on a new software tool. Reflecting the migration away from heavy wares and toward smaller-footprint, nimbler solutions, Mechdyne's Quasebarth says, "Gone are the days of standalone, heavy applications. Anything that isn't web-services-based is out of here!" ASD's Castiglione adds, "We abandoned all our on-premise software for cloud apps." Meanwhile, L3AV's Loucks focuses less on software solutions' footprint and recenters the conversation on whether they're extensible. He explains, "The primary reason we abandon a piece of software is due to a lack of flexibility/extensibility." Loucks notes, however, that L3AV also tends to be an early-adopting integrator. "So," he adds, "sometimes, the tool or the vendor [just] doesn't pan out." 
Meanwhile, among the dozen or so factors that L3AV considers when evaluating a new software tool are use-case fit, usability, extensibility (APIs, SDKs, etc.), cost, security and peer reviews. "Software requests are processed by my team via a Change Advisory Board (CAB)," Loucks says. "We review the architecture, alternative vendors, user management, license expenses, etc., and make a decision." He emphasizes the speed with which L3AV moves, saying that decision-makers are loath to "hold the business back." 
Spinitar likewise offers insight into its software-onboarding process. Wahid says it involves a leader in a particular area presenting the need for a new way of doing something in their own area of expertise. "They would present why we need a way to do this and/or why our current method of doing it is not doing a good enough job," he explains. Then, that area leader, in concert with the director of IT and other stakeholders, works to evaluate available solutions on the market. "The director of IT [is] involved to ensure that the solution that gets recommended/chosen is capable of integrating with our other systems," Wahid explains. "The proposal for this solution would be presented to the leadership team for approval." 
Meantime, according to ASD's Castiglione, his firm makes software-investment decisions by developing an internal evaluation team for key stakeholders. That team creates a list of wants and desires, and then it compares products to assess suitability. "The internal evaluation team presents their findings to the larger team and a decision is made," he adds. 
Software Solutions for Clients
Now that we've built a foundation of how integrators utilize software to optimize their own operations, let's turn to how integration businesses can leverage software as an offering for clients. 
Loucks makes clear that a large-scale transition is afoot at L3AV, saying, "We have begun to shift our entire business model to a software-first mindset." Although he makes clear that the transition remains in progress, Loucks underscores that L3AV is already seeing some of the value. "For the moment," he explains, "our primary software offering is hosted Zabbix, an open-source monitoring software. We handle all hosting and edge-computing needs. Monitoring is step one for AV system lifecycle management, so we've started there." Another L3AV offering, Loucks notes, is managed Crestron VC-4, both on-prem and in the cloud. He wraps up by underlining his expectation that the firm will offer much more software in the months and years ahead.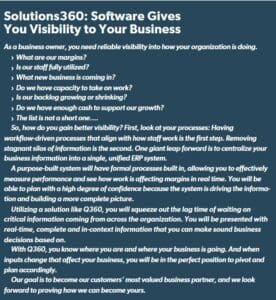 Returning to some of our other interviewees, CI finds that ASD does not currently offer software to its clients. But Castiglione makes abundantly clear that his company isn't blind to the profit potential, saying, "I think there is incredible opportunity to offer solutions around inventory/asset tracking and security. And, as more systems converge onto the IT network, it will be key to offer monitoring and support." Right now, he says, ASD is strategizing on how best to seize the opportunity. "We are spending a good deal of time thinking through this now, [deciding] how we will offer future solutions," he adds. 
As we turn back to Spinitar, Wahid references its Success Services, a branded name for the integrator's software-driven offerings. That portfolio includes a video helpdesk and remote-monitoring solutions. Wahid's enthusiasm for Success Services emerges from the fact that, ultimately, they help Spinitar clients be more successful. "By helping our clients be successful," he declares, "it creates the ultimate 'stickiness.'" 
Laurie Berg, VP, AVI-SPL Symphony Product Operations, jumps into the conversation here, explaining how the digital-enablement-services provider leverages a broad range of software-driven services to deliver excellent client outcomes. "This includes, but is not limited to, support and maintenance, virtual event and broadcast management, UC&C consulting/professional services and a full suite of managed services," she recounts. What's more, Berg notes, AVI-SPL 24/7 Global Service Operations Centers all around the globe proactively watch for and resolve customers' technology issues as they arise. 
Berg makes particular note of AVI-SPL Symphony, a user-experience-management platform that the integration leader developed. "When the 'who,' 'what,' 'where,' 'when,' 'why' and 'how' of technology and space are not understood or working, end users suffer," she declares. "AVI-SPL Symphony brings all these answers together, providing a single platform to monitor and manage the entire collaboration estate, providing faster issue resolution, less end-user impact and greater peace of mind." 
Off the Shelf vs. Custom Proprietary
When CI asks our expert panelists their relative preference among cloud-based, off-the-shelf software; local-based, off-the-shelf software; and custom-built, proprietary software, the integrators offer some of their most impassioned answers. Mechdyne's Quasebarth says, "If, by local, you mean heavy apps that run on terrestrial client-server infrastructure, those are becoming dinosaurs. [They're] difficult to support, difficult to administrate and difficult to integrate into a cloud infrastructure (e.g., Office 365 and Azure, AWS)." Custom-built software, as long as it's web-services-based, can be fast and cost effective to develop, he acknowledges, then adds, "but…but…but…you will pay the price in the long run supporting it." Quasebarth urges integrators to be cautious in what they sign up for, declaring, "The cost to develop what appears to be a great idea and get to beta release pales in comparison to the cost to get it to 3.0!"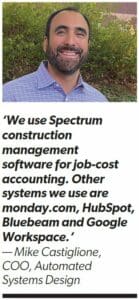 L3AV's Loucks centers his answer on two words: open source. "Our focus is on open-source software with thriving communities," he opines. "Open source is the way modern software is developed. It allows for vastly improved transparency in the development process and [enables] business continuity in the event that a vendor folds or decides to change direction." Circling the conversation back to extensibility, Loucks adds that, after open source, L3AV's focus is on highly extensible SaaS tools. 
Meanwhile, Spinitar's Wahid nudges the conversation away from absolutes, arguing that individual applications largely determine the best choice. "I would say that cloud-based, off-the-shelf software would be preferred," he acknowledges, "[but], for our intranet and Customer Portal, we have proprietary solutions [that] have allowed — and will continue to allow — us to provide a unique solution to our customers that integrates directly with our ERP system, Q360." 
AVI-SPL Symphony is among the most prominent custom-built solutions, having been created years ago to simplify videoconferencing call scheduling and launching/ending at a time when video meetings were neither pervasive nor universally accessible. "As time continued, AVI-SPL began to change the way the word 'collaboration' was used," Berg explains. Rather than thinking only about videoconferencing and connecting the call, she says, "We looked at collaboration as all the technology that enables people to work together." Over the years, Symphony has advanced beyond being a call scheduling and launching tool, instead becoming a full collaboration-experience platform, looking at both meeting participants and technical resources as end users. "It has provided us the forethought to create adapter libraries for native integrations with devices, manufacturer management platforms, ticket-management platforms and more," Berg adds. 
Positive Business Outcomes
If positive business outcomes and recurring monthly revenue are the goals, it's fair to ask how integrators are doing in pivoting to a software-centric approach. Mechdyne's Quasebarth is tough but fair in saying that the AV industry, as a whole, has done poorly in adopting and leveraging software systems to engage customers. "Most integrators still use old-school systems — meaning processes and services that are from the early 2000s — to manage customer relationships from an operations perspective," he laments. Quasebarth believes this is due to manufacturers' own reluctance to migrate to software-based solutions. "It's chicken and egg," he adds. "Manufacturers cannot build systems that the integrators don't know how to sell, implement and support!"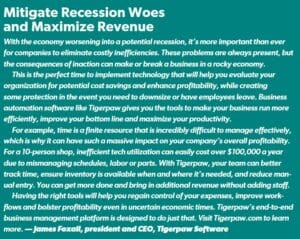 Some integrators, however, are clearly further along than the median AV business is. L3AV, for example, frames its success delivering software-based solutions as an extension of being client centered. According to Loucks, "Our focus is to transcend the project and operate at the client level." He adds that software like Zabbix is an ideal way to do that "…since it makes no sense to integrate a monitoring tool specific to a single integration partner. We want to enable monitoring for all of a client's systems, not just the ones we installed." And that, from Loucks' perspective is kind of the key to software as a means of getting "sticky" with clients. "When you operate at the client level, you transcend the project/bid cycle and move on to enabling deeper value for them," he declares. 
Transcending the project/bid cycle means your firm is no longer a contractor or reseller — arguably, you're not even a mere service provider. Instead, you're a trusted strategic advisor, leveraging software to empower clients to realize excellent outcomes. "AVI-SPL provides customers the flexibility they require and a path for expansion," Berg says. "Whether tactical steps are taken in the moment, or strategic planning of technology and space refreshes is required, AVI-SPL and our clients are on a path to analyze, optimize and improve the user experience with data about the technologies our clients are deploying to digitally enable their environments." 
Does Software Produce Profits?
Although being the client's trusted strategic advisor is an integrator's highest calling, the economic reality of having to earn revenue cannot be ignored. Thus, CI asks our assembled experts whether leaning into software has moved the needle on their bottom line. Spinitar's Wahid affirms that the company's Success Services offerings are accretive to the bottom line but acknowledges that, right now, they're not a large profit center for Spinitar. "However, we do see it growing in the future," he hastens to add, sounding a note of optimism. 
Quasebarth, by contrast, indicates that software is a very big part of Mechdyne's business mix. He elaborates further, saying, "Mechdyne is unique in the industry when it comes to software. High-end visualization [and] 3D immersive have required [the] organization to invent and develop software to support all the vertical use cases, as it's not commercially available in the market." 
As for L3AV, Loucks once again evinces the company's client-mindedness when he says that, although the monetary impact of selling software has been slight thus far, "…[it] has improved our strategic value to clients." Loucks reflects on how much investment it has taken to get L3AV this far but says, "That's the thing about changing your business: It takes time, investment and patience." 
Closing Thoughts
Always willing to give voice to inconvenient truths, Mechdyne's Quasebarth argues that integrators' willingness to embrace a software-centric approach might not merely be about serving customer needs but, instead, about our industry's long-term survival. "The future of the AV industry is mixed," he declares. "Will we be lowest-cost mechanics [who] hang boxes on the wall, or will we be able to add additional value in a web services world?" From Quasebarth's perspective, it's imperative for integrators to become better educated in IT systems integration, cloud services and basic coding, including API integration using Python and other well-known web services languages. "Cisco builds blue boxes that low-level cable pullers install in racks and plug into the network for $50 an hour," he states. "The real money is made by those who know how to configure the Cisco box on the network at $300 an hour! But we're currently on the cable-puller side of that analogy." 
L3AV's Loucks amplifies the point, citing a well-known observation from entrepreneur/investor/software engineer Marc Andreessen: "Software is eating the world." There's no reason to believe that the AV integration industry will defy that gravity. "My suggestion," Loucks continues, "would be that, if you haven't started rethinking your business model for a software-defined world, you'd better start now — before it's too late. Make no mistake: Change is coming." 
But change, no matter how inevitable it is, needn't be viewed with trepidation. We are, after all, technologists and solutions providers, working with and among some of the world's brightest minds and evolving our capabilities along the way. We, together, can adapt to — even advance — a software-driven world without boundaries or limitations. "As long as you can develop it, you can make it happen," Berg declares. "And, heck, if you can't develop it with today's languages, go create a new one!" 
See the results of the exclusive CI focus group of integrators on how they use and deploy software in the slideshow in the upper right corner.
If you enjoyed this article and want to receive more valuable industry content like this, click here to sign up for our digital newsletters!