Gartner: IT Spending to Grow 5.5% This Year
IT spending will rise to $4.6 trillion by 2023, reflecting a 5.5% growth. The increase is attributed to digital transformation initiatives, says Gartner.
Leave a Comment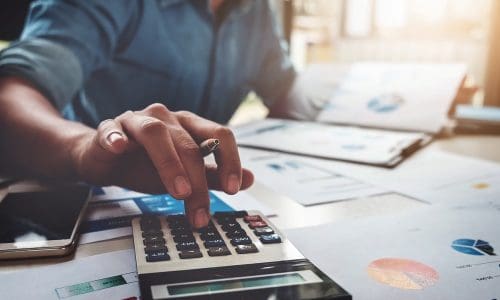 IT spending is expected to grow 5.5% to hit $4.6 trillion in 2023 despite global economic uncertainties as organizations place more value on their digital transformations, according to analyst firm Gartner.
The Stamford, Conn.-based firm's newest IT spending forecast report suggests that IT leaders are looking to optimize spending and using emerging technologies to transform their organization's value proposition, revenue and client interactions. '
That spending is largely fueled by software and IT services, which Gartner predicts will rise by 12.3% and 9.1%, respectively. The software spending increase is due to organizations helping to increase productivity automation and other software-driven initiatives, while the services increase is driven by the infrastructure-as-a-service market, which is expected to reach over 30% growth this year.
Conversely, the spending on devices will decline nearly 5% this year as consumers defer device purchases due to declining purchasing power and a lack of incentive to buy.
"CIOs face a balancing act that is evident in the dichotomies in IT spending," says John-David Lovelock, a distinguished vice president analyst at Gartner. "For example, there is sufficient spending within data center markets to maintain existing on-premises data centers, but new spending has shifted to cloud options, as reflected in the growth in IT services."
The 5.5% growth in IT spending comes after the company's January forecast suggested an increase of just 2.4%, with the company citing inflation impacting consumer spending along with an otherwise steady enterprise market.
Another reason for the increased spending on IT services is the lack of skilled IT talent, Gartner says. The demand for tech talent dwarfs the supply, and that is a trend that will continue until at least 2026, the firm says.
In fact, IT spending on internal services is slowing across all industries, and enterprises aren't keeping up with wage increases, according to Lovelock.
"As a result, enterprises will spend more money to retain fewer staff and will turn to IT services firms to fill in the gap," Lovelock says.
Another version of this article originally appeared on our sister-site My TechDecisions on April 7, 2023. It has since been updated for Commercial Integrator's audience.
If you enjoyed this article and want to receive more valuable industry content like this, click here to sign up for our digital newsletters!