New CDC Data Suggests Touch Panels, Screens Aren't Big Infection Vectors
New research indicates the coronavirus doesn't typically spread via touching when good hygiene is practiced.
Leave a Comment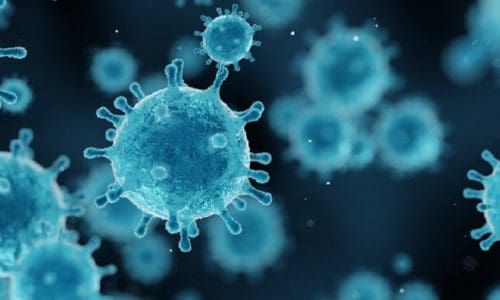 New guidance from the U.S. Centers for Disease Control suggests that the risk of becoming infected with the virus that causes COVID-19 through touching objects is generally low, which means touchscreens, touch panels and other hands-on AV technology is generally safe to use – provided surfaces and hands are routinely cleaned.
The CDC reiterates that the main way people get infected is through exposure to respiratory droplets carrying the virus, and the risk of infection through touching contaminated objects is low. That risk can become even lower if employees in a corporate setting practice good hand hygiene and commonly touched surfaces are cleaned regularly.
Specifically, studies suggest that the risk of infection through touching contaminated surfaces (fomites) is less than 1 in 10,000.
The CDC's science brief, released April 5, lists several factors that contribute to touch-related transmission, including the infection prevalence rate in the community, the amount of virus expelled by an infected person, the deposition of expelled virus particles onto surfaces, interaction with environmental factors, time between contamination and when a person touches the surface, the efficiency of transference of virus particles from surfaces to the nose, mouth or eyes and the dose of virus needed to cause infection.
Read Next: Best Practices For Sanitizing And Cleaning Microphones
"Because of the many factors affecting the efficiency of environmental transmission, the relative risk of fomite transmission of SARS-CoV-2 is considered low compared with direct contact, droplet transmission, or airborne transmission," the CDC said, noting that it is not clear what proportion of infections are acquired through surface transmission.
However, there have been few reports of cases potentially attributed to surface transmission. Instead, case reports indicate that the virus is transmitted between people by touching surfaces and ill person has coughed or sneezed on and then directly touching the mouth, nose or eye, the CDC said.
If people practice vigilant hand hygiene, however, that risk drops considerably, according to the CDC.
There has been more emphasis on touchless AV experiences and voice-activation technology in kiosks, wayfinding and meeting room solutions, but this new research suggests that the pro AV industry doesn't have to completely reinvent the game.
As long as people practice some kind of basic hand hygiene, touch panels and meeting room controls should be safe to use.