NSCA: Construction Down in 2021, But Will Rebound in 2022, 2023
Commercial construction is forecast to decline 3% this year, but should rebound sharply over the next few years, NSCA says.
Leave a Comment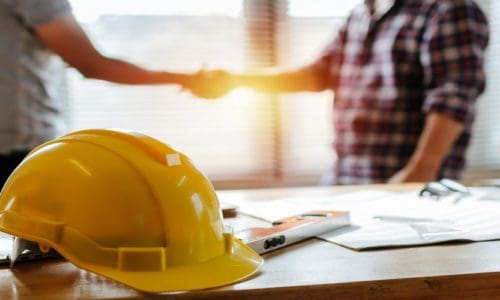 To nobody's surprise, total U.S. engineering and construction spending is expected to end this year up just 2%, compared to the 5% growth from last year, according to new data from the NSCA.
The AV industry trade group has updated its biannual Electronic Systems Outlook report for Summer 2021 and found that no construction segment will end 2021 up by more than 5%, which isn't great news for an industry that relies heavily on new construction.
Further, spending in reported targeted commercial segments is actually forecast to end 2021 down 3% from last year, which is actually worse than the 2% dip in 2020.
The only industries reporting stable growth of up to 4% are healthcare and manufacturing. Lodging, office, commercial, education, houses of worship and government are all forecast to decline, some as much as 18%.
However, NSCA's report said commercial construction activity should ramp up over the next two years as the U.S. economy recovers.
NSCA Executive Director Tom LeBlanc said in a statement that the AV integration industry should rebound sharply over the next two years.
Read Next: NSCA Electronic Systems Outlook Reveals 6% Decline in Construction Growth Ahead
"No vertical markets are likely to end 2021 up more than 5%," LeBlanc said. "However, the integration market is uniquely positioned to align itself with increased consumer confidence. Customers across all vertical markets are poised to invest in their facilities to accommodate a reimagined work environment. Integrators will continue to offer value for customers even amid reduced construction."
The report also says the growing trend of remote and hybrid work presents an opportunity for integrators as their customers require communication solutions and new office technology, even for customers that may reduce their real estate footprint.
Targeted commercial construction areas are expected to increase slightly in 2022 by about 1.5%, and rebound even more by about 5.7% in 2023, according to the report.
The report also touches on current obstacles such as talent and product availability challenges as demand for technology and services escalates. The pandemic is forcing organizations to invest in unified communications and collaboration tech, but lingering supply chain issues and a stagnant AV workforce is complicating efforts to finish that work in a timely manner.