Stampede Distribution Tells Vendors That Values Won't Change After DCC Acquisition
Stampede Distribution held a vendor summit this week in where new parent company, DCC, assured vendors: 'we're not going to change things up drastically.'
Leave a Comment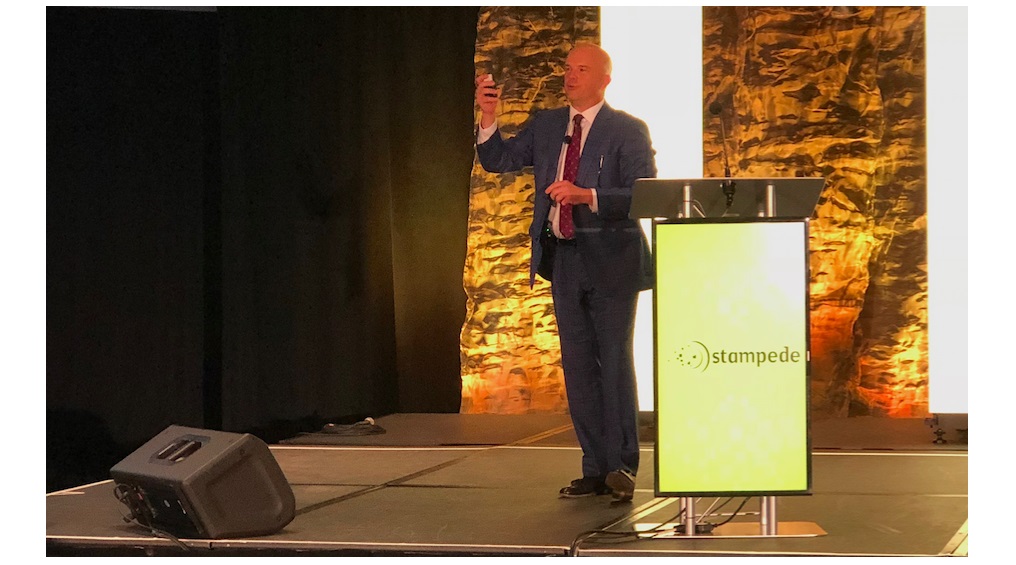 Stampede Distribution wants its vendors to know that they're not changing despite being acquired by DCC earlier this year. As a demonstration of this, they held an annual vendor summit this week in Buffalo, New York.
Representatives of DCC, a Dublin-based marketing and support services group that bought Stampede in July, were present to explain their plans for the AV distributor going forward.
Gerry O'Keefe, managing director of the distribution arm of DCC's Technology Group, emphasized that DCC acquired Stampede because it had "established the initial framework for a global distribution solution."
"On its own and through its acquisition of Just Lamps, Stampede went further than any other company in ProAV distribution," he explained.
"With our investment of capital and additional resources, Stampede can now scale globally. The combination of Stampede and Exertis distribution is going to create unprecedented new business opportunities for our vendors, resellers and end-user customers."
Not trying to 'strip and split…'
O'Keefe emphasized to attendees that DCC does not acquire companies to acquire and strip out assets.
Rather, we view acquisitions as building blocks to a global solution that is bigger and better than the one we had in place before the acquisition," he said.
"We really do believe in the power of our people and their ambitions. Our goal is to create a better global Pro AV business through Stampede Distribution, one that adds value to our vendors and resellers. We are not interested in chasing profitless commodity business opportunities."
Market estimations in years ahead
The Stampede Distribution Vendor Summit also featured a presentation of which products categories have grown the most in the last year. Here's a summation of those numbers:
Projectors – 31 percent increase , high brightness 6000+ lumen, next growth in 4K
UC/Collaboration – 15 percent increase
Display – 25.3 percent increase, large venue projects, large integrations
Photo – 220 percent increase, thermal imaging and infrared cameras
Audio – 42 percent increase, increased stocking positions and vendor additions, vertical successes in conference, collab, k-12, higher ed, gov, rental, sports, entertainment, growth in mics boosted 60 percent