US Senate Approves $52 Billion For Semiconductor Research, Production
Congressional action on the global semiconductor shortage should be a welcome sight for the pro AV industry.
Leave a Comment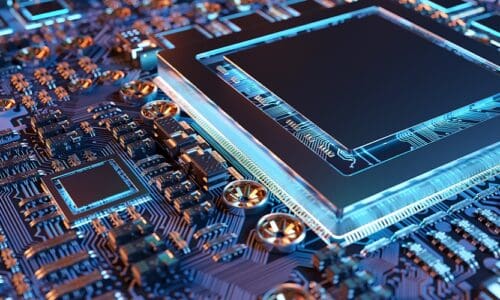 The global shortage of semiconductors is beginning to impact the pro AV industry with longer wait times for products and increasing prices, but there are significant efforts underway to increase the U.S. chip-making production and eliminate our reliance on foreign chipmakers.
That includes a $250 billion bill passed by the U.S. Senate this week designed to increase the country's tech competition with countries like China, and the bill that includes $52 billion to fund the semiconductor research, design and manufacturing initiatives.
According to NPR, the bill is badly needed to solve some current and lingering supply chain issues when it comes to semiconductors.
Supporters described it as the biggest investment in scientific research that the country has seen in decades. It comes as the nation's share of semiconductor manufacturing globally has steadily eroded from 37% in 1990 to about 12% now, and as a chip shortage has exposed vulnerabilities in the U.S. supply chain.

"The premise is simple, if we want American workers and American companies to keep leading the world, the federal government must invest in science, basic research and innovation, just as we did decades after the Second World War," said Senate Majority Leader Chuck Schumer, D-N.Y. "Whoever wins the race to the technologies of the future is going to be the global economic leader with profound consequences for foreign policy and national security as well."
Which superpower emerges as a technological leader matters less to the pro AV industry. Instead, integrators just want manufacturers to have access to the materials they need to build equipment in a timely and cost-effective manner so they and their customers aren't footing the bill.
Integrators and AV distributors say they are starting to see these issues take effect, with longer wait times for products and price gouging starting to manifest.
These issues are expected to last at least into 2022, so this action by Congress should be well received among pro AV folks.
If you are feeling the sting from these supply chain issues, let your representatives in Congress know.