Ricoh Highlights Strategic Investments in Health Care Ecosystem at HIMSS 2018
Ricoh investments in people and technologies make data secure and accessible, helping customers stay connected across the care continuum.
Leave a Comment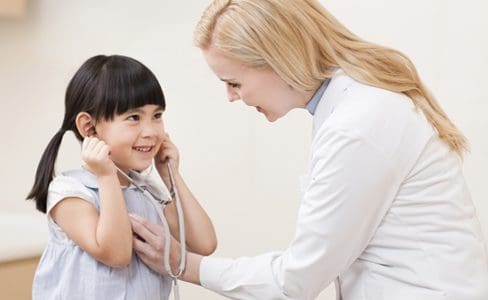 Ricoh USA, Inc. unveiled its lineup of health care-focused innovations and expertise at HIMSS 2018 this week in Las Vegas, centered around the positive impacts of accessible, secure data within the healthcare ecosystem.
"Ricoh continues to develop and acquire technologies and hire healthcare experts who understand today's business challenges," according to the company press release.
HIMSS attendees will see Ricoh's innovations within the Intelligent Health Pavilion, where the company serves as a platinum sponsor, and in booth 7321, where its consulting services team will discuss analytics, file analysis and other needs organizations are seeking to improve and measure information workflow.
"Making data secure and accessible empowers exceptional care. From shortening turnaround times on patient inquiries to driving down costs on back-end processes, there are efficiencies to be made in all areas of healthcare," said John Brindley, VP of healthcare strategy at Ricoh USA, Inc. in the company announcement.
"Knowing this, we have made significant investments that make secure, streamlined collaboration a reality in this highly regulated industry. These include cutting-edge technologies, but also industry-leading expertise, aimed at delivering the best service in the best ways to achieve the best results," he said.
Visitors to Ricoh's booth "will see the many ways in which a connected workflow can help healthcare professionals work smarter," according to the press release.
From patient access to nursing, from the IT department to collaboration and care coordination, Ricoh's services, software and hardware "collectively help to improve the patient, provider, and staff experience by reducing human error," according to the announcement.
Ricoh will also share educational presentations and real-world case studies in its booth theater periodically throughout the event.
Related: IBM, Ricoh Unveil Industry-First Watson-Powered Interactive Whiteboards for Corporate Meetings
Ricoh's Consulting Services team "will showcase how it aids healthcare organizations to transform their everyday processes," according to the press release.
This team "provides expert leadership and guidance, from pre-sales consultation through design, implementation and execution," according to the Ricoh announcement.
"It includes multi-disciplinary experts with a deep understanding of the challenges healthcare organizations face, as well as the ways information can move efficiently and securely through organizations of various sizes," the press release says.
Click here for more information about Ricoh's plans at HIMSS 2018.