2020 AV Industry Predictions: How Integrators and Manufacturers View the Next Year
Breaking out the crystal ball to take a glimpse into the future and it looks like AI could play a major role in the next 12 months.
Leave a Comment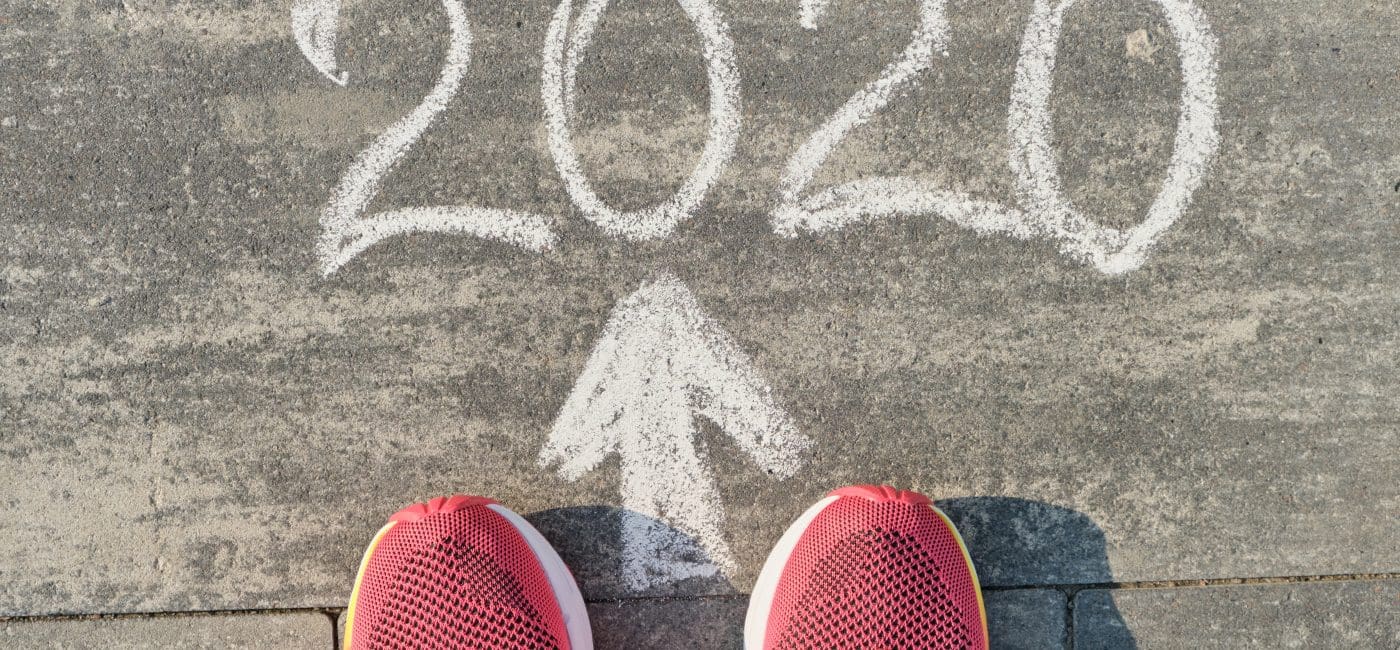 The fun thing about making 2020 AV industry predictions is when someone makes one that turns out to be right, that person will never let those who doubted its validity forget who told them it was going to happen.
On the flip side, when a prediction goes wrong, the person who made the prognostication seems to be the only one who forgets saying it, while others won't stop reminding the person about how silly they were for thinking that thing was possible.
We promise not to laugh at or make fun of anyone in this piece who was bold enough to look into the future and take an educated guess about what's in store for the AV space and integration world in general.
There's a lot of unity among our soothsayers in a few areas, including the emergence of artificial intelligence:
Harro Heinz, co-founder, Renkus-Heinz:
Artificial Intelligence is coming to professional audio sooner than we expect. "We will very soon see a speaker that can be installed in a room and immediately configure itself to provide optimal sound," Heinz says. "The technology to digitally steer sound will soon be considered the standard because of how effectively it can be placed in a space."
The focus will be increasingly on the audience. "When we look at the industry today, we still see a lot of focus on the performers or the product," Heinz said. "That's important, of course, as you have to have great content. But more important is that we look at the audience we serve, understand what they want, and deliver impressive experiences to them. Positioning sound with precision – and putting it on the audience – positions businesses for success."
The future of pro audio – and visual – belongs to the inventors. "We see commoditization continue in the audio world," Heinz said. "What will set successful companies apart – whether they be manufacturers or integrators – will be the level of intelligence they can put behind their products and solutions. The future of AV belongs to those willing to experiment.
Chris Mascatello, executive VP of technology solutions, ANC:

"HDR continuing to come to the forefront is something we are following very closely for 2020. New technologies like mini-LED displays are starting to be seen in small consumer devices (laptops/iPads) and we are seeing the next phase in digital flat panel display technologies.
"We are also looking forward to getting to play around with true 5G in 2020. I want to see how big the current gap is between the hype and reality."
Carrie J DePeter, VP of business development at Inspired Technology and Communications, LLC:
"Going into 2020, I foresee an influx in the adoption rate for AI software and predictive analytics. Hacking has become so mainstream that I foresee all corporations looking to utilize software that helps identify and predict hacking behavior.
"I also foresee growth in the collaboration and unified communications arena. Although the Microsoft teams' platform was a late entry into the collaboration world, I think that utilizing their large operating system market share will be able to propel them to be the deployed unified communications platform."
Jordan Owens, VP of architecture at Pexip:
The "future of work" conversation resets: The historical view of the future of work has largely been tied to how humans understand human behavior. The coming year will shift this conversation towards how systems adapt to humans and their changing behavior in order to enable greater human effectiveness and strategic contribution.
AI creates the dynamic "meeting of the future": To continue supporting the shifting work world, video conferencing and collaboration must evolve. For too long, the industry has worked within a static user experience – it's been about getting into the meeting, the meeting existing and then getting out of it.
2020 will be about finally creating an in-meeting experience that's as adaptive as the pre-call experience. For users, that means making sure the right people get the right focus, users always have the right information in front of them at the right time, and everyone is in a position to make more dynamic decisions faster.
From an infrastructure perspective, that means gathering information across a multitude of systems and applying it to future needs by leveraging AI to adjust based on predictive behavior.
Turning cost line items to value-adds: As organizations look to squeeze value out of every part of their business, they are turning to managed service style offerings for functions like video conferencing and collaboration.
This allows businesses to repurpose their resources to be more strategic contributors to the business and drive revenue versus, in this example, just enabling better meetings internally. 
Tom Berry Jr., CEO of Verrex:
Consumerization of pro AV will continue—which company will follow Guitar Center's lead?
M&A activity will continue hot and heavy; $1 billion mark will be broken
K-12 will continue to boom and benefit from increased funding
India is fantastic as option during Hong Kong unrest
Hiring talented staff will remain tough; hire attitude and teach the skills
Beyond AV, here are a few 2020 predictions for the world at large:
Election paralysis will occur in late 2020
Brexit will be all worked out
Los Angeles Dodgers win World Series (Editor's note: OK, we MIGHT not let Tom forget this one if he gets it wrong.)
David Danto, director of UC strategy and research, Poly:
Technology will continue to become more intuitive
As we approach unified communication (UC) in 2020 and beyond, this perception has become a reality.  Room videoconferencing systems no longer require tens of thousands of dollars of investment, no longer require expensive programming for touchpanels, and no longer require an IT professional to operate them.
Beyond simply working, the standard for collaboration systems going forward will be ease of use.  Manufacturers have begun answering that question with systems that are smart enough to know what to do without being told.
Instead of getting people to figure out how to use an easier remote control, that remote has been tossed in the trash.   AI and ML will continue to remove tasks from the user's "to-do list."
Systems auto-synced to your calendar
As we get further into the decade, we can expect systems that will no longer need to be pre-scheduled to enable a single press of a start button.  The systems will be able to recognize you — they'll know what's on your calendar, and they'll just ask you if you want to start your meeting.
The technical challenges to accomplishing that have already been solved, but the social challenges remain. Do we want to enable facial or voice recognition on enterprise systems? Or, are we validly concerned about privacy issues?
No one is suggesting that there's an easy answer there — but the features are inevitable.
Systems will be collaboration platform-agnostic
Additionally, in this decade, enterprises will be able to break the chains that bind them to a collaboration platform which may not be meeting their needs.
The better systems being made today and going forward — like the ones from Poly — are platform-agnostic.  Your enterprise will be able to use them as native devices on platform A on a Friday, then can come back after the weekend to find them changed to being native devices on platform B.
Devices connect anywhere
We're also at the precipice of 5G wireless speeds that enable better and faster connections to all of our devices.  We will truly be able to do anything from anywhere.
In our videoconferencing rooms, this will mean "better-than-being-there" experiences, with enhanced views and collaboration possibilities.  During our travels, this means richer and more reliable connections.
As we move deeper into the decade, and people begin to expect these new features and continued ease of use, more and more firms will see the value in partnering with a manufacturer that can provide a wide breadth of seamless collaboration devices.
It will be even more important when traveling from our home to our car to our office to the airport to our hotel for the week, that all of our devices work together and provide seamless hand-offs and actionable metrics.
Darrance Tezino president of AV-JV WIFI JOE LLC
AV As A Service

I believe once all truly understand AV-as-a-service offerings and how to sell it within commercial environments, this solution will change how we forecast and or sale solutions on large and small scales.
You can easily build recurring monthly revenue (RMR) by packaging service and maintenance agreements at the point of monthly as-a-service sale with a new solution. This will increase your odds of securing multiyear support contracts.
Remote asset monitoring 

We are noticing more IT leaders making the decisions for AV integration. The IT world is full of analytics and asset management, with AV devices noted as high-visibility devices to the end user in which IT is required to support.
Moreover, remote monitoring allows the untrained IT analyst and desktop support personnel the ability to offload health checks and usage requirements to SMEs without creating a requisition and or inheriting the obligation of knowing what the thousands of devices do to make a large integrated space functional.
Remote asset monitoring is a fast, proactive method that sends off alerts and or repair dispatching on large scales.
Shooter Detection Systems 

Within oil and gas, education and enterprise environments, I see shooter detection systems growing with high demand for all facilities with large occupancies. I would recommend a low-cost, easy installation solution with the ability of large expansion.
Digital Signage

Digital signage has become a major player within enterprise environment for safety, global announcement, interactive collaboration and employee recognition. I see a big change in the pro AV world requiring interactive collaborative abilities within digital signage, alongside AR/facial recognition to craft content specific to gender, height, race and role within the company. I would recommend a non PC signage solution.
AV over IP 

This is one of the biggest tech changes that I see next year. I predict explosive growth for AV-over-IP deployments in 2020; while it is currently in the early adopter stage, it will become mainstream over the next two years.
AV-over-IP systems have the potential to reduce system costs by up to 40% compared with similar HDBaseT. I am encouraging more people within our industry to train and study and I recommend SDVoE certifications.
I recommend products that truly provide solutions for both 10Gbps networks (IPX series) and 1Gbps networks (VLX Series).
Collaboration Tools 

Within pro AV, we must continue to stay current with enterprise level collaboration tools. This allows us the ability to work smarter, not harder. Guiding process that can be understood by IT leaders. I strongly recommend ITIL certification to guide these efforts.
How did these men and women do with their 2020 AV industry predictions? If you think they missed anything, let's hear it.