Why This Year's CI 40 Influencers Under 40 is the Most Important Ever
Every group of young, talented AVTweeps provides hope for the AV industry's future, but this year, it's needed more than ever.
Leave a Comment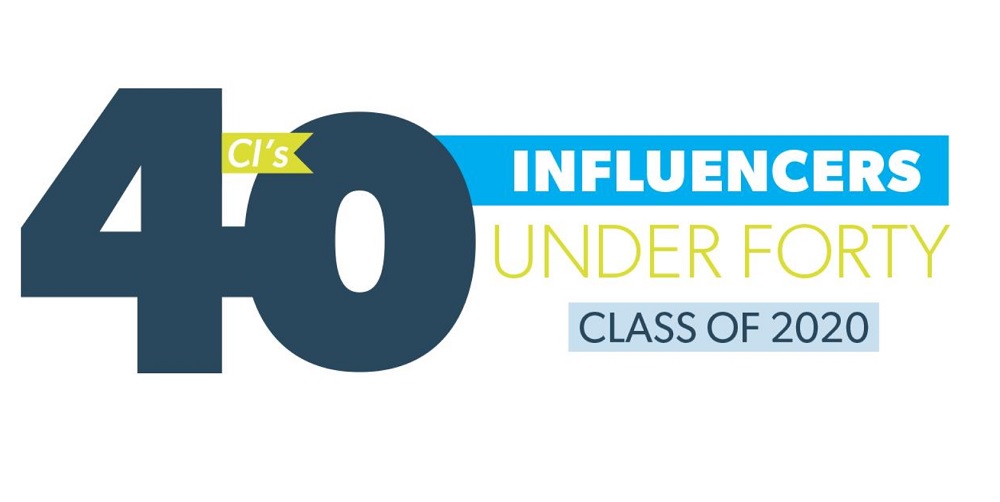 If you haven't already done so, please make sure you check out this year's 40 Commercial Integrator Influencers Under 40, which was officially unveiled today after a couple of months of preparations and secrecy that would make producers of "The Masked Singer" envious.
I hope you'll agree that this year's class of talented young #AVTweeps deserves its place among the 250 or so who've come before them since we launched the effort in 2014. And please don't do any math to see how that averages out to 40.
While I'm protective of and interested in the success of everyone who's been part of the list (yes, even that 2014 class that didn't make it on to the cover of the print magazine), I think this year's 40 Influencers Under 40 is the most important collection of young talent we've ever assembled, in large part because we're at a crossroads when it comes to the AV and systems integration industry.
You've heard enough over the years about the lack of information young people have about a career in AV until it's too late for them to pursue one or they've been captivated by another calling and it's still incredible to me how many of our 40 Under 40 every year say they "fell into AV."
Related: EnventU Curriculum Update Includes More Hands-On Lessons, AVIXA Assistance
Well, given the nationwide unemployment issue triggered by the coronavirus pandemic, many of the young people who fell into the industry are finding themselves on the chopping block as companies try to cut costs and make the best of a bad situation with as lean a staff as possible.
And the fact so many companies still have full staffs working from home this summer means there are fewer internship opportunities than ever in AV and that means an entire class of students and grads are missing out on a year of development in the AV industry.
As those proverbial "old white guys" get closer to retirement age or consider selling their businesses to the highest bidder who can at least salvage some segments of the company, it's more important for the next generation of AV leaders to be poised and ready to step up and show why they deserve a shot next.
If those young people aren't already in the pipeline because they've been cut loose and found a new career to pursue, what will become of the AV industry in the long run?
Inside This Year's 40 Under 40
You probably noticed this year's 40 Influencers Under 40 includes a high school sophomore and one early 20-something. These two young stars are learning as much as they can about AV by getting involved with as much of it as they can, but they're the exception to the rule that says AV isn't part of a high school course curriculum.
While AVIXA and NSCA have made inroads with their grant programs, scholarships and workforce development offerings, there's still a long way to go until everyone who should know there's a career for them in AV understands what it takes to get there before something else becomes their calling.
EnventU, Integrate Baltimore and Loop Lab are a few more examples of programs for future members of the AV community to hone their crafts, but these types of programs should be in every city and town's educational plan and on every college campus.
Choosing this year's CI 40 Under 40 meant making some tough decisions about who to leave off. We got so many impressive nominees that surely there's someone who's upset with me for leaving their picks out of the mix this year.
I see that as a great problem to have and a sign the pipeline of young AV talent shows no sign of drying up, but if those who can don't continue to advocate for themselves and their industry, I fear the 40 Under 40 and the AV industry itself could be in some long-term jeopardy.
I'm sure I'm not alone in hoping that doesn't happen, but today's leaders need to remember the way they first found out about how cool a career AV could be and pass that excitement about it onto their kids, their young relatives and anyone who's willing to listen while not playing on their phones.
By the way, maybe the sales pitch could be something like, "You know all that stuff you do with your phone to make videos and share it with people around the world? How would you like to get paid to do that?"