EnventU Curriculum Update Includes More Hands-On Lessons, AVIXA Assistance
EnventU changing curriculum to help students better understand the concepts they're learning through hands-on experience with gear they'll use on job sites.
Leave a Comment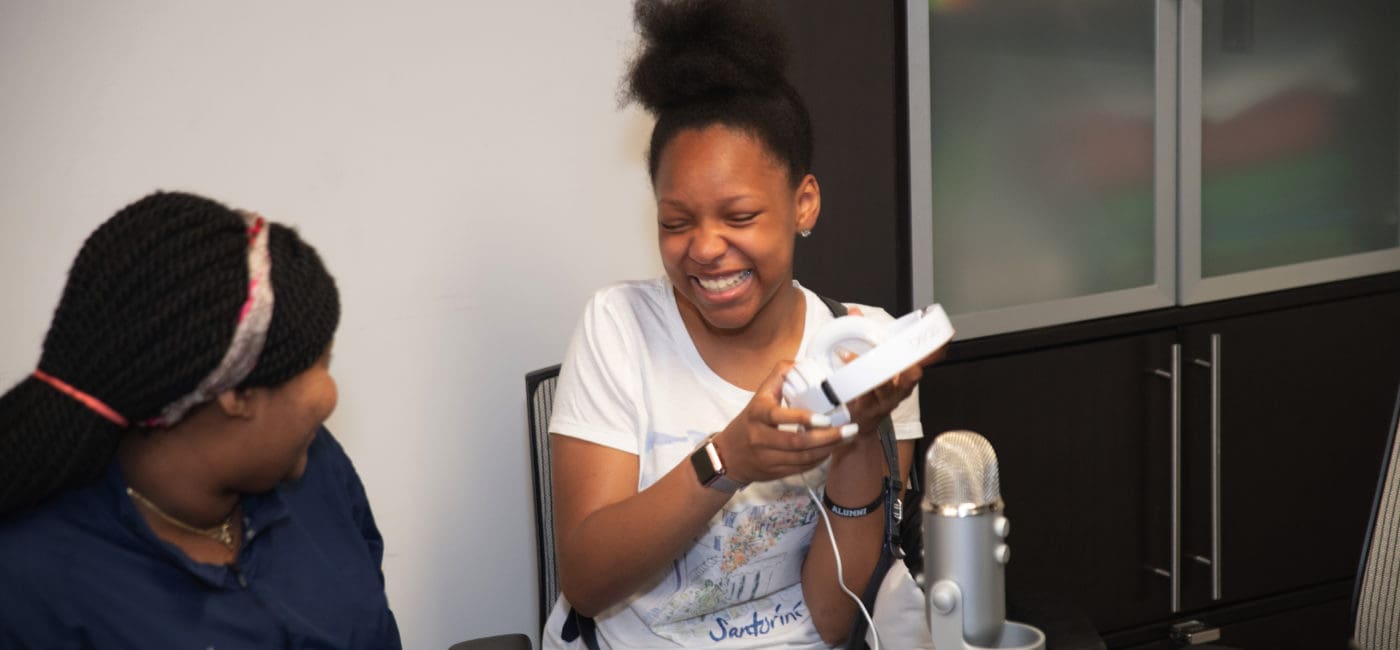 EnventU is overhauling its workforce development program in time for the fall session, a move designed to give students more of what they want—and need—to be able to pursue careers in audio, video, lighting and other professions.
"I think students are going to see a complete 180, especially from what we did in our first three years," says EnventU founder and executive director Latoya Lewis, who recently marked the program's fifth anniversary.
"When we first developed our curriculum, we had a lot more learning by expressing than learning by doing," she says. The students were doing journal writing and using notebooks in the early days of EnventU, says Lewis, but "now it's much more hands-on, much more interactive.
"We paid a lot of attention to the visuals they'll be experiencing," says Lewis. "We're paying a lot more attention to the accountability part and having them achieve their goals.
"We want them to understand it's not just a concept they're learning in a class. We want them to have a long-term comprehension of the concepts," she says.
EnventU project manager Lauren Reed has spearheaded the transformation of the curriculum, saying she worked with AVIXA staff members to understand the concepts and equipment students will be hearing about and using during their time in the program, whether in the spring or fall sessions.
Related: EnventU Wants Your AV Equipment Donations to Help Create Future Integrators
"We thought it was more important to delve into the basics of video, the basics of lighting and the basics of audio and present the students with more in-depth detail about the modern equipment that's used and the proper technique that's used by industry professionals," says Reed.
"We also wanted to give them a chance to speak with industry professionals to really learn and hear firsthand what it's like to be on the job," she says. That's why EnventU has broken audio, video and lighting into separate career tracks for students as part of the curriculum overhaul.
AVIXA staffers looked through EnventU's lessons and helped them with the terminology and selecting the right equipment to use for a better hands-on experience, says Reed. AVIXA also shared the booklets they give to students who are earning CTS renewal units and studying for certification tests.
This isn't the first time EnventU has updated its offering. When it launched five years ago, Lewis tried to give students exposure to all of the program's career tracks, but found students focused on one specific track, so now up to 12 students focus on a particular career track during each session.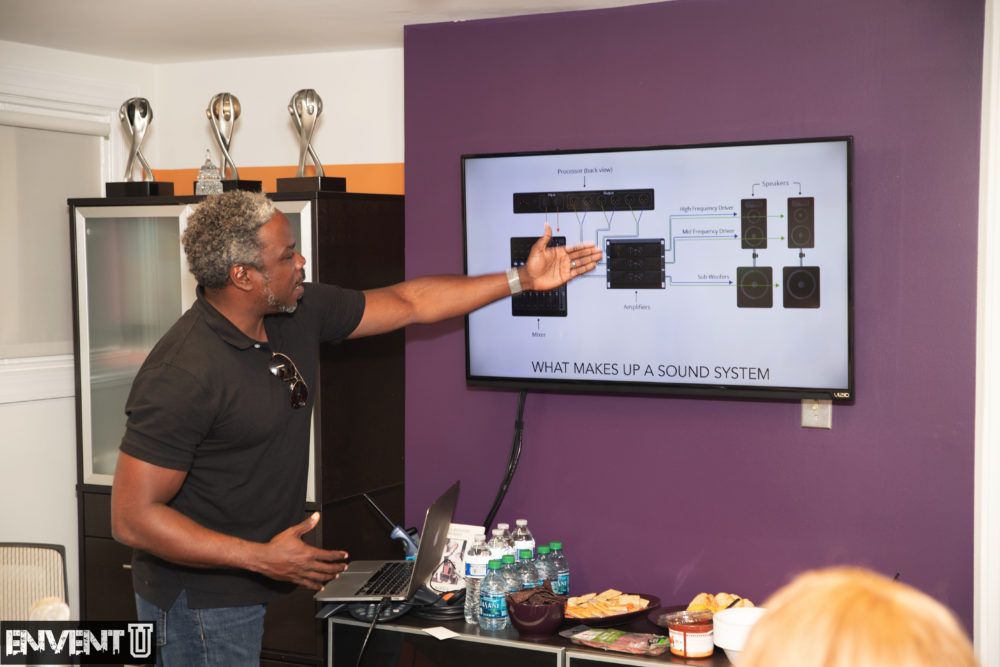 Why EnventU Curriculum Update is Important
EnventU AV and lighting instructor Christopher Suggs calls it "refreshing" that Lewis and the leadership team would be "willing to gut a program from the top to the bottom and rebuild it to make it better," but it's part of why he thinks EnventU can be more successful than ever.
Reed says EnventU retained all of the hands-on aspects of its curriculum and will emphasize that part of the lessons for students going forward since that seems to be the part of the lessons they gravitate to most. That means setting up lighting trees, testing microphones and other in-the-field aspects.
"We wanted to provide a range of environments for them to test this modern AV equipment," she says.
That's a great approach, as far as Suggs is concerned. He went from self-teaching most of what he knows about lighting to becoming lighting director at his church.
"Everything I learned about lighting was either through watching a video or doing it on my own and familiarizing myself with it so I could understand," he says. "Kids already know about AV without realizing they know about it. It's called a smartphone.
"They understand more than we give them credit for, but a lot of people don't understand how technical lighting is," says Suggs.
Lewis is proud to have been able to expose students to careers they didn't know existed and hopes to do it for years to come through EnventU's revamped curriculum.
"Students don't come to us knowing what they want to do, but they do know technology," she says. "They don't know all the careers behind it, so we're trying to help them bridge that gap.
"A big part of EnventU is about being intentional in terms of workforce development. We want to be more purposeful," says Lewis.
Reed likes being able to shape the future of the AV and lighting industries through EnventU.
"We're training students to build a career and take over for those who are in the industry as they get older and decide to retire," she says.
If you enjoyed this article and want to receive more valuable industry content like this, click here to sign up for our digital newsletters!