EnventU Wants Your AV Equipment Donations to Help Create Future Integrators
Non-profit workforce development program in Washington, D.C., collecting AV and lighting gear for fall semester when students resume hands-on curriculum.
Leave a Comment
The expression "one man's trash is another man's treasure" is getting an AV twist thanks to an ongoing AV and lighting equipment collection drive by Washington, D.C.-based non-profit workforce development program EnventU.
The program—which caters to high school students in marginalized communities near the headquarters location—has five primary career tracks for participants to follow: AV, lighting, catering, décor and meeting and event planning, says EnventU founder and executive director Latoya Lewis.
EnventU, which is celebrating its fifth birthday today (June 29), "shores up the workforce development gap these industries experience and the work skills gap our country experiences as a whole," says Lewis. Part of the program is giving the students hands-on experiences in their chosen career tracks, she says.
Since launching the AV equipment drive in May, EnventU has gotten plenty of donations—mostly from the D.C. area—but could certainly use more to help them fill out their wish lists, for AV and lighting and the other tracks as well, says Lewis.

Because their storage space is limited, Lewis asks all those who want to donate equipment to check out the group's wish list and let her know they'll be sending it or need someone from EnventU to pick it up.
"Our goal is to someday have enough room to store all AV equipment by career track but right now we can't do that, so we've had to turn away some gear that's just a little bit too big for us to store," says Lewis.
"We knew many companies were using this pause to clean out their warehouses. Our program requires a lot of hands-on lessons so these students will be prepared for real-world scenarios. Equipment is very much tied to the curriculum. People have been really responsive," she says.
EnventU staffers are testing all the donated equipment they've gotten so far now so students can use it in the fall, says Lewis. Among the biggest donations was a group of Lenovo laptops from Cenero and some audio equipment from Breasia Productions. EnventU offers contactless pickup or dropoff options.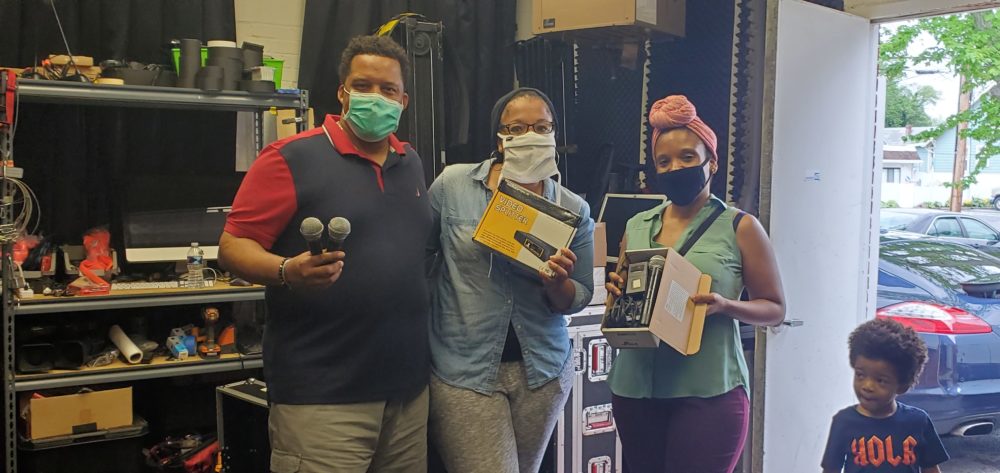 Why EnventU AV Equipment Drive Matters
"This is a wonderful program that's allowing young people to realize their potential and we want to be able to support that," says Jamal Lee, executive director at Breasia Productions. "When (Lewis) put feelers out, it was a really easy decision to make. We'll continue to support EnventU as long as we can."
Some EnventU students have worked with Breasia on concerts and other live events and Lee has done presentations and talked to the students at EnventU headquarters. He's excited about the chance to help the next generation of AV and live events pros after he started from out of his mother's basement.
"Somebody gave me a chance and I don't take that lightly," says Lee. "Once I got in, I was able to show what I could do. I was the only guy who looked like me in the room in many cases, but I knew what I was doing. I want to be that person who gives other people an opportunity and I'm in a position to do that.
"We have to use our resources and our creativity to make the lives of other people better. If we don't do that, we miss our purpose," he says.
Lewis knows many AV professionals "fell into the industry" just by taking advantage of an invitation to try it and she thinks that's why they can relate to what EnventU students are learning now.
"They want to share what they've found so these kids can find themselves in that career too," she says. "The companies I partner with have amazing hearts."
EnventU students attended InfoComm trade shows from 2017 to 2019 and Lewis plans to have more of the students join her next June in Orlando, Fla., for InfoComm 2021.
"That show is always an enlightening and overwhelming experience for them," says Lewis. "Our partnership with the AVIXA Foundation has allowed our students to experience InfoComm up close and personal and it's always something we look forward to.
"AV is one of those career paths where it's all around you, but you don't know it. You don't know what it's called or how to enter into it. Young people today come out of the womb as digital mavens. They're very comfortable with technology, but they don't always know there's a career behind it," she says.
"It all boils down to access and opportunity," says Lewis. "We strive to bring access to communities that wouldn't have it without our intervention. We need to rethink where we tap into talent. If you open your mind about where you can find talent, you can find it anywhere. All they need is an opportunity.
"They're not asking for a handout. They're just asking for a way in. I invite everyone who wants to see a more diverse and equitable industry to join us in this work. We just need to say access and opportunity is important and we're all going to make a way for the generation to come," she says.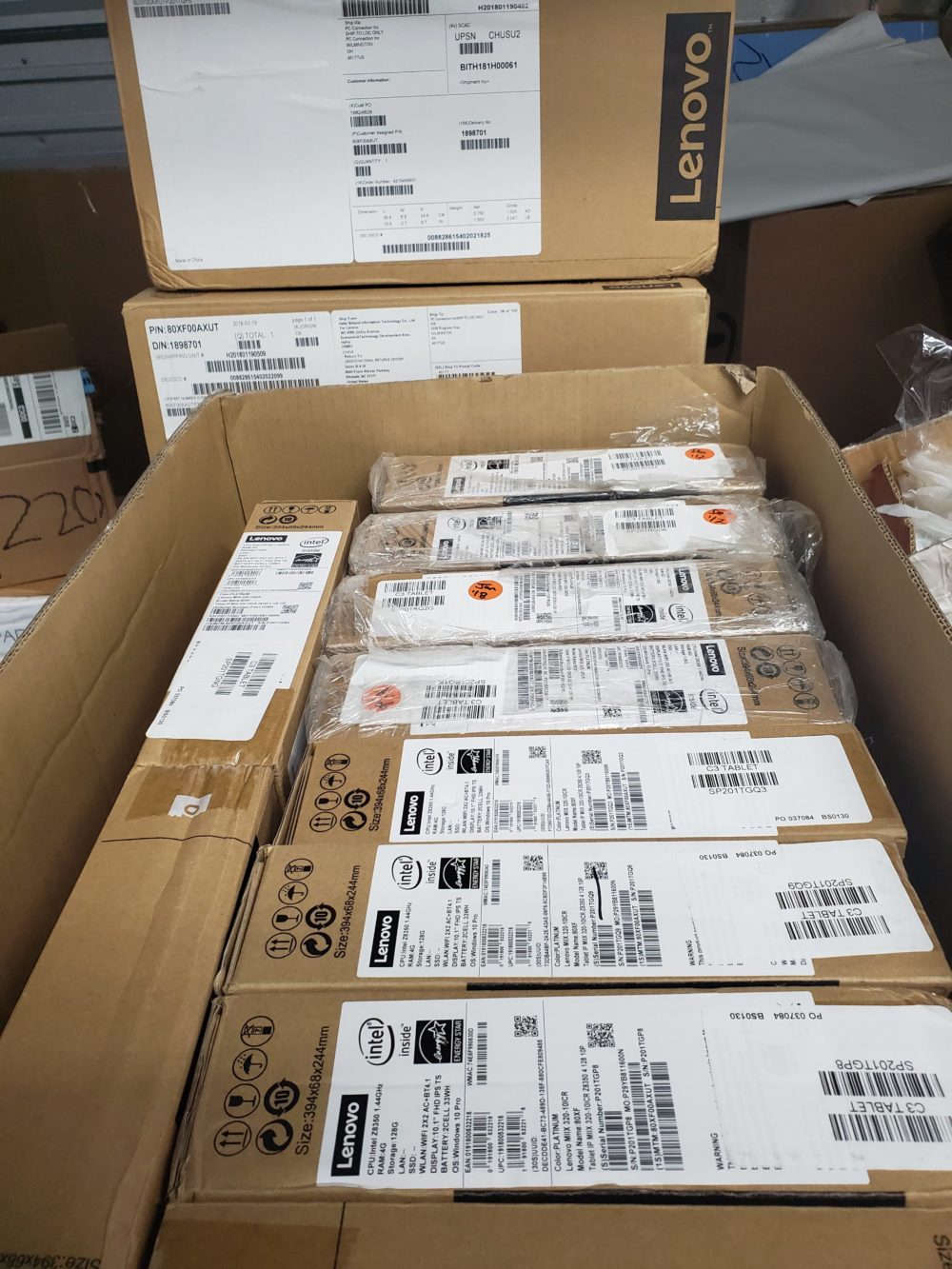 If you know about an AV or IT company doing something good who we should interview for the Connected to the Community series, email executive editor Craig MacCormack at craig.maccormack@emeraldx.com.