AVIXA Releases Statement "Responding to Racism"
The following is a press release statement released by AVIXA on June 12th.
Leave a Comment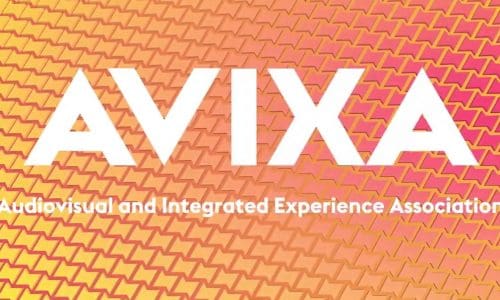 To our AVIXA Family,

The events in recent days, weeks, and months have included so much pain and loss. Like so many of you, we are deeply saddened by systemic racism against black Americans. The murders of George Floyd, Breonna Taylor, Ahmaud Arbery, and countless others represent a deeply ingrained prejudice and injustice suffered by countless generations. Today, we say No More.

At AVIXA® we stand united to shed ignorance, help end systemic racism, and build a better future together.

We reject all forms of prejudice and stand against intolerance. We take a clear and concise stance to condemn acts of violence and injustice, which represent a blatant disregard for basic human rights.

Our trusted community tackles both industry and social issues. We seek to create and champion an environment of giving, sharing, and mutual respect; not only for our members, but in the pronounced way our mission touches the world. In line with our sense of urgency, we ask you to join the conversations, to share your ideas, so together we can further commit to being inclusive and welcoming. Below are a few AVIXA councils and programs where our members may engage in dialogue and action:

The Diversity Council
To encourage inclusion and promote human, cultural, and systemic diversity in all forms within the commercial audiovisual industry through the utilization of professional networking, educational opportunities, leadership development, and community awareness.

AVIXA Women's Council
To provide a global community of AVIXA members and other professionals committed to supporting and empowering women who work in the technology and AV industry.

AVIXA Mentor Program
For those members interested in advancing the AV industry by learning from other professionals. People involved in mentoring advance the industry as leaders, impact employee retention, and help elevate a more diverse, skilled workforce.
Each one of our councils is an opportunity to speak up. We encourage you to also start discussions directly with AVIXA as well as your fellow AV peers, and you can do so by emailing us at socialjustice@avixa.org.

Additionally, through partnership of the AVIXA Foundation, we are making contributions to two AV‑related non‑profit organizations that seek to tackle racism and other social inequalities by providing career opportunities in the audiovisual industry. Both the Loop Lab and EnventU work tirelessly to help build more equality and inclusivity in AV.

The Loop Lab
A Cambridge Massachusetts‑based social enterprise, the Loop Lab specializes in media arts internships and apprenticeships. Its mission is to empower women and people of color in the media arts to develop careers in AV through job training and job placement. As an organization, the Loop Lab is committed to ending inequality and racism through digital storytelling. Founder Christopher Hope has been featured several times as an agent of change in workforce development and inclusivity.

EnventU
As a one‑of‑a‑kind educational initiative designed to provide experiences and exploration of career opportunities in the dynamic live events industry, EnventU addresses social issues by opening alternative pathways of higher education and strives to close workforce skills gaps through the untapped talent of young people, ultimately creating a pipeline to professions in event production, AV, décor, and catering. Its Founder and Executive Director, Latoya Lewis, has decades of experience in events, and has been an integral voice in AVIXA's live events community.

As an organization we acknowledge the value of black lives, we ask each one of us to recognize the need to end systemic racism and begin to act by learning about our responsibilities and capabilities to accomplish these tasks. We have taken a first step by joining Tim Albright at AVNation for a podcast entitled Race & the AV Industry. Conversations are the starting points to actions, and actions are our path to a better normal. We promise to keep you informed of all activities and next steps and want to thank those who participated with an open heart and open mind.

The time to act is now. Together we can make meaningful and necessary change to create a better future.

Jeff Day
Chairman of the Board, AVIXA

David Labuskes
CEO, AVIXA
If you enjoyed this article and want to receive more valuable industry content like this, click here to sign up for our digital newsletters!