AV Integrators Mulling How to Handle Costs Associated with New Post-Pandemic Operations
Integrators must consider whether to pass along new costs to customers or dig into profits, according to COVID-19 Impact Survey findings.
Leave a Comment
How will AV integrators handle the extra costs that come from wearing masks regularly on job sites, going through an additional round of cleaning after finishing their work for the day and reducing staffing levels to comply with federal and local social distancing guidelines?
Could it lead to a so-called "pandemic premium" similar to the surcharge some manufacturers and systems integrators tacked on to their product and project sales in the aftermath of the tariffs on many Chinese tech products as they arrived on U.S. shores?
"It makes sense as providers would incur additional costs, they'd pass some of those along," says AVIXA senior director of market intelligence Sean Wargo, reflecting on the results of the 11th week of the association's COVID-19 Impact Survey.
About three-quarters of this week's COVID-19 Impact Survey responders say they're making their staffs wear masks on job sites, about 44 percent are going through extra cleaning and sanitation practices and more than one-third of the group are reducing staffing on job sites.
Interestingly, less than one-quarter of this week's respondents say they're extending the number of hours expected on particular jobs, so there's further research needed to understand what effect that's having on specific AV work, says Wargo.
"We continue to see people resuming project work and an extended number of hours," he says. "It's more of a shifting, where integrators are focusing on priority aspects or scaling back on project. It may be challenging providers as well if the deadlines and the scope of the work doesn't change."
With most AV integrators still not yet back at full capacity, "any work is good work, even if it comes with additional constraints," says Wargo.
"The first aspect of this reopening is more certainty," he says. "The challenging part of the data is, as the re-openings become more clear, what those phases mean and how long they'll take. As it becomes more predictable, we can determine when work will return."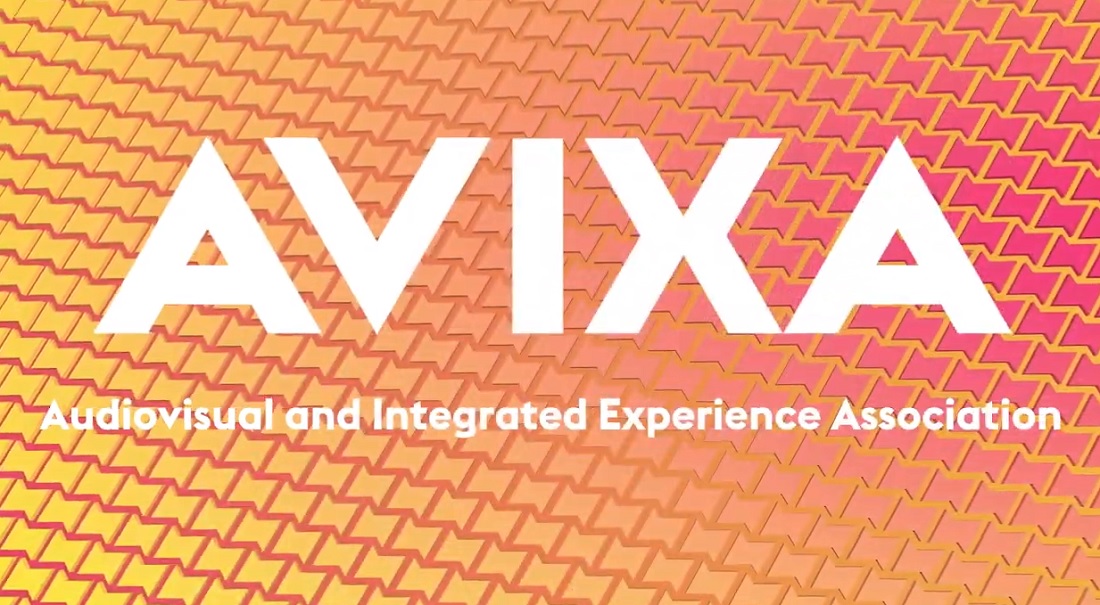 More from COVID-19 Impact Survey
This week's COVID-19 Impact Survey respondents have shifted their expectations from a bulk of their jobs coming back in June or July to August or September, says Wargo. That comes with "cold, hard realities," including additional layoffs and pay cuts in some companies.
Many AV integrators are shifting into design consulting as AV integration work is more at a premium these days, says Wargo, looking at how their clients will be changing their spaces when workers, audience members and customers return after the pandemic.
Life safety, security and surveillance is expected to be one of few areas to have a small amount of growth in AVIXA's Industry Outlook and Trends Analysis report, which is expected to be released in June in anticipation of the InfoComm 2020 Connected virtual trade show June 16-18.
"There will be additional mechanisms put in place to return to more normalcy and AV plays a role in that," says Wargo. "That helps us look a little better than we could have, given a pretty extensive shutdown." Temperature sensors and displays are just two examples of AV-related work, he says.
We're also starting to see more drive-in movie theaters, including a proposed temporary transformation at Hard Rock Stadium in Miami, home of the NFL's Miami Dolphins.
"From our past can come innovative ideas from our future," says Wargo. "I would expect spaces to reimagine and reemerge and I would expect those spaces to get creative about how they can use alternatives.
"How do you outfit spaces for reduced capacity," he says. "Does that mean you're creating more potential for audience engagement or maybe premium experiences?
"The sentiment out there is about being innovative and adapative. Does that mean a different customer type or maybe a different solution type? All of us are changing a lot of our normal behaviors and companies are doing things they never expected to have to do," says Wargo.
"There's a need to look at ways to diversify our business while still looking at some of what we consider normal, even if it's augmented in some way," he says. "We know this is going to be an evolving story."