AV News to Know April 30, 2021: New Products, Cool Projects and People in New Places
In this week's edition: AVer releases auto-tracking AI camera, Focusrite helps The Record Co. make music available and more big-name hires.
Leave a Comment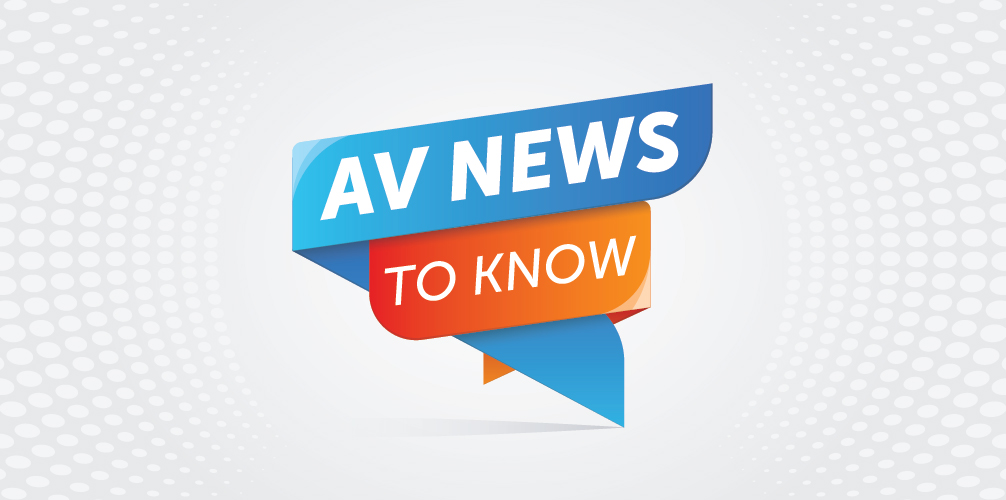 Here's a closer look at some of the AV news, products and projects you might have missed this week. We call it AV News to Know:
New AV Products
Sharp NEC Display Solutions Upgrades P Series Large Format Displays
Sharp NEC Display Solutions this week announced its upgraded P Series large format displays. The professional display lineup provides a wide color gamut panel, full metal chassis and advanced feature-set for effective and memorable UHD digital signage.
These displays are ideal for professional applications in finance, healthcare, restaurant, retail and transportation.
The upgraded P Series displays deliver vivid, crystal clear imagery and messaging with native UHD resolution (3840 x 2160). The displays feature NEC's proprietary SpectraView Engine, a function that works cohesively with the new wide color gamut, 700 cd/m2 professional grade panel by allowing precise color and luminance accuracy.
Additionally, Multi Picture Mode functionality removes external processing needs and gives the customer the ability to show multiple and separate simultaneous images at once.
Mersive Releases Solstice Conference Release
Mersive Technologies recently announced the relaunch of its Solstice Conference capability. The new version expands market coverage to include broader support for user laptops and AV peripherals to bring the Solstice Conference experience to more rooms and users than before.
The software release also includes a redesigned user application to improve ease of use and streamline meeting workflows.
Solstice Conference 5.3 uses less network bandwidth and host laptop processing power and offers full support for more laptops, including many laptops with i5 processors, supporting a wider range of users.
AVer Releases AI Auto Tracking Camera with 30X Optical Zoom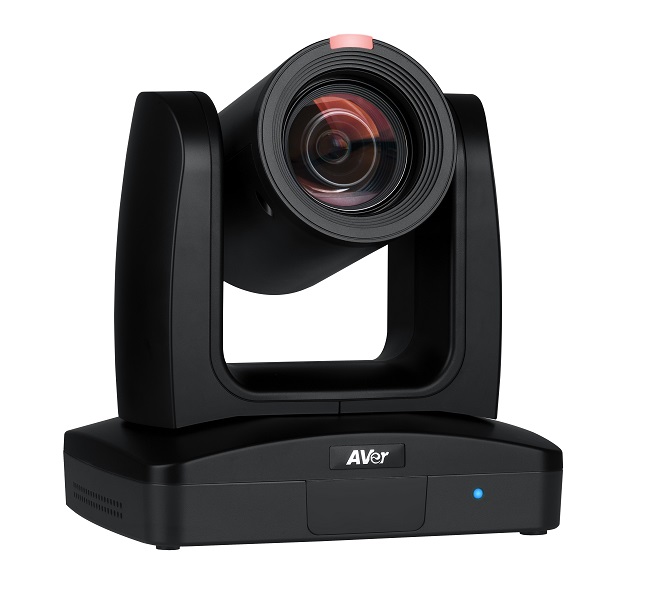 AVer Information Inc. USA this week announced the company has released the TR331 AI Auto Tracking PTZ Streaming camera, the latest in its lineup of artificial intelligence tracking cameras.
The TR331 includes 30X optical zoom, 12X digital zoom and a 2MP camera with 1080p full HD. Like the other newest TR models from AVer, it features built-in artificial intelligence (AI) technology with a Human Detection algorithm that allows you to track your speaker (full- or half-body) or pre-set shoot zones.
LG Professional Announces ProBeam Laser Projectors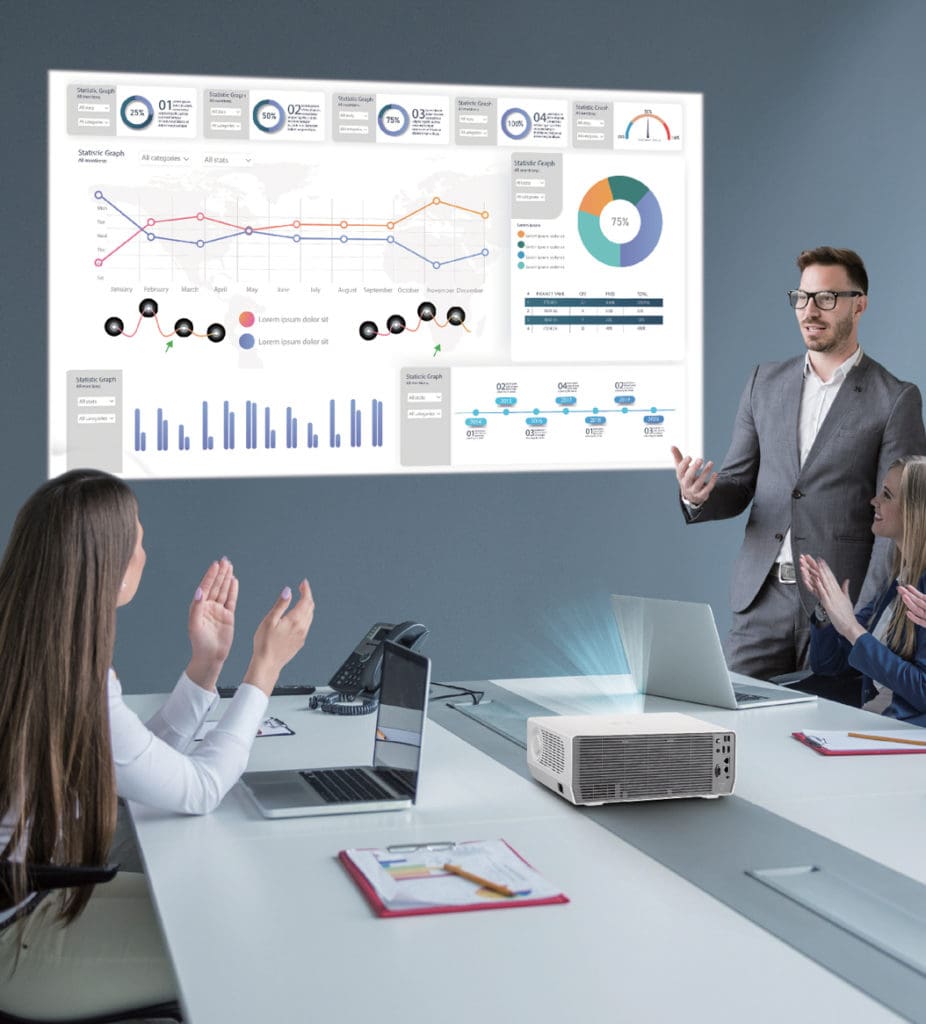 LG Business Solutions USA has launched its brightest projectors ever, the new LG ProBeam BU60PST and LG ProBeam BF60PST.
Delivering 6000 ANSI lumens, a 20 percent increase over LG's next brightest models, these laser projectors are designed to project highly detailed imaging for critical government, financial, engineering, medical and digital signage installations in medium to large-sized spaces.
Rated at 20,000 hours of laser life and offering lens shift and 1.6x optical zoom, both TAA-compliant models excel in critical needs environments.
Audio-Technica Announces Version 1.2.0 Update for Wireless Manager Software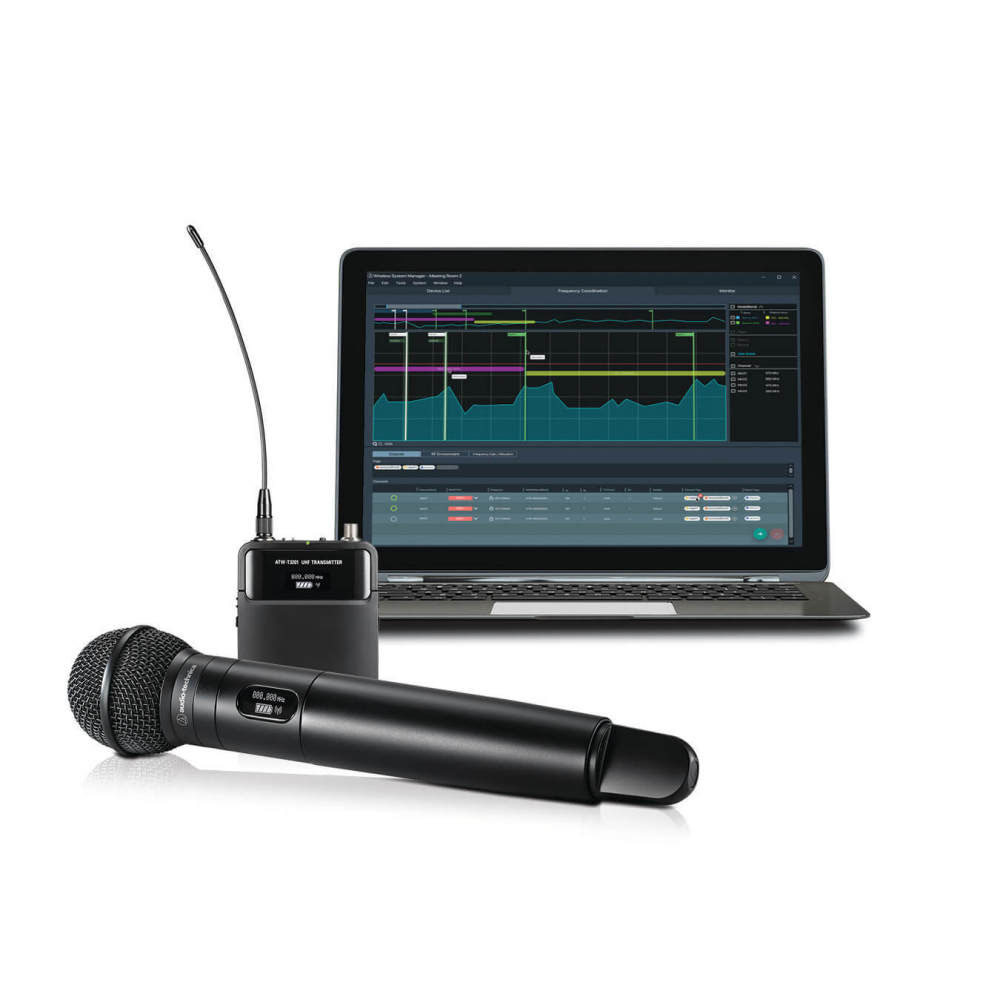 Audio-Technica announces the version 1.2.0 update of its Wireless Manager software, available for immediate download. Wireless Manager is a Mac OS/Windows application for remote configuration, control, monitoring, spectrum management, and frequency coordination of compatible Audio-Technica wireless devices.
Customers who have A-T Wireless Manager previously installed will be notified of this new version via in-app messaging.
Updated features in version 1.2.0 include a new multi-point receiver function; improved interface and functionality enhancements; increased compatibility; and minor bug fixes. The software is compatible with Microsoft Windows 8.1 and 10; and macOS High Sierra (Version 10.13), macOS Mojave (Version 10.14) and macOS Catalina (Version 10.15).
MAXHUB Introduces UC W21 Business Webcam
MAXHUB introduces the UC W21 business webcam. It features a 120-degree DFoV with 4K Ultra HD clarity and clear audio performance.
UC W21 has 4K Ultra HD video at 25fps and layered optical glass for better smoothness and clarity and employs a Sony image sensor that yields HDR (High Dynamic Range) performance for brighter highlights and a wider range of color image detail and 4K wide angle video performance.
The UC W21's pioneering 2D and 3D DNR (Digital Noise Reduction) technology delivers incredible image quality, crisp visuals, and sensational video experiences. From low light to bright backlights, the UC W21's integrated HDR technology constantly adjusts to ensure everyone looks their best.
Extron Introduces XPA U 3502 Half-Rack Amplifier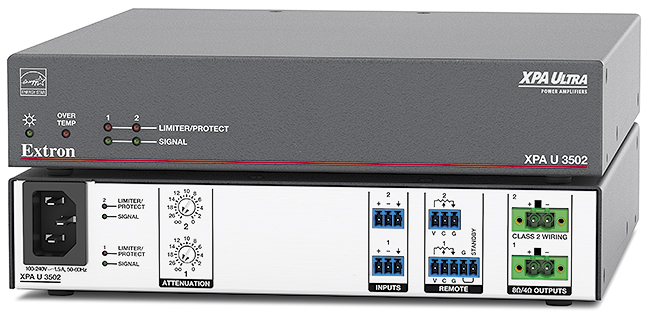 Extron this week introduced the XPA U 3502, a high performance ENERGY STAR-qualified audio power amplifier delivering two 350-watt channels into 8 ohms or 4 ohms in a 1U, half rack device.
It is convection cooled, UL 2043 rated for plenum installation, and includes hardware for rack mount configurations.
The XPA U 3502 offers the ability to install high power amplification without using rack spaces for ventilation, conserving precious rack space. It features a Class D amplifier design with power factor correction, ultra-low inrush current, defeatable auto standby with fast wake up, and Class D Ripple Suppression.
Audio Visual Projects
Focusrite Interfaces Help The Record Co. Make Music Production Accessible
Boston-based recording services provider The Record Co. (TRC) is a 503(c) non-profit enterprise, founded in 2010 by Berklee College of Music graduate Matt McArthur.
The organization is dedicated to offering a truly affordable and equitable music workspace and providing space and resources to the entire spectrum of the city's music makers, from veteran professionals to aspiring home recordists.
As its mission statement puts it, "We exist to make sure that no matter who you are, no matter why you make music, you can keep making [it]."
In further pursuit of that lofty goal, TRC opened a new facility in January: a 12,500-square-foot studio complex in Boston's Newmarket Industrial District.
The new space features four recording studios covering a range of capabilities, from full-on tracking to small song-workshop and production-type spaces, and 15 fully backlined hourly rehearsals studios. They expect to host upwards of 1,000 sessions and rehearsals per month, running 16 hours a day.
Key to the setup are Focusrite preamplifiers and interfaces (along with Novation MIDI controllers), which offer the flexibility to simply plug in and play for any skill level or scale of production.
Focusrite solutions in use at The Record Co. include the Red 16Line 64-In / 64-Out Thunderbolt 3 and Pro Tools | HD compatible audio interface; the ISA 428 MkII and ISA 828 MkII devices, which incorporate four and eight, respectively, of Focusrite's renowned mic pre's, as well as instrument inputs and line ins, in a single simple-to-operate unit; the RedNet A16R 16-channel analogue I/O interface; and a number of interfaces from the Scarlett Range, deployed in some of the 15 rehearsal studios in the new facility, allowing musicians (who also use the facility's Novation Launchkey MIDI keyboard controllers) to flexibly record their sessions there.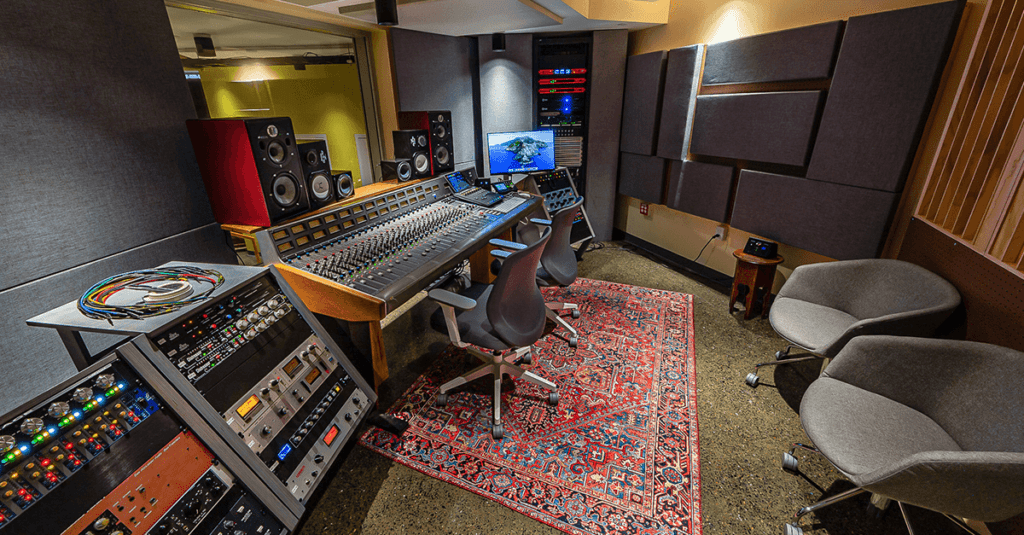 McArthur says the concept of TRC came to him a decade earlier as he was looking for a business model that would allow the greatest number of users to access a highly flexible facility that could accommodate music producers of any genre and virtually any skill level.
"It needed to be a shared resource that no one really owns, a community resource," he said. "We would need space, gear, a good attitude, and an open mind about how the space is used and who uses it. A non-profit was the way to go."
McArthur also realized that the nature of how recording studios are utilized now had changed significantly in recent years, with the large battleship consoles of yore giving way to a plethora of software applications and digital control surfaces.
"Music makers today all have their own ways of working, their own preferred software and plug-ins," he said. "Before, we weren't able to offer the multi-DAW compatibility that today's music makers need. Now, we can accommodate just about everything they want to use.
"If we want to make the space as comfortable and accessible to as many people as possible, it has to be as transparent as possible, to allow them to use any platforms they want as easily as they would in their living rooms," he said.
TRC studio manager Jamie Rowe says the ISA preamps are now available in every studio as patchable outboard gear.
"We had two in the old facility, but everyone was using them so often that we felt we had to have more of them and in every room, including the two smaller studios," he says. "There's a lot of turnover in the rooms every day so people want to make the most efficient use of the time as possible."
TRC has become a valuable member of the Boston music community in other ways as well. For instance, in partnership with The Boston Foundation and more than 500 donors, TRC has distributed more than 750 low-barrier COVID-relief grants to local musicians, producers and engineers experiencing lost income as a result of gig cancellations due to COVID-19.
To date they've distributed more than 750 grants totaling more than $160,000.
"We've spent 10 years thinking about what musicians and artists need in order to create, in terms of technology," says McArthur. "What COVID did was make us realize that they also had very human needs, to buy food and pay rent, which is another way we can help the local community.
"The chief motivator behind TRC's expansion is our desire to serve the rich mix of music makers who come to our door. Our new, larger facility will not only support an increased number of users, but will also enable us to reach a more diverse demographic of music makers with respect to age, racial identity, economic means, and creative goals."
Sony's Optical Disc Archive Stores and Secures Montclair State University's Most Important Content
In 2015, Sony Electronics and Montclair State University in New Jersey entered into a strategic alliance giving the school's students, faculty and staff access to the same Sony professional technology used by the world's leading broadcasters.
From switchers, servers and storage to projectors, displays and studio and PTZ cameras, MSU employs Sony's solutions across the entire campus.
One way Montclair State stays ahead of the curve and preserves its most important media is through adoption of Sony's Optical Disc Archive (ODA) for long-term archival storage.
Staff uses Sony's ODS-L30M PetaSite, a scalable 30-slot master library unit to archive, safeguard and easily recall the university's most visible live events, including graduation ceremonies, presidential addresses, theater performances and concerts.
MSU chose Sony's ODA for long-term archival storage because it is a touchless media, meaning the only thing that touches the disc during the Write/Read process is a laser light. Other archival options use a physical tape that touches drums and rollers and heads.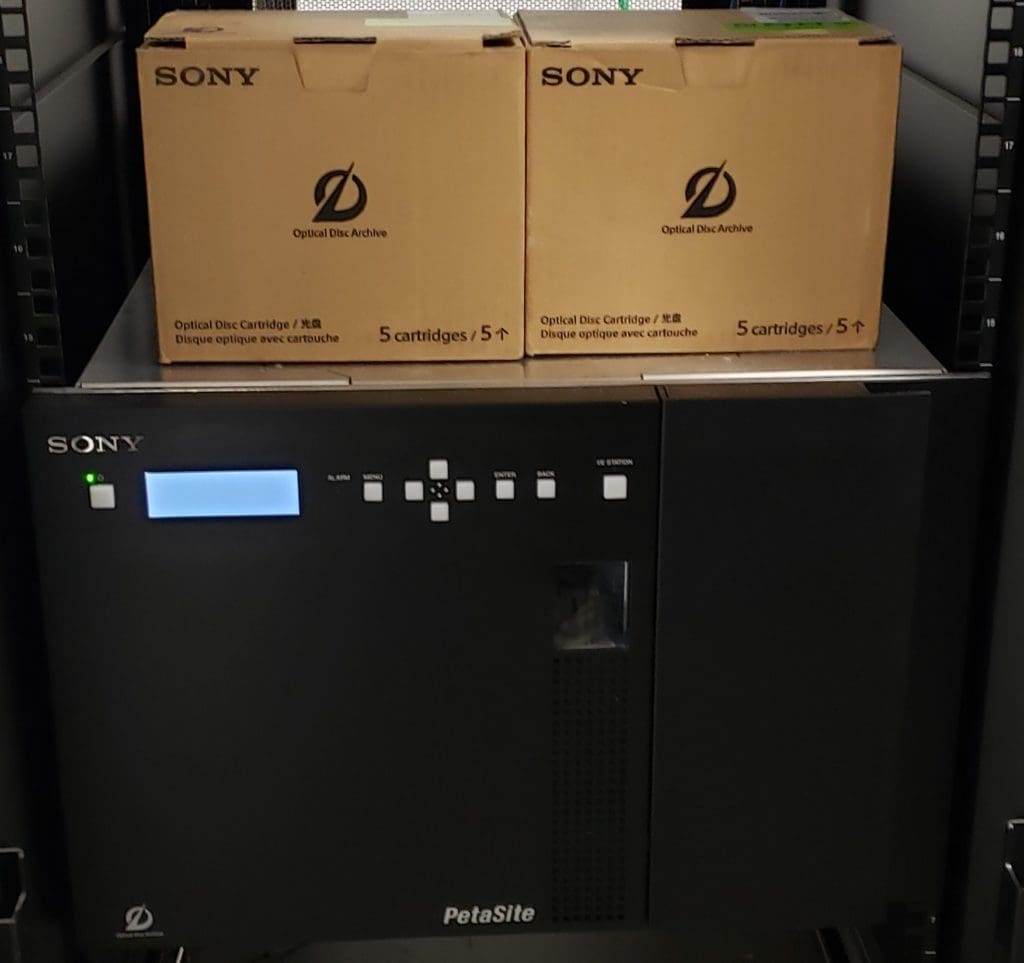 Another reason why Montclair State chose the ODA system is because of its backwards compatibility. If they opt to buy a next-generation system, staffers can take the Generation Two cartridges and the system will read off of them.
In terms of workflow, Montclair State archives large-scale events and performances that represent the university. Once an event takes place, we can send the RAW files to the ingest folder. Using Storage DNA as our accompanying manager for ODA, those files get sent to a folder where Storage DNA will pick them up. Staffers metadata tag the files for easy search, and then they get sent to a cartridge into ODA.
With ODA and Storage DNA, Montclair State staffers can search the metadata tags for the content they are looking for and it will tell them exactly what cartridge it's on.
This allows them to tell the system to grab a specific cartridge and export its contents from that folder back to the hard drive system and locate it and do what they want with the file. Previously, they were digging through hard drives or losing track of tapes and information due to personnel changes.
Another benefit of ODA is its scalability. Between the purchase of the system, the cartridge and the backwards compatibility, Montclair State is confident they can continue to use the system for years to come and have it grow along with its operations.
People and Places
PSNI Global Alliance Addition of Two New Certified Solution Providers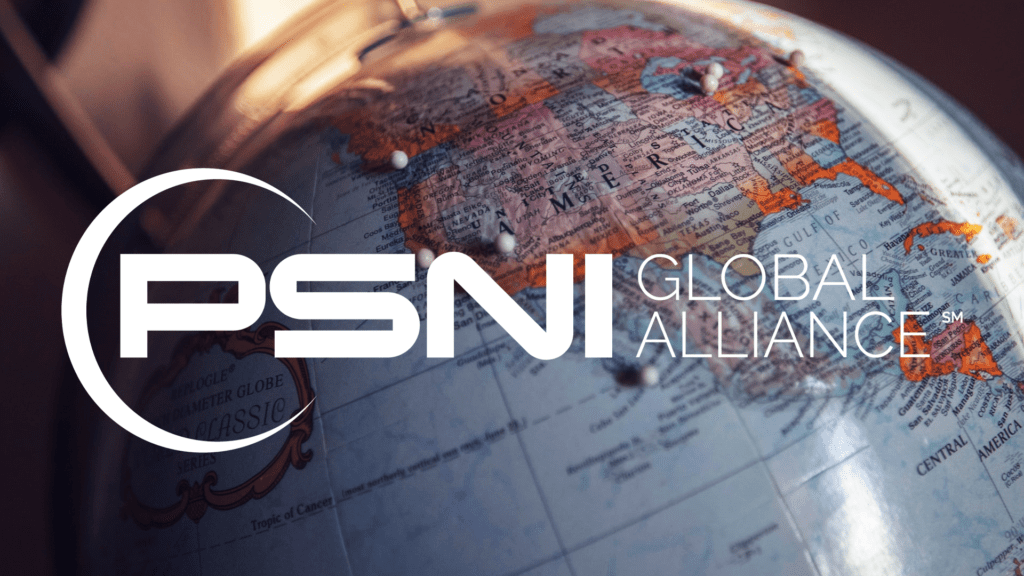 PSNI Global Alliance has further reinforced its global presence with the announcement of two new Certified Solution Providers (CSPs) in North America.
The introduction of Presentation Concepts Corporation (PCC) in the U.S. and Matrix in Canada now sees PSNI's licensed integration offices closing in on 200 worldwide.
The introduction of Matrix to the PSNI network sees the Alliance with coast-to-coast coverage alongside its other CSPs in Canada. Matrix has been providing AV services to the region for more than 27 years in Calgary, Vancouver and Winnipeg.
Formed in 1997, Presentation Concepts Corporation (PCC) is a specialist AV integrator operating in upstate New York. Based in Syracuse, N.Y., they serve the educational, corporate and government markets and work with the region's businesses and civic departments.
Trip Wootten Joins Riedel as U.S. Southeast Regional Sales Manager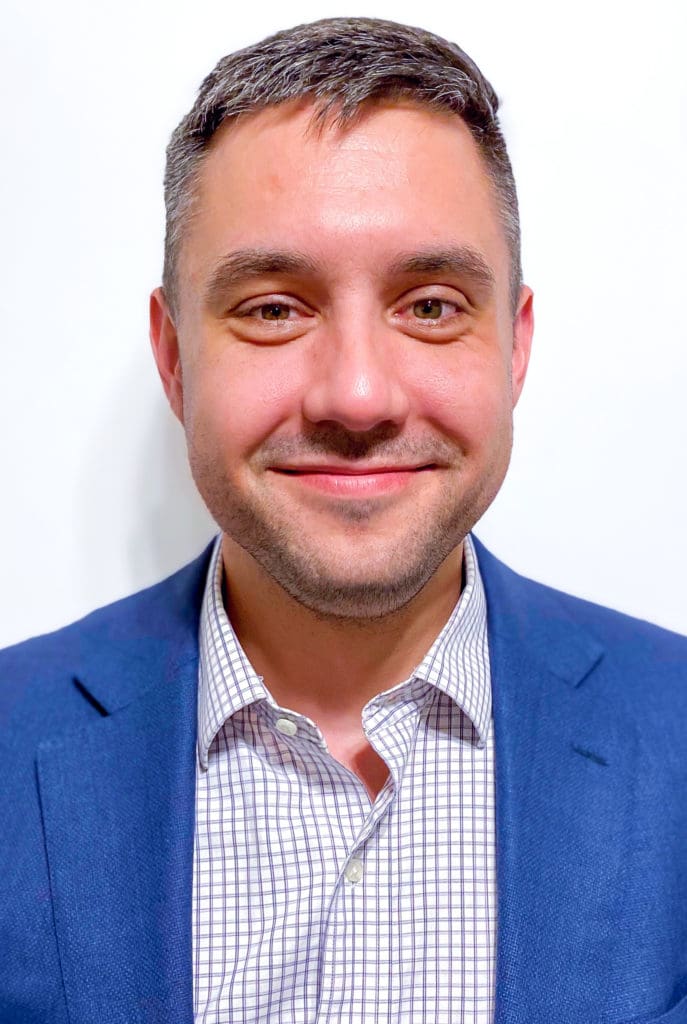 Riedel Communications this week announced the appointment of Trip Wootten as regional sales manager for the southeastern U.S. Wootten will lead direct and channel sales for a market that includes Florida, Georgia, Alabama, South Carolina and North Carolina.
Wootten brings more than a decade of sales, sales support, and sales engineering experience to his new position at Riedel. Most recently, he oversaw a large Southeastern sales territory as regional account manager for Grass Valley, a role he also previously filled for Telestream.
Prior to joining Telestream, Wootten served for more than seven years at Grass Valley in account management, sales management, sales support, and inside sales positions. He also previously worked in inside sales for the WH Platts Company and formerly served as an IT support engineer for North Point Community Church.
David Cohen Joins TVU Networks as Global VP of Strategic Marketing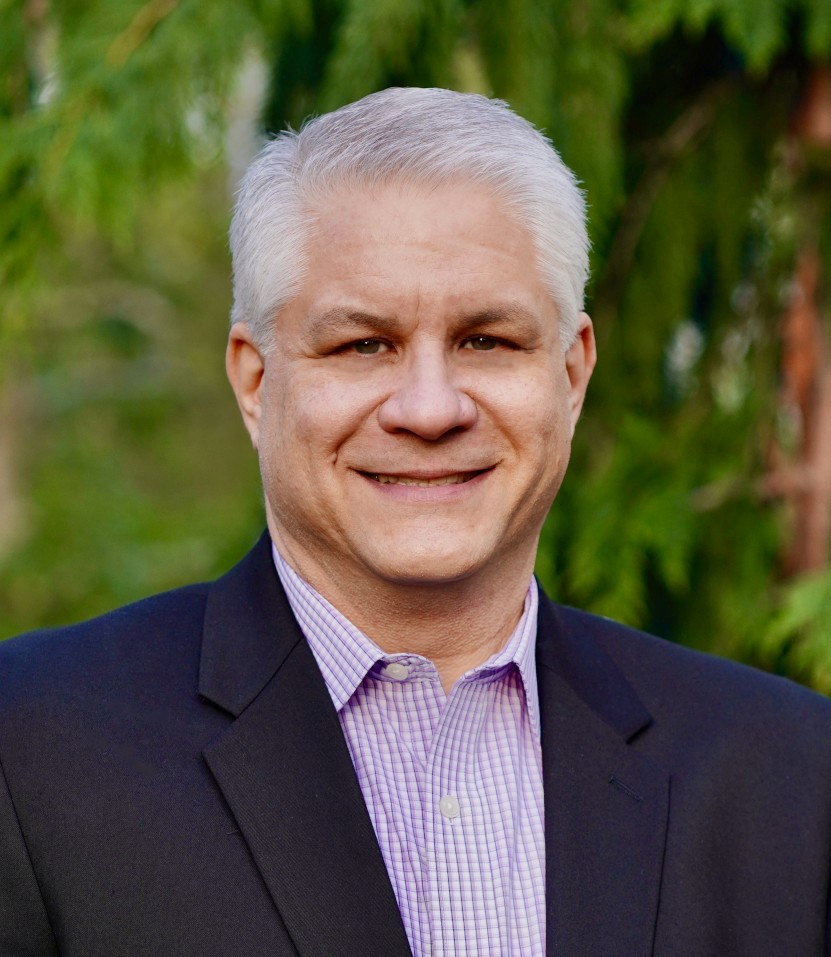 TVU Networks this week announced the appointment of David Cohen, former VP of marketing communications at Grass Valley, as the company's new global VP of strategic marketing.
In his new role, Cohen will develop and oversee the marketing strategy for TVU Networks and ensure a cohesive approach across the company's worldwide digital, sales enablement, branding and communications efforts.
His primary, initial focus will be on accelerating the transition of the TVU Networks brand identity as the company delivers on its cloud-based production and media supply chain vision.
Cohen has more than 18 years in the media technology industry. Prior to his tenure at Grass Valley, which included several years with Miranda Technologies, he was the president of the PR agency 202 Communications and led marketing activities for the former Harris Broadcast Communications division.
Control Concepts Welcomes Victoria Grupp as Control System Programmer and Systems Engineer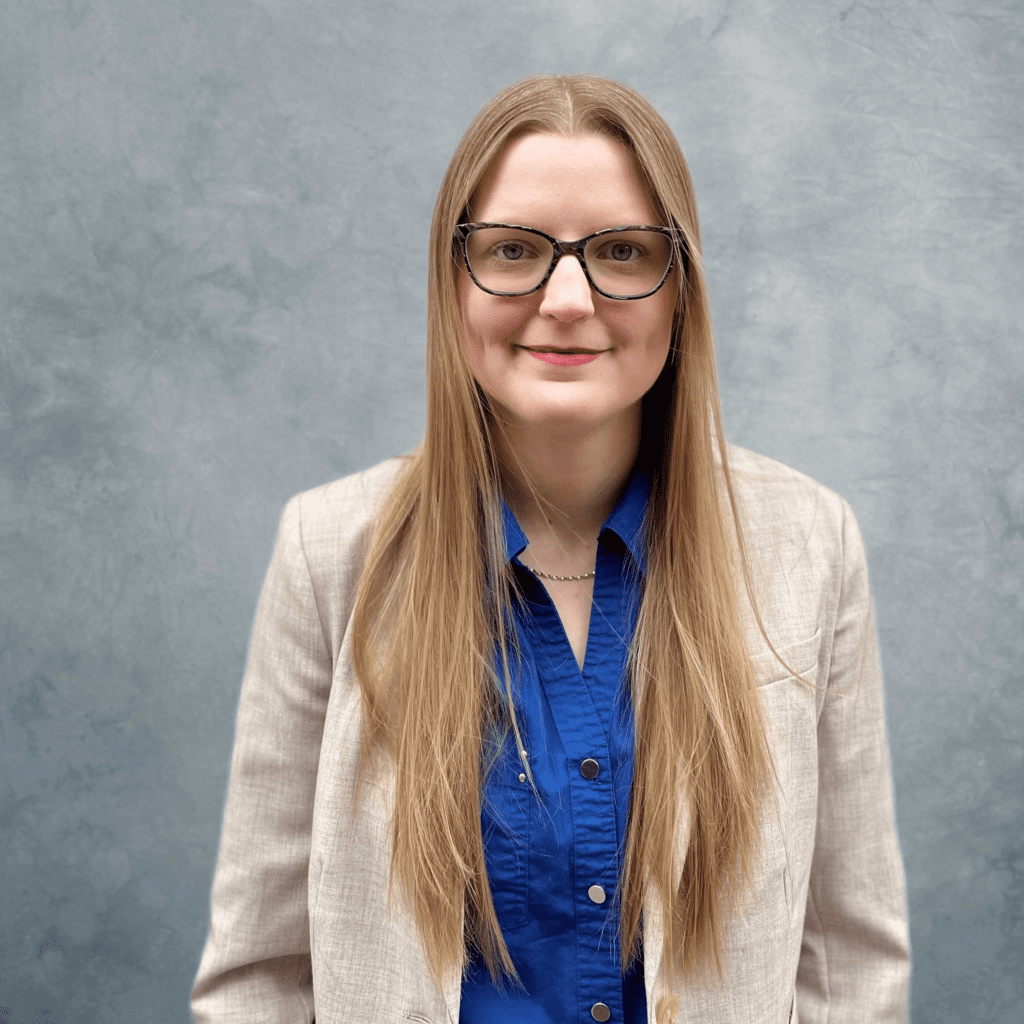 Control Concepts recently welcomed Victoria Grupp, the newest member of our technical team.  With expertise in control system programming, audio DSP configuration, and systems engineering, Grupp joins a diverse group of software developers and control system.
After amassing certifications in several control system platforms such as Crestron, AMX, and Extron along with audio proficiency in Biamp Tesira and QSC Q-SYS, Victoria Grupp has taken on the role of learning new control platforms and supporting control system module/driver/plugin development.
If you enjoyed this article and want to receive more valuable industry content like this, click here to sign up for our digital newsletters!